This article explores the best 90s party songs that have become timeless classics, transcending borders and generations. These songs have left a lasting impact on the music industry, captivating listeners with their catchy melodies and memorable lyrics. 
Each track represents a unique moment in musical history, embodying the spirit of celebration, love, and unity, making them essential additions to any 90s party playlist.
1. Haddaway – What Is Love
Unquestionably, the ethereal echoes and unforgettable lament of Haddaway's "What is Love" expressed unrequited love. 
This famous song, created in Germany, peaked at number two on the charts while taking first place in Belgium, France, Italy, Switzerland, and even Norway. With its catchy beats and moving lyrics, it is now regarded as a classic of the Eurodance genre.
As its melodies take us back to the euphoric dancefloors of the past, Haddaway's "What is Love" has continued to enchant generations. It is a true anthem of the complexities of love because of its resonant message of longing and vulnerability.
2. Gala – Freed from Desire
Gala's 1996 Eurodance track "Freed from Desire" was her most tremendous success, climbing to the top of the singles charts in Belgium and France. Over two decades later, a revamped version of the song, associated with Northern Ireland striker Will Grigg, unexpectedly went viral, capturing the hearts of fans worldwide. 
The song's contagious energy echoed throughout the stadiums during the European Football Championship in France as supporters passionately belted out its lyrics. Gala's "Freed from Desire" continues to captivate audiences with its timeless appeal, irresistible melody, and empowering lyrics serving as a testament to the enduring power of music to unite and uplift.
3. La Bouche's "Be My Lover"
La Bouche, a creation of German producer Frank Farian's hit "Be My Lover," swept the charts worldwide, reaching #1 in Germany and Sweden and dominating Europe, the UK, and Australia. 
Following their success, "Sweet Dreams" made waves globally, becoming their second single in the US. The album achieved immense acclaim, going five times platinum and nine times gold across nations.
La Bouche's "Be My Lover" remains an outstanding anthem, blending Outstanding beats and stunning vocals that transcend borders.
4. Rednex – Cotton Eye Joe
During the later part of the summer in 1994, Rednex, a music project from Sweden, achieved remarkable success by surprisingly blending dance and country music. Their unique take on the well-known folk song "Cotton-Eyed Joe" was successful, with over a million singles sold in Germany alone. Barns across Europe came alive with the infectious energy of Rednex's music. 
Their chart-topping reign lasted an impressive ten weeks. As the lively beats filled the air, people couldn't resist letting loose and embracing their inner cowboys and cowgirls, primarily when the party was fueled by firewater.
5. Eiffel 65 – Blue (Da Ba Dee)
Upon its release in October 1998, Eiffel 65's song stirred contrasting reactions. While some were instantly turned off by the line "Yo listen up, here's the story…," others eagerly embraced the tale of a little guy in a blue world. 
The latter group, significant in size, propelled the Turiners to their highest career chart positions, including an impressive sixth place in the USA. Throughout Europe, their success was widespread. Additionally, " Rednex – Cotton Eye Joe" is a contagious tune that captured the hearts of many. Its lively beats and catchy chorus had people hooked from the start.
6. Montell Jordan – This Is How We Do It
"Montell Jordan – This Is How We Do It" is an iconic anthem that describes a generation. It became a party favorite right away, thanks to its smooth funk groove and seductive lyrics. Jordan's suave vocals and the track's appealing themes created a feel-good atmosphere transcending musical boundaries. 
It topped charts worldwide, becoming an instant hit. From clubs to radio stations, its irresistible charm had everyone singing along and hitting the dance floor. "This Is How We Do It" continues to be a timeless classic that embodies the spirit of celebration and good times.
7. Jennifer Lopez – Waiting For Tonight
"Jennifer Lopez – Waiting For Tonight" is a mesmerizing dance-pop gem that captivated audiences worldwide. With its pulsating beats and Lopez's alluring vocals, it created an atmosphere of anticipation and excitement. 
The song's lyrics painted a picture of embracing the moment and letting go of worries, making it a perfect anthem for celebrations and late-night adventures. "Waiting For Tonight" soared the charts, establishing Lopez as a pop powerhouse. Its success crossed borders and generations, becoming a timeless party anthem that continues to torch dance floors.
8. Masterboy – Generation Of Love
The 1995 release of "Masterboy – Generation Of Love," a fascinating Eurodance hit, made its mark on the music industry forever. It expressed love and unity thanks to its uplifting melodies. The song's powerful vocals and energetic presentation resounded with listeners, forcing it to the top of the charts worldwide. 
"Generation Of Love" became an anthem of its time, capturing the hearts of a generation and inspiring a sense of togetherness. Its success solidified Masterboy's place in dance music history and continues to be cherished by fans, reminding us of the power of love and music.
9. Me & My – Dub-I-Dub
"Me & My – Dub-I-Dub," released in 1995, is an irresistible dance-pop track that became a sensation in the music world. It took listeners on a joyful journey. The alive vocals and memorable catches of the song perfectly captured the spirit of fun and carefree living. 
"Dub-I-Dub" skyrocketed up the charts, establishing Me & My as a force to be reckoned with. Its success spread widely, gaining popularity across different countries and cultures. This groovy tune became a favorite among fans, leaving an indelible mark on the music scene and ensuring its place as a timeless hit.
10. M.C. Hammer – U Can't Touch This
The song "U Can't Touch This" by MC Hammer was released in January 1990 as a single. Its infectious beat, built upon Rick James' "Super Freak," and MC Hammer's mesmerizing lyrical prowess made it an invigorating party break. 
The accompanying album, "Please Hammer, Don't Hurt 'Em," shattered records by reigning supreme at the top of the Billboard charts for an unprecedented 21 weeks. MC Hammer's feat solidified his status as a trailblazing artist, enchanting audiences with his unique blend of hip-hop and pop. 
"U Can't Touch This" remains a timeless anthem that continues to energize dance floors and leave a lasting impact. Its memorable hooks and Hammer's unmistakable flow create an irresistible fusion that transcends generations.
Wrap-Up
These iconic songs from the past have had an enduring impact on the music industry and continue to resonate with audiences across generations. These tracks have united fans and exemplified the timeless power of music to inspire and entertain.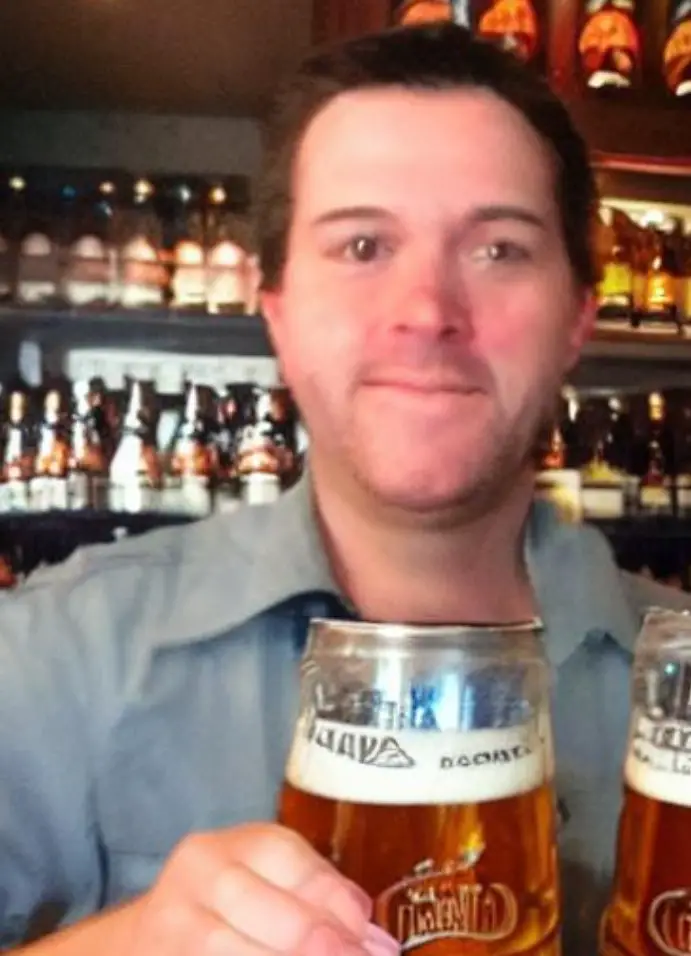 I am a passionate beer connoisseur with a deep appreciation for the art and science of brewing. With years of experience tasting and evaluating various beers, I love to share my opinions and insights with others and I am always eager to engage in lively discussions about my favorite beverage.