Many people love to enjoy cold beers on a tiring and humid day. Some prefer alcoholic beers, while some like to enjoy non-alcoholic beers. If you fall in the latter group, then you should try root beers. It is basically a soft drink that started in North America. The roots of the sassafras tree are used to manufacture root beer. Although root beers are usually non-alcoholic, some brands contain a certain amount of alcohol.
When it comes to root beers, there are multiple brands in the stores. One of the highly popular among them is A&W Root Beer. This beer brand has been in the market for over a century. As soon as it was released in the market, it became very popular, and surprisingly, it has remained a top choice for beer lovers.
Brief History
A&W Root Beer was started by Roy W. Allen in 1919. It was only available in the US and Canada in the past. However, after Allen became partners with Frank Wright in 1922, they started the A&W Root Beer Company. This allows them to make A7W Root Beer popular across the world. In the past, this beverage was sold for five cents.
Keurig Dr. Pepper is the owner of the rights to the A&W brand in the US. The company licenses the brand to a US-based A&W chain of restaurants. In Canada, A&W Food Services is responsible for the marketing of root beer within the country. This company is independent of the US chain of restaurants and Keurig Dr. Pepper.
The US variant of the root beer is sold to other countries, such as Australia, Italy, Chile, and Southeast Asia. The formula used by Allen to manufacture the root beer was purchased from a pharmacist. Nobody knew at that time that this beverage would soon become one of the most popular root beers in the country.
What Type Of Beer Is A&W Root Beer?
As the name suggests, A&W Root Beer is similar to any other root beer. The formula to make the special root beer was purchased by Allen from a pharmacist. He used to sell his home-fermented root beer at a roadside beer stand in Lodi, California.
What Does It Taste Like?
A&W Root Beer is a refreshing American root beer with a hint of vanilla flavor. Due to the natural ingredients used to manufacture the root beer, A&W Root Beer has a smooth and sweet taste. This is the usual taste in any root beer you drink. If you feel tired, a bottle of A&W Root Beer should refresh you completely. The rich and flavorful taste of the beer will help you get back to work soon.
Ingredients
A&W manufactures its brand of root beers with love and care. It uses carbonated water as a part of the root beer manufacturing process. Other important ingredients include high fructose, sucrose, sodium benzoate, corn syrup, phosphoric acid, and natural and artificial colors.
Calories
Any health-conscious person may not like the idea of having any kind of beer. However, if you want, you can have root beers occasionally. Some essential ingredients used to manufacture root beers are sugar and sucrose. This means it has a significant percentage of calories. A can of A&W Root Beer has 170 calories.
Does A&W Root Beer Have Alcohol?
A&W Root Beer is like any other root beer. This means the beer doesn't have any alcohol content at all. If you do not like to drink alcoholic drinks, then root beers will be a great option for you.
Is It Healthy?
Several ingredients in root beer may not be good for your overall health. For instance, root beers contain sugar and sucrose. Both play major roles in making your body gain weight. Thus, if you plan to lose body weight and drink root beer daily, it may go against your weight loss plans. In other words, root beer is not healthy for you, and you should not have it daily.
Daily consumption of root beer may make you gain weight and also give rise to various diseases. Some of these include heart diseases and liver problems. Thus, it is always recommended to enjoy your root beers but not every day. A 12 oz can of A&W Root Beer has 80mg sodium, 47gm total carbs, and 45gm sugar.
Price
The cost of A&W Root Beer may vary on different factors. Some of the common factors that determine the cost are location, seller, size of a can or a bottle, and the number of cans or bottles in the pack. For instance, a pack of 24 cans (each 12 oz) will cost around $5.98, and a pack of 12 cans (each 12 oz) will cost around $4.89.
Varieties
Apart from manufacturing A&W Root Beer, the manufacturer also produces A&W Zero Sugar Root Beer. As the name suggests, it does not contain any added sugar, making it better for your health compared to the A&W Root Beer. Despite the absence of sugar, the A&W Zero Sugar Root Beer also has a smooth and sweet taste. It is caffeine-free and has zero calories, which makes it a favorite for health-conscious people.
The ingredients used to make the A&W Zero Sugar Root Beer is similar to the ones used to manufacture the A&W Root Beer. However, no added sugar or sucrose makes it safe for people on a weight loss mission.
Conclusion
Many people love to drink cold beers. At the same time, some prefer non-alcoholic beers. If you also fall in the same category, then you should try A&W Root Beer. It does not have any alcohol and has a smooth and sweet taste. Since it contains added sugar and sucrose as some of the ingredients, it is better to have the beverage occasionally.
However, if you are health conscious and still wish to have a non-alcoholic beer, then the best alternative is the A&W Zero Sugar Root Beer. It doesn't include any sugar and has zero calories. Thus, it is appropriate for you if you are on a mission to lose weight and get back in shape.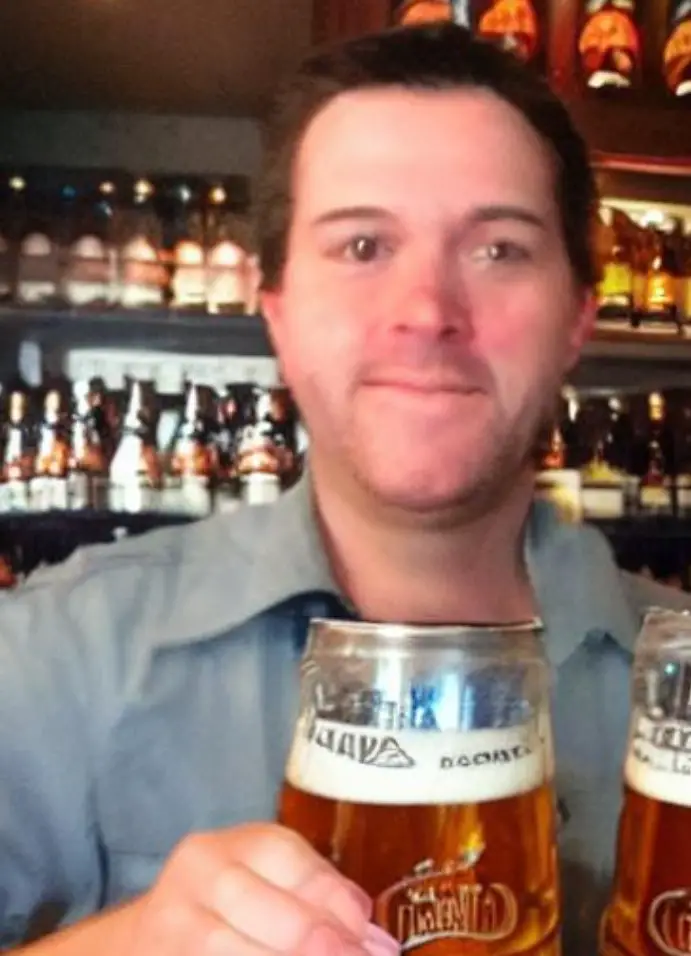 I am a passionate beer connoisseur with a deep appreciation for the art and science of brewing. With years of experience tasting and evaluating various beers, I love to share my opinions and insights with others and I am always eager to engage in lively discussions about my favorite beverage.