Looking for some birthday party ideas to make your or your loved one's upcoming birthday memorable and fun? Here are our 64 Spectacular birthday party ideas from where you can opt for those which catch your eye or suit your taste.
Party Like There's No Tomorrow With Our 64 Epic Birthday Party Ideas
Are you planning a birthday celebration that will be the talk of the town? Prepare to let loose your inner party animal because we have 64 incredible birthday party ideas to make your event memorable. These extraordinary suggestions will elevate your birthday party's outrageous themes and mind-blowing games to a new level.
1. Nostalgic Childhood Bash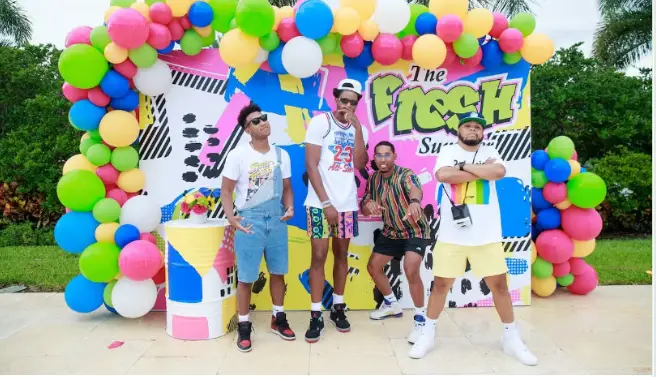 Step back in time and celebrate your birthday with a nostalgic childhood bash. Recreate the magic of your younger days by setting up classic games like Twister, hopscotch, and Pin the Tail on the Donkey. Fill the party space with decorations inspired by your favorite childhood characters and serve treats like cotton candy, popcorn, and ice cream sundaes.
2. Global Adventure

Embark on a thrilling global adventure without leaving your party venue. Transform the space into countries with vibrant decorations, cultural artifacts, and flags. Incorporate interactive activities such as a passport station where guests can "travel" and collect stamps as they explore the various countries represented. This birthday party idea will leave everyone with wanderlust and cultural appreciation.
3. Mystical Masquerade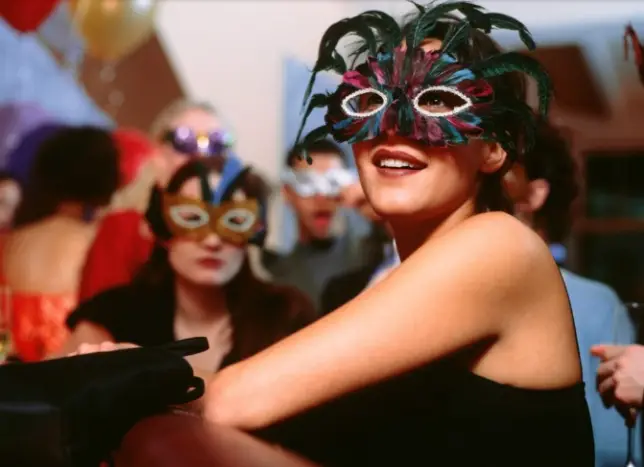 Enter a world of enchantment and mystery with a mystical masquerade-themed birthday party. Decorate the venue with rich fabrics, ornate masks, and twinkling fairy lights. Set up different stations for guests to engage in activities like tarot card readings, fortune-telling, or even a magic show.
4. Game Night Extravaganza
Get ready for an unforgettable game night extravaganza! Arrange comfortable seating areas where guests can relax and engage in friendly competition. Organize game tournaments with prizes for the winners to add an extra element of excitement. This interactive birthday party idea will have everyone laughing, strategizing, and bonding over shared gaming experiences.
5. Magical Starlit Picnic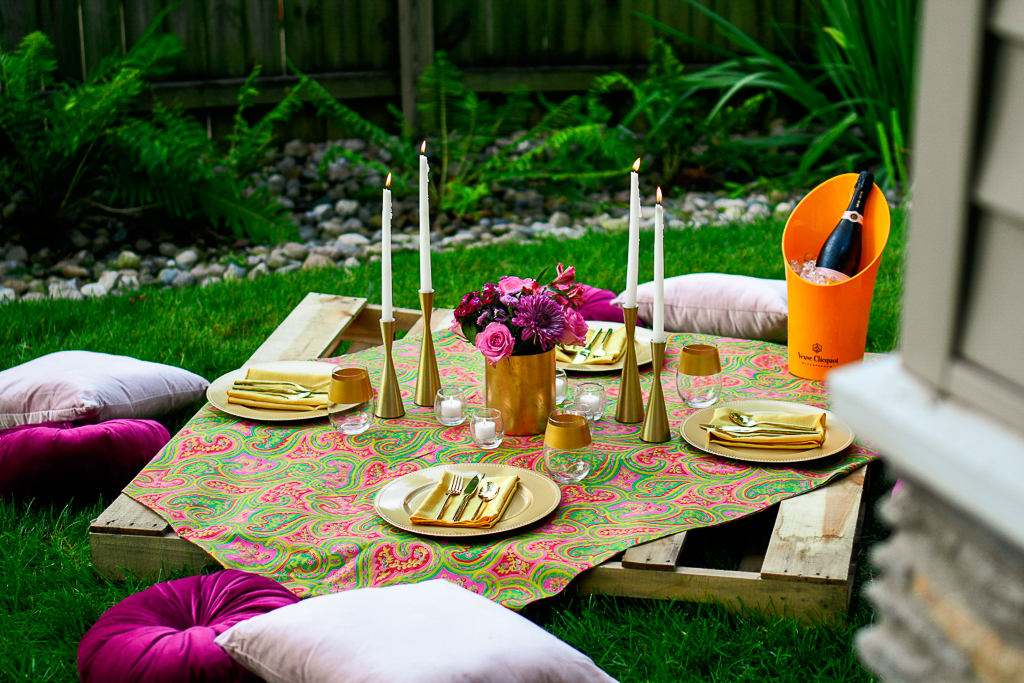 Create an enchanting and romantic ambiance with a magical starlit picnic birthday party. Set up a cozy outdoor area with blankets, cushions, and lanterns to create an intimate atmosphere. Soft acoustic music playing in the background will add to the enchantment of the evening.
6. Carnival Fun Fest
Set up colorful booths with classic carnival games like ring toss, duck pond, and balloon darts. This is the best birthday party idea because of having a photo booth with carnival-themed props to capture the memories who excel at the games and create a sense of friendly competition and camaraderie.
7. Movie Marathon Madness
Roll out the red carpet for a movie marathon madness birthday party. Create a cozy theater-like atmosphere with comfortable seating arrangements, bean bags, and blankets. Provide themed props for photo opportunities, such as cardboard cutouts of famous movie characters or a red carpet backdrop.
8. Outdoor Adventure
If you love the great outdoors, celebrate your birthday with an outdoor adventure party. Organize hiking or biking trails, or arrange kayaking or paddleboarding on a nearby lake or river. Provide picnic-style refreshments, healthy snacks, and plenty of water.
9. Music Festival Vibes
Transform your backyard or chosen venue into a live music festival with a birthday party celebrating the joy of music. This birthday party idea will immerse everyone in the infectious energy of live music and create a memorable experience.
10. Board Game Mania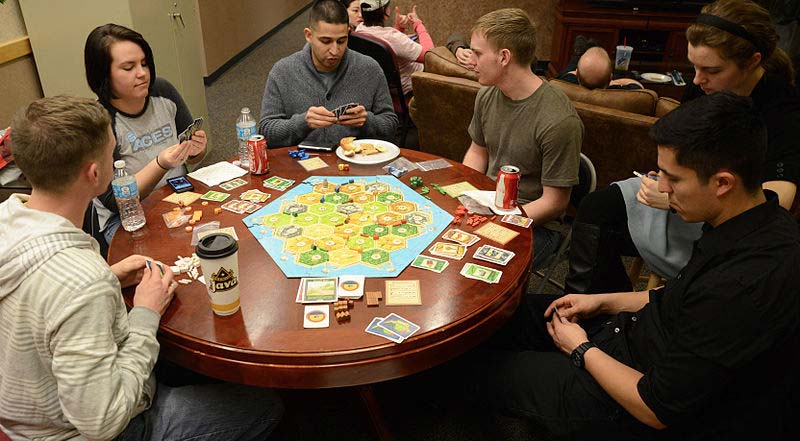 Gather your friends and family for a board game mania birthday party, where everyone can indulge in their favorite board games and engage in friendly competition. Create a welcoming and cozy ambiance with soft lighting and background music that enhances the gaming atmosphere.
11. Beach Bonfire Bash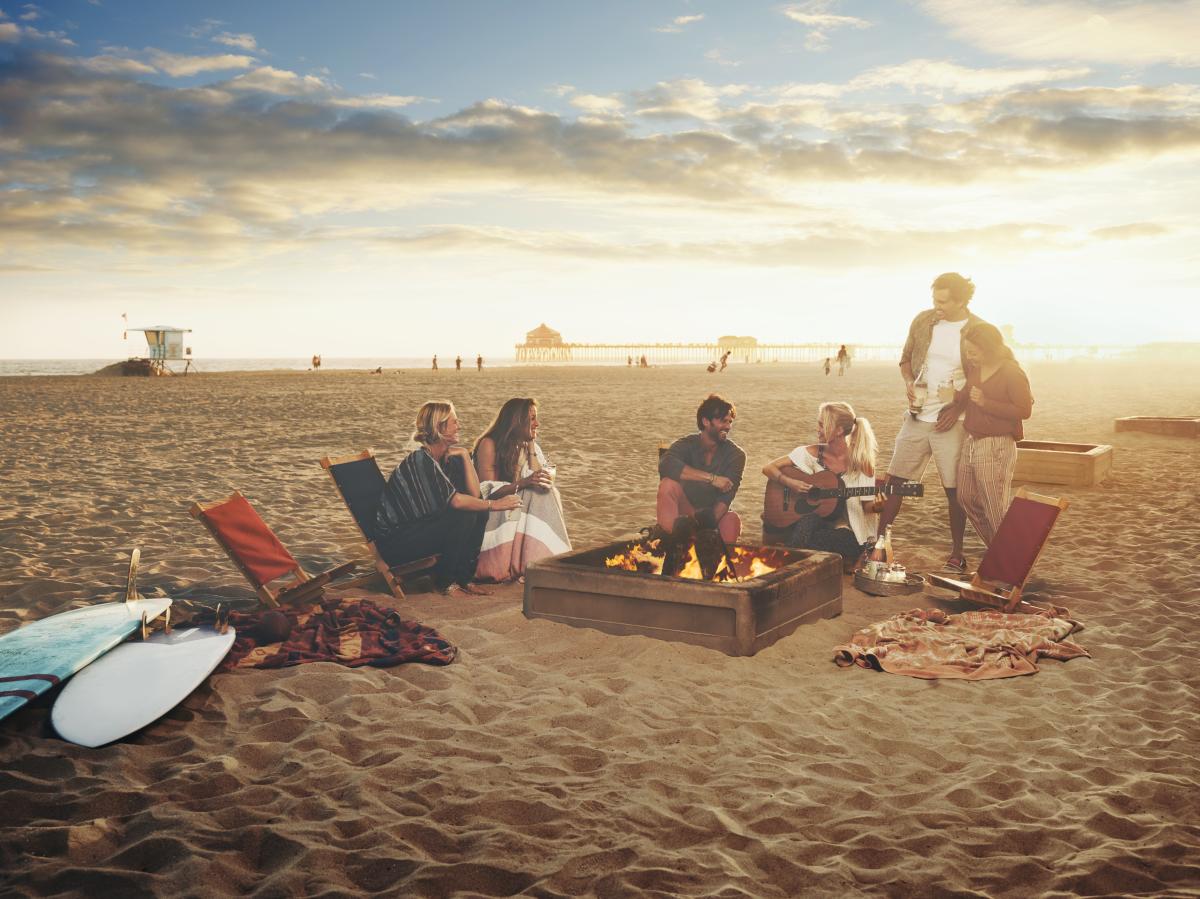 Celebrate your birthday with a beach bonfire bash where you can enjoy the soothing sound of waves and the mesmerizing glow of a crackling bonfire. As the sun sets, watch the colors dance across the sky and enjoy the serene beauty of the beach under the stars. It's a perfect way to celebrate your birthday, surrounded by the natural wonders of the shoreline.
12. Garden Tea Delight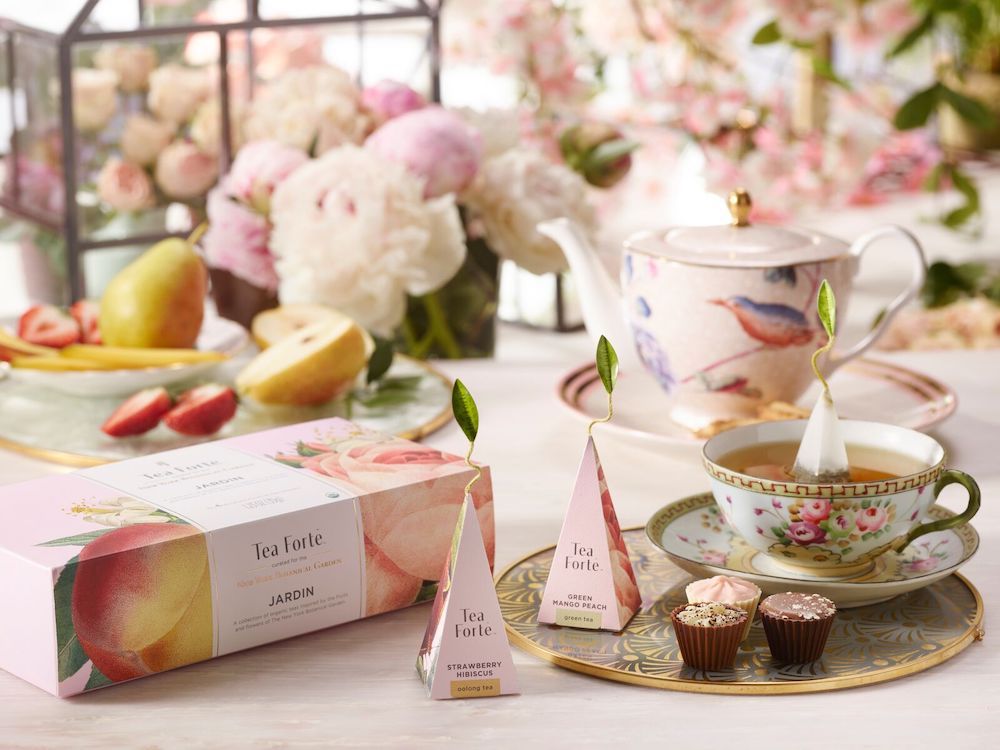 Transport your guests to an enchanting garden tea party with elegance and charm. Set up tables with vintage tablecloths, delicate tea sets, and fresh flower arrangements. It's an opportunity to indulge in the fine tradition of afternoon tea while basking in the beauty of a serene garden setting.
13. Escape Room Challenge
Immerse yourself and your guests in an exhilarating escape room challenge on your birthday. Each room should be filled with puzzles, clues, and challenges that participants must solve to unlock the next step. Encourage teamwork, communication, and problem-solving as guests work together to beat the clock and escape each room.
14. Karaoke Jam Session
Get ready to unleash your inner superstar with a karaoke jam session birthday party. Set up a staging area with microphones, speakers, and a wide selection of karaoke songs. Organize friendly singing competitions or duet performances for added excitement. Your karaoke jam session will be filled with entertainment and unforgettable performances.
15. Vintage Hollywood Glam
Step into the glamorous era of Old Hollywood with a birthday party that exudes elegance and sophistication. Decorate the venue with vintage Hollywood movie posters, black and white photographs, and classic props like film reels and clapboards. Create a dance floor where guests can showcase their best moves and even host a dance-off.
16. Science Fair Wonders
Ignite curiosity and fascination with a science fair-themed birthday party. Transform the venue into a captivating scientific wonderland with colorful banners, lab equipment, and interactive displays. This birthday party idea will spark the imagination and leave guests with a sense of wonder at the marvels of science.
17. Sports Party Bonanza
For sports enthusiasts, a sports party bonanza is the perfect way to celebrate your birthday. Different activity stations cater to various sports interests, such as mini golf, basketball, soccer, and obstacle courses. Play energetic sports anthems to keep the adrenaline pumping throughout the event.
18. Italian Delight Feast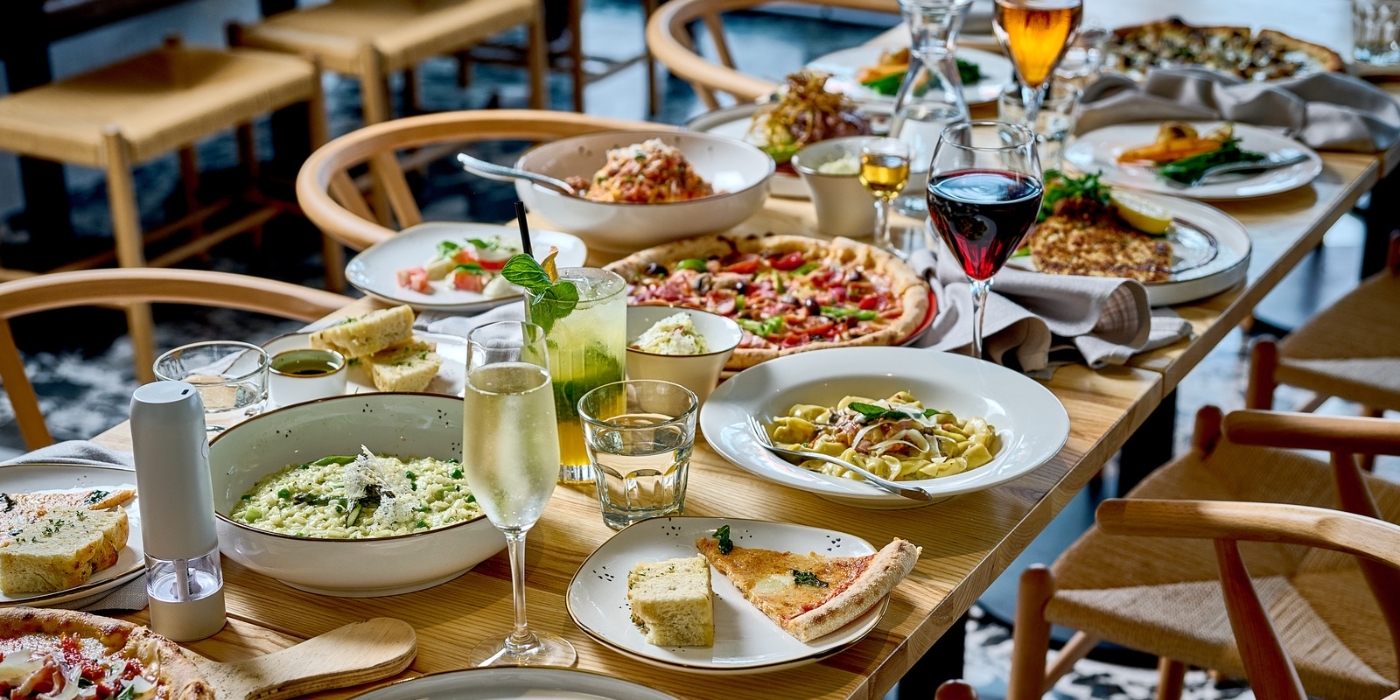 Indulge in a mouthwatering Italian feast to celebrate your birthday. Transform the party venue into a traditional Italian trattoria with rustic decorations, checkered tablecloths, and soft candlelight. Enhance the Italian ambiance with lively Italian music playing in the background.
19. Campfire Bliss
Celebrate your birthday surrounded by the beauty of nature with a cozy campfire bliss party. Choose a scenic outdoor location or set up a designated campfire area in your backyard. Create a rustic atmosphere with string lights, lanterns, and natural decor elements like pinecones and twigs.
Plan activities like storytelling, sing-alongs, or a mini talent show around the campfire. As the fire crackles and laughter fills the air, your campfire bliss birthday party will create a sense of togetherness and relaxation, allowing everyone to reconnect with nature and each other.
20. Superhero Soiree
Embrace your inner hero and host a superhero soiree for your birthday celebration. Set up stations for superhero training activities, such as obstacle courses, strength challenges, and agility tests. This superhero-themed party will unleash the powers of imagination and inspire everyone to be their superhero.
21. Mystery Dinner Soiree
Turn your birthday into an intriguing and interactive event with a mystery dinner soiree. Designate characters and send each guest their role and backstory ahead of time. Throughout the evening, guests will interact and try to solve the mystery of a captivating crime or storyline. Keep guests engaged with unexpected plot twists, riddles, and puzzles.
22. Glow Party Extravaganza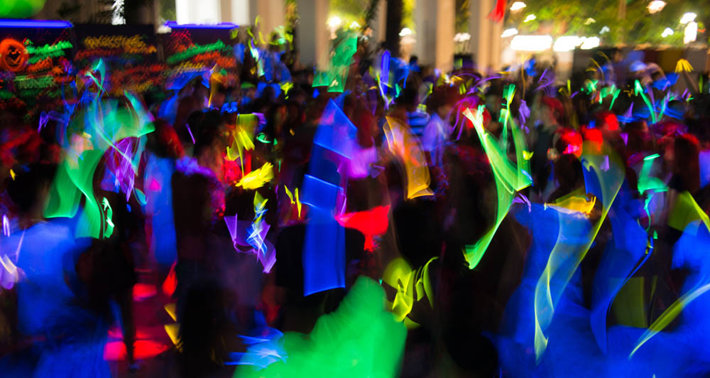 Get ready to glow and dance the night away at a vibrant glow party extravaganza. Transform the venue with black lights, neon decorations, and glow-in-the-dark elements. Serve neon-colored drinks, glowing cocktails, and snacks that match the party theme. This high-energy celebration will create a visually stunning experience that will enthuse everyone.
23. Farm-to-Table Feast
Celebrate your birthday with a farm-to-table feast highlighting fresh, locally sourced ingredients. Enhance the ambiance with soft acoustic music and warm lighting to create an intimate and cozy atmosphere.
24. Hawaiian Luau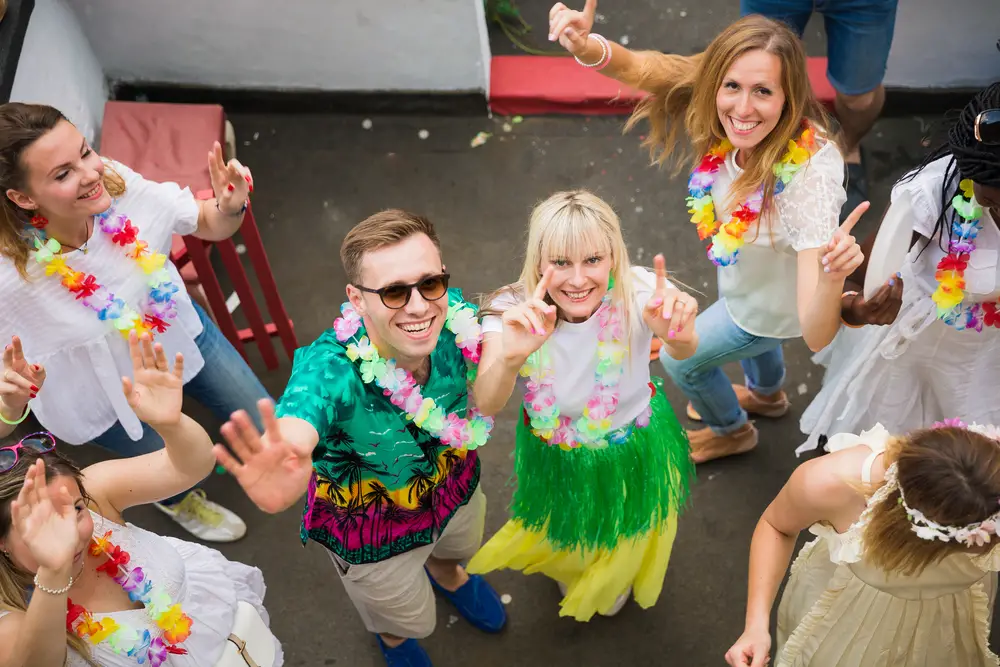 Transport your guests to a tropical paradise with a Hawaiian luau-themed birthday party. Set the scene with vibrant decorations like colorful flowers, tiki torches, and tropical foliage. Serve a delicious Hawaiian-inspired menu. This Hawaiian luau birthday party will transport everyone to a tropical paradise filled with warmth, joy, and the spirit of aloha.
25. Wine Tasting Affair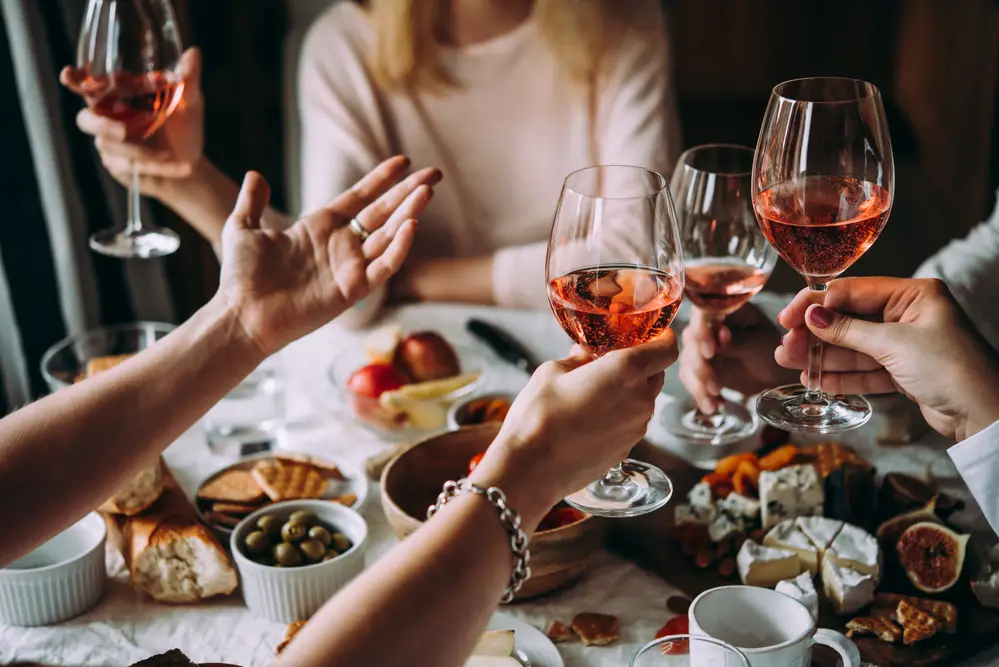 Indulge in a sophisticated and refined celebration with a wine-tasting affair for your birthday. Set up a wine-tasting station or hire a sommelier to guide guests through a selection of fine wines. This birthday party idea is perfect for wine enthusiasts or those looking to expand their knowledge and appreciation of this timeless beverage.
26. Gaming Marathon Madness
They are calling all gaming enthusiasts! Prepare for an epic gaming marathon madness birthday party. Set up multiple gaming stations with various video game consoles, from retro classics to the latest releases. Provide comfortable seating, snacks, and drinks to energize everyone throughout the gaming sessions.
27. Magical Illusions Night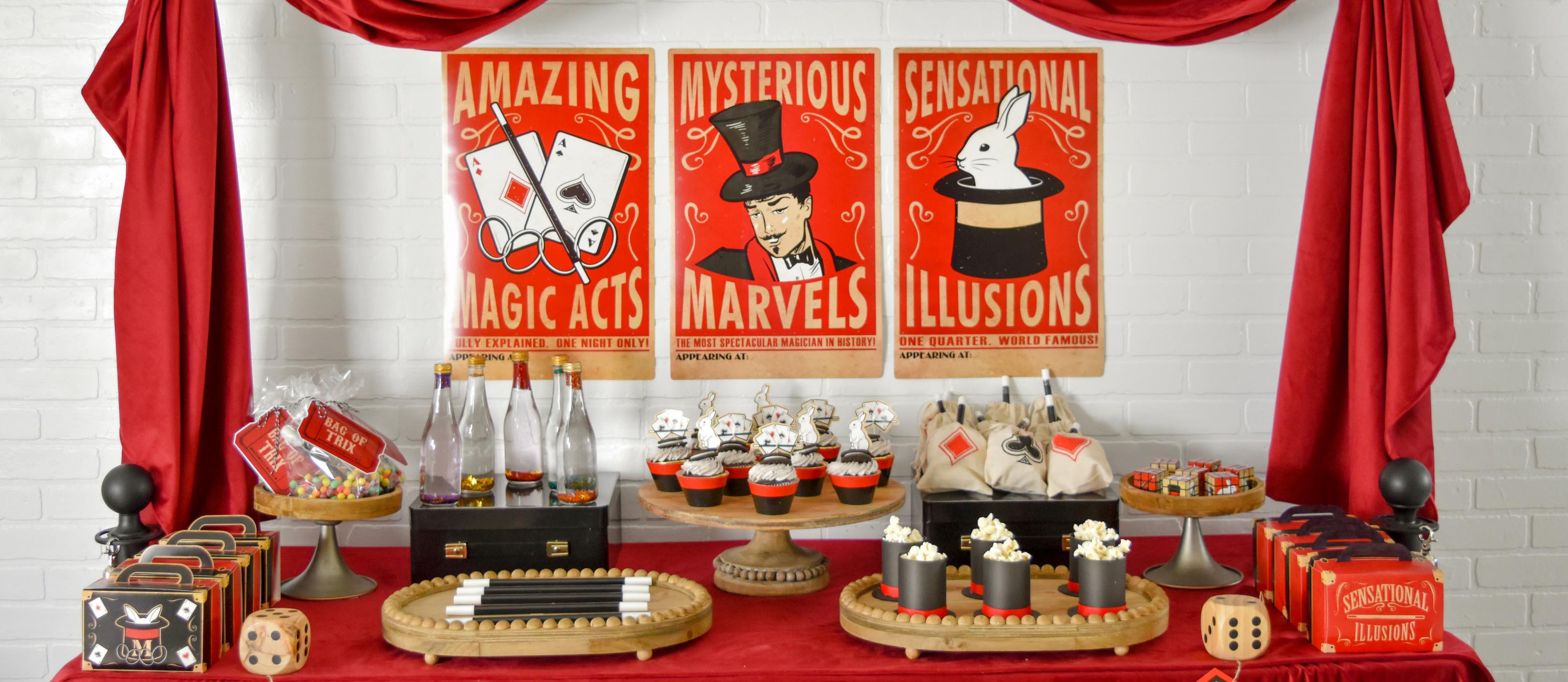 Prepare to be amazed and captivated with a magical illusion night birthday party. Set the stage with velvet curtains, dimmed lighting, and a mysterious ambiance. Create a sense of wonder and mystery with atmospheric music and engaging storytelling.
28. Costume Party Frenzy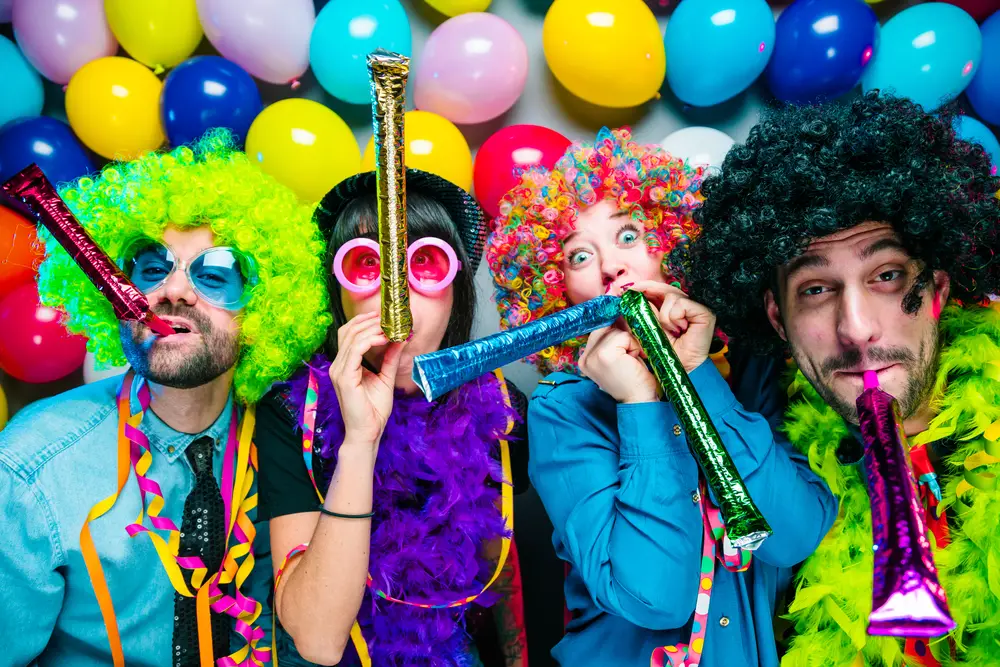 Let creativity run wild with a costume party frenzy birthday celebration. Set a theme for the party, such as favorite movie characters, historical figures, or mythical creatures, to inspire guests' costume choices. This birthday party idea allows everyone to showcase their individuality and celebrate the art of costume design.
29. Food Truck Fiesta
Prepare for a flavorful and dynamic celebration with a food truck fiesta birthday party. Invite a variety of local food trucks offering different cuisines and delicacies to create a rich culinary experience. Provide diverse options such as gourmet burgers, tacos, wood-fired pizzas, artisanal ice cream, and international street food. 
30. Aerial Adventure Thrills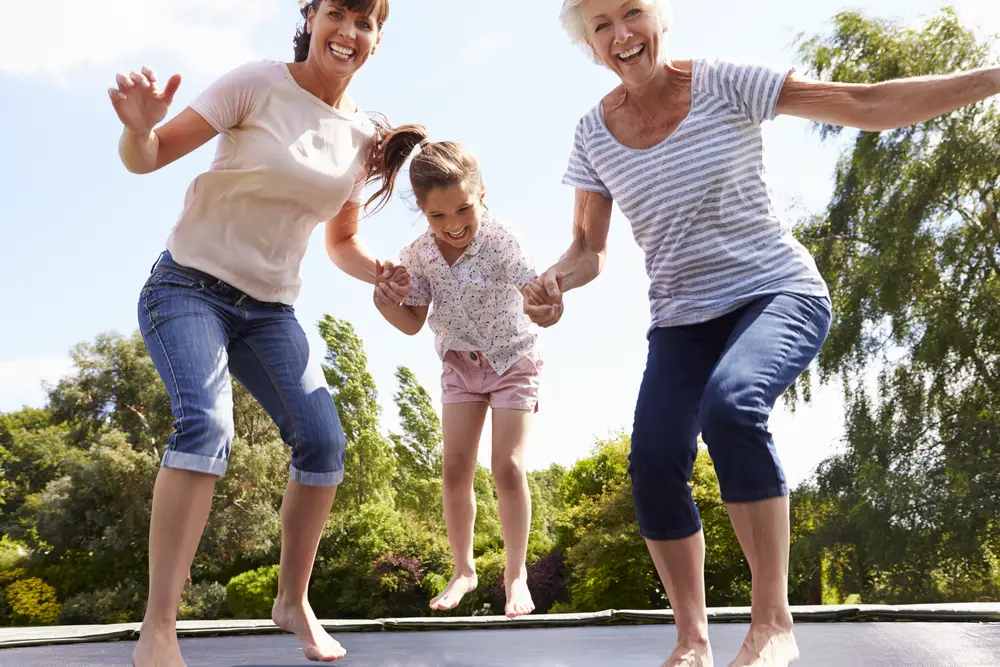 Take your birthday celebration to new heights with an aerial adventure thrills party. Choose a location that offers thrilling activities such as zip-lining, aerial obstacle courses, or a treetop adventure park. Offer a celebratory meal or picnic at the end of the activities to unwind and share stories of thrilling adventures.
31. Chocolate Indulgence
 Indulge your senses with a decadent and irresistible chocolate indulgence birthday party. Create a chocolate-themed wonderland by decorating the venue with rich brown and gold accents, cocoa bean motifs, and tantalizing chocolate displays. Offer a selection of hot chocolate, chocolate-infused cocktails, and chocolate-inspired desserts to satisfy every chocolate lover's craving.
32. Wild West Hoedown
Round up your friends and family for a wild west hoedown birthday party. Transform the venue into a lively western frontier with hay bales, cowboy hats, and Western-themed decorations. Sing-alongs around the campfire. This birthday party idea will transport guests to the Wild West and create a fun and lively atmosphere reminiscent of a country hoedown.
33. Rock Climbing Challenge
Prepare to scale new heights and challenge yourself with a rock climbing-themed birthday party. Choose a rock climbing gym or an outdoor rock climbing location and ensure that professional instructors or guides are available to ensure all participants' safety.
34. Vintage Picnic Time
Enjoy a nostalgic and charming celebration with a vintage picnic time birthday party. Choose a picturesque outdoor location with lush greenery and set up picnic blankets, vintage quilts, and wicker baskets filled with delicious gourmet sandwiches, salads, and artisanal snacks.
Capture the essence of simpler times as you relax, socialize, and create beautiful memories surrounded by the charm of a vintage picnic.
35. Sushi-Making Party
Roll into a culinary adventure with a sushi-making party for your birthday celebration. Set up a sushi bar with all the necessary ingredients, including sushi rice, nori sheets, fresh fish and seafood, vegetables, and various sauces. This delicious birthday party idea will satisfy sushi enthusiasts and allow everyone to become a sushi master for a day.
36. Potluck Party Bliss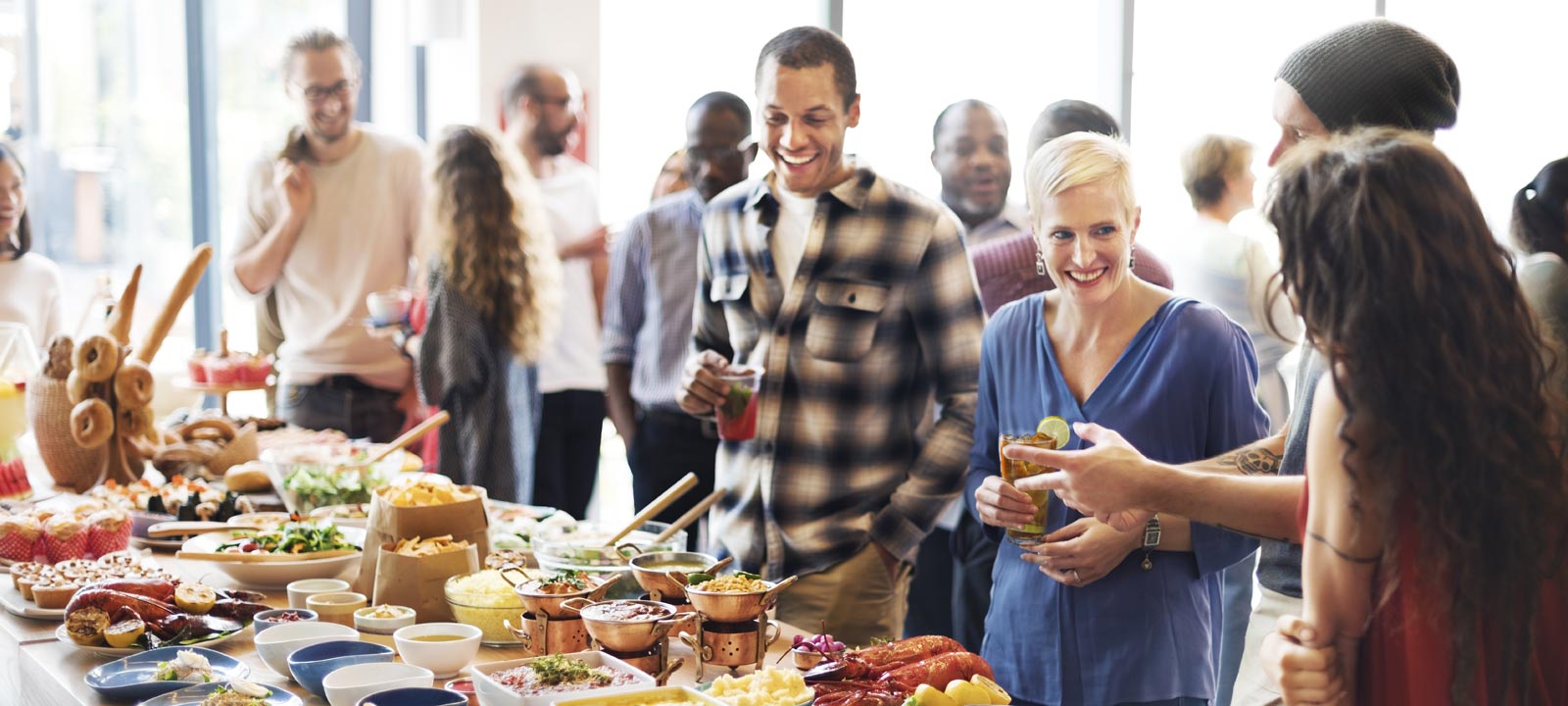 Celebrate your birthday by sharing a meal and creating a sense of community with a potluck party bliss. This party idea celebrates the joy of food, fosters a sense of togetherness, and allows everyone to showcase their culinary skills.
37. Outdoor Movie Magic
Enjoy the magic of cinema under the open sky with an outdoor movie magic birthday party. Set up a giant inflatable screen or use a white sheet as a projection surface in a backyard or outdoor venue. Choose a selection of favorite films, classics, or a personalized montage of memorable moments.
38. Dance Party Extravaganza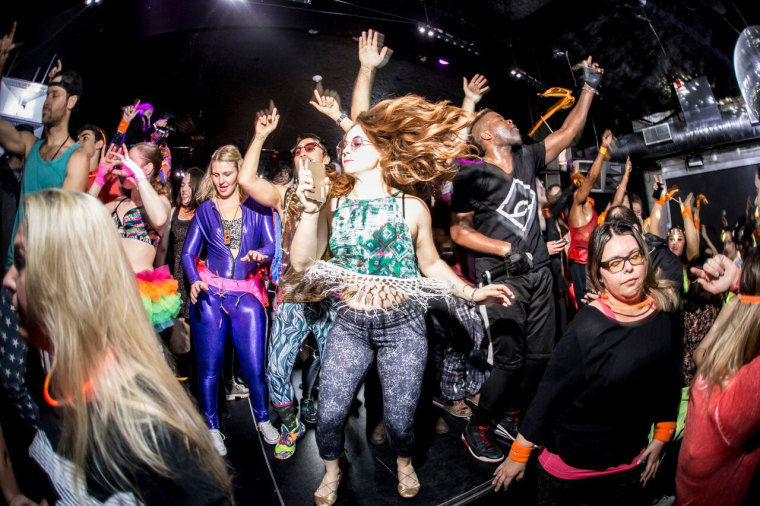 Get ready to boogie the night away with a dance party extravaganza for your birthday. Create a playlist with an eclectic mix of music genres to cater to different tastes and keep guests grooving. This party idea will create an electric atmosphere where guests can let loose, celebrate, and dance like nobody's watching.
39. Wacky Olympics
Unleash your competitive spirit with a wacky Olympics-themed birthday party. Organize fun and unconventional games that test different skills and abilities. Create stations for games like three-legged races, egg and spoon races, sack races, water balloon toss, and a hula hoop contest. Play upbeat music throughout the event to enhance the energetic and festive atmosphere.
40. Poolside Paradise
Dive into a tropical oasis with a poolside paradise birthday party. Set the stage by transforming the pool area into a tropical retreat with vibrant decorations, inflatable palm trees, and colorful beach towels. Set up a tiki bar serving refreshing tropical drinks and mocktails.
Offer a variety of poolside games and activities like water volleyball, pool floats, or a water balloon fight. Serve a delicious barbecue feast with grilled favorites and tropical-inspired dishes. This party idea brings the joy of summer, relaxation, and fun in the sun to your birthday celebration.
41. Gatsby Gala Affair
Step into the glitz and glamour of the Roaring Twenties with a Gatsby Gala Affair birthday party. Create a luxurious atmosphere with art deco-inspired decorations, feather centerpieces, and vintage accents. Encourage guests to dress in their finest 1920s attire, including flapper dresses, tuxedos, and bow ties.
Offer a buffet or a sit-down dinner with gourmet dishes reminiscent of the decadent parties of the time. Create a dedicated area for a dance floor where guests can dance to the Charleston and other popular dances of the era. This party idea captures the elegance and grandeur of the Gatsby era, transporting guests back to the glamorous days of the 1920s.
42. Luxury Yacht Party
Set sail on a luxurious adventure with a yacht birthday party. Charter a private yacht, and cruise along the pristine waters, enjoying breathtaking views and a sense of exclusivity. Serve a gourmet menu featuring exquisite dishes and fine wines.
Provide entertainment options like live music, a DJ, or even a fireworks display to add an extra touch of extravagance. Guests can relax on the sun deck, dip in the crystal-clear waters, or socialize in the comfortable lounge areas.
43. Epic Scavenger Hunt
Embark on an adventure-filled celebration with an epic scavenger hunt birthday party. Create a customized scavenger hunt across various locations, challenges, and clues. Conclude the event with a celebratory gathering where couples can share their experiences and enjoy food, drinks, and cake.
44. Tropical Paradise Escape
Transport your guests to a tropical paradise with a birthday party inspired by a serene island getaway. Set up lounge areas with comfortable seating and tropical-themed decorations. Create a mini beach area with sand, beach umbrellas, and beach towels for guests to relax and soak up the tropical vibes.
Set the mood with soft music in the background, and consider hiring a live band or a steel drum player to enhance the atmosphere. This party idea allows guests to escape to a tropical paradise, basking in the beauty and tranquility of a serene island celebration.
45. DIY Photo Booth Fun
Capture memorable moments with a DIY photo booth fun birthday party. Create a dedicated area with a backdrop, props, and lighting for guests to strike their best poses and create lasting memories. Set up an environment that matches the party theme: a colorful balloon wall, a glittering sequin curtain, or a customized photo frame.
Include a selection of costumes or accessories that fit the theme for added creativity. Offer guests a printer or instant camera to take home their favorite prints as party favors. Create a display area where guests can hang their photos or provide a photo album to share their memories.
46. Art Exhibition Showcase
Celebrate creativity and artistic expression with an art exhibition showcase birthday party. Transform the venue into a gallery-like setting with elegant displays, gallery lighting, and art-inspired decorations. Offer guided tours or provide information cards for each painting, allowing guests to learn about the artists and their creative process.
Create a sophisticated ambiance with soft background music and dimmed lighting. Serve hors d'oeuvres and beverages that complement the art gallery atmosphere.
47. Gourmet Food Tour
 Embark on a culinary adventure with a gourmet food tour birthday party. Create a customized food tour experience by visiting various restaurants, food stalls, or gourmet shops in your city or a specific neighborhood known for its culinary offerings.
Allow guests to sample multiple gourmet dishes, artisanal products, or unique food creations at each location. Provide transportation between stops if necessary, ensuring a comfortable and enjoyable experience. This party idea allows guests to indulge in culinary delights, discover new flavors, and celebrate the art of gastronomy while creating unforgettable memories together.
48. Bollywood Dance Extravaganza
 Immerse yourself in the vibrant world of Bollywood with a dance-filled extravaganza for your birthday party. Provide costumes, accessories, and colorful scarves for guests to wear and fully embrace the Bollywood theme.
Create a playlist with popular Bollywood songs and upbeat dance numbers to keep the energy high. Organize a dance-off or friendly competition where guests can showcase their newly learned dance skills. Serve delicious Indian cuisines, such as samosas, tikka masala, and naan bread, to complement the Bollywood theme.
49. Virtual Reality Adventure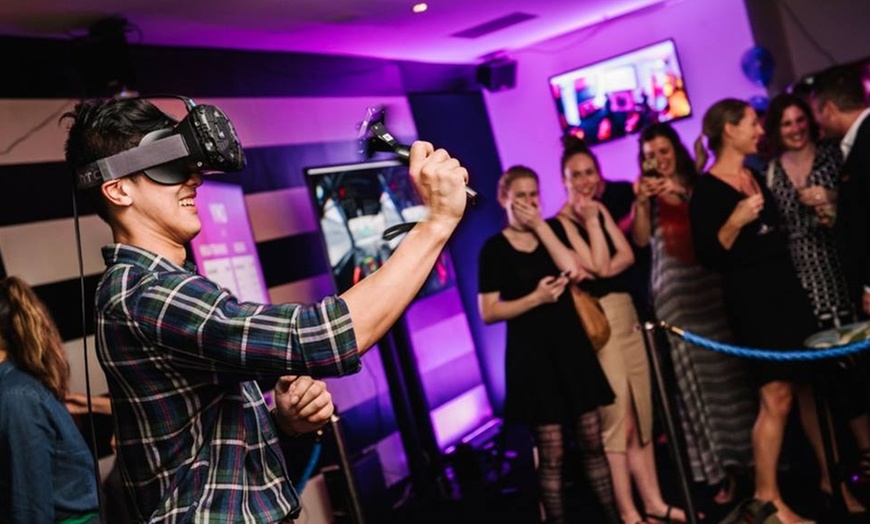 Embark on an extraordinary virtual reality adventure for your birthday party. Set up a dedicated VR station with high-quality virtual reality headsets and immersive gaming experiences. Offer a variety of virtual reality games, simulations, or interactive experiences that cater to different interests and age groups.
Provide comfortable seating or designated play areas for guests to immerse themselves in the virtual world fully. Create a schedule or rotation system to ensure everyone can experience virtual reality adventures. Serve snacks and refreshments that can be enjoyed during breaks between virtual reality sessions. 
50. Roaring '20s Speakeasy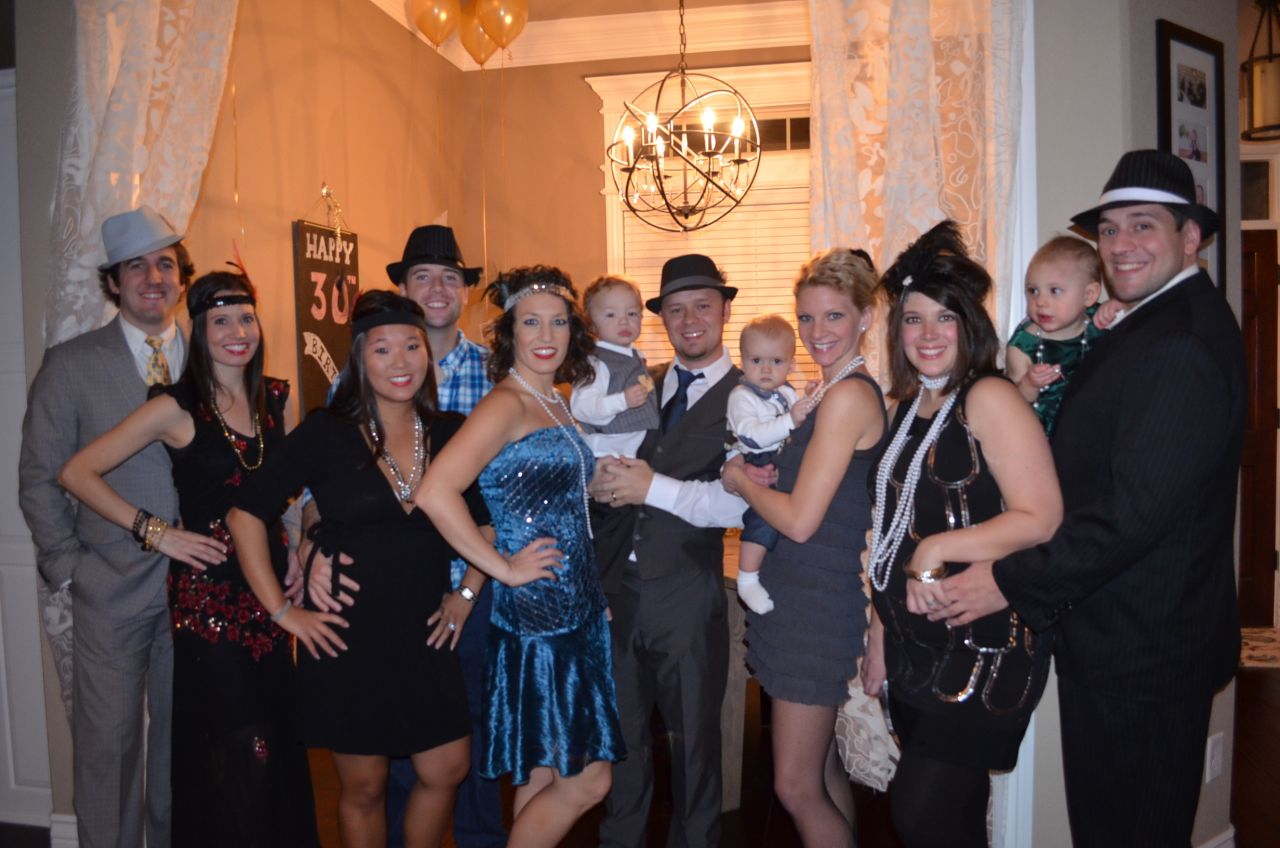 Step back in time to the era of the Roaring '20s with a speakeasy-themed birthday party. Create a clandestine atmosphere by transforming the venue into a hidden speakeasy with dim lighting, vintage decorations, and a secret entrance. Encourage guests to dress in '20s-inspired attire, such as flapper dresses, suits, and fedora hats.
Create a jazz and swing music playlist to transport guests to the lively sounds of the '20s. Organize casino-style games like poker or blackjack for added entertainment. Serve elegant hors d'oeuvres and canapés reminiscent of the era.
51. Pirate Treasure Hunt
Set sail on a thrilling adventure with a pirate treasure hunt birthday party. Create a pirate-themed setting with pirate flags, treasure chests, and props like swords and eye patches. Divide guests into teams and provide each group with a map and clues.
Hide tiny treasures or trinkets at each location for couples to collect. Offer prizes for the team that finds the most treasures or completes the hunt quickly. Serve pirate-themed snacks and beverages, such as "cannonball" meatballs or "seawater" punch.
52. Circus Spectacular
Step right up and experience the magic of the circus with a spectacular birthday party. Transform the venue into a circus tent with colorful decorations, banners, and circus-themed props. Set up different stations with circus activities such as face painting, balloon twisting, and temporary tattoos.
Create a circus-themed photo booth area with props like clown wigs, oversized hats, and funny glasses. Provide prizes for winners and create a festive atmosphere with live music and announcements. This party idea captures the enchantment and excitement of the circus, creating a joyful and unforgettable celebration for guests of all ages.
53. Taco Bar Fiesta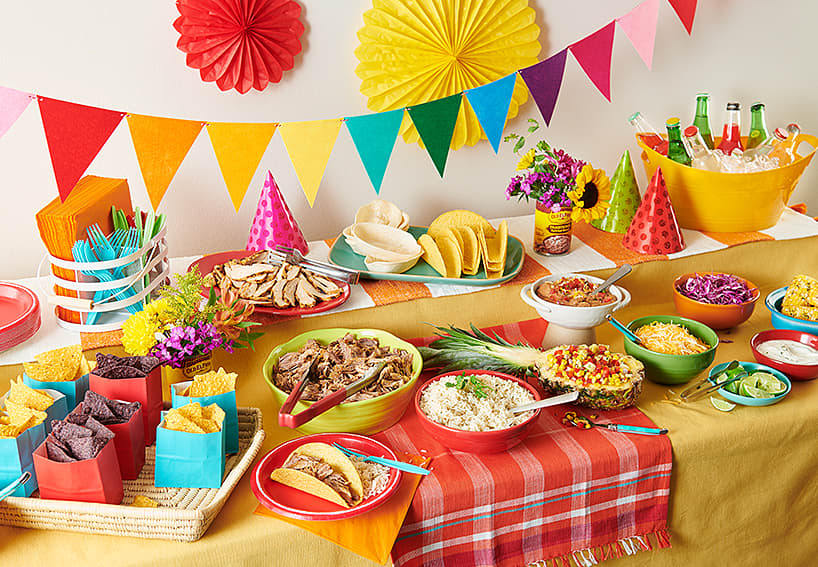 Spice up your birthday celebration with a Taco Bar Fiesta party. Set up a vibrant and festive taco bar with various fillings, toppings, and salsas. Offer options like grilled chicken, seasoned beef, and vegetarian fillings like black beans or roasted vegetables. Colorful decorations, including papel picado banners and vibrant tablecloths, enhance the fiesta atmosphere.
54. Mardi Gras Madness
Encourage guests to dress in costumes or provide a selection of masks, hats, and accessories for them to wear. Offer specialty cocktails like hurricanes or mint juleps and non-alcoholic versions for younger guests. Create a lively jazz and zydeco music playlist to get everyone in the festive spirit. Organize fun activities like a "King Cake" eating contest or a bead-throwing competition.
55. DIY Terrarium Workshop
Get hands-on and celebrate your birthday with a DIY terrarium workshop. Encourage creativity and experimentation by offering a variety of plant and decor options. Guests can personalize their terrariums with different combinations of plants, rocks, and decorations to reflect their style.
This party idea combines creativity, nature, and the joy of crafting, allowing guests to take home a beautiful and personalized terrarium as a memento of the celebration.
56. Giant Game Night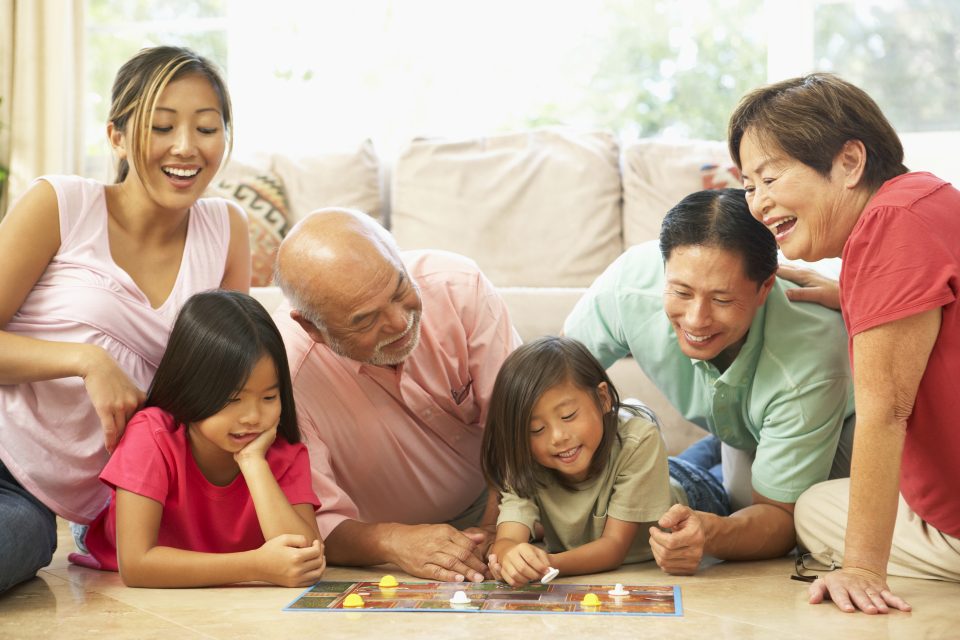 Take the game night to the next level with a birthday party featuring larger-than-life versions of classic games. Create oversized game boards and pieces that guests can interact with. Offer a variety of games to cater to different interests and ages.
Serve game night-themed snacks and finger foods to keep everyone energized. Create a friendly competition by organizing game tournaments or challenges with prizes for winners. Set the mood with upbeat music and decorations that reflect the theme of each game.
57. Fashion Show Glamour
Unleash your inner fashionista with a glamorous fashion show birthday party. Set up a runway area with a catwalk, stage lights, and a backdrop for guests to strut their stuff. Provide a photographer or photo booth area to capture the glamour and create lasting memories. Serve chic refreshments and beverages to add to the fashionable ambiance.
58. Roller Skating Throwback
Take a trip down memory lane with a roller skating throwback birthday party. Transform a roller rink or set up a designated skating area with colorful decorations, disco lights, and retro-themed props. Create a photo booth area with props like oversized sunglasses, wigs, and vintage skateboards for guests to strike fun poses.
59. Hiking and Picnic Adventure
Embrace the beauty of nature and celebrate your birthday with a hiking and picnic adventure. Choose a scenic hiking trail or nature park for your outdoor excursion. Offer refreshing beverages and a birthday cake to celebrate the occasion. Capture the beauty of the outdoors with group photos or individual shots in nature.
60. Asian Street Food Festival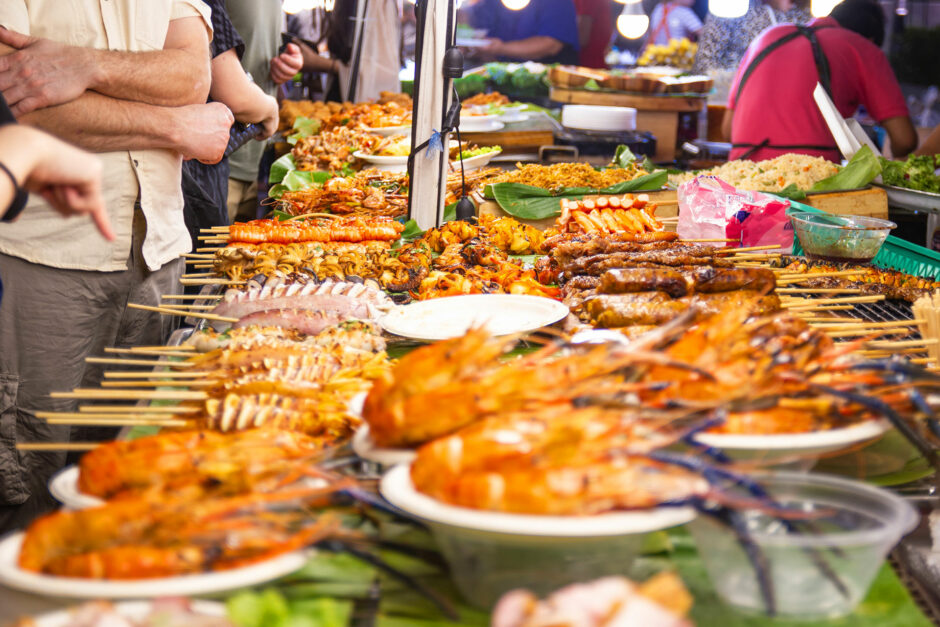 Celebrate your birthday with an Asian street food festival. Set up a vibrant and bustling atmosphere with colorful decorations, lanterns, and banners representing different Asian countries. Serve sushi rolls, dumplings, pad Thai, bao buns, samosas, spring rolls, and satay skewers.
61. Outdoor Painting Party
Embrace your artistic side and celebrate your birthday with an outdoor painting party. Choose a picturesque outdoor location as your painting backdrop. Create a relaxing atmosphere with soft music, comfortable seating, and refreshments like fruit-infused water and light snacks. Organize a mini art exhibition at the end where guests can display their paintings and appreciate each other's creations.
62. Trivia Night Challenge
Test your knowledge and have a blast with a trivia night challenge for your birthday party. Set up a trivia competition with categories like pop culture, history, sports, science, etc. Divide guests into teams and provide buzzers or whiteboards for them to write down their answers. Enhance the trivia night atmosphere with themed decorations and background music.
63. Firework Spectacular Celebration
 Illuminate your birthday with a spectacular firework celebration. Choose a suitable outdoor venue, such as a park or a spacious backyard, where fireworks can be safely displayed. Prioritize safety by ensuring that all necessary permits and precautions are taken.
Enhance the festive ambiance with string lights, glow sticks, and sparklers. Serve celebratory snacks and beverages to keep guests satisfied during the event. Capture the magical moments with photos or videos to cherish the memories.
64. Yoga Party Retreat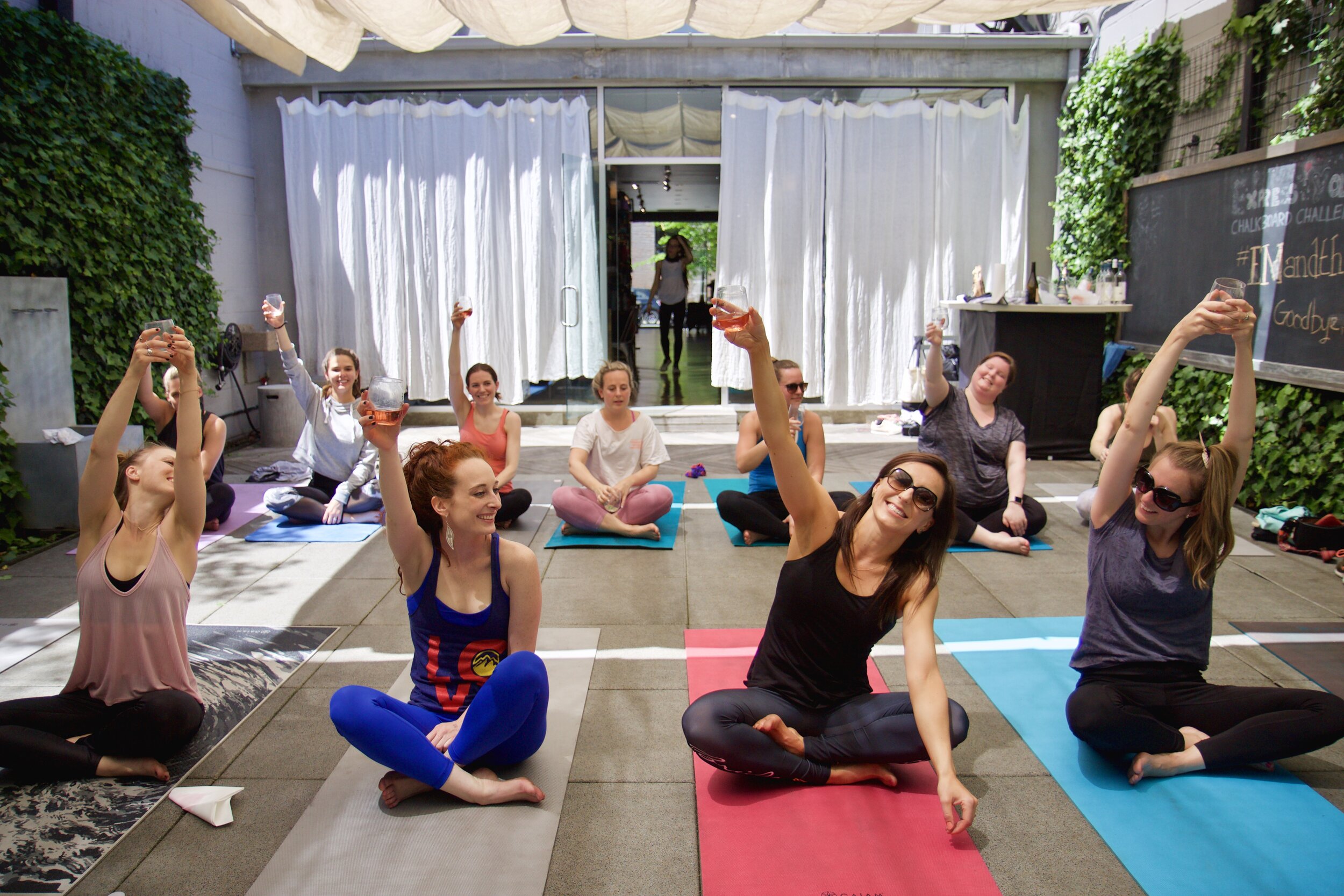 Connect with nature and celebrate your birthday with an outdoor yoga retreat. Choose a serene outdoor location, such as a park, beach, or garden, for your yoga session. Incorporate elements of mindfulness and relaxation, allowing guests to unwind and find inner peace.
Final thoughts 
These birthday party ideas provide a variety of themes, activities, and settings to accommodate all tastes and interests. There is a birthday party concept for every person, from sentimental childhood celebrations to exhilarating outdoor activities and sophisticated soirées to wacky gatherings. Use these suggestions as a starting point to organize a unique party tailored to your tastes and fosters enduring memories with your loved ones.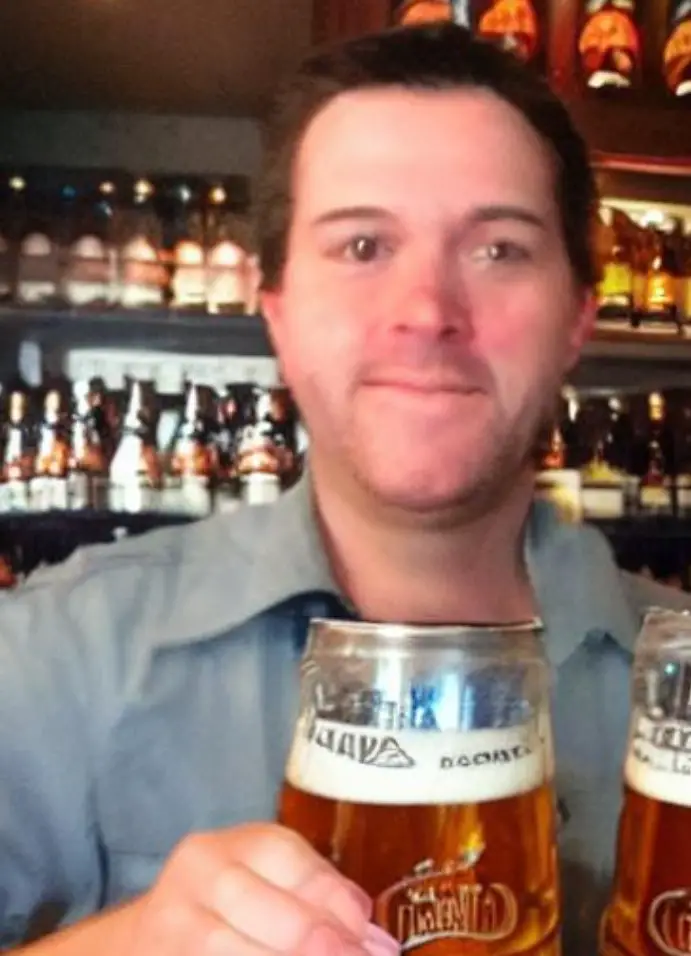 I am a passionate beer connoisseur with a deep appreciation for the art and science of brewing. With years of experience tasting and evaluating various beers, I love to share my opinions and insights with others and I am always eager to engage in lively discussions about my favorite beverage.