The popularity of craft beer has skyrocketed in recent years. An increasing interest in distinctive, high-quality beer and a desire to support regional companies have contributed to this increase in popularity. It has inspired the aspirations of many beer fans to start their nanobrewery.
An accessible approach for entrepreneurs to enter the craft beer market is through a nanobrewery, which is often described as a brewery that makes beer in small amounts. For individuals wishing to turn their love of beer into a successful business, it can be a fantastic opportunity with a lower initial cost and less space needed. Even if starting a Nanobrewery may be less challenging than doing so for a significant production brewery, careful planning, attention to detail, and a commitment to quality.
The essential steps for beginning a Nanobrewery will be described in this article, from creating a business strategy to establishing your brand. The information offered will assist you in starting a nanobrewery, regardless of whether you are a homebrewer looking to expand your hobby into a business or an entrepreneur searching for a new opportunity.
How to Establish a Nanobrewery: Crucial Steps
Starting a Nanobrewery may be both an exciting and challenging venture. You may convert your love of beer into a successful company by opening a small brewery. But, it takes rigorous preparation, investigation, and attention to detail, just like any business. The actions to start a Nanobrewery are as follows: 
Develop a business plan
Before starting a nanobrewery, creating a detailed business plan is essential. Your target market, anticipated startup expenses, required equipment and supplies, marketing and sales tactics, and financial predictions should all be included in your strategy. Your company plan will assist you in making decisions and obtaining funding.
Choose a location
Your micro brewery's location is essential to its success. You'll require a place with good drainage, ventilation, and access to water and electricity. High-foot traffic areas close to well-known bars or eateries are also helpful. Also, where you can lawfully run your brewery will be determined by zoning laws and restrictions.
Obtain necessary licenses and permits
For your Nanobrewery to be operated lawfully, you'll need to get several licenses and permits. A brewing license, an alcohol license, and a business license are a few examples. Also, you'll need to register your company with the relevant state and federal authorities.
Choose your equipment 
Depending on the size and scope of your nanobrewery, different equipment will be required. You will need a brewing kettle, fermentation tanks, cooling and storage apparatus, and bottling or kegging tools, at the very least. Your budget and business plan will influence your equipment decisions.
Source quality ingredients
The quality of your beer depends entirely on the components you use. It would help if you got superior hops, malt, and yeast for your Nanobreweryto succeed. Numerous little breweries buy their materials from regional farms or suppliers.
Develop your recipes 
Creating superior and distinctive beers is essential for success in the craft beer sector. Though it can be difficult, creating unique recipes is crucial to operating a nanobrewery.
Test your recipes
You must test your recipes after you've developed them to ensure they adhere to your criteria for quality. Small-batch tests can be carried out at home or with a qualified brewing expert.
Launch your brand 
The success of your Nanobrewery depends on creating a solid brand and marketing plan. To publicize your brewery, you'll require a website, a social media presence, and marketing materials. Developing connections with neighborhood pubs and eateries can be a terrific way to promote your beer to potential customers.
Stay compliant 
A Nanobrewery must abide by several laws and rules to operate. It's critical to stay current with changes to state and municipal legislation governing the production and sale of alcoholic beverages.
Monitor and adjust
Monitoring your company's performance and making necessary adjustments to your strategies are crucial. Making informed judgments and ensuring the long-term success of your Nanobrewery will be made possible by paying attention to consumer feedback and keeping track of your finances.
Conclusion
To sum up, starting a Nanobrewery demands a lot of effort and commitment, but it can also be a very fulfilling experience. You can make your love of craft beer into a successful business with careful planning, close attention to detail, and a dedication to quality.
Establishing a Nanobrewery can be a challenging but worthwhile endeavor. It takes meticulous preparation, investigation, and a tonne of effort, but it may be a terrific way to turn your love of beer into a lucrative business. You can position yourself for success in the craft beer industry by following the steps outlined in this article, which include creating a business plan, selecting the ideal location, obtaining required licenses and permits, sourcing high-quality ingredients, creating original recipes, launching your brand, and remaining compliant.
Starting a Nanobreweryhas several hurdles, just like any other type of business. Finding funding is one of the most significant challenges because beginning a brewery takes a sizable investment in tools, ingredients, and advertising. Another challenge is navigating the complex laws and regulations related to alcohol production and sales. However, these challenges can be overcome with the right plan and a commitment to quality.
Opening a Nanobrewery FAQs
Here are some frequently asked questions about starting a nanobrewery:
1. How much does it cost to start a nanobrewery?
Starting a Nanobrewerycan be very expensive, depending on the equipment needed, the location, and the marketing plan. Yet, as a general rule of thumb, launch costs should range from $50,000 to $250,000.
2. Do I need brewing experience to start a nanobrewery?
While having prior brewing experience is unquestionably advantageous, launching a Nanobrewery is not necessarily required. Many prosperous proprietors of nano breweries have employed skilled brewers to assist with recipe development and manufacturing.
3. What are the legal requirements for starting a nanobrewery?
State and local laws differ regarding the legal criteria for opening a nanobrewery. You will require a business license, brewing license, and alcohol license, at the very least. It is crucial to learn about and abide by all local laws and rules about the manufacturing and selling of alcohol.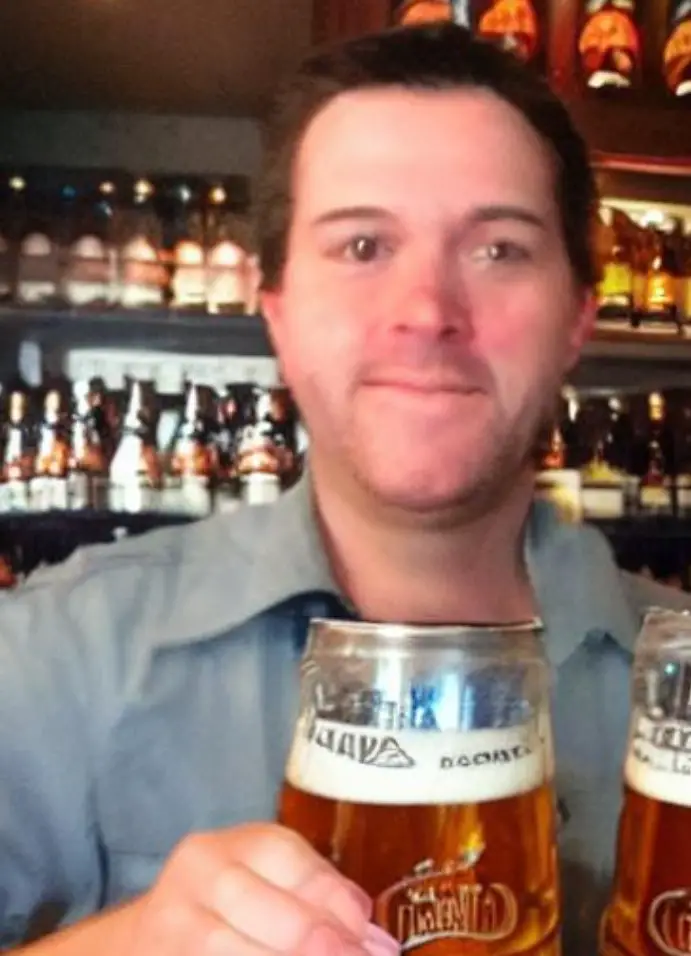 I am a passionate beer connoisseur with a deep appreciation for the art and science of brewing. With years of experience tasting and evaluating various beers, I love to share my opinions and insights with others and I am always eager to engage in lively discussions about my favorite beverage.