Throwing a college party is a great way to relax and have fun with your friends, but planning the perfect one can be overwhelming. In this blog, I'll share tips and tricks for organizing the perfect college party, whether for a special occasion or a fun night out.
Keep in mind that you do not have to spend too extra to organize a great party. It's all about creating an ambiance that everyone can enjoy. So grab a pen and paper, and let's begin!
8 Easy Steps to Organize a Fun College Party
Have you made up your mind about planning a college party? Here are some things to consider when organizing a fun college party and making it memorable.
1. Choose the Perfect Theme
When it comes to college parties, having a theme sets the tone for the event. Have you already decided on the theme? If you still need to, you can choose any of the following to make your next party the talk of the town.
Beach Bash: Lay down a tarp and spread sand around for a relaxed, beachy vibe. 
Hawaiian Hula: Take your friends to the tropics with a Hawaiian-themed party. From leis to tourist t-shirts, welcome all things floral and festive.
White-Collar Mixer: Go for a classy formal attire party with a bit of provocativeness involved. 
Fright Night: Bring out your inner monster and dress up as your creepiest self for a terrifyingly good time. 
Costume Craze: Dress up as your favorite pop culture icons, historical figures, or anything else you like.
Neon Nights: Wear your brightest, most fluorescent outfits and dance the night away under black lights. 
Highlighter Hype: Add some color to your party. Have your friends wear all-white clothing and provide highlighters for them to doodle on each other's outfits.
Beer Olympics: Turn your party into a competition. Set up various games and activities (like beer pong and cornhole) and award trophies to the winning team.
Wild West Roundup: Dress as cowboys and hold the event in a nearby barn for a Wild West party.
Pajama Jam: Keep it cozy with a Pajama Party. Wear your comfiest sleepwear and enjoy a laid-back night in.
2. Choose the Perfect Location
Choosing the right venue is important when planning a party. Take the time to access your options carefully. Ensure it is easily accessible for everyone, especially if anyone is traveling from out of town. Check out the proximity to public transportation and parking options as well.
Also, think about the atmosphere and ambiance of the venue. Does it fit with the theme and vibe of your party? Choose a banquet hall or fancy restaurant if you plan a more formal or upscale event. A backyard or garden may be a better option if you're looking for a more relaxed and casual setting.
And remember the excesses. Does the venue have enough tables, chairs, and other necessary equipment? Is there a kitchen or catering area for food and drinks? Ask about any additional fees or regulations, such as noise rules or curfews.
Lastly, sum up the cost of the venue. Remember to factor in extra costs, such as decorations, food, and drinks.
3. Decorate the Venue with Beer Kegs and Cans
The right decorations can help set the mood for your college party. And what could work better than beer kegs? Beer kegs work both as a way to serve drinks and decorate your space.
You can go classic with balloons and streamers to create a lively aura. Or, get creative and wrap the keg with colored cellophane or paint it with your college's colors or logo. Use chalkboard paint on the keg for a more interactive decoration, and ask your friends to write fun messages or draw pictures.
You can even make a beer can cake to be more creative. It is a great way to incorporate your party's theme into the decor while providing a fun and tasty dessert. Simply stack empty cans of beer in a tiered shape and use frosting or fondant to decorate the outside to look like a cake. You can even add different types of beer cans to create a colorful and creative cake.
4. Who's in? Make a guest list for the party
After you're done with the venue, it's time to extend the invitation to your friends. But before you do, take a moment to think about who you want to invite and how to go about it. Consider the capacity of your venue, and make sure you don't invite more guests than it can hold. 
Do you want an open invitation or a more exclusive one? Creating a Facebook event is convenient and efficient for inviting multiple people and updating everyone on any changes. You could send text messages or even create physical invitations if you prefer a more personal touch. 
Don't forget to add all the essential details, such as the party's date, time, and venue. Also, let your fellows know about the particular theme so that they can plan accordingly.
5. Choose the Perfect Playlist 
Music can make or break a party, so choosing the right playlist is crucial. One way to ensure everyone enjoys the music is to ask for their input. You can use social media to poll your fellows on the songs they want to hear or ask them for song requests in advance. This way, you'll have a playlist that everyone will love.
But if you need more confidence in your ability to assemble a playlist to keep the party going, hire a DJ or a live band. Professionals can create a lively atmosphere and help with song selection.
It's necessary to keep the volume at a moderate level, though. Or else you'll upset your neighbors or break any noise regulations. So, it's best to test the volume before the party to ensure it's not too loud.
Finally, remember to have a backup plan in case of technical difficulties. You never know when something may go wrong, so having extra cables, batteries, or a backup speaker is a good idea. 
6. Plan a Mouthwatering Menu
Now comes the fun stage– deciding the menu. You can't have a college party without some good food. Think about what sort of foodstuffs you can serve. Depending on your theme, you can serve snacks, finger foods, or a full meal. Organize enough food to feed all your friends.
If you want to add something spicy, consider smoked beer can chicken. This juicy dish is an excellent option for a full meal and is easy to prepare. Also, don't forget to consider any dietary restrictions or food allergies your fellows might have. It will ensure nobody feels left out or uncomfortable at the party. You could include vegan, vegetarian, or gluten-free food.
7. Stock Up on Drinks for a Night to Remember
No college party is complete without drinks. Ice-cold beer is a classic choice, so be sure to have plenty on hand, including beer kegs, if you want a more festive atmosphere. 
And, of course, don't forget other alcoholic beverages to keep a variety. You can go right with many options, from light and refreshing beer to rich stouts. Also include non-alcoholic drinks, such as soda, juice, and water, for those who don't drink.
A self-serve drink station is a great idea that makes it easy for guests to help themselves and frees you up to enjoy the party. You can set up cups, ice, mixers, and garnishes for guests to create their drinks in a designated area.
Also, presentation is key. Creativity can add a lot to making your party memorable. You can also serve drinks in mason jars or unique glasses, use chalkboard signs to label the different foods and beverages, or even create a DIY popcorn bar to add to your party's theme and ambiance. 
8. Plan Activities to Keep Everyone Entertained
Activities are an essential part of any successful college party. Traditional party games like beer pong, flip cups, or card games are always popular. A photo booth or dance floor can also be fun.
But feel free to get imaginative and plan activities that fit your party's theme. For example, if you're having a luau party, consider setting up a limbo contest or a hula dance competition. Plan a trivia game or a cosplay contest if your party is centered around a particular TV show or movie. Interactive activities like karaoke or a group dance lesson can also be a great option. 
Outdoor parties can feature sports like volleyball, basketball, or ultimate frisbee. And if you have the budget, you can add entertainment like a magician, comedian, or live band. Book well in advance and communicate any restrictions or requirements to the performers. 
Whatever activities you choose, communicate them clearly to your fellows before the party. With the proper planning, your college party will surely be a hit!
Wrapping Up
In conclusion, organizing a successful college party requires thoughtful planning and attention to detail. With the right theme, venue decorations, music, menu, drinks, and activities, you can create a memorable event that your friends will love. Remember to be safe when using and serving alcohol at your party. With these tips, you can organize the best college party ever. Just remember to enjoy the celebration!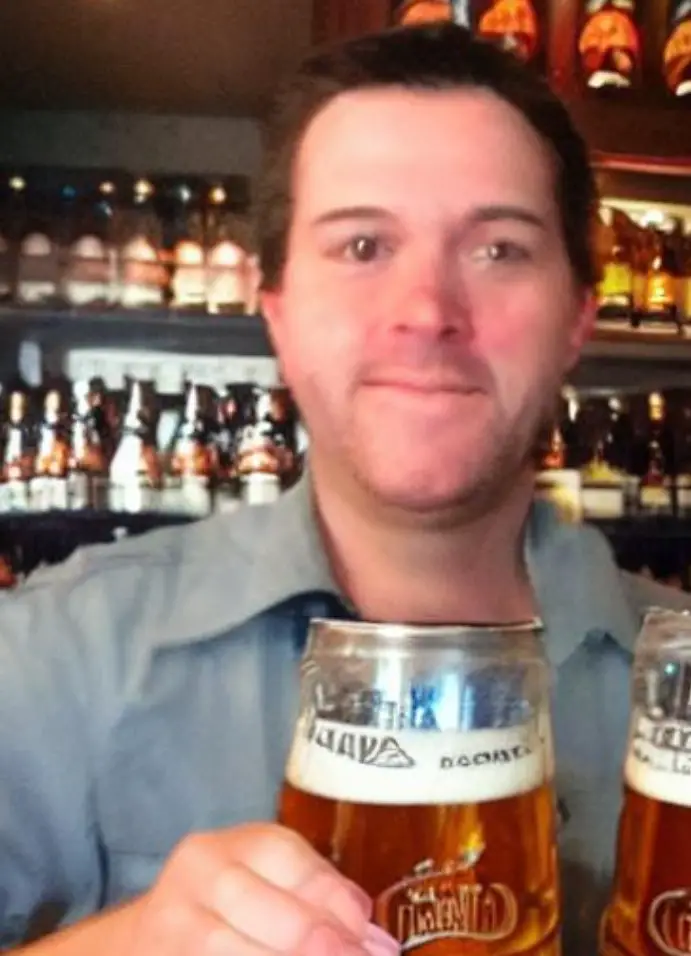 I am a passionate beer connoisseur with a deep appreciation for the art and science of brewing. With years of experience tasting and evaluating various beers, I love to share my opinions and insights with others and I am always eager to engage in lively discussions about my favorite beverage.