Craving a cozy drink to make you feel warm and comfortable in cold weather is human nature. Many people choose a cup of tea or hot coffee to satisfy their taste buds, but why settle for a boring drink when you can have endless alcoholic options?
Whether you want a sweet classic cocktail or a creative spicy concoction, don't miss out on these ten best alcoholic drinks for cold weather. 
1. Classic Hot Toddy
If you want a warm drink to enjoy with your friends in the cold weather, a Classic Hot Toddy made with honey, hot water, whiskey, and lemon, is an ideal choice. You can replace Whiskey with Rum or Brandy according to your taste. 
All you need to do is to pour your favorite alcohol into the glass filled with ice and add honey and lemon juice with hot water. It will be a simple yet effective drink to make you feel cozy in winter. Many people prefer it on chilled nights. 
2. Irish Coffee
Irish Coffee dates back to the 20th Century. It is a classic blend of buttery Irish Whiskey and bitter coffee with frothy whipped cream. You can add alcohol of your preference. 
Whether you want to enjoy it alone at home or out with friends, this delicious cocktail will never fail to impress you with its bitter-sweet flavor and creamy finish. Irish Coffee is a perfect sipper for cold nights. Enjoy!
3. Hot Buttered Rum
Warm your body and soul with Hot Buttered Rum. It is a tasty combination of butter, rum, and brown sugar with a trace of spices. The drink is deliciously rich and creamy in texture that anybody can drool over.
Sounds irresistible? Discover the authentic flavors of Hot Buttered Rum because of its delightful character. Whether you are looking for an easy-to-make drink or an expert rum connoisseur, this flavorsome alcoholic beverage should be on your bucket list.
4. Mulled Wine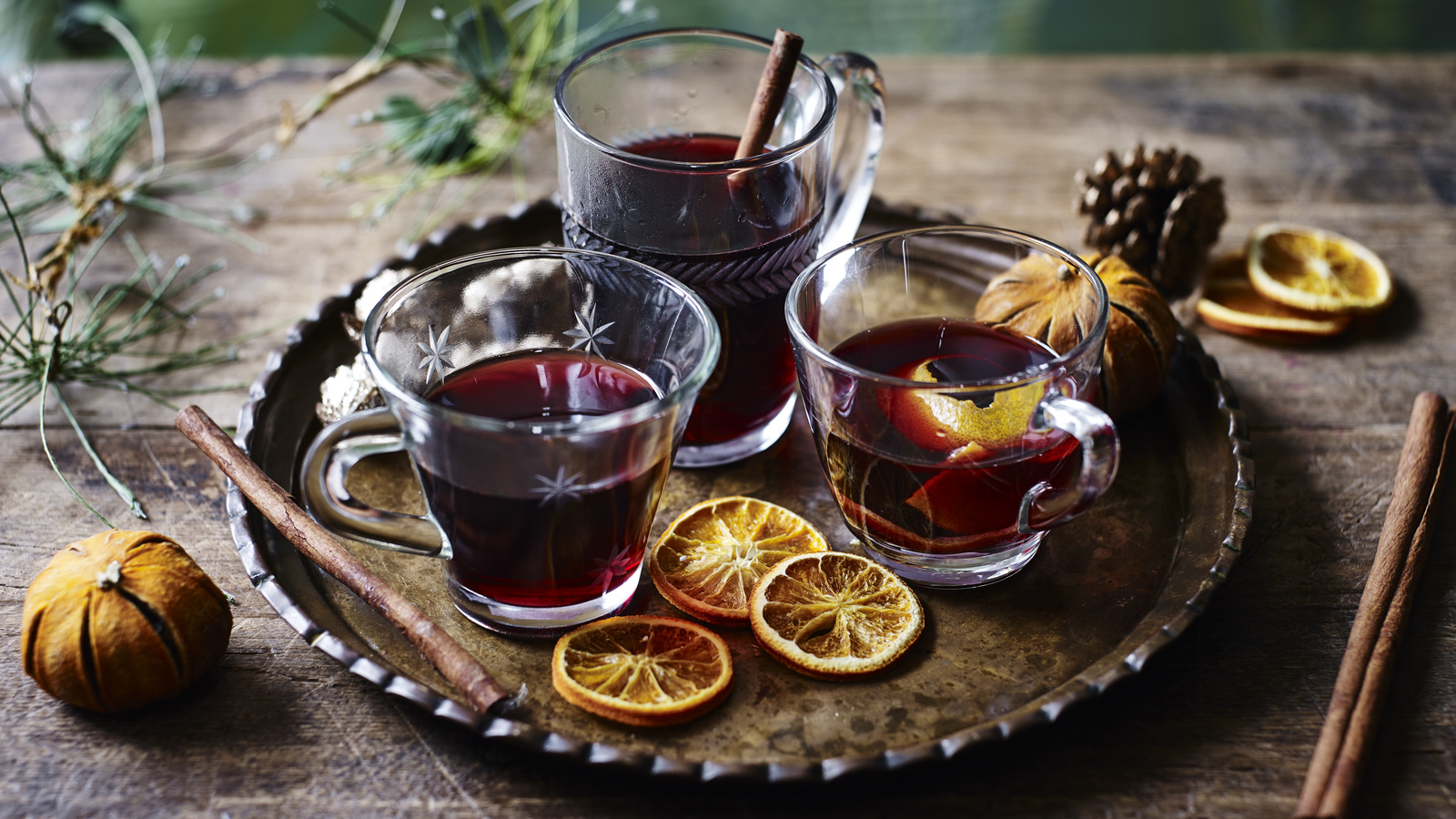 A spiced wine, Mulled Wine is a classic alcoholic drink used in ancient times. Its spicy aroma is inviting. The beverage is a distinct combination of red wine, spices, and sweeteners. However, the recipe can vary as it depends on personal preferences.
Do you know the best thing about Mulled Wine? Whether you serve it hot or cold, the taste never fails to give a cozy feel, especially in winter. Besides being a comforting drink, Mulled Wine with healthy ingredients like clove and cinnamon can boost your health because of their anti-inflammatory properties.
Consider this timeless drink a glass of joy, so discover its traditional recipe and make one for yourself. You will love it!
5. Spiked Hot Chocolate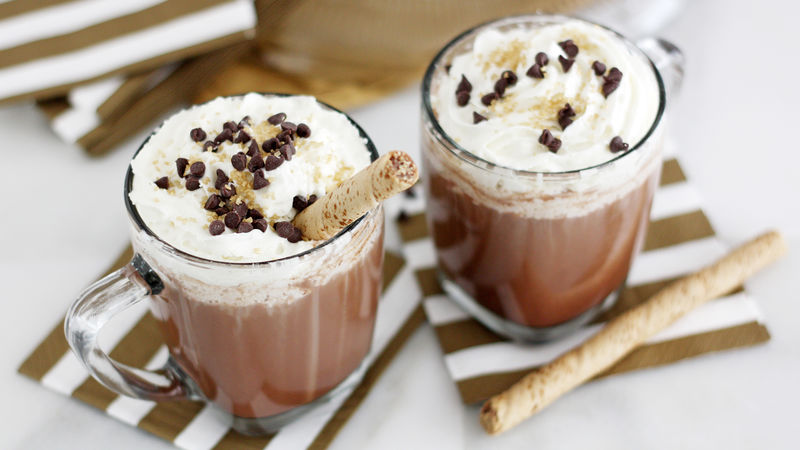 What do you do to unwind after a hectic long day? Whatever you do, try Spiked Hot Chocolate instead.
It is a bold combination of boozy goodness and rich chocolate that can melt your worries effortlessly. The rejuvenating aroma of cocoa powder mingled with sugar, milk, and chocolate is soothing and tempting. Plus, you can add any alcoholic beverage according to your preferences. Mostly, connoisseurs use Brandy, Rum, and Whiskey to provide a tantalizing touch to the drink.
How can you forget the toppings? From whipped cream to marshmallows, you can add them to enhance both flavors and appearance. So, be creative and enjoy your favorite Hot Spiked Chocolate!
6. Baileys Hot Chocolate
Another perfect beverage, made with chocolate, cocoa powder, milk, and Irish Cream, Baileys Hot Chocolate is an indulgent drink with the rich, creamy deliciousness of hot chocolate mixed with boozing Irish Cream to give it an exciting texture. Also, top your mixture with whipped cream, cinnamon, nutmeg, and chocolate shavings for an absolute delight.
If you want to spend your winter nights at home, Baileys Hot Chocolate would be your perfect partner to make you feel cozy and comfortable. One glass of this irresistible liquor is enough for the entire night. So, why wait? Go ahead and give yourself a treat.
7. Cranberry Moscow Mule
Probably the best variant of a traditional Moscow Mule, the Cranberry Moscow Mule is something you would say about, 'I need more,' even if you are in a bad mood.
The yummy combination of spicy ginger beer and the bitter-sweet flavor of cranberry juice creates a distinct liquor. To make a Cranberry Moscow Mule, you need ginger beer (4 oz), vodka (2 oz), cranberry juice (1 oz), and lime juice (1 oz). Mix all the ingredients and add a lime slice or cranberry for garnishing. Believe it or not, it is a matchless cozy drink for cold weather.
8. Apple Sangria
Are you looking for a drink to complement your backyard barbecue party in winter? Look no further! Apple Sangria is the right option for you.
It is a revitalizing fruity cocktail made with red wine, brandy, and apple cider/juice with fresh fruits, such as grapes, oranges, and apples. Some people like to add clove and cinnamon to enhance the flavor. However, you can customize this drink according to your preferences.
Apple Sangria is a versatile drink with excellent flavors. Grab a glass and sip in style with your friends and family to create a warm ambiance.
9. Peppermint Martini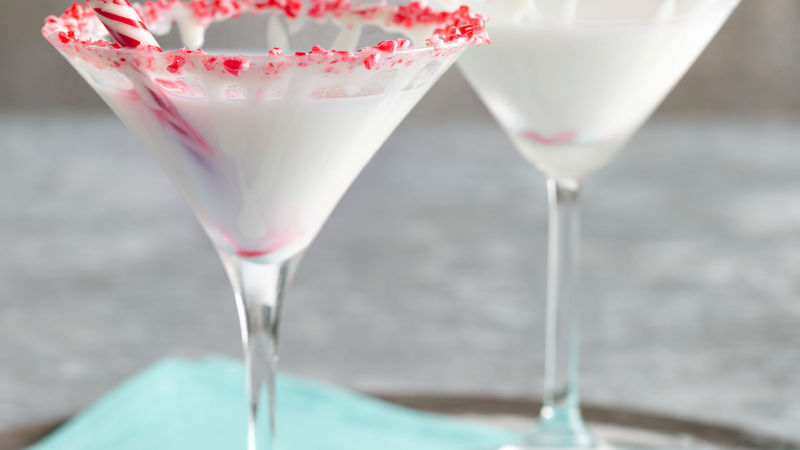 Peppermint Martini is a year-round refreshing cocktail to try. It is a delightful blend of traditional Martini and rejuvenating Peppermint.
Make a Peppermint Martini by filling your cocktail shaker with ice cubes, then add in vodka (2 oz), White Creme De Menthe (1 oz), and Peppermint Schnapps (1 oz). Stir it well and pour this incredibly versatile drink into crushed candy cane-rimmed Martini glass to enjoy a flavorful taste. Moreover, you can also experiment with different tasty garnishes, so the variations are endless. Try and share its yummy recipe with your friends.
10. Maple Old Fashioned
To all whiskey lovers out there! Haven't you tried Maple Old Fashioned yet? If not, what are you waiting for?
Maple Old Fashioned, another invigorating cocktail, is a medley of Whiskey with Maple Syrup, orange zest, and bitters. 
Whether you like it or not, this deliciously smooth liquor can be your best go-to drink.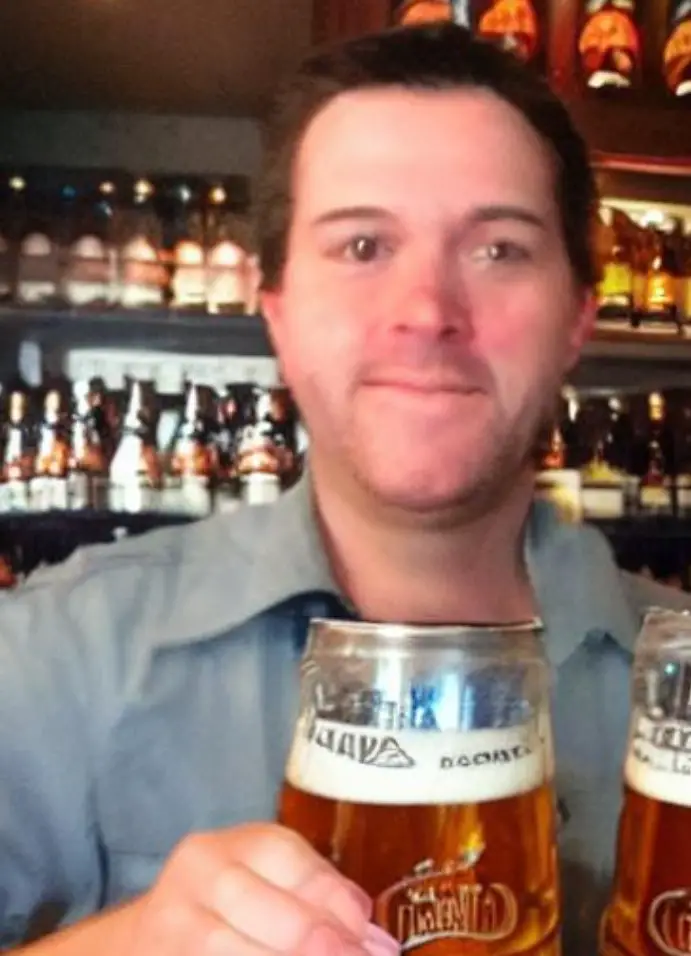 I am a passionate beer connoisseur with a deep appreciation for the art and science of brewing. With years of experience tasting and evaluating various beers, I love to share my opinions and insights with others and I am always eager to engage in lively discussions about my favorite beverage.