As of 2021, Vietnam's total beer consumption reached more than 2 billion liters, making the country one of the largest beer markets in the world. The country itself is a beer paradise as Vietnamese love to quench their throats with beers in a hot climate.  The most famous type of beer in Vietnam is lager beer.
With a strong drinking culture, beer brands in Vietnam have to fight for their spot to become the most favorite beer brand in the country. This article will guide you through the top 5 most famous in Vietnam.
1. Heineken
According to Statista, Heineken is the most popular beer brand in Vietnam, with 44% of the market share. The Dutch beer company entered Vietnam in 1991 and soon became one of the most favorite beers in the market. After 30 years of development, Heineken now accounts for 0.7% of the country's total GDP. Heineken's portfolio in Vietnam contains 13 different beer lines to cater to the diverse demand of the market.
The original Heineken Lager Beer remains the most popular in the country, with a light and crisp taste. The beer comes in an iconic green Heineken bottle that is widely recognized by the majority of Vietnamese. In fact, the biggest reason Heineken lager became famous is that the beer pairs well with traditional Vietnamese dishes.
With spicy dishes commonly enjoyed with beers in Vietnam, Heineken's light and refreshing are the perfect match for drinkers. Heineken lager beer, along with its other product lines, is widely available in Vietnam in places such as restaurants, bars, and convenience stores with a price of 17.600 VND for a 330ml bottle.
2. Saigon Beer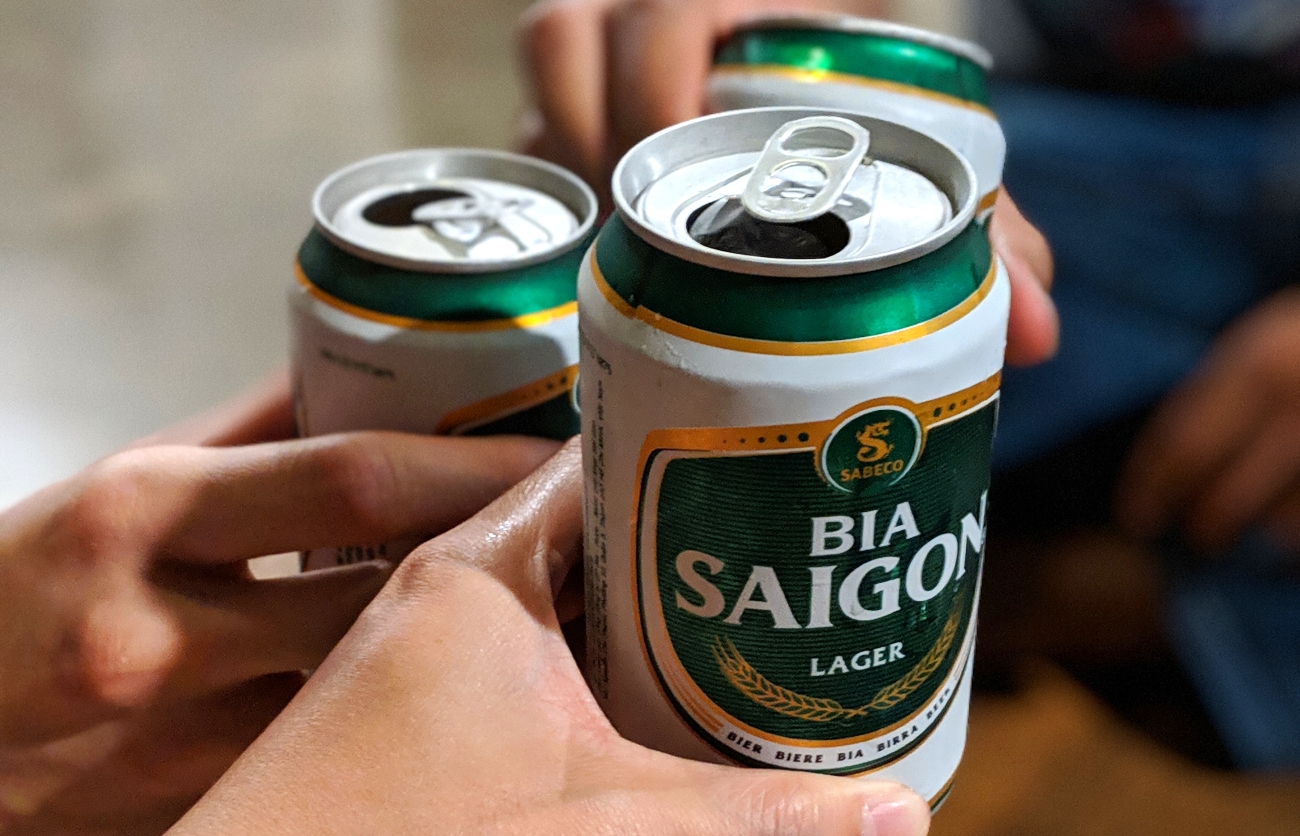 Sabeco is the biggest local player in Vietnam's beer market, with 33.8% of the market share. Unlike Heineken, Saigon Beer is most popular in the South and Central regions of Vietnam. 
The beer is easy-to-drink and has a smooth finish, bringing a refreshing feeling when drinking. Saigon Beer is particularly famous in the South and Central regions of Vietnam. This is because these areas have hotter climates, and Saigon Beer is the ultimate choice to quench your thirst in the summer.
Saigon Lager comes in 450 ml bottled packaging, 20 bottles/plastic crate, or 330 ml canned packaging, 24 cans/carton. The taste of the beer is rich and refreshing, best enjoyed when chilled at 10 – 12 degrees Celsius.
Saigon Beer is increasingly expanding its brand not only domestically but also globally. By focusing on the core values of the product, it continuously adds newer products into its portfolio to serve many different segments of the market: Saigon Special Beer; Saigon 333 Beer, 333 Premium, 333 Export; Saigon Large Beer. With a dense marketing network, Saigon Beer has been present throughout the country, remaining one of the biggest local brewers in Vietnam.
3. Tiger Beer
Tiger Beer is a famous beer brand from Singapore, preferred and chosen by many consumers around the world for its high-quality product at a mid-range price. Founded in 1930, Tiger Beer has expanded its presence to over 60 countries worldwide, increasingly affirming its position in the middle-class market.
With modern production lines and natural ingredients carefully selected and imported from many countries, Tiger Beer has brought an excellent quality golden beer, creating a unique, refreshing sensation for users. The aroma of Tiger beer is not very strong, but rather light, with a slightly malty and grainy scent that comes to the nose, but it is too faint and has a slightly too much corn flavor, making it quite sweet.
At first, you will feel a very soft texture on your tongue and the appearance of delicious-smelling bubbles. At the same time, there is also a slight corn flavor in the taste.
4. Hanoi Beer
Hanoi Beer (Habeco) has been gradually dominating the market in the Northern region of Vietnam in a monopolistic position for many years. The main products of Habeco include Hanoi Draught Beer, Hanoi Beer Premium, and Truc Bach beer. Most of these products are in the affordable segment of the market.
Hanoi Beer Premium is made with water, malt, rice, sugar, and hops. It is a light beer with an alcohol content of 4.9% and is easy to drink for anyone. HanoiBeer has a highly pure taste, a refreshing and gentle feeling, whether you drink a little or a lot. The signature flavors of the beer come from the rich taste of barley malt, with a hint of noble hops from the Czech Republic, providing a refreshing and exciting feeling to drinkers.
5. Corona
The Original Corona is a premium beer product but can still remain popular in the market. Corona is a light-lager beer with an alcohol content of 4.6%. Corona Extra beer has a green and yellow color with a refreshing and crisp taste.  This is an easy-to-drink Mexican beer that can be paired with any delicious food. It is best enjoyed with grilled meat on the beach or during group activities. 
You may find the beer sweet and slightly nutty flavor of barley. When smelling the bottle, you can also sense a hint of green apple and grapefruit on your nose.  On the palate, Corona Extra is characterized by its rapidly rising effervescence starting at the tip of your tongue and then moving upward.
Next, the intensity of the sweetness increases but stops at a point to allow the bitterness to emerge. All are light notes with a bit of grain and a taste of lime. For the aftertaste, Corona Extra beer has a fairly bitter taste at the end. However, the bitterness disappears quite quickly, leaving you with a sweet taste and lingering foam on your tongue and at the back of your throat.
Vietnamese Drinking Culture
In Vietnam, it's common to pair cold beer with hot and spicy dishes. Some of the most popular foods to enjoy with a beer in Vietnam include grilled meats, seafood, and street food like banh mi and pho. Vietnamese enjoy beers in every holiday and gathering, making the menu of food to drink diverse all 4 seasons long. It is undoubtedly that beer has become an integral part of Vietnam's social life, making it a beer paradise for any tourists.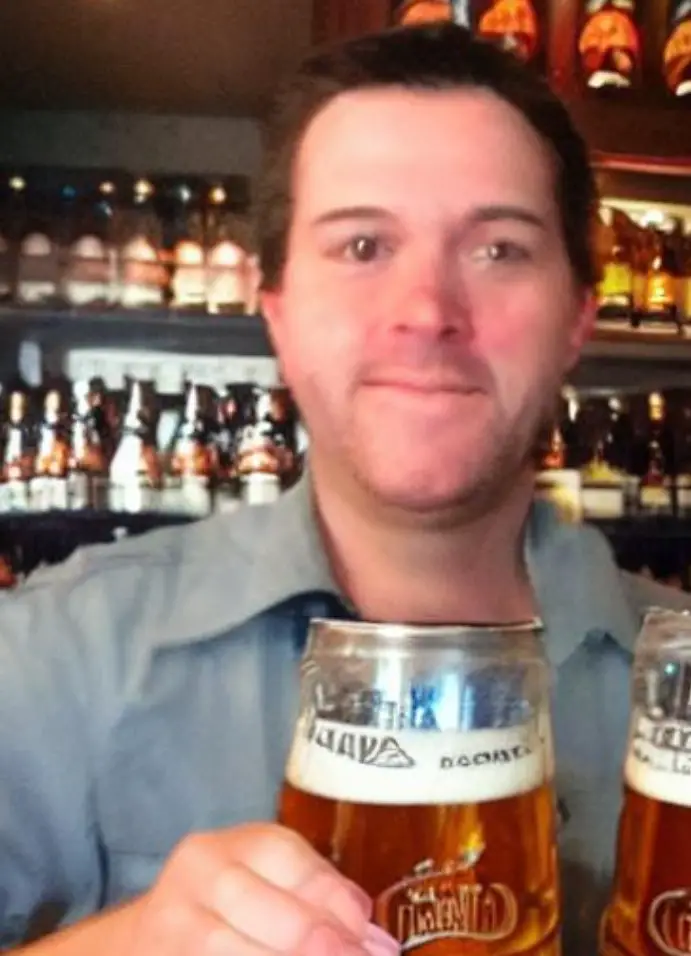 I am a passionate beer connoisseur with a deep appreciation for the art and science of brewing. With years of experience tasting and evaluating various beers, I love to share my opinions and insights with others and I am always eager to engage in lively discussions about my favorite beverage.