Diabetes is not strong enough to snatch a small glass of happiness from you. Like non-diabetic people, you can enjoy alcoholic drinks with your friends and family without compromising your health.
From light-weighted cocktails to low-carb beers, choose your favorite alcoholic drink from the given list. Explore, grab a glass, and dive in with style!
1. Low-Carb Beer
A low-carb beer is one of the best choices for a person with health issues because it contains low carbohydrates. The level of carbohydrates depends on a brand that how much content it includes while brewing the drink. However, in most low-carb beers, the content is between 2 grams to 6 grams of carbohydrates. It is less than any regular beer. 
The main ingredients in a less alcoholic beer include corn and rice because both have fewer carbohydrates, making it a perfect drink for those who are health conscious but still want to enjoy beer.
2. Gin and Tonic With Diet Tonic Water
Do you want a guilt-free way to enjoy Gin and Tonic with health problems like diabetes? Look no further!
Though the classic blend of gin and tonic water is bliss, you can still enjoy the same refreshing taste with lower alcohol and calories by using diet tonic water. Diet tonic water, sweetened with artificial sweeteners, including Sucralose and aspartame, make the flavor even better than the traditional recipe. All you need is to fill your glass with ice and 1.5 oz of gin with diet tonic water, stir it well, and add a slice of lime to enhance its appearance. 
Pro Tip: Those who like sweeter drinks can add sugar-free syrup. 
3. Low-Carb Bloody Mary
Bloody Mary is quite a popular drink among alcoholics because of its tangy, crisp, and refreshing taste. But do you know it can be the best alternative for a traditional drink that will not derail your low-carb diet?
Brewed with the finest ingredients, including tomato juice, vodka, lemon juice, hot sauce, Worcestershire sauce, celery salt, and ice, you can just take the amount low to avoid adding excessive sugar or carbs to the drink. 
You can enjoy this delightful low-carb alcoholic drink without worrying about your health. 
4. Skinny Margarita With No Added Sugar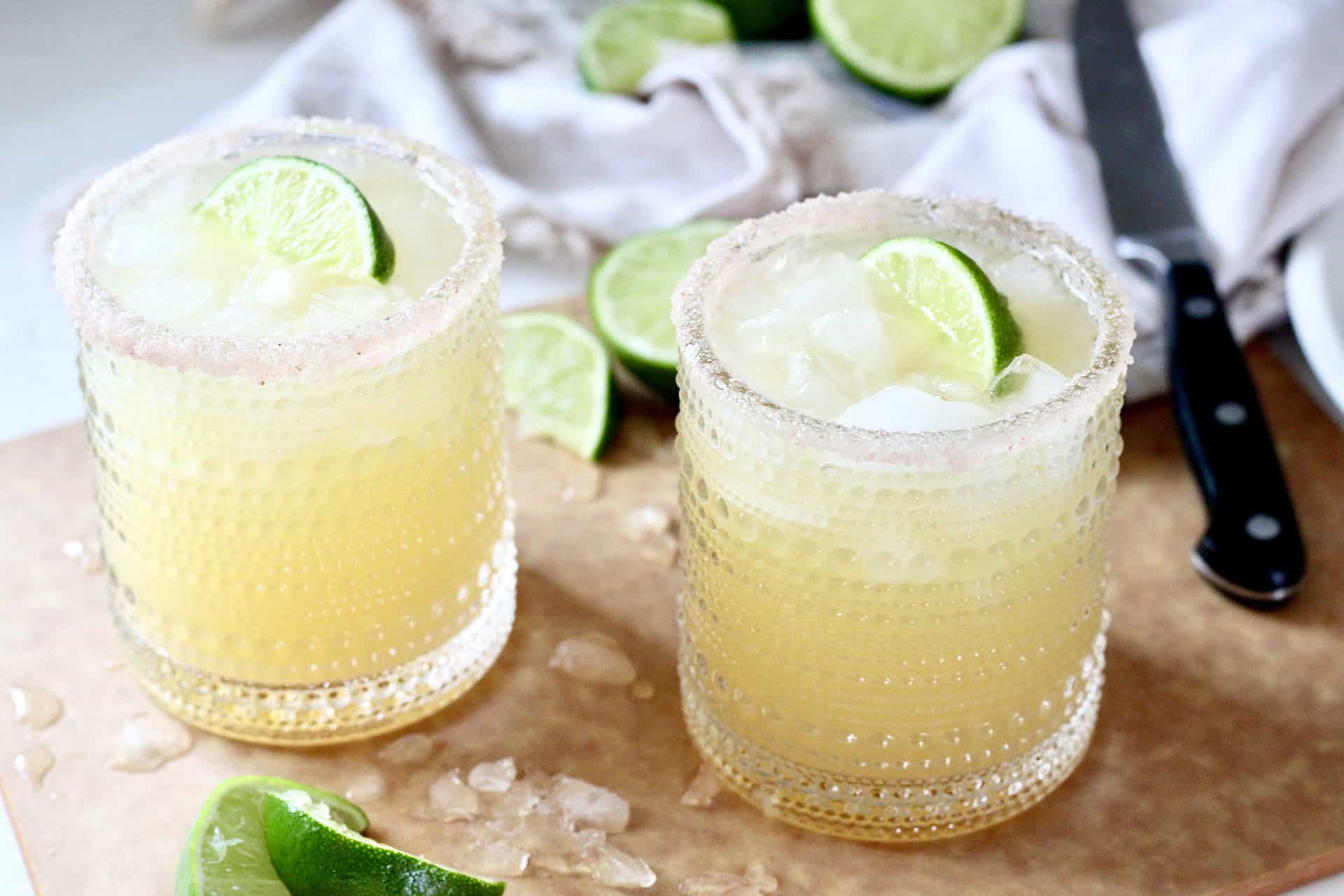 Margarita lovers! Now you can have the same tangy and refreshing taste of your favorite Margarita in a low-calorie version without added sugar to maintain your health.
The recipe for Skinny Margarita is to take tequila (2 oz), freshly squeezed orange juice (1 oz), freshly squeezed lime juice (1 oz), and honey/agave nectar (1 tbs). You can use a salt-rimming glass to give this refreshing drink a more pleasant touch. However, it is optional. Add some ice cubes to your drink. That's it. Your tangy, flavorsome low-carb glass of happiness is ready to serve. Grab it and enjoy!
5. Dry White Wine or Low-Carb Red Wine
With a low residual sugar content (less than 1%), Dry White Wine is among the best options for people with health concerns because it extracts from white grapes with no added sugar. It has a refreshing taste. The list of widely consumed white wines may include Sauvignon Blanc and Chardonnay as the top drinks. Also, it goes well with light food, including poultry, seafood, pasta dishes, and salads.
A low-carb Red Wine, on the other hand, is a drink brewed from red grapes. Some famous brands, including Pinot Noir and Merlot, are the finest examples of dry red wines. Stick to low-car red wines and avoid sweet ones to stay healthy. It is the only way to enjoy alcoholic drinks without damaging your health.
6. Vodka Soda With A Twist of Lime
Tantalize your taste buds with Vodka Soda! 
It is a refreshingly delicious cocktail made with Soda Water and Vodka with a hint of lime juice. The drink is light and bubbly in texture, making it perfect for a hot summer day. Its crisp taste of soda water mingled with the sweetness of vodka creates a tasty flavor. However, the zesty lime touch adds immense deliciousness to the drink. Grab a glass of Vodka Soda and dive in!
7. Dry Martini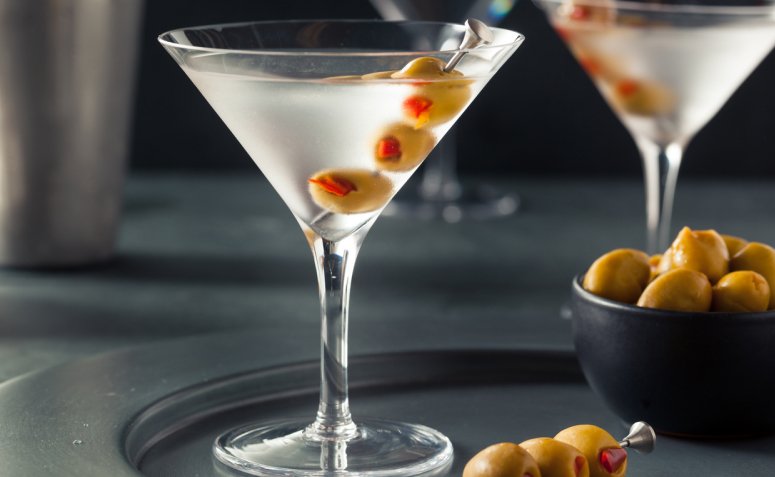 Cocktail enthusiasts know how delicious Dry Martini is. It is a tasty blend of dry vermouth and gin. The taste becomes ten times better when served this great sipper in a chilled Martini glass.
The history of the Dry Martini dates back to the 19th Century era. It is an iconic symbol that represents high-quality cocktails. You may have also seen it in many commercials or movies.
Whether you like it or not, Dry Martini is an excellent option for people with health concerns.
8. Rum and Diet Cola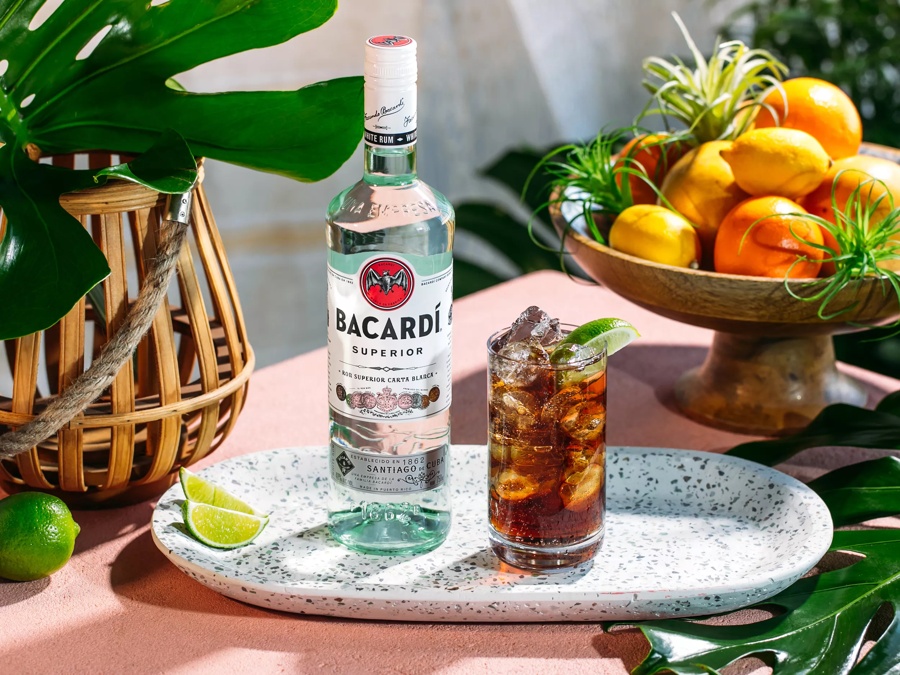 Do you want to enjoy a cocktail without consuming too many calories? Look no further! 
Mix two simple ingredients, such as Rum and Diet Cola. Ta-da! 
This variation of the cocktail is for those who cannot consume a higher level of alcohol due to health problems. The flavor profile is simple, but the rich flavor of rum gives this drink a complex character, while the Diet Cola provides fizziness. They combine to make a flavorful taste. So, sit back, relax, and sip in style! 
9. Manhattan With No Added Sugar
The classic Manhattan cocktail has sweet vermouth, making it a high-carb drink. However, you can create a new variant by replacing sweet vermouth with a dry one. Its recipe is simple. Take Rye Whiskey/Bourbon (2 oz), Dry Vermouth (1 oz), Angostura Bitters (2 dashes), and orange peel (for garnishing). Mix all the ingredients in a chilled shaker glass, stir for 30 seconds, and add orange peel to give a pleasant appearance. 
The taste of Manhattan with no added sugar is delicious and a bit zesty, giving it a perfect flavor. Make and discover its authentic taste for yourself!
10. White Russian Made With Sugar-Free Syrup
Another classic cocktail, White Russian, is a flavorsome drink made with coffee liqueur, heavy cream, and vodka. It gives a delicious taste, but those who want to reduce their sugar intake can simply replace coffee liqueur with sugar-free coffee syrup. For better results, you can also use a low-fat cream. Try this cocktail and enjoy every sip.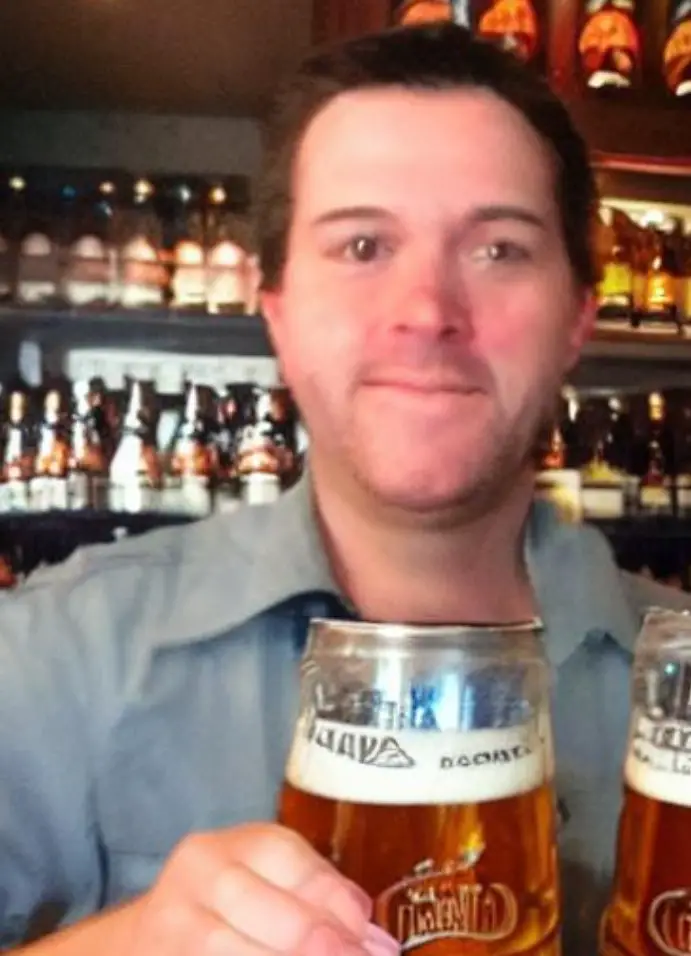 I am a passionate beer connoisseur with a deep appreciation for the art and science of brewing. With years of experience tasting and evaluating various beers, I love to share my opinions and insights with others and I am always eager to engage in lively discussions about my favorite beverage.