Looking for a refreshing cocktail to beat the summer heat? Why not mix your favorite spirit with fruit juices to enjoy a refreshing and revitalizing drink with an alcoholic punch?!
There is no need to compromise on your love for fruit juices and a craving for alcohol. People who love to try out different cocktails know how delicious a simple mixing can tantalize your taste buds. Most people use vodka as a base spirit as it is said to be a neutral drink (that is, without color and flavor). But mixed cocktails are also prepared by using gin, rum, tequila, wine, and other high-ABV spirits.
No doubt people love to neck down fruity alcoholic drinks. Mixing fruit juices with alcohol can naturally reduce the negative side effects of alcohol, like hangovers, dehydration, and headache. 
If you're having difficulty downing a liquor straight, check out these amazing cocktails on the list that will lessen the bitter taste, burning sensation, and stinging feeling of alcohol and deliver a soothing and sweetened flavor to your mouth. So, grab your cocktail shaker and let the drinking begin.
1. Cosmopolitan
Ingredients: Vodka, Cranberry Juice, Lime Juice, and triple sec
Cosmopolitan, aka Cosmo, is a popular cocktail known as Carrie's go-to drink in the world-famous show "Sex and the City." It is often perceived as a "girly drink" but no one can ignore the tempting flavor it offers. If you love a combo of sweet and citrus flavors with a touch of alcohol, then Cosmo is the drink for you. 
It is served in a martini glass that gives a classic and elegant look to the cocktail. The beautiful pinkish color, and sweet fruity flavor with a garnish of lime wheel, enhance the drinking experience. You can prepare this cocktail in the comfort of your home or enjoy partying on your dinner date.
2. Screwdriver
Ingredients: Vodka, orange Juice
Served in a highball glass, Screwdriver is the easiest to prepare cocktail, making it a convenient choice for any setting. The drink has numerous tales associated with its origin. Some people believe that American Oil workers in the Persian Gulf made it by mixing the two drinks and stirring with a screwdriver, giving rise to the cocktail's name.
You can make all sorts of variations in the drink as per your taste and enjoy it with any meal that pairs well with orange juice. It mostly tastes like orange juice with a subtle hint of vodka, but for a non-drinking person, even two drinks can make you feel tipsy.
3. Pink Gin Fizz
Ingredients: Gin, Grenadine, soda water or lemonade, lots of ice.
A Pink Gin Fizz is a sweet and refreshing drink with a fruity flavor. You can have it any time of the year. A single shot of grenadine gives the cocktail a bright and beautiful pink color. You can add soda water at the end or pour some lemonade to give a sweeter taste.
You can garnish it with lemon slices or fresh raspberries and serve it in a tall glass. It's perfect if you wanna chill out with your friends with a cocktail that offers a sweet and tangy twist.
4. Caipirinha
Ingredients: Cachaca, lime sugar, and ice.
If you don't wanna compromise your alcohol intake, try Caipirinha. It is the most popular Brazilian drink served chilled in an old-fashioned glass. Some people love making it in a larger glass or a pitcher and enjoy the cocktail by sharing. No matter how you serve, you won't find a caipirinha without a garnish of lime slices and straws.
 The cachaca adds a punch to the flavor rather than increasing its sweetness. Overall the drink is lower on the sweeter side and has a more citrusy tang to it. A perfect drink to have on a warm summer day at a beach.
5. Spiked Strawberry Lemonade
Ingredients: Vodka, strawberries, lemon juice, and sugar.
A drink for strawberry lovers-If you are planning a party in your backyard, then Spiked Strawberry lemonade might just be the perfect summer drink for you. The refreshing sweet taste of strawberries combined with the tartness of the lemon juice makes you feel like you're enjoying a drink of heaven. 
You can easily make it at home and try out different variations, like adding gin or bourbon instead of vodka to add a nice kick to the drink. It is served in a tall glass with a garnish of slices of lemon and fresh strawberries.
6. Malibu Rum
Ingredients: Malibu Rum, pineapple juice/cranberry juice
If you love a lighter drink with lower alcoholic content, then you should try Malibu rum. It is made with Caribbean rum produced on the Caribbean island of Barbados. It gives you an amazing feeling of enjoying a cocktail while sitting on a tropical island.
Malibu Rum can be used as a base drink to make different cocktails like Pina Colada. Try mixing this coconut-flavored cocktail with different fruit juices like pineapple or cranberry to enjoy a fresh, revitalizing drink.
7. White Russian
Ingredients: Vodka, Coffee liqueur, and fresh cream
Another strong cocktail on the list is White Russian. It gained popularity after the 1988 movie "The Big Lebowski," where Jeff Bridges' character "Dude" was found downing the cocktail quite often.
White Russian is made with coffee liqueur and fresh cream that resembles a milkshake. To add a solid alcoholic punch, it is prepared with double shots of vodka. Instead of cream, you can use variations like vanilla syrup or milk.
8. Sangria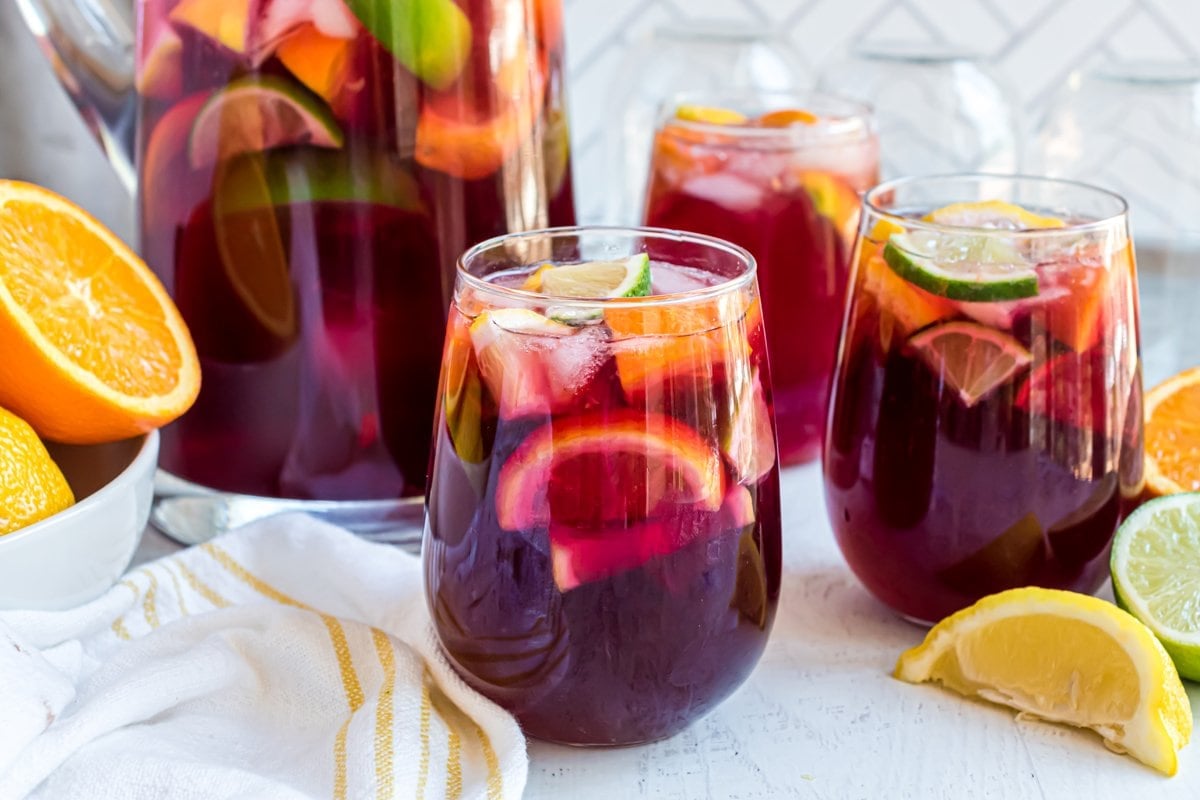 Ingredients: Red wine, fruits (whole and in juice form), brandy, sugar/honey
Sangaria is a cocktail for wine lovers. It is a popular drink in Spain that has now become popular worldwide. It has a refreshing fruity flavor with a booze-y feel. You'll immediately fall in love with this drink.
The drink has a deep red color. The chopped fruits added to the drink make its flavor unique among other cocktails on the list. The fruits can be added a day before to the drink so that all flavors blend just perfectly.
9. Sex on the Beach
Ingredients: Vodka, Orange Juice, Peach Schnapps, and Cranberry Juice.
Sex at the beach is the most common cocktail you'll find at a bar. It has a bright orange-pinkish color that makes it look more tempting. It has a perfect balance of fruity flavors combined with a touch of peach schnapps and vodka to give a tropical taste.
You can also add other fruit juices to make variations in the flavor. It is served chilled in a highball glass or a hurricane glass with a straw.
10. Mimosa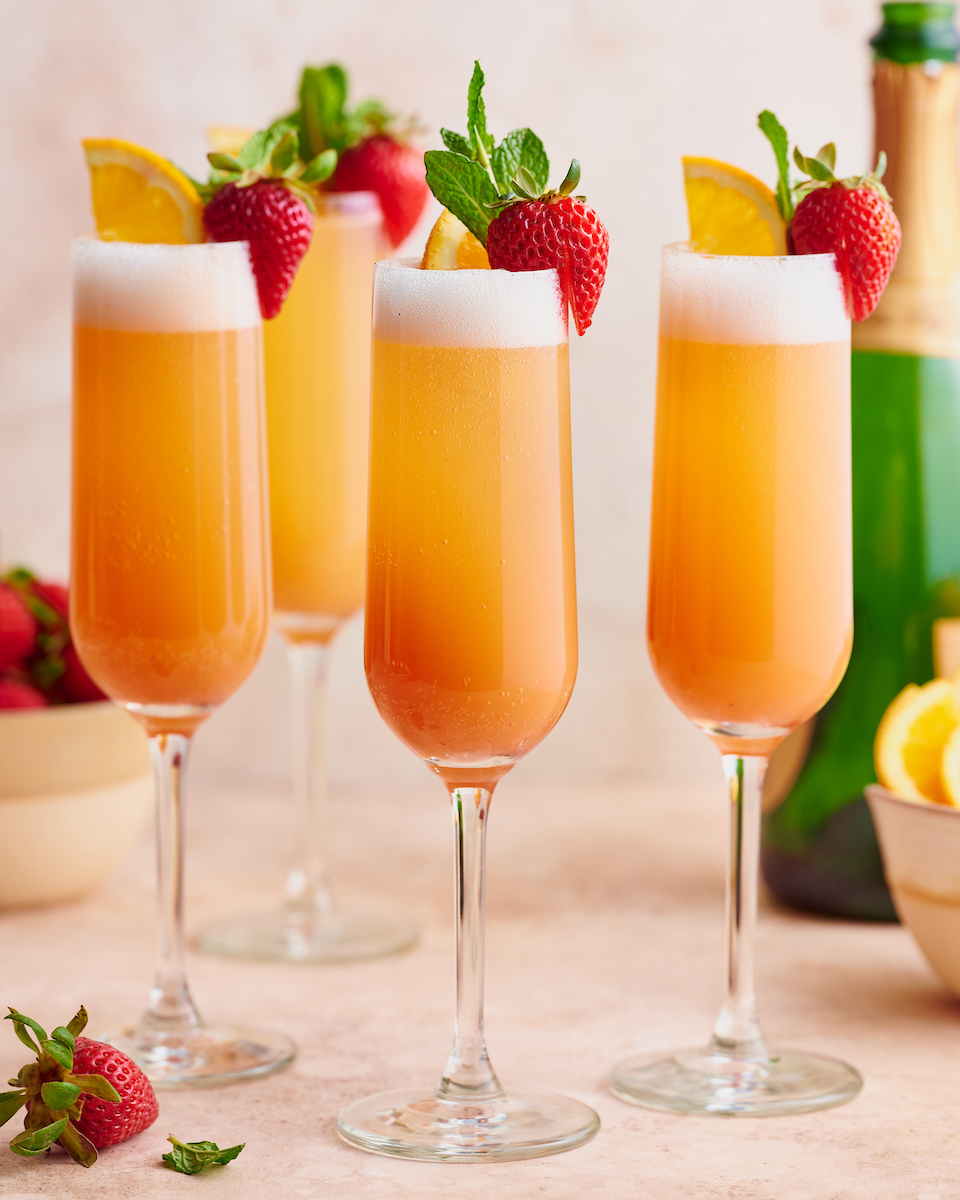 Ingredients: Champagne and orange juice
Mimosa is a sweet cocktail with an acidic touch of champagne. The drink resembles a plant's color, "Mimosa," and was given the name after it. The orange flavor mixed with champagne mixed in equal proportions makes it a perfect drink for all sorts of events. It also covers the dryness of champagne.
It is a light drink served with a tall champagne flute. You can garnish it with a slice of orange or a strawberry.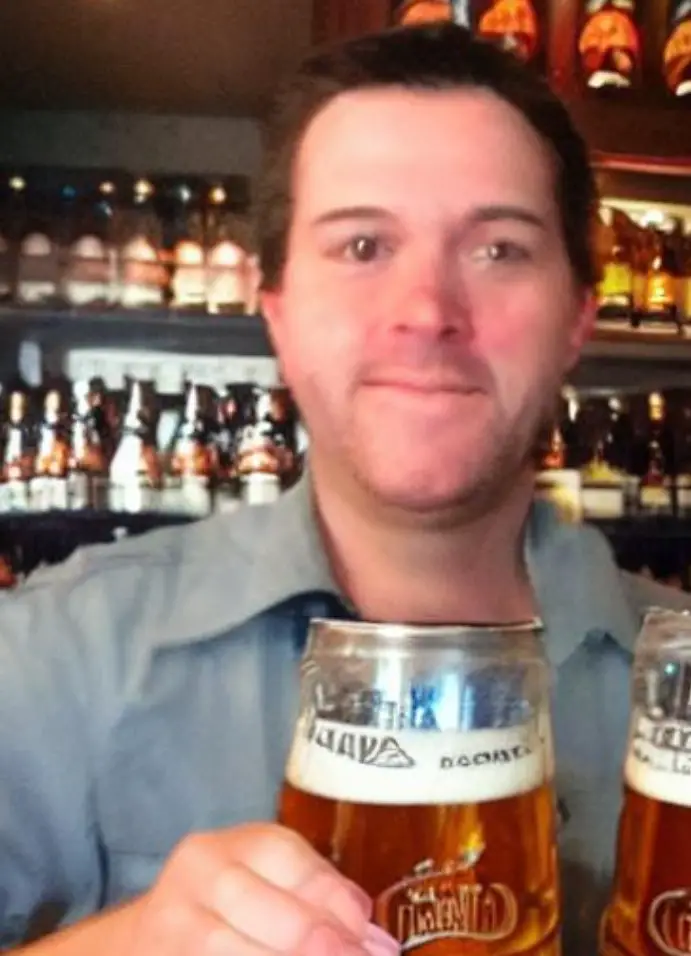 I am a passionate beer connoisseur with a deep appreciation for the art and science of brewing. With years of experience tasting and evaluating various beers, I love to share my opinions and insights with others and I am always eager to engage in lively discussions about my favorite beverage.