This is a list of the best alcoholic drinks that go well with ginger ale. By itself, ginger ale is already a drink that's so hard to resist – What more when combined with delicious alcoholic beverages such as the ones on our list? Ginger ale might not have the same punch that ginger beer has, but it still makes a wonderful ingredient for several cocktails, such as the ones we will be discussing in this topic. 
There is often confusion on whether ginger ale should be classified as a soda or alcohol – It's actually a little bit of both. This list has asked the advice of several bartenders, ginger ale drinkers, alcohol fans, and just about any person who loves the fizziness of the drink, whether combined with alcohol or not. All of these drinks are best suited for all occasions. That being said, let's take a look! 
5 Liquors That Work Well with Fizzy Ginger Ale
1. Rum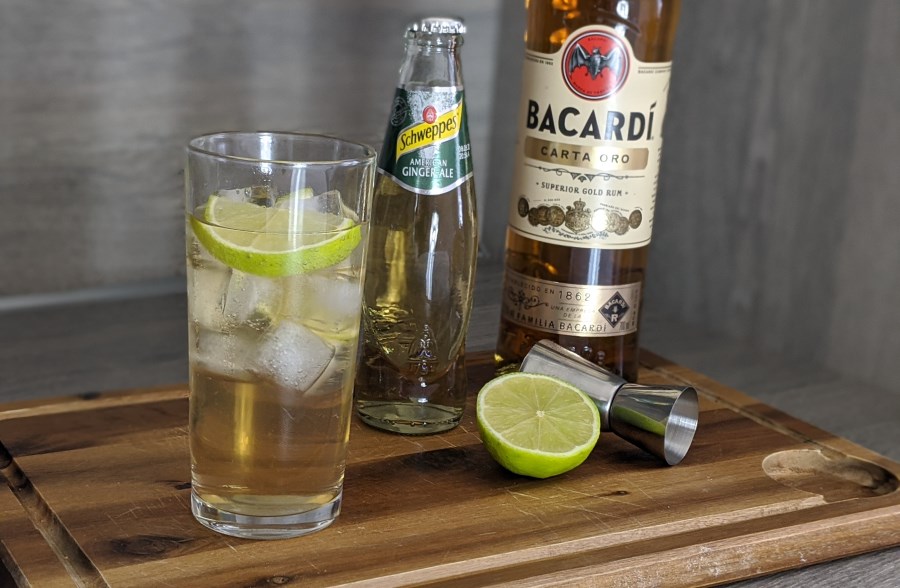 One of the most popular ginger ale-based cocktails you can order is the appropriately named Dark & Stormy, which is a drink that comes with two tones – Dark on top and light at the bottom, hence the name. Rum is the most common ingredient added to ginger ale because the smokiness of the rum combines so well with the zippy and punchy taste of the ale. Dark & Stormy is a drink that requires simple syrup apart from the two main ingredients, but you can also create a version that omits the syrup. 
Pros
Rum has a smoky flavor profile, which is excellent with ginger ale
Different brands of rum come with various flavors, allowing you to experiment with the ale's flavors
Cons
Long-term effects of rum consumption include liver damage and high blood pressure 
2. Gin 
Combining gin and ginger ale together actually works, despite both ingredients being too simple and easy to purchase. This cocktail is perfect if you have unexpected visitors who want to come over to your home to hang out. And when making this cocktail, why not add in a twist of lime to further enhance the gin's fruity taste? When you mix gin and ginger together, it results in an amazingly flavorful drink. 
Pros
Easy to make – Only requires two ingredients if you skip the lime
Adding loads of ice makes this the perfect summer drink 
Zippy and refreshing 
Cons
Might be too simple for experienced bartenders or cocktail makers
3. Whiskey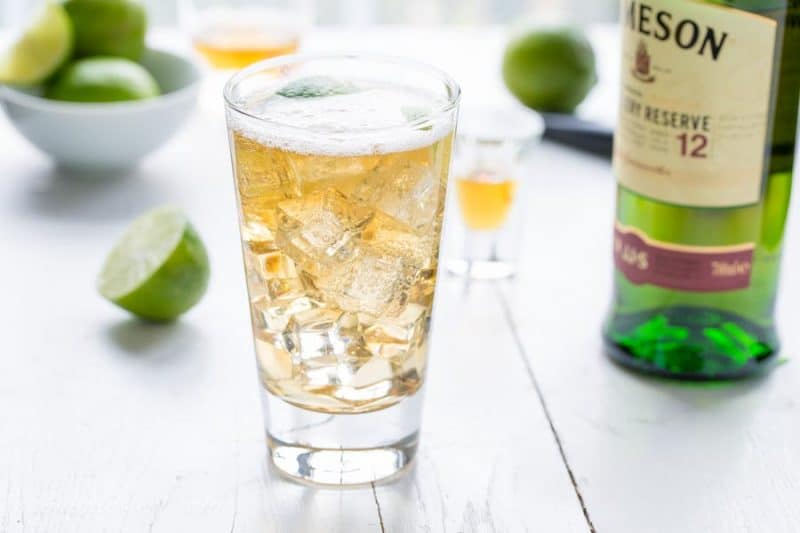 For those who don't know, whiskey and ginger ale is actually a classic combination. Whiskey had that spiciness, and so does ginger ale – And when combined together, it results in a summer drink that's sure to pack a punch. The spiciness of the liquor combines nicely with the ginger ale's fizzy and bubbly sensation. The end result of combining the two makes for a great beverage that's a hit in summer parties. 
Pros
Has lots of flavor
A great drink when you're looking for something with a bit of kick 
Because whiskey has so many types, combining each flavor with ginger ale results in a new fun drink 
Cons
Too much whiskey can result in heart disease and liver damage 
4. Bourbon 
Another "spicy" liquor that goes well with ginger ale. Bourbon has a nice warming effect on the body, and mixing it together with the punchiness of ginger ale results in a beverage that's sure to wake you up, no matter if drunk in the afternoon or late at night. Just like the other drinks on this list, you can add in a lime or lemon wedge as a way to add even more tartness to the combination. 
Pros
Caramelly notes of the bourbon go nicely with the ginger ale
A wonderful afternoon drink, thanks to the tartness of the lime/lemon wedge 
Cons 
Long-term effects of bourbon consumption include being susceptible to certain cancers 
5. Vodka 
Vodka is a clear, flavorless liquor, so it's not surprising that it goes well with ginger ale, as well as other kinds of non-alcoholic drinks. This combination is perfect if you still want to taste the punchiness of the ginger ale but with a stronger kick afterward from the vodka. It's proof that the tastiest drinks can come from even just two simple ingredients. 
Pros
The lack of flavor for vodka ensures that the taste of the ginger ale won't be affected as much 
Cons
Inexperienced bartenders can add too much vodka because they think it has flavor
Frequently Asked Questions About the Best Alcohol for Ginger Ale 
Is Ginger Ale More Popular Than Ginger Beer?
Ginger beer has often been described as ginger ale's spicier cousin, as it has a bigger kick with a more robust flavor. Because of its stronger flavor profile, ginger beer is more popular with bartenders who want to make cocktails from the beverage – But that doesn't necessarily mean that there are no cocktail recipes for ginger ale, as proven in this discussion. It's just that people prefer drinking ginger ale without any alcohol mixed in, compared to ginger beer, which anyone can drink straight from the can, or with some accompanying booze. 
Is It True That Ginger Ale Helps with Stomach Problems?
Ginger is a type of root that can cure nausea and vomiting, as well as menstrual cramps. But not ginger ale – As plenty of today's ginger ale actually comes from carbonated soda with artificial ginger flavoring in it, and not from fresh ginger. This is very surprising. And what makes this worse is that ginger ale also contains loads of sugar in it, which can make the cramping worse. 
Summarizing the Best Alcohol for Ginger Ale
According to the people we consulted for this discussion, they all agreed that rum is the best liquor to pair up with a glass of cool ginger ale. There's just something about combining ginger ale and rum together that results in a drink that's not just refreshing but also packs a strong punch. As mentioned, it doesn't matter whether it's got an additional third ingredient (like a lemon/lime wedge or simple syrup) or not; the mixture of rum and ginger ale together is just fantastic.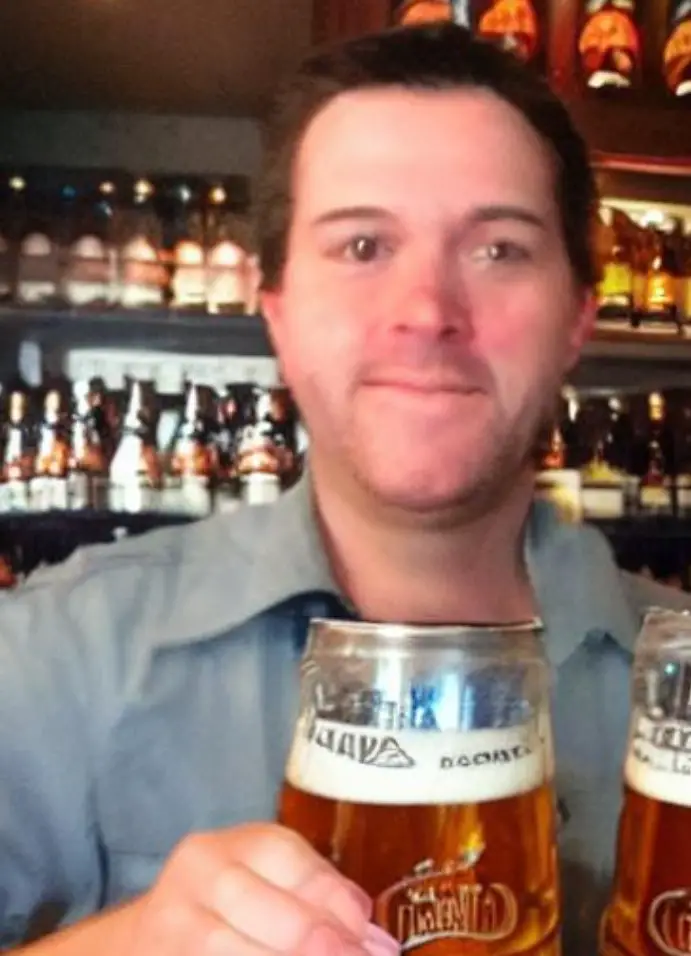 I am a passionate beer connoisseur with a deep appreciation for the art and science of brewing. With years of experience tasting and evaluating various beers, I love to share my opinions and insights with others and I am always eager to engage in lively discussions about my favorite beverage.