Did you know Austria does not only have The Alps, picturesque castles, stunning architecture, classical music, and mouth-watering cuisines, but it is a place with the most lively nightlife and drinking culture too?
Like other European nations, people in Austria love to drink at restaurants and bars, so check out the list of ten top-rated Austrian beers to celebrate every moment with friends and family. 
1. Ottakringer
Austria's most consumed beer, Ottakringer Helles, is a gold-colored Helles beer with a dense foamy head, which immediately dissipates, leaving a random lacing. It is a refreshing drink with a citrusy, grainy, and floral aroma, with a 5.2% alcohol by volume. The taste follows the smell but with a subtle hint of earthiness and bready sweetness. With mild carbonation, the best ingredient of Ottakringer is grainy barley malts, making it a perfect thirst quencher to beat the heat. Overall, it is a decent Helles alcohol with a blend of a crispy and bitter finish. Also, you can experience this easy-to-drink, light-bodied beer at any event with your friends. 
2. Gösser
Gosser is an excellent European Lager brewed by Brauerei Goss in Austria. It creates a decent size of foamy white head with moderate lacing. The beer has all the right ingredients one can expect in a standard Lager with an aroma of mild grains and hoppy notes. However, the taste has more flavors than its smell, such as honey and wheat with a blend of earthy and grassy hops. With a medium body and moderate level of carbonation, Gosser is a decent Euro Lager with no sharp bitterness on the palate. You can add it to your wishlist. 
3. Schloss Eggenberg Hopfenkönig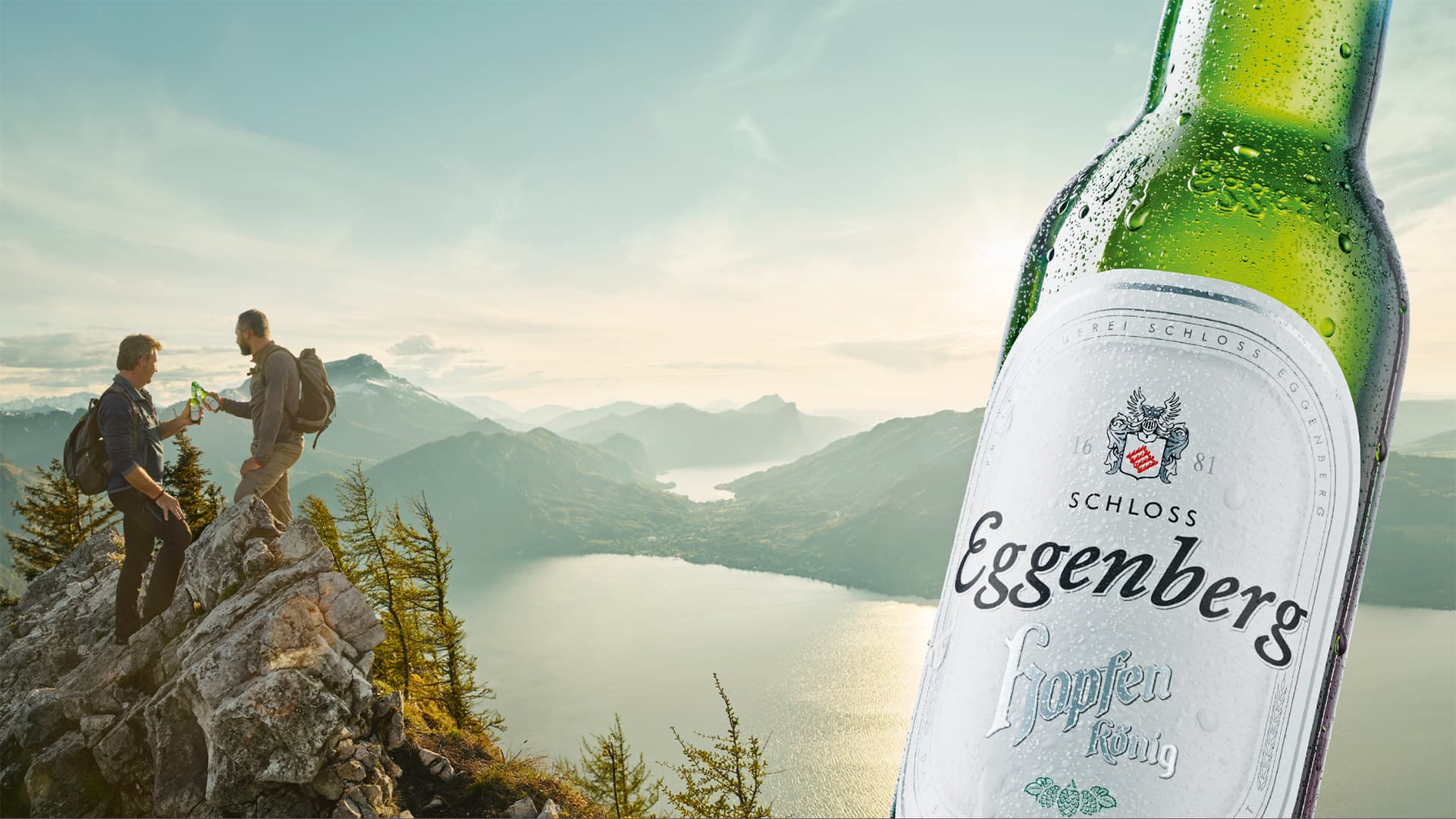 An Austrian Pilsner, Schloss Eggenberg Hopfenkonig, brewed by Brauerie Schloss Eggenberg, is a light-bodied beer with 5.1% ABV and a fine foamy head of white color with adequate retention. With its surprisingly different characteristics, this brew has aromas of bread, melon, honey, grass, and earthiness. The flavors are the perfect blend of a sharp bitterness and slight sweetness. This Pilsner is of reasonable price with a smooth mouthfeel. Also, it has subtle refreshing floral notes with a bitter finish. You can find it anywhere, but the Austrian variant with traditional authentic ingredients made Hopfenkonig the best version.
4. Stiegl Pils
Stiegl is a craft beer of Pilsner style brewed in Austria with an ABV of 4.9%. It pours a hazy golden color into a Pilsner glass with a three-finger white head with dense foam. The white head lasts around for 4-5 minutes. A blend of malty sweetness and hoppy bitterness, Stiegl Pils has aromas of malts with a hint of hops. The taste is exactly like the smell. Furthermore, light in the body, but the carbonation is good enough to make it a delicious drink to try on a hot day. 
5. Zipfer Urtyp
Zipfer Urtyp is Helles beer with a 5.4% alcohol content prepared by Brauerei Zipf. Its clear pale golden color enhances the appearance of the drink. When poured into a glass, a frothy white head appears, but it dissipates within a blink of an eye. This pleasantly refreshing beer has a medium body with soft carbonation. 
The aroma has bread crust, malt, and honey. While the Zipfer's taste offers a unique flavor of malty sweetness with a touch of hoppy bitterness, making this Helles a well-balanced alcoholic drink to enjoy anywhere or with any typical Austrian food.
6. Hallstatt Das Bier
A beer with 4.5% ABV, Hallstatt Das is a Kellerbier brewed by Hofbräu Kaltenhausen in Austria. Its appearance is classy, with a hazy golden color and a white head that disappears within a minute or two. With a blend of generic hops and grainy malts, the aroma of Hallstatt is pleasantly inviting. The taste is as same as the aroma, with more sweetness than bitterness. This Austrian Zwickelbier has a medium to light body with good carbonation and a smooth finish with a subtle touch of hoppy bitterness.
7. Edelweiss
Launched by Zipfer in Austria, Edelweiss is a Weissbier with 5.3% alcohol by volume. The appearance is pale yellowish golden with a rich cap that disappears shortly. Edelweiss is an easy-to-drink beer with an aroma of fruits, wheat, banana, and pear. However, the taste has notes of grain, yeast, malt, citrus, and banana. To sum it up, it is a medium-bodied beer with a moderate level of carbonation. 
8. Hirter Privat Pils
Whenever you travel to Austria, try Hirter Privat Pils, a German-style Pilsner beer with attractive packaging and a thick off-white head with fine lacing when poured into a glass. It has a see-through light yellow color with 5.2% alcohol by volume. The scent has Pilsner malt, grassy hops, and grains with a touch of lemon. However, the flavor profile is impressive because of biscuit malt, adjunct sweet malt, and notes of lemon and hops. Consider it a flavorsome Pilsner that is perfect for every season.
9. Murauer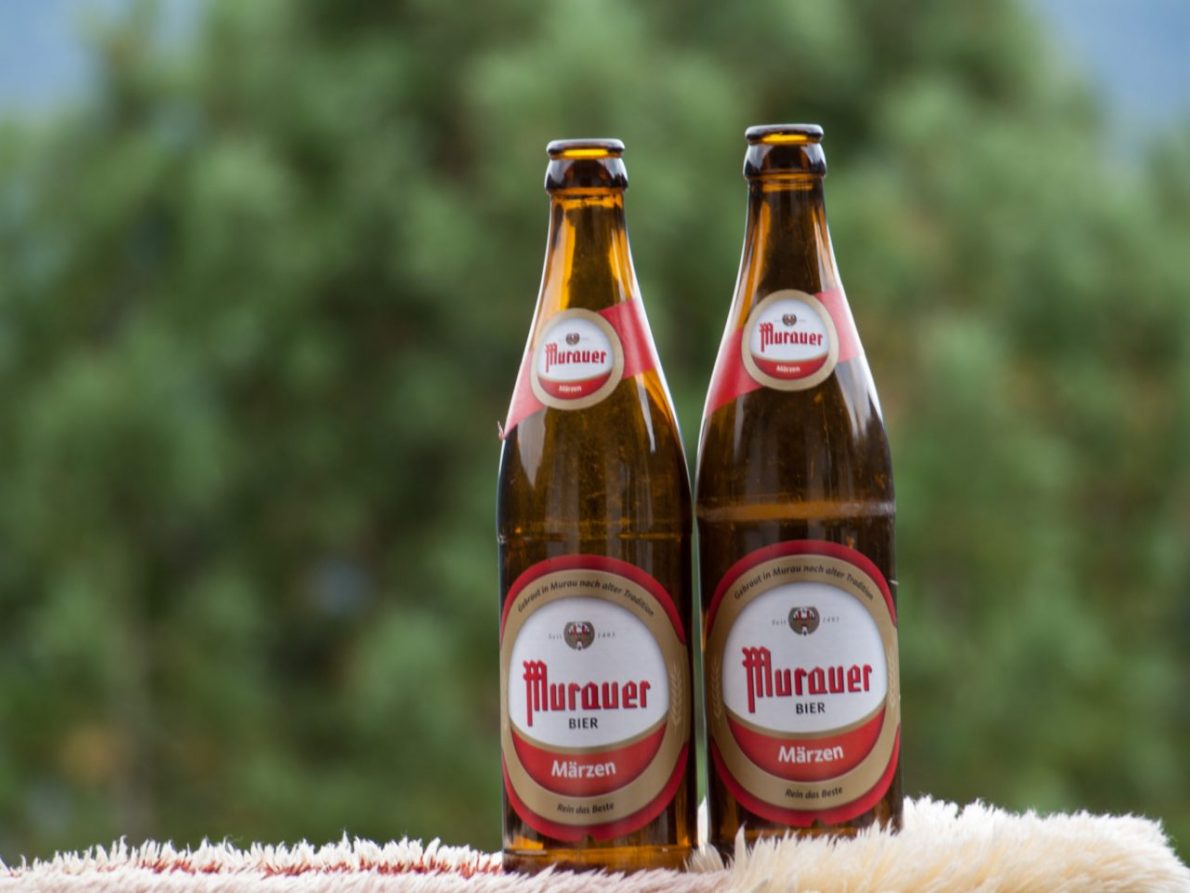 In Austria, Marzen is the most consumed beer. If you search for quality Marzen in the country, you will get plenty of beer brands there that brew such types of alcohol. Murauer is a popular one with a 5.2% alcohol content. It pours a clear pale golden color with a white cap that retains only a few seconds. The aroma of malts and barley will ignite your tastebuds. Plus, the taste is similar to the scent. With great drinkability, Murauer is a medium-bodied beer with good carbonation. It gives a smooth mouthfeel with a bit dry aftertaste.
10. Egger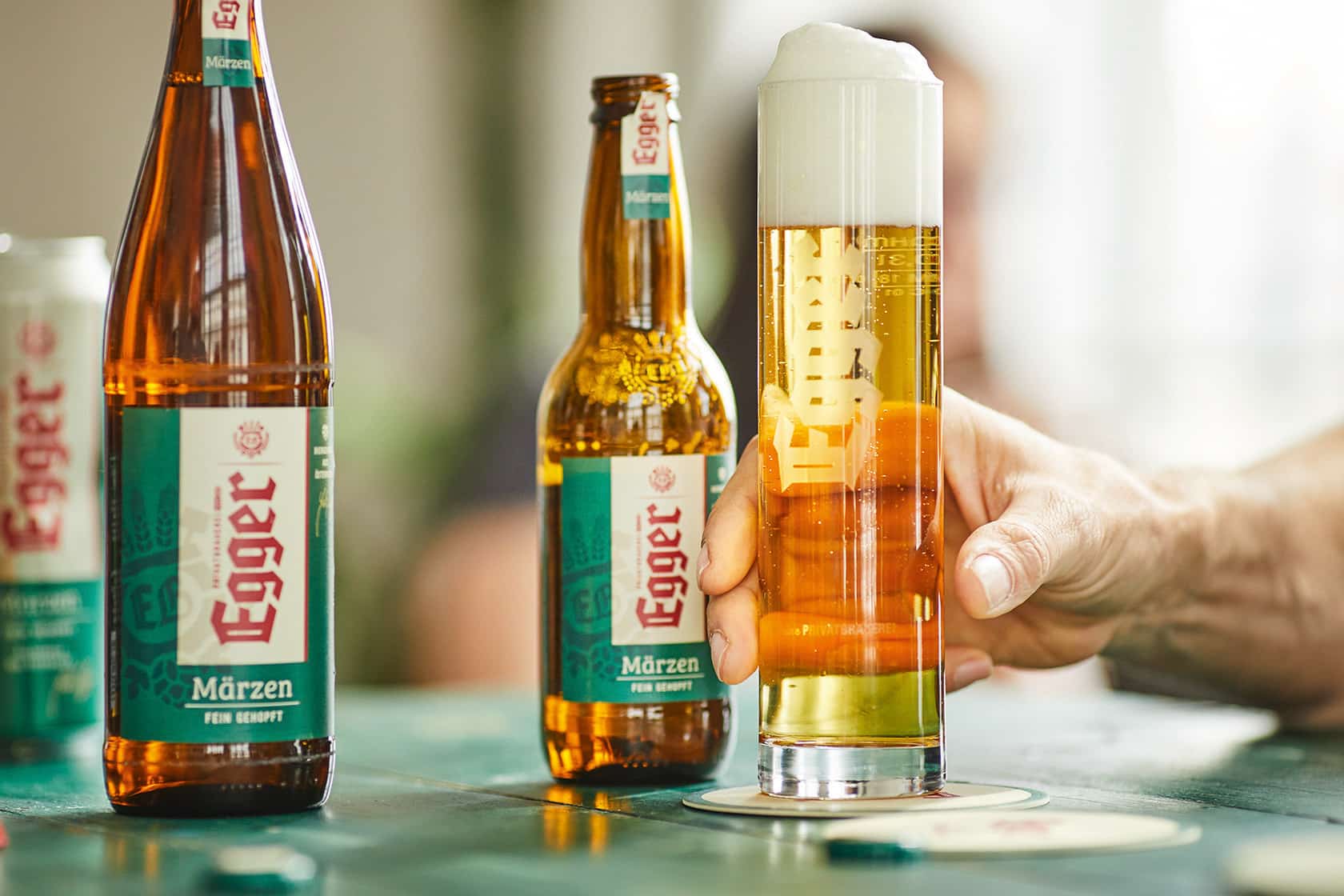 A type of Marzen, Egger is a product of Privatbrauerei Fritz Egger GmbH & Co., with 5.2% alcohol by volume. It has a light golden color with a good size white head that lasts only a few seconds. With an aroma of some hop character and clean malt, Egger's taste is grainy and malty with a subtle touch of hops. This Austrian Marzen has a light body with a moderate level of carbonation. Also, the mouthfeel is crisp, and the finish is more bitter than the usual beer.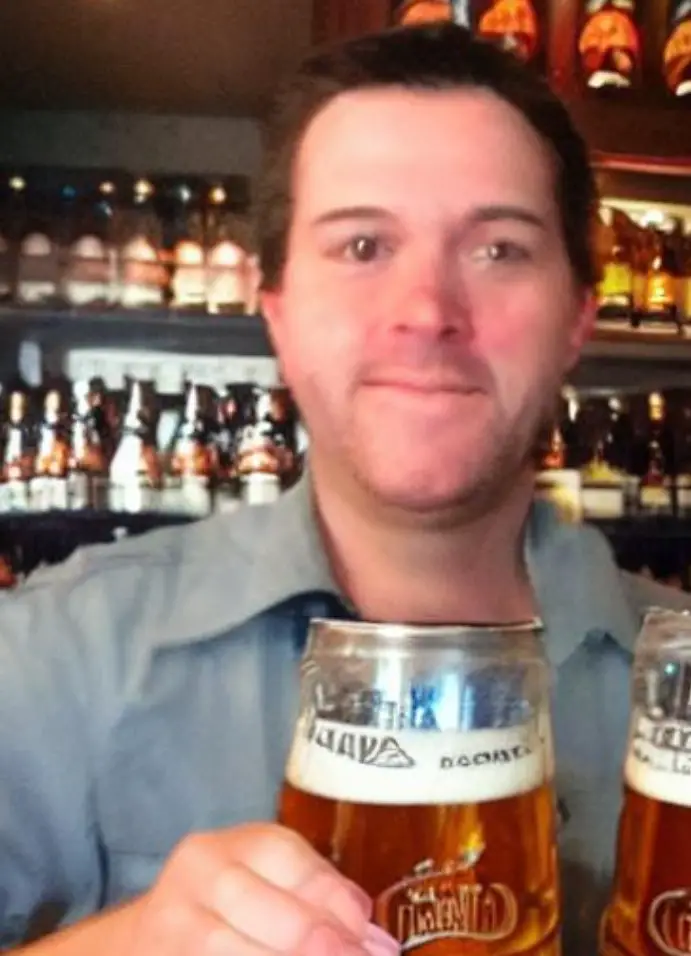 I am a passionate beer connoisseur with a deep appreciation for the art and science of brewing. With years of experience tasting and evaluating various beers, I love to share my opinions and insights with others and I am always eager to engage in lively discussions about my favorite beverage.