The following is a short guide regarding the Bahamas' drinking age. The Bahamas is an island located in the Caribbean and is pretty much known for its party culture and is a very popular summer tourist destination. If you're planning to visit the Bahamas and are looking forward to drinking your heart out, then this guide is for you.
The drinking culture in the Bahamas is very exciting, and it's known for being a party destination for a reason. The questions in this topic will discuss the legal drinking age in the Bahamas, if there are any restrictions, or if parents allow their children to drink alcohol with an accompanying elder. That being said, here we go:
What is the Legal Drinking Age in the Bahamas?
In the Bahamas, the age for alcohol consumption is 18 years old. Despite it being technically a part of North America, the Bahamas' legal drinking age is pretty low in comparison to other places in the same area, and this includes the United States. Once you turn 18 in the Bahamas, you must become a fully responsible adult – This means you can serve in the military and vote in the elections. 
Bahamian culture also has plenty of coming-of-age rituals, and a lot of them involve drinking alcohol as part of the ceremony. One more reason why the Bahamas has such a low drinking age is because of its reputation as a tourist destination. People would come to the Bahamas to relax, drink, and have fun. 
What is the Legal Drinking Age in the Bahamas for Tourists and Foreigners? 
For tourists and foreigners visiting the Bahamas, the drinking age is the same – You have to be at least 18 years old and above to drink or buy alcohol. One of the biggest industries in the Bahamas is tourism, and oftentimes, foreign visitors would come to the island for a quick relaxing getaway. Obviously, some of these tourists would want to check out the party scene as well or simply have a nice alcoholic drink by the pool. 
Do you Need an ID to Drink in the Bahamas?
If you are a visitor, you would need to carry a passport with you at all times while in the Bahamas. But if you're planning to visit the bars and have a drink in this tropical country, you must carry two more things: A driver's license, a valid ID, or just about any legal document that proves your identity and real age. 
Legal Drinking Age in the Bahamas with Parents
You must be 18 years old and above to be able to consume or purchase alcohol in the Bahamas, even if you have your parents with you or not. There's a reason why teenagers cannot drink alcohol at their age. Not only are they too young to handle alcohol properly, but the long-term effects of alcohol consumption can affect their cognition and memories as they become older. There's also the risk of liver damage.
Legal Drinking Age in the Bahamas by Region 
The Bahamas is comprised of several islands, including Bimini, Andros Island, and its capital, Nassau. However, all of them strictly obey the official drinking age of 18 years old. This means that no matter which island you land on in the country if you are below 18, you are not legally allowed to consume, possess, or purchase alcohol. 
Can Minors Drink in the Bahamas with Their Parents?
The legal age for consuming alcohol in the Bahamas is 18. There have been instances in which teenagers were able to legally purchase alcohol with (or without) a guardian or parent accompanying them, but it is still not recommended to do so. Nevertheless, there are plenty of non-alcoholic drinks that minors can enjoy when visiting the island. 
The only time when a minor in the Bahamas is allowed to consume alcohol is during a religious ceremony or a cultural tradition – But these incidents are very rare. 
Consequences of Breaking the Drinking Age Law in the Bahamas
If you are below 18 years old and were found in possession or consuming alcohol, then you are required to pay a hefty fine. The penalties for breaking drinking laws in the Bahamas include paying a whopping $500, and depending on the gravity of the situation, you could also face imprisonment of up to two years. 
A Brief Summary of the Bahamas Drinking Age
Hopefully, this discussion was able to answer all of your queries regarding this issue. To sum things up, you have to be at least 18 years old to either drink, own, or purchase alcohol in all islands of the Bahamas. But even if you are way past that age and can drink now, you still need to do things in moderation. The Bahamas is a great place to go on vacation, whether with friends, family members, or by yourself – As long as you do so responsibly and follow the right Bahamas drinking age.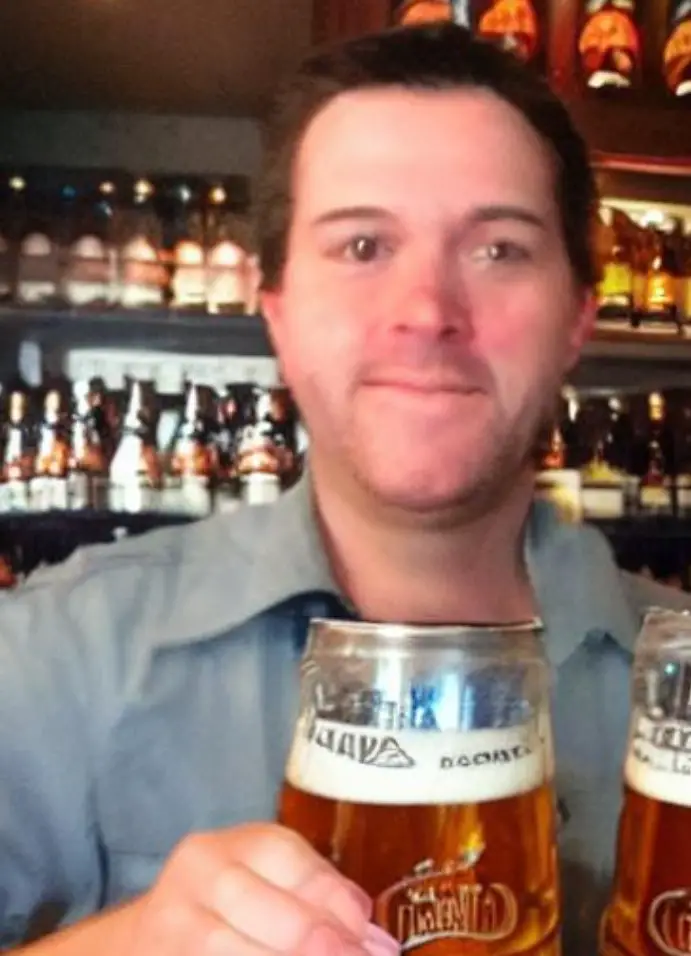 I am a passionate beer connoisseur with a deep appreciation for the art and science of brewing. With years of experience tasting and evaluating various beers, I love to share my opinions and insights with others and I am always eager to engage in lively discussions about my favorite beverage.