Have you ever been in an awkward situation wherein you were forced to accept an offer since you didn't have any choice? Are you a beer lover but hate that sort of disgusting yet refreshing flavor in every sip? Well, look no more; we've compiled 10 of the best beers which do not only quench your thirst but definitely complement that picky palate of yours.
It is worth noting that most of the beers on this list belong to the specialty beer category, which means they are not the classic ones that can make a first-timer frown. They are rather a mix and match of ingredients that still hold up their beer names, just with a twist. 
From one connoisseur to another, here are the ten sweetest beers of them all.
1. Fluffy Pumpkin by Odyssey Beerwerks
This creation definitely goes out to pumpkin lovers out there. As soon as you open it and pour it into your glass, you'll definitely smell the sweet hint of the fruit. You've got to be careful, though, this brew is not shy of alcohol content. It's one of those that looks sweet up front but will definitely blow you like a death blade coming from a hired assassin. With a flavor that emphasizes vanilla and pumpkin pie, this is easily a girl's drink, but thanks to its alcohol content, men are definitely going to love it.
2. Abita Strawberry Lager
Abita is infamous for crafting various kinds of beverages, from the most popular Budweiser down to the least popular ones, which in this case, are the sweet brew. Made from a combination of wheat malts, vanguard hops, and pilsner, this unusual brew adds real strawberry juice from Louisiana to give that sweet yet subtle aroma of strawberries at every sip.
3. Abita Purple Haze
Taking on the 9th spot of this list is another creation from Abita. If you want beer and want to look classy while drinking it, here's the best pick for you. The color of this brew itself is already deceiving, let alone the taste. It is a beer, but it's not your ordinary one, as it is both refreshing and light. It combines real raspberries, elevating the flavor to a whole new level.
4. Honey Brown Lager by Genesee Brewing Co. / Dundee Brewing Co
This beer definitely lives up to its name. Some would say it gets sweeter as you drink, while others claim this is probably the best beer in the world. If you're in the market for a sweet and refreshing taste of beer, give this one a shot. This golden liquid combines both the boldness of the beer world and the sweetness of honey in one blow. Just think of it as the favorite drink of that horror version of Winnie the Pooh.
5. St. Louis Framboise by Brouwerij Van Honsebrouck N.V.
Unlike all of the beers in this list, this one is not living up to the hype by the name it uses but by the color itself. It is not your ordinary brew, it's never golden by any means, but it is bold enough to say I'm not your bitter pick! This raspberry-colored beer combines the sweetness of berries but the tangy taste of lemon and citrus that comes at every gulp. Some would even say this is a kid's drink with a bit of kick to it.
6. Blue Moon Mango Wheat
This popular brew by Blue Moon Brewing Company goes out to all mango lovers out there. Mango is easily one of the most versatile fruits there is. It can be used for desserts, salads, mains, and even in beer. Famous for its fruity mango taste despite it being categorized as a wheat beer, one can easily recommend this even to someone who hates beer. It is sweet, refreshing, and still retains that kick you'd get from an actual one!
7. Banana Bread Beer by Eagle Brewery
Following mango-flavored beer is another brew that's based on a popular fruit. Although the name's presented as banana bread, most experts don't really account for a slight hint of banana bread in this thing. For them, it is banana per se and not the bread! Regardless, who does not like bananas? If you're someone who loves the milkshake version and would like to explore beer from the beverage shelf, definitely give this one a go.
8. For Pete's Sake! By DuClaw Brewing Company
This is definitely the most interesting entry on this list. It is relatively popular thanks to its base, or rather, the hints it brings you after each sip. It is robust, probably beery in its strictest sense, yet it combines peanut butter and accents of chocolate flavor in every bottle. Beer enthusiasts love this one, but non-beer drinkers will most likely love it as well. Don't get fooled by how it looks, as it doesn't look like beer, but it definitely is. It is like enjoying Reese's chocolate, only liquified and with extra alcohol this time.
9. Brown Shugga' by Lagunitas Brewing Company
Sugar itself is a name associated with sweetness. This is what this beer represents. Its color, flavor profile, and everything about it is all about being sweet and bold at the same time. Don't get the wrong idea, though; it is categorized as a strong ale, so the alcohol level is by far the highest in this list. It is one of those drinks that will fool you with its sweet notes but will easily knock you down the moment you start being carefree! Nevertheless, this is easily a favorable choice for non-beer drinkers.
10. Chocolate Stout by Chocolate Stout
This last entry on our list is worthy of its spot. Talk about being deceitful yet sweet at the same time, sounds like a relationship, isn't it? This brew is enjoyed by both beer lovers and chocolate fanatics all over the world. It is the best the two worlds can offer. And who doesn't like chocolates? A person with an allergy, perhaps? Take away that allergy and they probably would choose to go with the rest of the people addicted to it.
Closing Notes
We've done our research and made sure the list does not hurt any non-beer drinker who likes to start being part of the crowd. As we previously mentioned, it is only a matter of time before you're put in a rather hopeless situation wherein you have to blend in with the crowd and just agree since that is the only option you have. This article might just be the answer you need.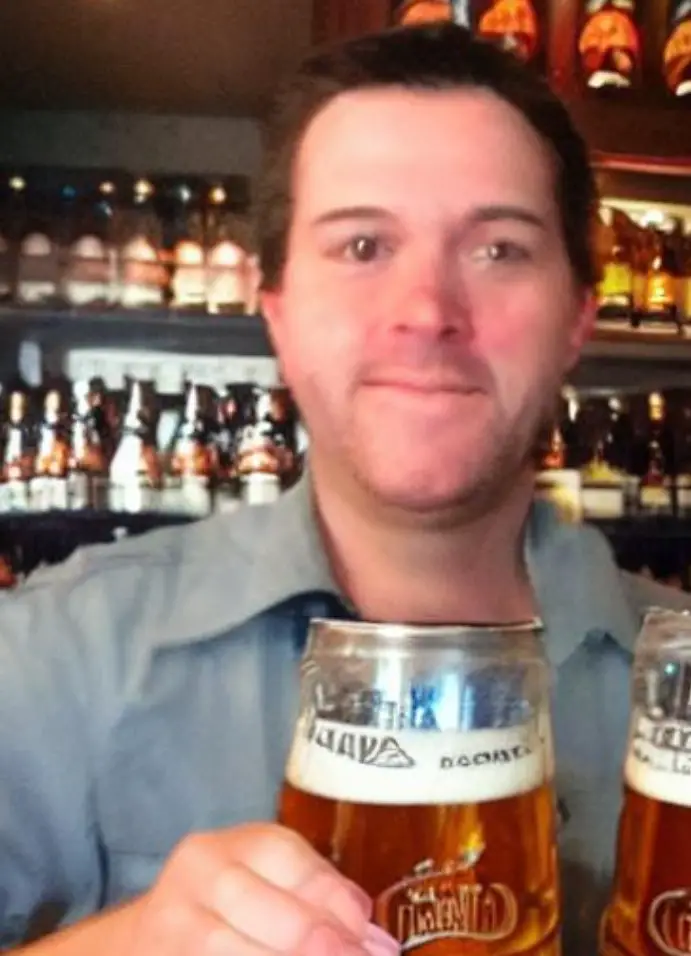 I am a passionate beer connoisseur with a deep appreciation for the art and science of brewing. With years of experience tasting and evaluating various beers, I love to share my opinions and insights with others and I am always eager to engage in lively discussions about my favorite beverage.