Are you craving that delicious taste of beer but want to watch your weight at the same time? Then worry not – This list has got you covered with the best beers to drink if you're trying to lose some weight. As expected, all of the beers on this list have low-calorie content and won't cause your waistline to expand a bit (or a lot). There are also some beers here that are sugar-free and have fewer carbs if those are your worries. 
To create this list, we sought the help of dieticians, weight loss experts, nutritionists, doctors, brewers, people who worked in brewers, beer experts, and anybody who wants to consume some refreshing liquor without sacrificing their diets or weight loss goals. We know that it's so hard to go on a diet, and the temptation to chow down on decadent food or beverages is just too tempting. So if you're all set to find out which calorie-free beers are on the list, then keep reading. 
What Types of Beers are Better for Weight Loss?
1. Better Beer
It's literally in the name – This beer is indeed better for you and your waistline. Surging in popularity since it was first launched, this Aussie product is refreshing, crisp, and hits all of the right notes. And the best part is that there are only 87 calories! It's a definite thirst quencher that you can chug down after spending a day at the beach with friends or by yourself. Its ingredients include the usual roster of hops, yeast, malt, and barley. 
2. Bud Light 
Believe it or not, this classic beer brand contains less sugar compared to the other brands on the list. It's a flavorful drink that doesn't compromise the flavor for the lack of sugars added, therefore making it excellent for people who are watching their weight. It's so delicious; even craft beer fans enjoy the taste of it and have added it to their roster. For those who want to take that post-chugging beer weight off their stomachs, then this is for you. 
3. Kona Kona Light Blonde Ale
If you're looking for a beer with lots of flavors but with fewer carbohydrates, then this product is your best bet. Those who want a taste of the Hawaiian sunshine or imagine a day near a beach in Maui or a Luau party should purchase this beer, as it is low in calories, carbs, as well as alcohol content. One might think that this will result in a flat-tasting beer, but it's actually quite the opposite – The product is a smooth, bright, and light beer on the stomach, with hints of the usual beer ingredients as the flavor, plus a touch of real fresh mango juice. 
4. Burleigh Brewing Bighead
Another low-calorie beer, this Aussie favorite, contains absolutely zero carbohydrates as well – But still packed with loads of flavor and deliciousness. It's a surefire win for those who want to have a can of beer without all of the guilt that comes afterward. All of the ingredients made in this product are natural as well, and have a clean and crisp taste that you'll surely love. It's a beer that has been brewed in the traditional sense but with a modern twist. 
What Beers to Avoid for Weight Loss?  
1. Samuel Adams Boston Lager
This is the number one beer to avoid when on a diet due to its 180-calorie content. In fact, this company has plenty of tasty beers that are high in calories, including the decadent Chocolate Bock. For the Boston Lager, it's not really surprising that it's the number one contender in this list as it contains hints of chocolate as well, along with vanilla and honey. It's a beer that's on the creamier and sweeter side, almost like a dessert beer – Not to mention the smell of the product is amazing as well. 
2. Guinness Extra Stout
Our friend Guinness definitely belongs on this list, as it is known for being a super-indulgent beer packed with flavor as well as calories – 176 in total. This is a traditional stout beer filled with notes of chocolate, coffee, as well as malt, barley, yeast, and hops. The overall sensation of the beer is completely balanced and medium, with a roasted flavor. Meanwhile, a sip of the drink lets you notice its full body, as well as the low amount of carbonation – But this isn't enough to consider it a good beer for anyone dieting. 
FAQs About the Best Beers for Weight Loss 
Is Beer Healthier Than Most Alcohols?
Nearly every alcohol is made from the same compounds, so consuming beer and alcohol – Especially on a regular basis – Will pose the same kind of risks to your own well-being. But between the two, hard liquor, including vodka, tequila, whiskey, gin, etc., has a higher amount of alcohol. When you're watching your weight or have health issues, be sure to check the amount of alcohol that a product has before drinking or buying.
Can I Drink Beer and Still Lose Weight?
Beer has been incorporated into so many cultures as a way to relax or get together with friends. Even though it doesn't fill you up, it does contain plenty of empty calories. The reason for this is that beer has no nutrients and comes in liquid form, which means you consume those calories really fast. There are also studies that confirm that alcohol slows down the burning of fat, which is essential if you want to lose weight and become slimmer. 
Rounding up the Best Beers for Weight Loss 
 According to our list, the best beer choice for those who want to lose weight is Better Beer, aka beer no. 1. The people behind this particular brand ensure that everyone who drinks their product will be able to enjoy its fresh and delightful flavors, but without the guilt – And that's always a good thing to hear. Be sure to grab one when you want to shed those additional calories and enjoy the taste of alcohol at the same time.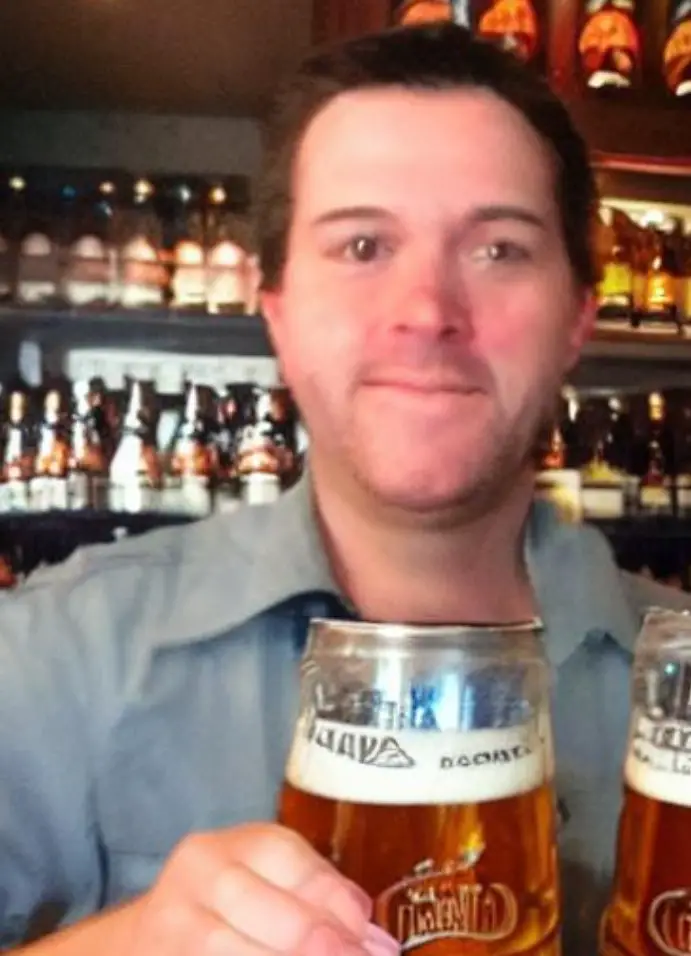 I am a passionate beer connoisseur with a deep appreciation for the art and science of brewing. With years of experience tasting and evaluating various beers, I love to share my opinions and insights with others and I am always eager to engage in lively discussions about my favorite beverage.