Costa Rican culture without crafting and drinking beer gives a sense of incompleteness. It has been an integral part of the region since the 20th century. Nowadays, the country enjoys a thriving beer industry with hundreds of local and international breweries. Imperial has been delighting Costa Ricans with its best-selling flavors for over 95 years, but they also love imported beverages, such as Budweiser and Heineken.
Beer is becoming more popular in Costa Rica than other beverages. You can see several microbreweries/brewpubs offering quality flavors at affordable prices. People consume beer at social gatherings, casual meetings, and festive events. 
Sounds interesting? Check out these top ten Costa Rican beers to make your special event more enjoyable.
1. Imperial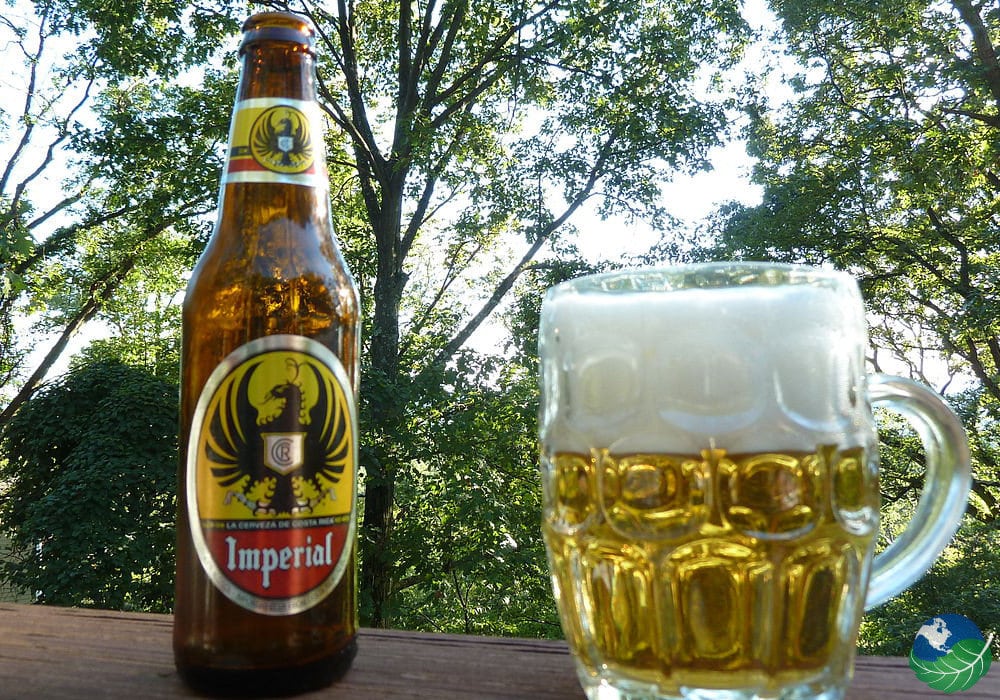 Cerveceria Costa Rica is an unofficial king in the beer industry in Costa Rica with its wide selection of flavorsome beverages that can easily be available nationwide at reasonable prices. 
The most consumed variant of the brewery is Imperial, an American Adjunct-style Lager with an alcohol content of 4.5%. Its transparent golden hue gives a nice appearance to the drink when poured into a Lager glass. No actual head forms, but random white bubbles with spotty lacing enhance its look. 
Imperial is a standard Lager brewed with malted barley, water, corn, and hops, with a hint of yeast. It is the best choice in Costa Rica to enjoy at the pool or the beach. Also, this Adjunct Lager pairs well with Gallo, Chifrijo, and Pinto.
2. Bavaria Gold
Another famous variant by Cerveceria Costa Rica with a typical ABV of 5.1%, Bavaria Gold, a German Pilsner with a translucent golden color and dense bubbly white head, is a classic beer in Costa Rica with a significant fan following.
The malty aroma with a grainy touch and apple/fruity notes makes this national beer more tempting. Also, the flavors further enhance with a delightful blend of grainy malt and earthy hops. 
Bavaria Gold, a full-bodied beer with high carbonation, gives a smooth mouthfeel, making it a standard option for Costa Ricans.
3. Pilsen
Pilsen, a Czech Pilsner-style classic beverage brewed by the mighty Cerveceria Costa Rica, contains 5.1% alcohol by volume. Pilsen pours a pale yellow color with a three-finger creamy white head, adding beauty to the presentation.
The nose and taste are clones because both exhibit malts, yeast, lemon, biscuit, and honey-like hints with a fusion of grassy and floral hops. Pilsen is one of the sweetest beers with a slight bitterness on the finish. It gives a medium-bodied feel with decent carbonation and a touch of crisp aftertaste that lingers.
4. Libertas Tropical Golden Ale
Costa Rica's Craft Brewing Co. is a well-known name in Costa Rica. Its beer, Libertas Tropical Golden Ale, is a blonde Ale that contains about 4.7% alcohol by volume.
The gold-colored drink forms a small white frothy head that adds attractiveness to its appearance. Libertas has a smell of toasted grain with a combo of herbaceous hops and a hint of yeast. The taste follows the aromatic profile with an addition of citrus fruit.
Libertas is a medium-bodied beer with lively carbonation and a sweet plus acidic finish, making it an ideal beer to deal with humid days in Costa Rica.
5. Rubia By La Selva
Rubia, a Belgian Pale Strong Ale with an ABV of 6.8%, is an easy-to-drink beverage by the renowned brewing company in Costa Rica. Its golden color with a well-retained white head enhances its appearance.
The nose is yeasty, malty, and hoppy with a mix of pear and banana notes, while the taste has flavors of grain, honey, and floral notes. It pairs well with traditional Costa Rican dishes, including salads, seafood, and grilled meat. Serve it chilled to taste the best flavors.
6. Treintaycinco
Did you know that Treintaycinco means thirty-five in Spanish? It refers to the alcohol content, which was 3.5% in the past. However, the ABV has increased to 4.5% for this golden-colored Lager.
Among the top choices for Costa Ricans, Treintaycinco serves as 'Cerveza de Trago Largo,' meaning a drink that you should sip slowly to get the best flavors. Its crisp and sweet taste comes from malted barley and water with a hint of hops to balance the flavor. Also, this summer sipper has a subtly sweet finish.
7. Rock Ice
Rock Ice Cerveza, a product by Cerveceria Costa Rica, is a widely consumed beverage in Costa Rica. The beer has an alcohol content of 4.6%. You can easily find it anywhere in the region at a convenient rate. The refreshing aroma and flavors brewed from the best-quality locally sourced ingredients make this Corona-like beer one of the excellent thirst quenchers on hot summer days on Costa Rican beaches.
8. Malacrianza
A Scottish Ale of its kind, Malacrianza is an exclusive beer in Costa Rica. It contains 6% alcohol by volume. Consider it the lightest beer with a malt base and lots of caramel, brown sugar, and smoky notes. With sweetness dominating the flavor profile, Malacrianza still offers a delicious taste with unique and well-balanced characters and a light, delightful finish. Believe it or not, it is the type of beer you would love to keep at your home all year round.
9. Ambar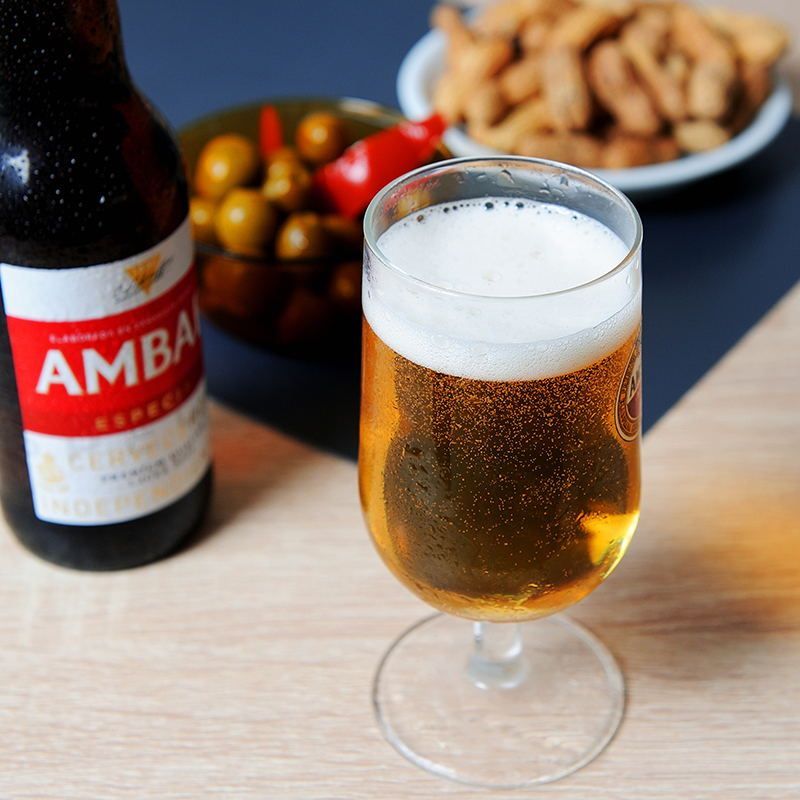 A Marzen-style Costa Rican beer by Cervecera del Centro, Ambar is a refreshing beer with a pleasant aroma of yeast, light toast, and bread. It has a 5.5% alcohol content. The taste is malty and bready with a mixture of fruit and honey. Overall, it is a beer that you would love to taste at any event.
10. Bohemia
Producing a range of unique flavors, Cerveceria Costa Rica, a leading beer brand in Costa Rica, introduced Bohemia in 1888. Since then, the brand didn't look back. 
Bohemia, an American Adjunct-style Lager beer, is famous for its unusual taste, inviting aroma, and smooth mouthfeel. It has around 4.3% alcohol content. The prominent ingredients used to prepare this crystal-clear straw-colored beer include malted barley, water, and rice with a nuance of grassy hops. Furthermore, the crisp flavor with a clean finish makes Bohemia a decent alcoholic drink in Costa Rica.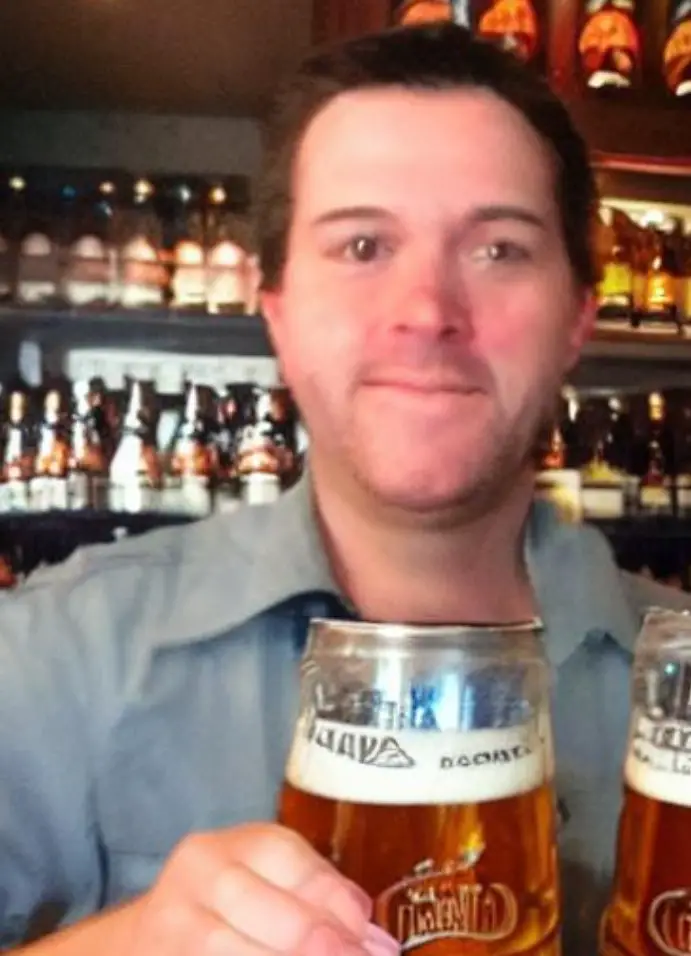 I am a passionate beer connoisseur with a deep appreciation for the art and science of brewing. With years of experience tasting and evaluating various beers, I love to share my opinions and insights with others and I am always eager to engage in lively discussions about my favorite beverage.