Which Bitter beer brand do you choose when you want to taste a perfectly-balanced English beer?
Nothing satisfies a genuine beer enthusiast more than a well-crafted Bitter beer with its full-bodied feel and pleasantly hoppy taste. Serve it alone or with a hearty meal, the perfect blend of malt sweetness and hops with a lingering bitter flavor will make your day. 
So, what are you waiting for? Grab a pint of your favorite flavor by picking one of these ten best Bitter beer brands that will leave you wanting more.
1. Fuller's ESB 
The World Champion beer, Fuller's ESB, is one of the best English Bitter beers produced in the United Kingdom. A crystal-clear amber beer looks impressive when poured into a glass. The light khaki head retains a few minutes, then leaves a spotty lacing behind.
It smells pleasant and tempting, with notes of fruitiness, bready malt, earthy hops, and toffee sweetness. The taste provides more flavors, including apricot, peach, date, pear, plum, floral notes, and hoppy bitterness. Fuller's ESB is a full-bodied beer with decent carbonation. It can be the perfect choice to enjoy special occasions.
2. Guinness Bitter Draft
Are you ready to experience the authentic taste of character and complexity? Try Guinness Bitter Draft!
The beer is copper with a creamy white head of foam. Its strength is 4.4% with modest carbonation. Guinness Bitter is an English Bitter beer with an attractive green label design. 
The blend of malt and hops makes it a special drink with a trace of caramel. It is a light-bodied beer with a soft, smooth mouthfeel and bitter finish. Guinness Bitter is the best option for those who like their beer with a little attitude.
3. Harvey's Sussex Best Bitter
The United Kingdom is the epitome of brewing the best Bitter beers. You can take the example of Harvey's Sussex Best Bitter. It contains 4% ABV with good carbonation. The orange-amber body, topped with a finger-tall creamy tan head, can attract beer lovers from a distance.
Its smell is malty and light, while the taste is fruity and biscuity with touches of caramel and black tea. Harvey's Sussex Best Bitter is a smooth drink with a lingering dry finish. It is a traditional Bitter beer in the United Kingdom with a pleasantly hoppy character.
4. Old Speckled Hen
Do you love your beer with a bitter punch? Try Old Speckled Hen!
It is an English Pale Ale introduced by Greene King/Morland Brewery. The beer contains 5% alcohol by volume. Its body is copper, topped with an attractive creamy off-white head with good retention. Also, the nitro cascade effect further sweetens its appearance. 
Malt and yeast flavors dominate the profile with hoppy bitterness. It is a tasty blend of malty sweetness and spicy, bitter hops. The beer finishes dry with a lingering taste. It offers a smooth feel with lively carbonation. Old Speckled Hen is a quaffable drink, and you can try it with your favorite dish. 
5. Rogue Dead Guy Ale
Reminiscent of German Maibock, Rogue Dead Guy Ale is a weirdly delightful beer, just like its name. The body is amber with a creamy, frothy head that quickly dissipates. Its appearance is cloudy.
The bready malt, biscuit, and floral smell is inviting, while the flavor profile offers toasted malt, sweet biscuit, and toffee with hints of earthy hops. Rogue Dead Guy Ale is a well-balanced drink with a medium body and average carbonation. The mouthfeel is creamy and bitter, perfect for beer connoisseurs.
6. Boddingtons Pub Ale
Boddingtons Pub Ale is an English Pale Ale produced by a top-notch brewing company in the United Kingdom. It has a strength of 4.7% alcohol content. The beer has a light amber body with a bone-white head of foam that leaves moderate lacing behind.
Its smell offers a malty and yeasty aroma with a trace of hops. The taste reflects the nose with notes of creamy sweetness. It gives a soft mouthfeel with a touch of hoppy bitterness. Boddingtons Pub Ale is a lively alcoholic beverage with a flavorsome taste, so try it on your next trip to the United Kingdom.
7. Redwood Curtain Special Bitter
California is a beer hub in the United States. It brews a wide range of flavorful alcoholic beverages. One of the beer brands is Redwood Curtain. It offers a Special English Bitter with a strength of 4.2% alcohol by volume. The beer pours a golden straw color with a lingering white head of foam that stays stable for a few minutes. 
Its enchanting aroma offers bready malt, lemon zest, and grassy hops, while the taste follows the nose with an excellent and smooth mouthfeel. Overall, it is an incredible drink you can serve on any occasion.
8. Butler's Bitter
Experience the boldness of Butler's Bitter Beer. It is a product of Niagara College Teaching Brewery. The beer contains 4.4% alcohol content. It is a bronze-colored beer with a finger-tall white head. Head retention is impressive with modest carbonation. 
The distinguished malt flavor with fruit esters and hoppy smell will increase your taste buds. It tastes like a quality English Ale. The feel of Butler's Bitter is soft and light. You can pair it with cheese and other traditional cuisine.
9. Third Monk Lyon Pride English Bitter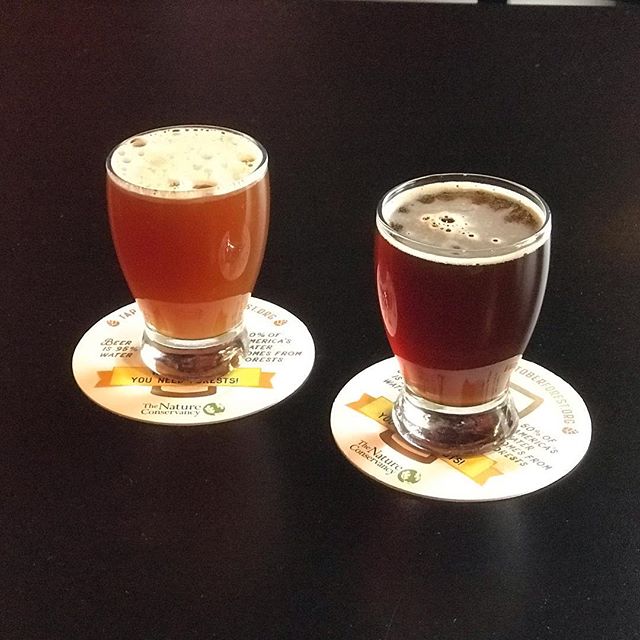 Sometimes, bitterness tastes better than sweetness. If you disagree, try Lyon Pride English Bitter Beer by Third Monk Brewery in the United States. The cloudy brownish-orange body with minimal head adds beauty to its appearance. It never leaves lacing behind.
The flavor and aroma suggest a nutty-malt taste with a touch of apricot. Lyon Pride offers a light to medium-bodied feel with decent carbonation. Additionally, the beer has won many international awards, making it a worth-trying drink to beat the heat in summer. 
10. Young's Bitter
One of the Extra Special Strong Bitter beers in the United Kingdom is Young's Bitter. It has a transparent copper body with a short-lived head that recedes immediately. 
Young's Bitter suggests a scent of bready malt, but the taste offers caramelized bread, woody cedar, and lemon zest. It is a crisp beer with above-average flavors.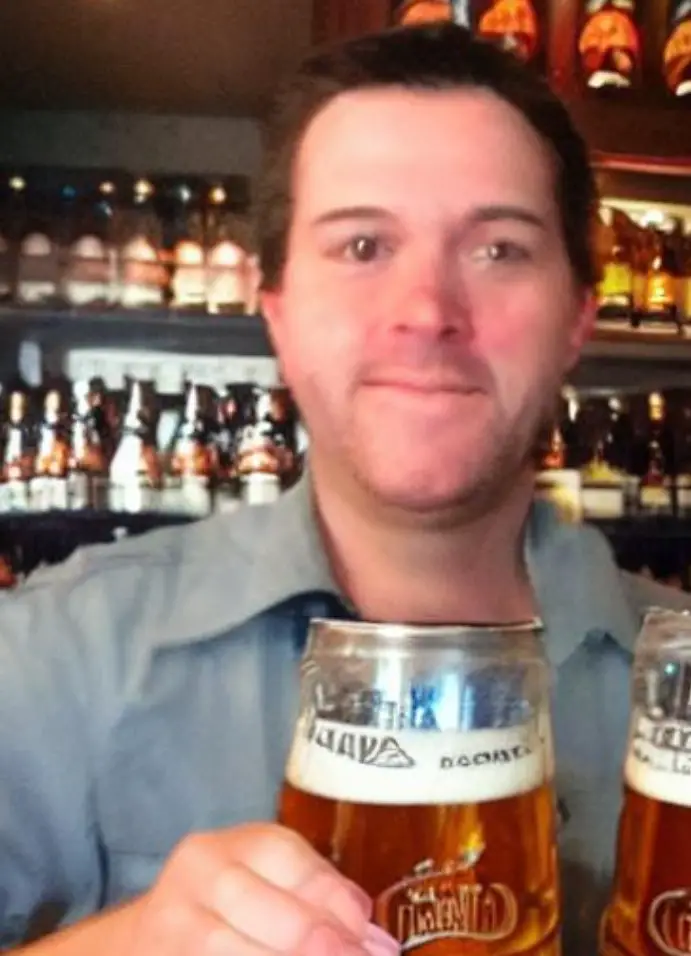 I am a passionate beer connoisseur with a deep appreciation for the art and science of brewing. With years of experience tasting and evaluating various beers, I love to share my opinions and insights with others and I am always eager to engage in lively discussions about my favorite beverage.