Chattanooga is one city that every adventure lover would like to visit as there are lots of options to have fun, from mountain climbing and bass fishing to brewery hopping. This city is known for its craft beer scene, and numerous breweries in Chattanooga offer different kinds of beer to choose from. Here are some of the best breweries in Chattanooga.
1. Wanderlinger Brewing Company
Wanderlinger Brewing Company is a taproom and brewery located in the heart of the city, offering craft beer lovers an extensive selection of local and imported ales, lagers, and stouts. The brewery has a relaxed atmosphere that welcomes customers from all walks of life to come in and enjoy a pint or two. With a vast selection of rotating beers on tap, as well as special events like live music, open mic nights, corn hole tournaments, and more, Wanderlinger Brewing Company truly offers something for everyone. 
The food menu is also top-notch, featuring delicious pub grub like pizzas, sandwiches, and other tasty snacks perfect for sharing with friends. Family-friendly activities such as board games are available too. A fantastic outdoor patio space with dog-friendly seating makes it easy to spend the whole day enjoying yourself at this top-notch brewery. Whether you're looking for a casual dinner out or just a spot to grab some craft brews with friends, Wanderlinger Brewing Company is sure to have something for you!
Address: 1208 King St, Chattanooga, TN 37403
Phone: +1 423-269-7979
Website: https://www.wanderlinger.com/
2. Chattanooga Brewing Co.
Chattanooga Brewing Co is a unique brewing spot located in midtown of Chattanooga, TN. The interior is spacious and airy, with huge windows gazing into the brewing area, creating a welcoming ambiance.
The beer selection here is great and features both traditional favorites like Wildwood Sour and Chestnut Street Brown ale as well as more exotic options like Spicy Hot Mama and Habanero Beer. The food menu pairs perfectly with these brews, from classic pub fare like fish & chips to more unique dishes like Okra and Pimento Cheese. 
We definitely recommend stopping by Chattanooga Brewing Co for a snack and a pint during your stay in the zone!
Address: 1804 Chestnut St, Chattanooga, TN 37408
Phone:  +1 423-702-9958
Website: https://www.chattabrew.com/
3. Naked River Brewing & BBQ
Naked River Brewing & BBQ is a great spot for those looking for a memorable drinking and dining experience. The bar features an incredible variety of unique craft beers brewed right on-site, ranging from IPAs to porters to fruit sours as well as a delicious selection of smoked meats that are cooked to perfection. The atmosphere is laid back and inviting, with friendly bartenders and waitstaff who will help you find the perfect beer or barbecue dish. Plus, they have exclusive rights to make Moonpie Beer – which is simply unbeatable! And don't forget the pork rinds with house hot sauce – it's a must-try. All in all, Naked River Brewing & BBQ is an excellent place for a good time with great food and drinks.
Address: 1791 Reggie White Blvd, Chattanooga, TN 37408
Phone:  +1 423-541-1131
Website: https://www.nakedriverbrewing.com/
4. Hutton & Smith Brewing Co.
Hutton & Smith Brewing Co. is a craft brewery located in Chattanooga, Tennessee that has made an impression on locals and visitors alike. With their knowledgeable and friendly staff proudly showcasing their crafted beers, it's no wonder why people have been raving about this spot. Not only do they have a wide variety of drafts, but they also have a solid core lineup that makes everyone feel welcome – even the strangest of beer nerd friends!
Their atmosphere is casual yet inviting, with brewing equipment scattered around to further add to the experience. Their theme of geology is definitely a draw for anyone who may be interested in the field, but what really makes them stand out is their amazing selection of beers. From the Tectonic Session IPA to the Vadose Vanilla Porter, people are able to taste a variety of flavors and styles. Whether you're just passing through or you plan on making Hutton & Smith Brewing Co your go-to spot for great beer, it's worth checking out!
Address: 431 E M L King Blvd #120, Chattanooga, TN 37403
Phone:  +1 423-760-3600
Website: http://huttonandsmithbrewing.com/
5. The Tap House & Empyreal Brewing Co.
The Tap House & Empyreal Brewing Co. is a cozy, family-friendly taproom in the heart of Chattanooga, offering delicious craft beers of their own making and an array of savory snacks to pair with them. With plenty of outdoor seating for dogs and kids alike, this is the perfect spot to enjoy a beer or two while catching up with friends. Sample one of their signature flights for an exploration of unique flavors like Cherry St. Irish Red, Blt on sourdough, and Empyreal Thomas's Lemonade Shandy. If you're feeling hungry, try the Club Sandwich, IPA sandwich, Smoked Trout Spread, Soft Pretzel, or Potato Salad – all ready to tantalize your taste buds! And don't forget the Hot Mama JAMA Burger with crispy seasoned Tots; it's sure to hit the spot! Whatever you choose, The Tap House & Empyreal Brewing Co.'s friendly staff will keep your glass full and your belly happy.
Address: 3800 St Elmo Ave #114, Chattanooga, TN 37409
Phone:  +1 423-682-8234
Website: http://www.taphousechatt.com/
6. Five Wits Brewing Company
Five Wits Brewing Company is a craft beer haven situated in the heart of Chattanooga's Southside. Their cozy taproom offers an impressive selection of beers and ciders to choose from, as well as a range of innovative cocktails featuring local whisky. The outdoor patio provides a relaxed atmosphere for enjoying your favorite brew, with cornhole, outdoor seating, and a bar window for grabbing drinks on the go. You can also sample their delicious food menu featuring nachos that are highly recommended! From IPAs to Pilsners and Blondes, there are plenty of options to tantalize your taste buds – with the 100-Day IPA and Lift Ticket Porter being firm favorites. Whether you're looking for great food or just some quality time with friends, Five Wits Brewing Company is the perfect spot for a fun evening in Chattanooga.
Address: 1501 Long St, Chattanooga, TN 37408
Phone: +1 423-541-5300
Website: https://fivewitsbrewing.com/
Conclusion
Chattanooga offers a plethora of breweries and is widely regarded as one of the top locations for tourists in the United States. Among all of them, these are the best breweries that got 5-star reviews from the customers. Yet, there are a few other brewers that provide a superb selection of beers. These include Oddstory Brewing Co., Tanasi Brewing & Supplies, Big River Grille Downtown, and Fountainhead Taproom. What's more? Your choice may differ from ours, so take the time to explore as much as you can!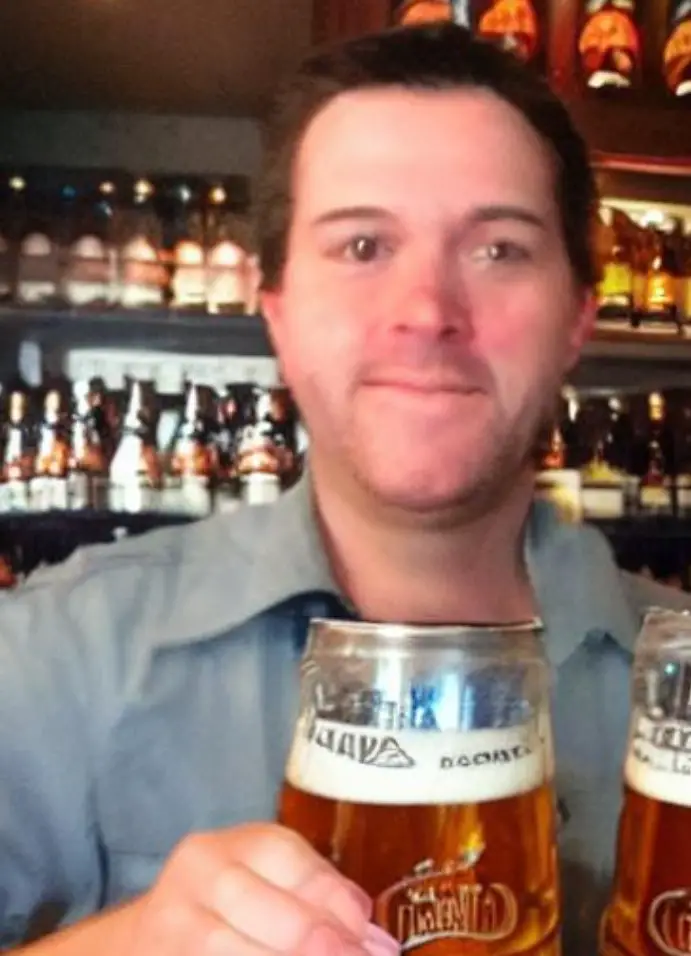 I am a passionate beer connoisseur with a deep appreciation for the art and science of brewing. With years of experience tasting and evaluating various beers, I love to share my opinions and insights with others and I am always eager to engage in lively discussions about my favorite beverage.