For those beer lovers, Philadelphia is a thrilling destination. With its rich history intertwined with flavorful drinks, an innovative craft scene with diverse options for enthusiasts looking to explore further, and countless spots that prioritize serving beers of all kinds, it's no wonder Philly continues to gather fans among aficionados.
Dating back centuries ago when brewing was adopted in this city till now, where over 100 establishments offer various unique brews, paying homage to traditional styles as well, exploring your taste in beer has never been easier.
In addition, you'll discover plenty of events throughout the year, such as Philly Beer Week, which highlights trends in the industry while celebrating local breweries' heritage and culture.
Let's go ahead and see the best breweries in Philadelphia and find your next beer hang-out place.
1. Yards Brewing Company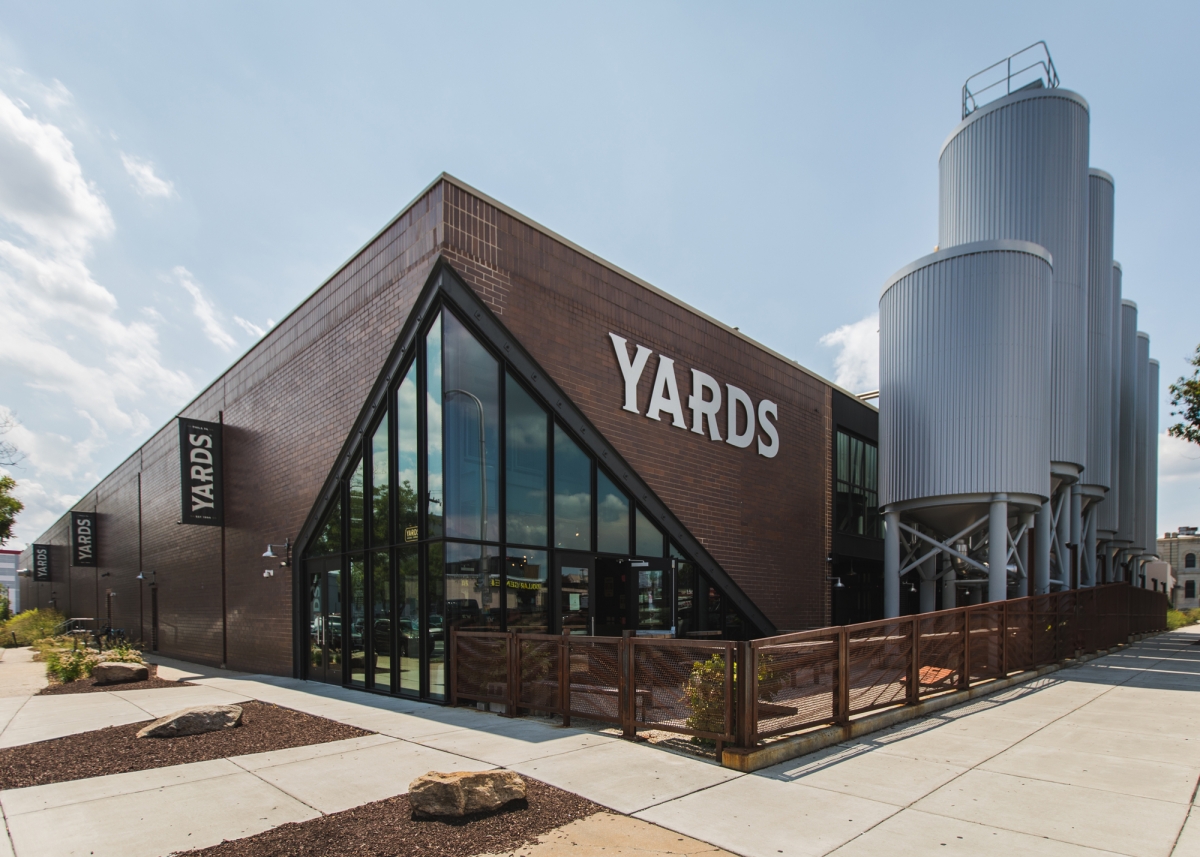 In 1994, Yards Brewing Company emerged as a trendsetting craft beer producer in Philadelphia. It seeks to distinguish itself from others by emphasizing sustainable practices and protecting the environment.
Yards Brewing Company strives to use locally-available ingredients whenever possible while embarking on initiatives to reduce its carbon footprint on nature. It would be unfair for anyone sightseeing around Philly not to indulge in Yards Brewery's well-known brew: a remarkably smooth ale called "Yards Philadelphia Pale Ale."
Another reason why Yards is a favored spot for those who enjoy beer is its exceptional standing in crafting superior quality artisanal brew. The company manufactures different styles, including traditional American Pale Ales, rich Stouts, and flavorful IPAs with bold flavors.
The taste of the Philadelphia Pale Ale has made it well-known and celebrated, earning countless praises. Yards Brewery creates a welcoming atmosphere that emanates warmth for avid consumers and casual drinkers alike. Many visitors come to the brewery's tasting room, where they can indulge in various brews paired with delectable dishes from their kitchen; this spot is popular among tourists as much as locals.
Address: 500 Spring Garden St, Philadelphia, PA 19123, United States
Phone: +1 215-525-0175
Website: https://yardsbrewing.com/
2. Tired Hands Brewing Company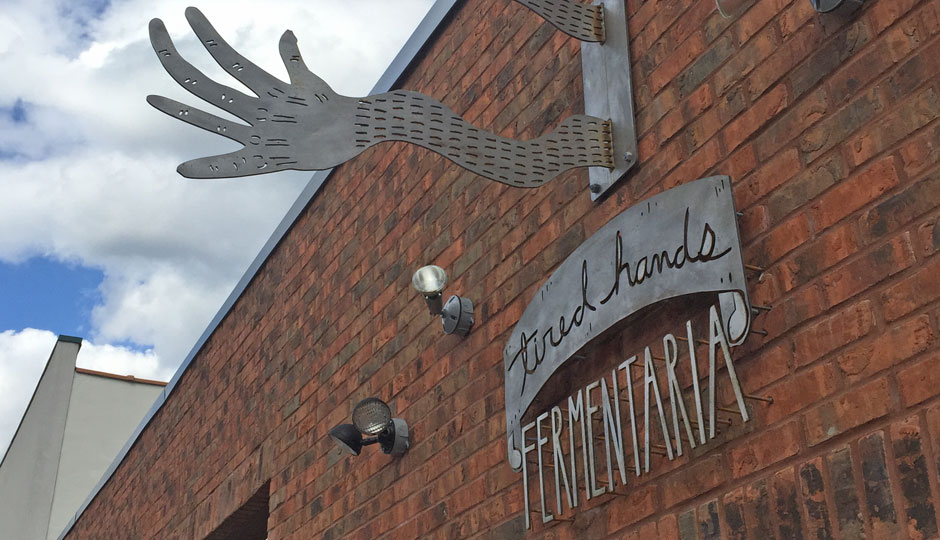 A little brewery called Tired Hands Brewing Company makes distinctive beers filled with hops. Both their typical farmhouse beer kinds and tart beers are available. They are most renowned for their unfiltered and sometimes murky IPA concoctions.
Tired Hands Brewing Company, founded in 2011, is recognized as a highly esteemed craft brewery. Its reputation stems from its exceptional innovation and ingenuity, with an unwavering dedication to excellence. 
It exclusively utilizes premium ingredients of the utmost freshness while prioritizing precise brewing methods. Furthermore, it affords guests a welcoming ambiance that exudes relaxation to both fervent beer enthusiasts and individuals seeking leisurely merriment. 
Furthermore, the location's warm atmosphere and kind staff contribute to solidifying its reputation among customers. The taproom remains notably popular amongst locals and tourists looking to savor diverse beers complemented by delectable cuisine proffered on-site through their kitchen facilities.
Address: 2218 Frankford Avenue, Philadelphia, PA 19125
Phone: +1(267) 930-8645
Website: https://www.tiredhands.com/
3. Evil Genius Beer Company
Evil Genius Beer Company prides itself on its comedic sensibilities. Their selection of mixtures possess titles infused with plays-on-words, such as Purple Monkey Dishwasher and Stacy's Mom, while also partaking in ventures alongside neighboring entities for innovative and exclusive drinks. The company further arranges trivia nights and entertaining occasions for its customers.
The beer choices from Evil Genius Beer Company are continuously changing and exploring different tastes and brewing methods. Its distinct beers have earned them a reputation for being innovative in its approach to crafting beverages. 
At the Evil Genius Beer brewery, you'll find vibrant wall art, playful decoration, and an atmosphere that exudes courage and joyfulness, unlike any other place around town. Those who work at Evil Genius possess expertise and passion for what they do; feel free to seek the staff's advice on which ale may tickle your fancy or discover more about how they made your brew.
Address: 1727 N Front St, Philadelphia, PA 19122, United States
Phone: +1 215-425-6820
Website: http://evilgeniusbeer.com/
4. Dock Street Brewery
Since 1985, Dock Street Brewery has established itself as an intrinsic part of Philadelphia. As a pioneer in craft brewing within the city, they persistently maintain their standard for producing exceptional beers. 
Not only is its brewpub famed among locals for its perfect combination of pizza and beer, but it also offers brewery tours and tastings to customers with deeper insight into its operations.
Philadelphia's Dock Street Brewery has become an iconic establishment for beer enthusiasts, providing a unique atmosphere and an array of artisanal brews. The well-received flagship beverage is their amber ale; however, the selection of IPAs, stouts, and sours is equally compelling. 
Embracing renewable energy practices like solar power generation and sourced local ingredients align with the brewery's goal to promote recycling by repurposing spent grain into animal feed for sustainably operating within its community. 
Almost everyone becomes a fan after they've visited this brewery at least once. Thanks to the excellent drinks and warm surroundings, Dock Street Brewery evolved as a must-visit location for people who greatly appreciate their craft beers.
Address: 2118 Washington Ave, Philadelphia, PA 19146, United States
Phone: +1 215-337-3103
Website: https://www.dockstreetbeer.com/
5. Forest & Main Brewing Company
Nestled in the retro outskirts of Philadelphia lies Forest & Main Brewing Company. This establishment boasts unique expertise in crafting beers with rustic character while using an open fermentation process. 
For those seeking a hideout with friends over drinks or to enjoy some alone time sipping artisanal beer, their cozy taproom and al fresco locale make it an attractive haven for enthusiasts.
For years, beer enthusiasts have stood by the famed Forest and Main Brewing Company – a renowned master of craft brewing. It's widely known as the city's top spot for those seeking an eclectic array of beers with a comfortable atmosphere promoting sustainability and patronage of local businesses.
Its selection includes everything from hoppy IPAs to rich stouts alongside periodic seasonal releases or limited edition offerings. An idyllic restored historic house with indoor seating options exuding charm, outdoor seating offers patrons enjoyment under the sunlight while sipping their favorite pint-style beer.
The foodstuff menu is also extraordinary as they only used locally sourced ingredients good enough to keep you coming back asking for more, all served by friendly staff who are experts on what they do.
Address: 33 East Butler Avenue, Ambler, PA, United States, Pennsylvania
Website: https://forest-and-main-brewing-co.myshopify.com/ 
Conclusion
Overall, the Philadelphian breweries have individual qualities and distinguishing characteristics that set them apart. 
Yards Brewing Company makes an effort to prioritize eco-friendliness, while Tired Hands Brewing Company dedicates itself to producing innovative hop-heavy brews. 
Evil Genius Beer Company adds a touch of humor with its beer names and events, while Dock Street Brewery has had embed itself within the city for quite some time now. Lastly, Forest & Main Brewing brings forth an experience that is rustic and traditional by nature. 
Whatever your preference is on brewery choice, rest assured you will have a delightful tasting experience filled with joy in the this City of Brotherly Love.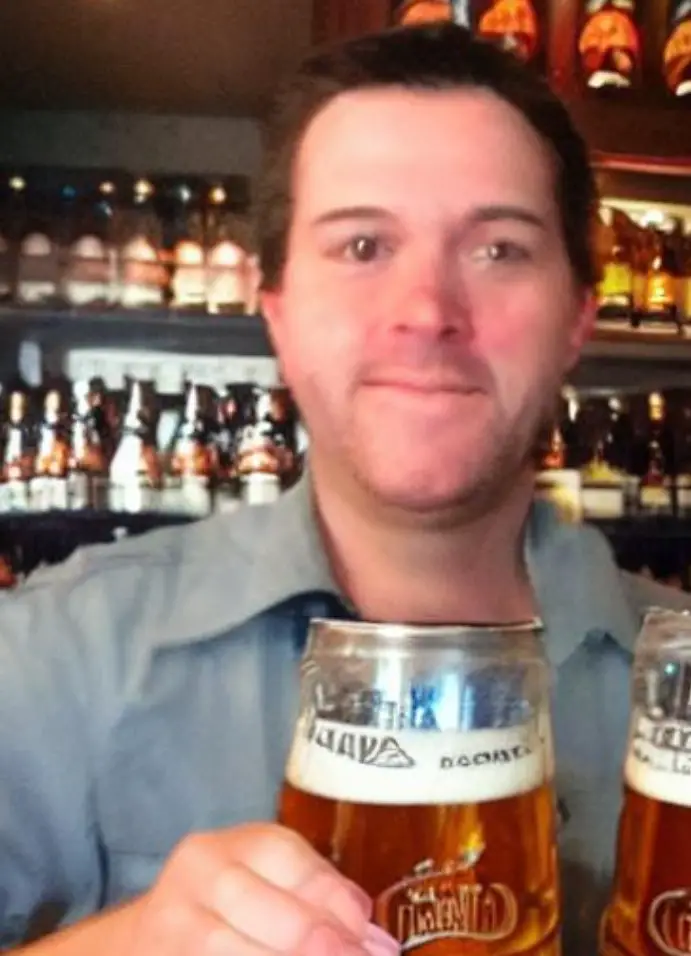 I am a passionate beer connoisseur with a deep appreciation for the art and science of brewing. With years of experience tasting and evaluating various beers, I love to share my opinions and insights with others and I am always eager to engage in lively discussions about my favorite beverage.