You should forget the tasteless beer because the era of tasteless beer is over. You don't want store-bought beers that don't taste good and can stay in those cans on supermarket shelves for years. With our list of the TOP 10 best craft breweries in Ukraine, you are doomed to drink only delicious beer!
And so, let's choose the most suitable brewery for you:
1. Kalusky Brovar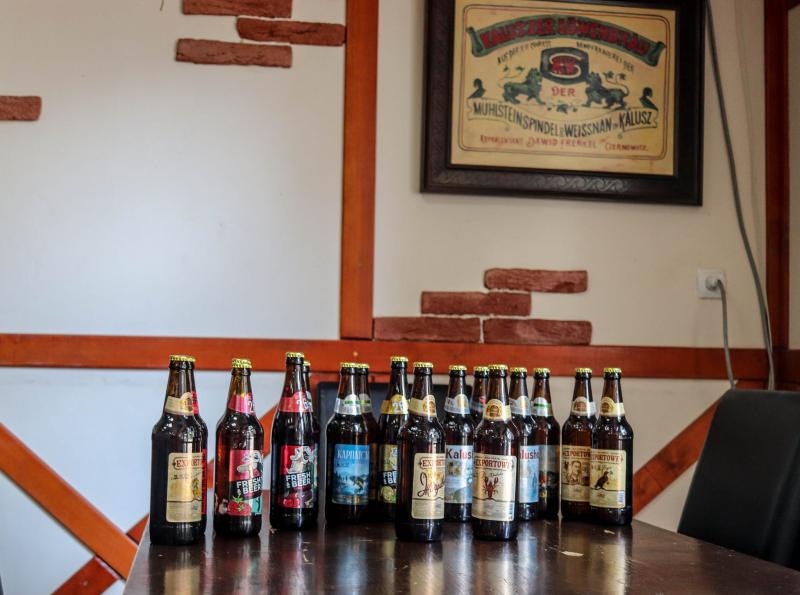 The list opens with the oldest brewery that can only be found in Ukraine. Recipes and technologies that are so ancient and traditional that it will even be difficult for you to imagine. In addition, the brewery continued its development and enriched ancient knowledge with new technologies. Surprisingly, at the moment, this brewery is 458 years old!!
Address: 77300, Ivano-Frankivsk region, m. Kalush, st. Mikhail Hrushevsky, 89A
Phone: (0347) 26-64-51
Website: http://kalushbrovar.com.ua/
2. Varvar
The most famous Kyiv brewery was founded in 2015. This crafting project focuses on the American style of crafting. Brewers use malt from the best manufacturers and equipment from European companies that make it possible to control the brewing process using computerized equipment. The brewery has received many awards, and now its products are practically represented in every supermarket in Ukraine.
Address: Kyiv, Starosilska street, 1E
Phone: +380981393399
Website: https://varvarbrew.com/
3. Tsypa Brewery
A brewery that takes traditions and recipes very seriously. Located in the city of Kvasy, the brewery uses water from mountain springs to produce beer. Beer is made only from natural ingredients, while the producers adhere to a strict recipe. At least 50% malt in beer wort. And all other ingredients are added to complicate the taste or to create more robust products. Malt and hops for production are purchased in Germany and the Czech Republic.
Address: Kvasy, Transcarpathian region, Ukraine
Phone: +380682474353
Website: https://www.tsypa.beer/
4. Kumpel
One of the most famous breweries in Lviv. Beer is brewed here at two mini-productions according to the recipe of the famous Lviv brewer Taras Falyk. For more than a decade, his recipes and technologies have delighted lovers of this drink. One of the microbreweries is located right in the restaurant and constantly produces two types of beer. The dark beer appears in the brewery only at certain times of the year.
Address: Lviv region, Sokilniki, Strijska street, 18 a
Phone: +380675284993
Website: https://kumpel-beer.com/
5. Pravda Brewery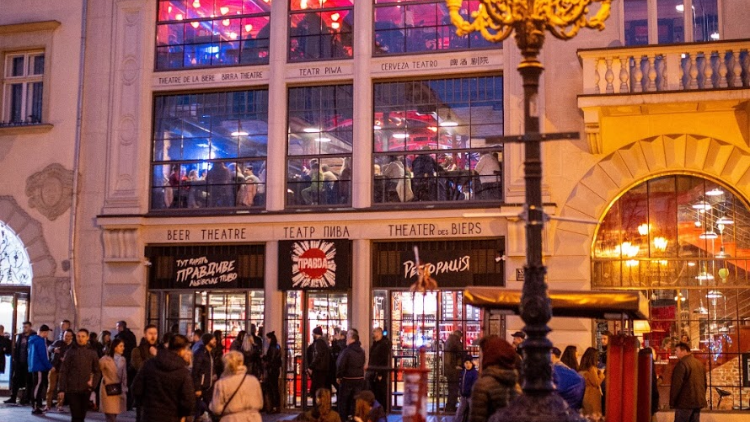 This brewery is very fond of using new experiences and mixing styles and trends. At the same time, brewers from America, the Czech Republic, Ukraine, and Belgium work in this craft brewery. Excursions are made in the brewery, and viewers can not only watch how beer is made but also taste this drink directly from a large vat. During the three years of the existence of the brewery, it has received many international awards and prizes for innovation and creativity in the beer production process.
Address: Lviv, Pl. Rinok, 32
Phone: +380503730353
Website: https://www.pravda.beer/
6. First Dnipro Brewery
One of the very first breweries on the territory of independent Ukraine. Appearing in 1997, this brewery incorporated all traditional and advanced technologies and was one of the first to start brewing unfiltered beer according to a German recipe using ZIP Technologies equipment. During the year, the brewery produces 52 unique beers; that is, almost every week, you will find an exclusive from "First Dnipro Brewery."
Address: Dnipro, Kilchenska street, 5a
Phone: +380670770288
Website: https://fdb.in.ua/uk/
7. White Rabbit
One of the most creative breweries opened in 2011 and hasn't invested in marketing or advertising at all since then. All the attention of the brewery is occupied by the production of unique beers. Each new beer from White Rabbit is an experiment, a new range of flavors and new combinations of shades and aromas. This brewery started out as a home brewery, and, over time, it has grown from home brewing to a 300 liters per day brewery.
Address: Kryvyi Rih, Okruzhna street, 12
Phone: +380 68 554 7937
8. Copper Head. Beer Workshop
The brewery changes the rules of the game. A variety of beers, many exclusive blends, and a wide media representation of products make this brewery one of the most beloved among craft beer connoisseurs. The brewery is located along with the restaurant, so you can have a delicious drink, a delicious meal, and a delicious time there. You can order both a tasting set in order to enjoy the variety of beers, and you can get enough of truly folk beers: stout, unfiltered IPA, and many others.
Address: Ivano-Frankivsk, Getmana Mazepi, 6
Phone: +380 099 266 5556
Website: https://oddmenu.com/uk/p/copperhead-beerworkshop
9. Underwood Brewery
A brewery that, like many others, has grown thanks to a team of enthusiasts who love beer very much but could not find the right one on store shelves. When these aspiring brewers realized that they were tired of drinking imported ones, they read books on brewing and created a brewery that quickly made up for the lack of real craft beer on store shelves. They experiment with flavors and brew both lager and interesting beers. They create fruit-flavored beers, and they also have an excellent line of beer gift sets and snacks.
Address: Stari Petrivtsi, Kyiv region
Phone: +380977399157
Website: https://underwood.beer/
10. K&F Brewery
The first products of this brewery appeared in July 2014 – then it was a full-fledged handmade, but already in 2015, this brewery became the best brewery in Ukraine according to Rate Beers Best. Now K&F Brewery brews small batches of beer at home, and in parallel, they do industrial brewing of huge batches of beer. Brewers are constantly experimenting with flavors and aromas; some of the most famous products of this craft brewery are brown ale "Sex with Mermaid," in which unroasted coffee beans are combined with berry flavors, as well as "Drunken Monkey IPA", which is characterized by a rich and long aftertaste.
Address: Zaporizhia, Pivdenne Shose, 32
Phone: +380688457531
Website: https://www.facebook.com/kf.brewery/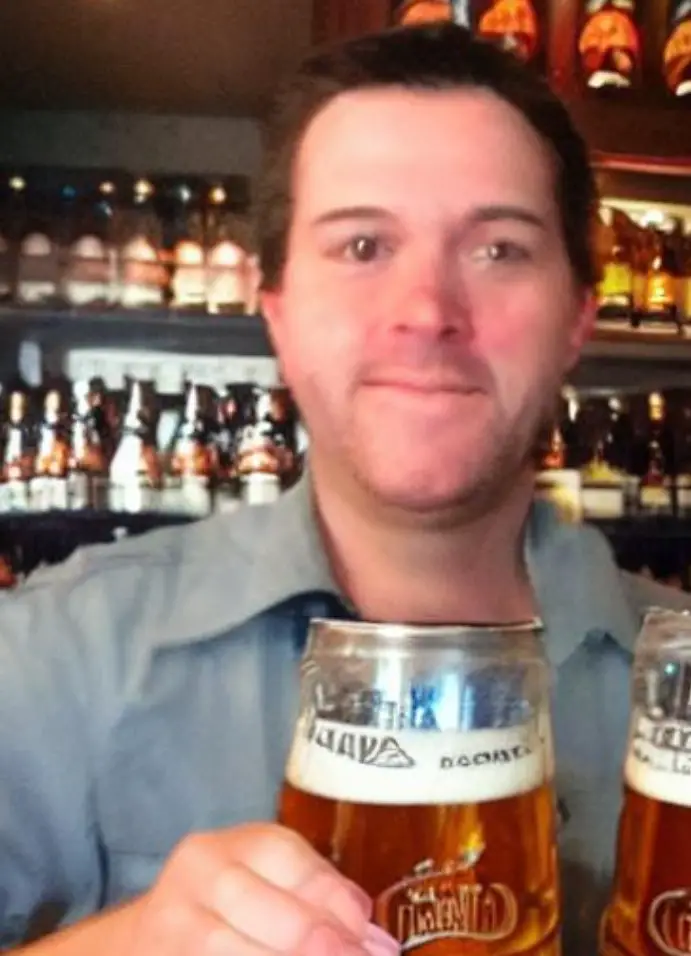 I am a passionate beer connoisseur with a deep appreciation for the art and science of brewing. With years of experience tasting and evaluating various beers, I love to share my opinions and insights with others and I am always eager to engage in lively discussions about my favorite beverage.