Turning 21 can be exciting, as you are just a few weeks away from legally enjoying your favorite beer or vodka. The paperwork can be a bit of a drag, but having a temporary license can be your golden ticket to buying alcohol hassle-free!
Temporary licenses help you legally enjoy alcoholic beverages. After all, you have finally reached the legal drinking age. The urge to celebrate it with a couple of beers is fine. However, it can be a long wait until you receive your official ID. Until then, you may opt for a temporary license. However, you should know specific rules and laws before you visit a liquor shop.
The laws will vary from state to state. It is the right of the retailer to ask for an ID, so there's no need to get angry about it. In some areas, you may be allowed to purchase alcohol with a paper license without any trouble, while other stores may restrict your consumption within the premises. So it's not always a straightforward process, and it is recommended that you check the rules and laws of an establishment before making a purchase.
In this article, you will learn what temporary licenses are, how you can make an alcohol purchase with them, and the consequences of violating the laws. So grab a beer (if you can!), and let's dive into the article.
What is a Temporary License?
"It is a piece of paper (usually in black & white) that serves as a temporary identification card for people who are of their legal age to purchase alcoholic beverages but are waiting for their official government I.D card to be issued."
Temporary licenses are carried mainly by individuals who have entered their legal drinking age. The document is proof that they will be receiving their permanent ID soon. The validity of the temporary license may vary in different states, but it's usually around 30-90 days in the U.S. These licenses are not meant to be used for long-term, and you should have received your permanent national I.D. by the time your temporary license expires.
If someone attempts to use their license after the expiry date, then they must face legal consequences. An alcohol seller will check your I.D., and make sure that you are of legal drinking age, so don't try to cheat a retailer.
A Temporary License contains the following info:
Name and address
Photograph of the person
Expiry date
Info about the issuing agency or state.
Sometimes links that help track application status
Restrictions and Limitations in using the temporary permit
It may have a unique barcode or identification number. (depends on the state you're living in)
Remember, you can use it to buy alcohol but can't obtain a loan or apply for a job with it.
There are several reasons people go for temporary licenses:
Either they are waiting for permanent government-issued I.D.
Their permanent I.D. got lost or stolen.
They are visiting another state where the original driver's license of their own state won't work. In this case, a temporary traveler's license may be issued to purchase alcohol till their stay.
Either they changed their name or address and reapplied with changes.
How do I Purchase Alcohol with a Temporary license?
A temporary license works similarly to a permanent government-issued I.D. Make sure to familiarize yourself with specific rules and laws related to the premise you have chosen. No need to confuse yourself or the bartender. Stay confident and follow these simple steps:
Before you enter a liquor shop, make sure to check your license for its validity. Most people just ignore the crucial part of the license, which is "the expiry date," and later get into trouble.
Don't forget to carry your temporary license with you to a liquor shop. Present it to the bartender when asked to avoid any argument.
Avoid underage drinking. Most teens get into the habit of binge drinking, which causes serious injuries and health hazards. A retailer is strictly not allowed to sell drinks to an underage person. You have to be at least 21 (or of legal age in your state) and have a license to purchase alcohol. Failure to do so can result in heavy fines.
Check the laws of the premise. In some states, you may buy and enjoy your drink wherever you want, but in some states, shop owners restrict alcohol consumption within the boundaries of the shop. Make sure to check and comply with laws as stated by the shop owner.
Avoid arguments. A retailer has the full right to decline your request if he thinks you're underage, your is not valid, or you are using a fake I.D.
Always carry two forms of I.D. with you so that you have permanent proof that you are legally eligible to purchase a drink.
Once you have shown your I.D. and got your drink, enjoy but drink responsibly. Don't misuse your temporary license.
What IDs are acceptable to Purchase Alcohol?
Some states allow the purchase of alcohol with a temporary license, while in some states, you may need other valid forms of identity proof. Your jurisdiction and the retailer will determine which I.D. are acceptable. You should have a paper or electronic copy of your temporary license issued by your state.
In order for an I.D. to be acceptable, it must have your full information (your name, age, address, demographics, picture), and expiry date and must be issued by the state's government, in addition to temporary licenses following I.Ds are also acceptable in most states.
Valid Passport
Valid Military I.D card
Student I.D. that shows your full details, especially your age.
Valid driver's license from any state
Social Security Card
Rules may vary in different states. One form of I.D. may work in one state but might not be allowed in another. For instance, In Florida, if you have a license with the word "temporary" printed on it, it will not be accepted. Other states like California and Texas may ask for a valid driver's license, a passport, or a military ID card, as they have strict policies. Therefore, before making a purchase make sure to ask the retailer what forms of IDs are acceptable.
Consequences of Violating Laws
According to the California Department of Alcoholic and Beverage control, violating laws and indulging in an argument with a retailer will get you in serious trouble. Each state has different laws and punishments for the guilty.
Light penalties can range from fines to immediate suspension of a driving license. In severe cases, if you're caught with a fake I.D. or found drunk driving, you have to pay a heavy fine or straight six months in county jail or 24-32 hours of community service. In addition, you have to wait a whole extra year to get your new driver's license (if you don't have one) 
Conclusion
Temporary licenses are a great way to legally enjoy your favorite drink. The best is to keep at least 1-2 documents with you as proof of your legal age. Bar owners or retailers are strictly not allowed to sell an alcoholic beverage to an underage person, so don't even think of faking your way through it.
Check with the retailer before purchasing alcohol whether you can take the drink with you or finish it within the premises. You must abide by all laws and regulations made by the state's government and the establishment selling alcohol.
But do keep in mind these all are age and I.D-related restrictions. Under the Civil Right Act of 1964, a bar owner is not allowed to show discrimination against customers. A bar owner can't refuse to give service to a person on the basis of his race, gender, color or origin, etc.
So, in short, till you get your permanent license, have fun downing your beer with your temporary license in your pocket, but drink responsibly and drive safely!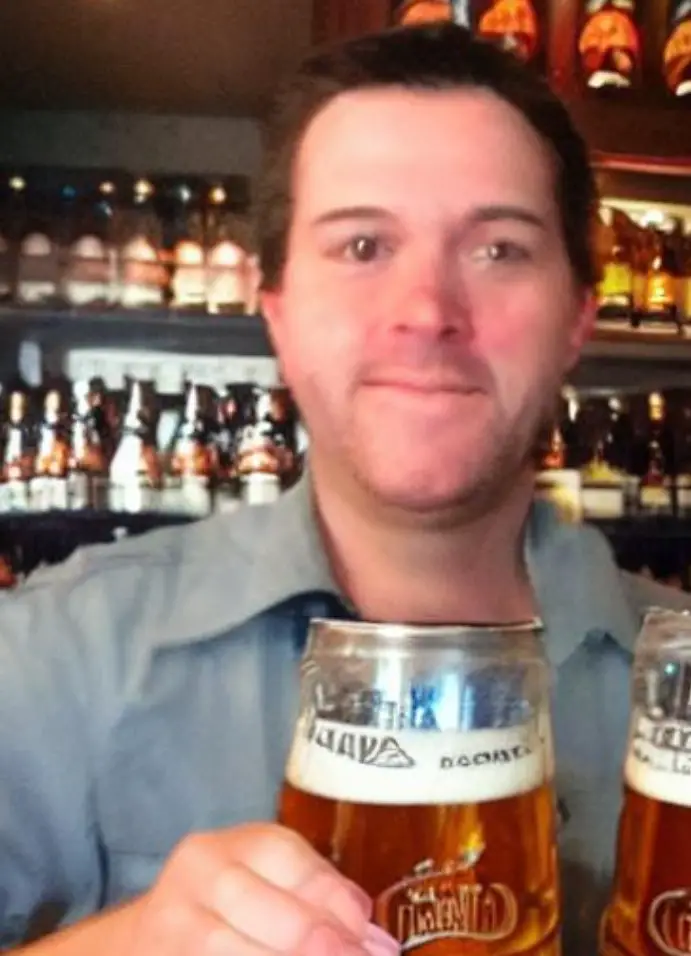 I am a passionate beer connoisseur with a deep appreciation for the art and science of brewing. With years of experience tasting and evaluating various beers, I love to share my opinions and insights with others and I am always eager to engage in lively discussions about my favorite beverage.