It definitely took time, but we have finally moved on from viewing cannabis as an enemy and legalizing it in different countries, including Canada and several states in the United States. With this legalization, there are many brewers that want to incorporate the socially accepted drug into their beer. And what a combination this is going to be: cannabis and hops! 
The two are already naturally related as they come from the same family of plants, the Cannabaceae.
Does this mean Alcohol and Marijuana will be combined in a beer bottle to give you a high and a state of drunkenness?
Well, only if you homebrew. Commercial brewers are highly regulated by authorities like the FDA and TTB or Alcohol and Tobacco Tax and Trade Bureau. They need to get state licenses and permits before they can manufacture and sell beer. In addition, if anything other than malt, malt substitute, or hops is added to the beer, they must get it approved by the TTB. 
TTB maintains that CBD and other cannabis derivatives should not be mixed in with alcoholic beverages. Thus, until it can be claimed and proved that CBD or THC-infused alcoholic beverages are safe, this combination will remain illegal. 
However, there is a loophole. Non-alcoholic beers may be exempt from this regulation which is leading to many brewers experimenting with cannabinoids such as CBD and THC in their non-alcoholic or low-alcohol beers. 
What are CBD and THC?
They are both cannabinoids with different effects on the body. THC has a mental or psychoactive effect and gives you a "high." CBD, on the other hand, does not give you a "high" but has more of a relaxing effect as it reduces conditions such as anxiety. 
Hence, in a way, the effects of THC and CBD balance each other out. Since THC is already a psychoactive substance, beers infused with it have little to no alcohol in them. But there's a leniency with CBD-infused beers in terms of alcohol (they can have a higher ABV) since CBD doesn't affect the brain like THC does. 
History of cannabis-infused beers 
The concept of a cannabis-infused beer is not a new one. Back in 2005, Lagunitas, a California-based brewery, was raided by Alcohol Beverage Control, where they found employees smoking pot, resulting in the brewery shutting down for 20 days. Lagunitas commemorated this event by introducing a craft beer that wasn't infused with cannabis but was inspired by the event. 
It was Dad and Dude's Breweria that released the very first beers infused with CBD oil, and they named them Indica Double IPA and Sativa IPA. In 2016, the brewery was forced to stop manufacturing its cannabis-infused beers, but instead of backing down, it decided to fight and legalize cannabis. 
When the trend took on, it aptly called its CBD beer General Washington's secret stash. Why? Well, because the first president was also the first president to grow hemp.
In 2016, two events happened. The first was that Wiz Khalifa, a rapper, joined the bandwagon and decided to release CBD-infused drinks. However, this plan hasn't materialized so far. The second was that Coalition Brewing announced the release of its first CBD beer in Oregon that was to be launched during Portland's Weed Week. 
But of course, homebrewers might have been combining cannabis with alcohol even before its commercial history. We know human beings like to experiment. Heck, that is how we know which mushrooms are edible, which are poisonous, and which cause alterations in the mind. It's all thanks to our ancient ancestors who decided to try some, even dying in the process!  
The best cannabis-infused beers
1. Ceria's Indiewave IPA
Using light caramel malts as well as Amarillo, Citra, and Cascade hops, this IPA is dealcoholized, has a citrus flavor, and contains 10 mg of CBD and 10 mg of THC for every can of 12 ounces. 
The main terpenes found in the drink are Humulene and Myrcene, which help reduce inflammation and make the body more relaxed. Consumers love the rich hop taste, aroma, and bitterness balanced perfectly with the malt flavor. 
2. Ceria's Grainwave Belgian Style White Ale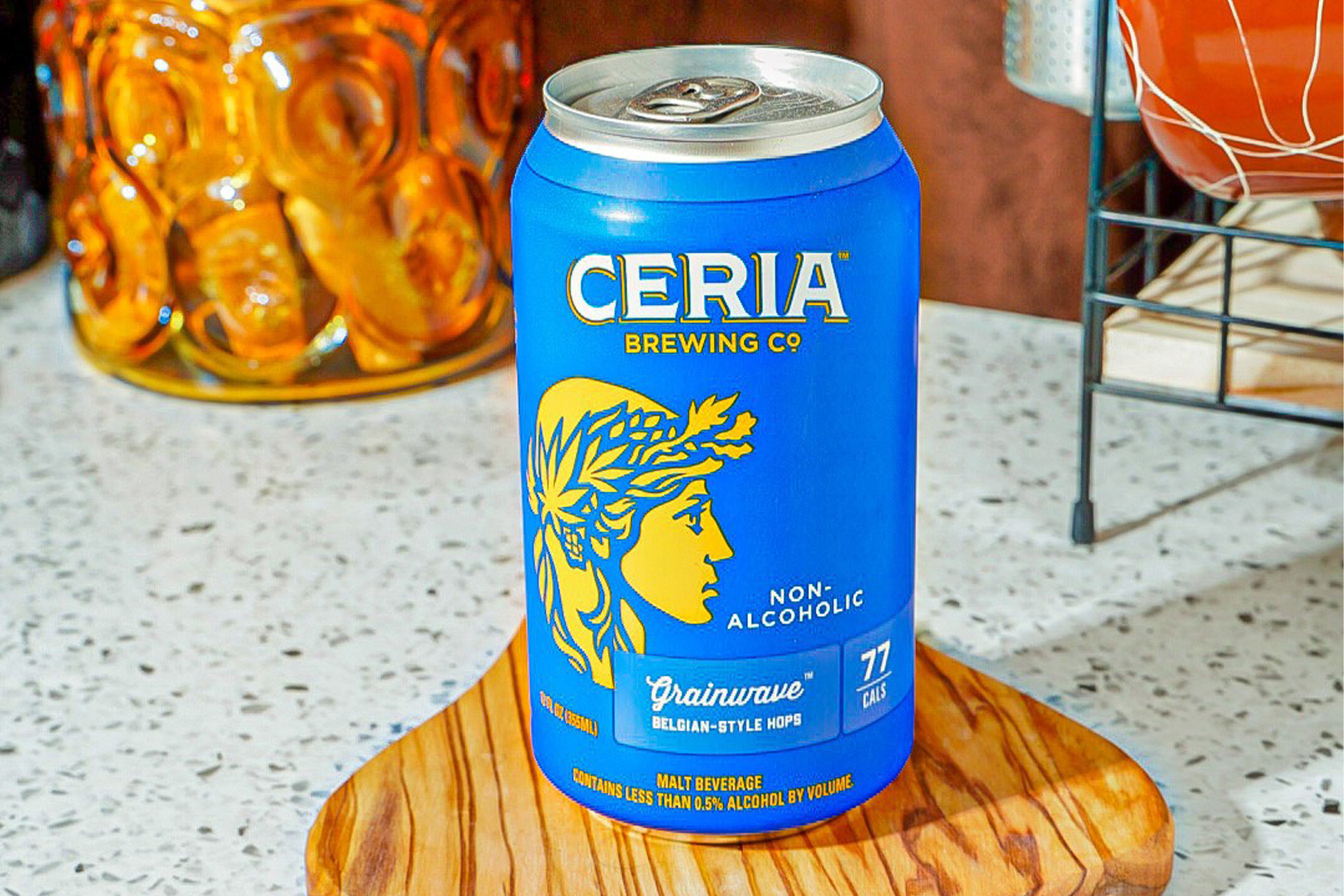 This THC-infused craft beer is alcohol-free and contains 5 mg of THC, giving you a "high" that will last a few hours. Adding blood orange peels gives the drink a fruity smell and a citrusy taste. 
Plus, the Hallertau Tradition hops and coriander give amazing flavors to the drink. The terpenes included in Grainwave are Linalool and Limonene, which lower anxiety and inhibit inflammation leaving you in a chill and relaxed mood.
3. Two Roots craft beer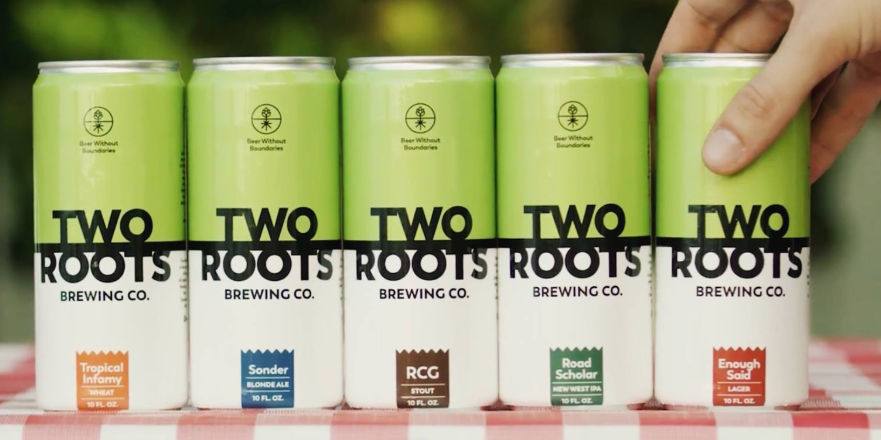 Two Roots is a non-alcoholic beer infused with up to 10 mg of THC for every can and uses micro dosing technology for a better drinking experience. The microdose or microemulsion technology makes the THC particles really small so that they get absorbed into the body faster and continuously. 
With a mellow high lasting 90 minutes, this drink gives you a rich experience without a hangover. In addition, it has electrolytes and B vitamins making it a healthier substitute for the more traditional drinks. 
4. Keef's Bubba Kush root beer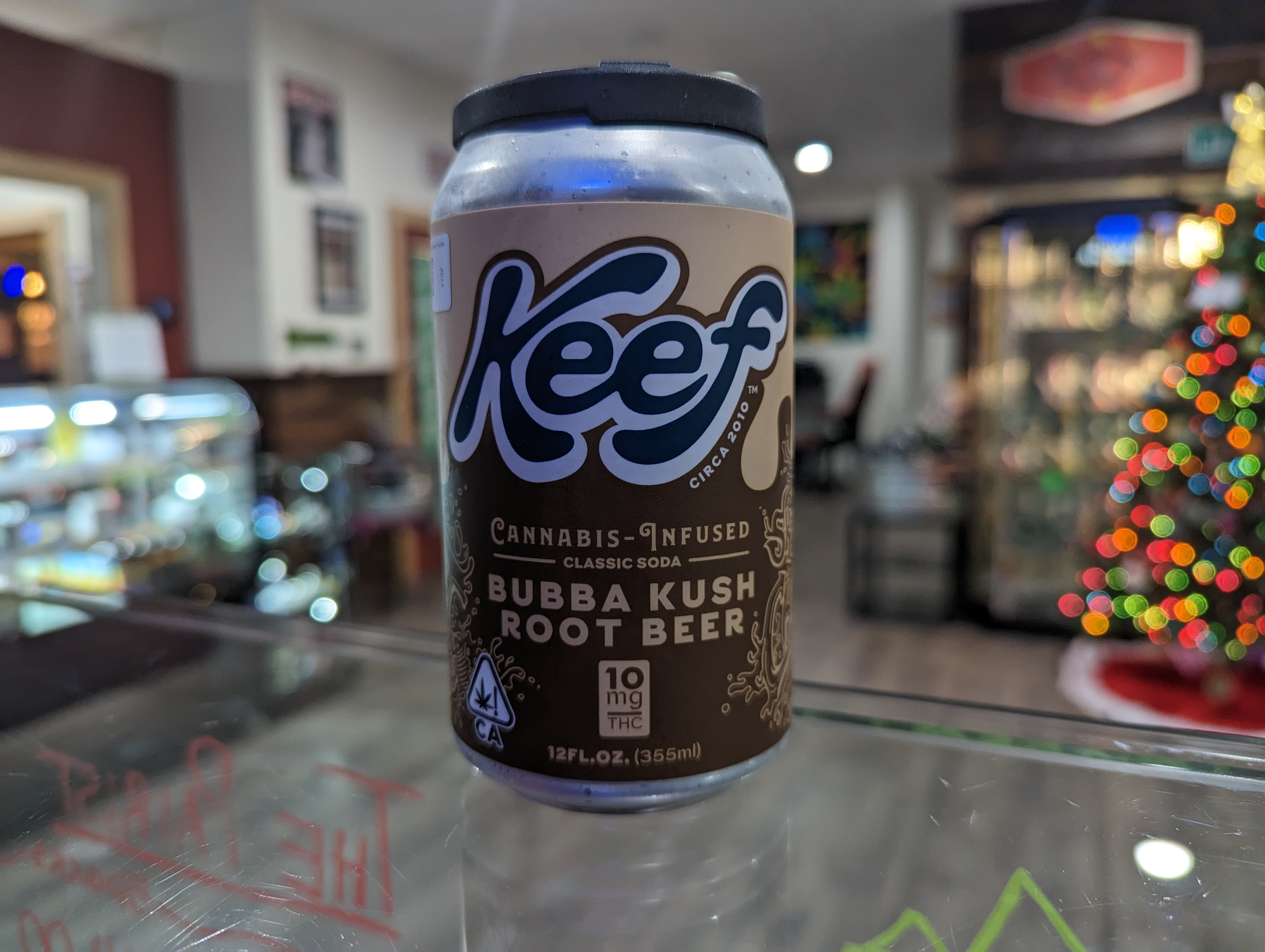 Starting out in 2010 in Colorado, the company offers a rich experience with cannabis-based products, including the Bubba Kush root beer. This award-winning beverage is flavorful in and of itself, but if you make a root beer float with ice cream, that gives it an extra kick in the flavor profile to make it mouthwatering and delicious. 
The product is ideal for everyone, including those who've never tried a cannabis-infused edible before. Recreational Bubba Kush root beers start with a 10 mg THC dose and can go up to 100 mg doses depending on where you are. 
5. Coalition Brewing Company's Two Flowers IPA
Their cannabinoid of choice is CBD, so this drink is CBD-infused rather than THC-infused. This means that it won't give you a "high" but will make you more relaxed and calm, giving you a pleasurable, light-hearted, and elevating drinking experience. 
This west coast IPA is bitter, refreshing, crisp, and light, and the terpenes give this beer a citrusy taste and aroma. Each pint offers 5 mg of CBD. This is an alcoholic drink with a 6% ABV and an IBU of 55, which is completely legal since CBD does not have the psychoactive or mind-altering properties of THC.
6. Hop and Hemp Easy Times IPA
This low-alcohol hoppy IPA with 0.5% ABV is infused with 8 mg CBD for every 330 ml bottle and has amazing aromas of pineapple and grapefruit. The Cascade, Mosaic, and Citra hops give a fruity and fresh flavor to the drink that combines naturally with its malty flavor. 
7. High Style Brewing's Pale Haze, Blood Orange Haze, and Grapefruit Haze
Renamed and rebranded as Outbound brewing, the San Diego-based company introduced three THC-infused and low-alcohol beers, Pale Haze, Blood Orange Haze, and Grapefruit Haze. All three have an alcohol and THC content of 0.5% ABV and 10 mg, respectively, perfect for anyone looking to get a "high" without the ugly hangover. 
Pale Haze is inspired by ingredients used in a classic pale ale and is brewed using the Amarillo and Cascade hops. Blood Orange Haze and Grapefruit Haze have fresh flavors that are instant crowdpleasers.
8. Swade's Mohi
Swade's Mohi is a cannabis-infused beer without alcohol, and this drink is an excellent option for those wanting to get a buzz without consuming alcohol. It has a THC content of 5 mg for every 12-ounce can, and the best part is that the THC is emulsified, which means that it can get absorbed into the bloodstream much more easily and at a faster rate. 
Thus, you will get buzzed in about 15 minutes. The drink starts off as a beer with all the beer ingredients and the fermentation process, but then the alcohol is removed in a vacuum while keeping the temperature controlled. 
Later, the beverage is infused with THC. Mohi has a rich and refreshing vanilla and orange citrus flavor. This drink is available for medical cardholders, i.e., patients who require marijuana for medical reasons.
9. Green Times Brewing
Founded in 2018, the company merges the taste of traditional craft beer with the benefits of CBD to give consumers a CBD-infused, vegan, and gluten-free beer that is either alcohol-free or has 4.1% ABV. 
The beers are THC-free, so you won't have a mind-altering experience. But CBD provides a relaxing experience, especially after a long, tiresome day. The company is also green at heart, planting trees as they make sales.
Debutants in the world of cannabis-infused beer
1. Little Thistle's Chill
The first-ever THC-infused beer in Minnesota, Chill is a non-alcoholic drink with a strawberry flavor in an 8-ounce can was released on 9th September 2022, and it has 5 mg of THC. 
2. Cannabrew
The Cannabrew Hops & Sunshine beer is vegan, non-alcoholic, and a dry-hopped IPA which uses Citra and Simcoe as hops giving a fresh, citrusy, and fruity flavor and aroma. This is a CBD-infused beer and contains 15 mg of broad-spectrum CBD oil for every can of 330 ml. While it won't get you high, it will certainly make you feel relaxed, light-headed, and calm. 
Cannabis beer vs. cannabis-infused beer
Cannabis and cannabis-infused are two different things. Cannabis beer is brewed using the stalks, roots, and stems of the cannabis plant, and Province Brands of Canada has elaborate plans to introduce this into the Canadian market. 
The product contains no alcohol, is gluten-free, and gives drinkers a high. The beer's flavor is savory and dry, very different from a typical beer you will find in the market. A single beer has a 6.5 mg THC content on average. 
The stalks, roots, and stems of the cannabis plant are essentially waste for brewers and manufacturers of cannabis-infused products. The "waste" then essentially gets used up in making cannabis beer and does not have to be disposed of. 
The company is trying to diversify its product range to include different cannabis strains and flavors so that different tastes can be appeased.
Nano emulsification with THC
The problem with THC is that it dissolves readily in oil but not in water. Therefore, an effective way is needed to mix beer and THC. Nano emulsification is a process in which surfactants are used to dissolve and spread the otherwise insoluble THC. 
This efficiently infuses the cannabis making these THC particles more readily absorbed into the bloodstream and have an instant effect on the body and the brain. This differs from when you eat an edible like a brownie containing THC, which first gets processed in the liver and thus takes a long time to give you the "high." 
The delay sometimes leads people to eat more in the hopes of feeling something, resulting in stronger, unwanted effects. 
A quick high makes for a perfect social drink!
Think of when you are out drinking alcohol with a group of buddies. You want the effects to kick in quickly as opposed to after you've paid the bills and are well on your way home for a good night's sleep. And they do kick in just in time! 
The same is the case with cannabis-infused beer. The THC nanoparticles in the drink take minutes to act because they are absorbed so readily and don't have a layover in the liver. You can thus enjoy the "high" over a beer or two and maybe even get into long philosophical discussions while the get-together lasts.
If you want to get stoned and drunk, homebrew!
With so many regulations in place, it is impossible to find a beer that is alcoholic and cannabis-infused at the same time. This is where homebrewing comes in. However, homebrewing is a skill that you'll need to learn first if you've had no prior experience with it.
If successful, you can crossfade. But remember, moderation is key. Crossfading can become dangerous if care isn't taken. Drink just enough to get buzzed and stoned but not more.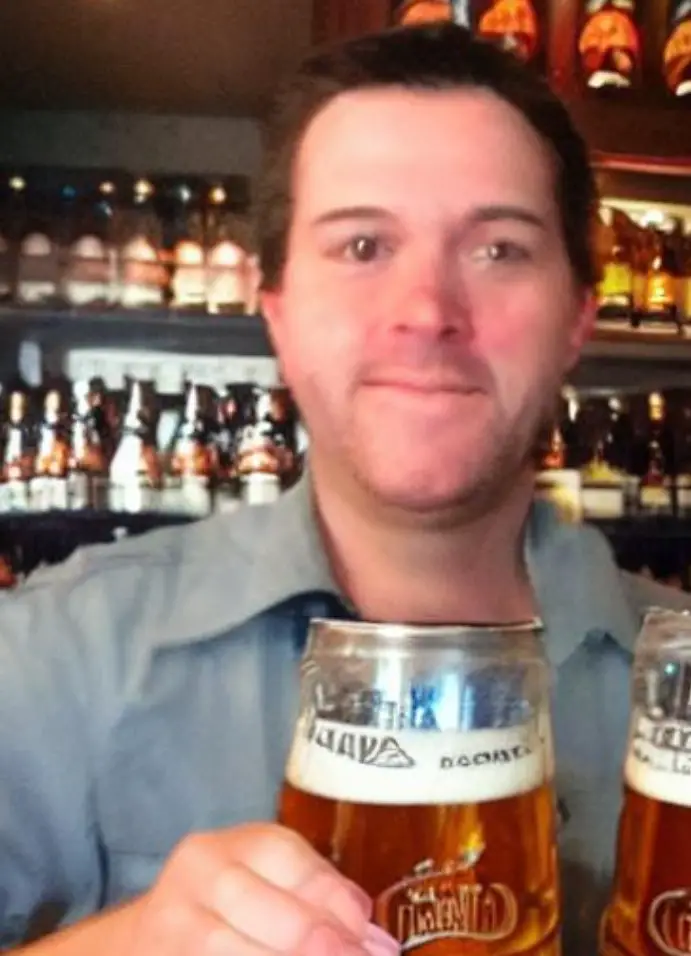 I am a passionate beer connoisseur with a deep appreciation for the art and science of brewing. With years of experience tasting and evaluating various beers, I love to share my opinions and insights with others and I am always eager to engage in lively discussions about my favorite beverage.