Are you a chocolate lover looking for some good picks to go for in chocolate booze? Then cheer up, buddy, as you hit up the right page!
Indeed, the satisfaction of eating melted chocolate can hardly be put into words. The ultimate softness, velvety feel, richness of flavors, and versatility it offers are unmatchable. So, why not add that smoothness and richness to your alcoholic drinks too? Yes, there are a plethora of chocolate cocktails and alcoholic drinks that you can ask your bartender for, or you can make one at home too.
Want to know some good categories in the row? Then without any further ado, jump to the next section, and unravel the all-time oh-so-satisfying and yummy chocolate alcohol drinks to go for. 
Top 10 Chocolate Alcoholic Drinks To Enjoy 
Indeed, nothing can be a better treat for chocoholics than a bag full of chocolate liqueurs and drinks. So, here is a list of the best chocolate-rich alcoholic beverages that you must try and enjoy their frothy confections and sweetness.
1. Death By Chocolate Cocktail
Remember the yummy Death by Chocolate cake you end up buying on almost all occasions? Death by Chocolate cocktail is just its liquid form.
It is a three-layer booze drink of chocolate, alcohol (mainly vodka), and coffee. The taste it offers is too rich in terms of flavors. You can call it a chocolate booze milkshake that leaves you with a plethora of flavors and sweetness to enjoy.
Moreover, you can top it with ice cream and garnish it with chocolate to enhance the richness.
So, why not order this heavy chocolate drink to get your chocolate craving content this weekend?
2. Chocolate Martini 
You must have tried the classic Martini, but what about the chocolate Martini? If you love desserts and your meal is incomplete without a sweet, creamy dessert, unquestionably, a chocolate Martini is the right bell to hit. It is a chocolate delight that gives the traditional Martini a sweet twist with the addition of liquid chocolate. 
Moreover, it is garnished with some chocolate and toppings to leave you with something chocolatey, velvety, and decadent.
3. Chocolate Mint Julep
Oh, so you are a mint lover who likes to add refreshing mint and peppermint to almost all meals? Then definitely, chocolate Mint Julep is your thing.
This alcoholic drink has two key ingredients: 
Minty Chocolate 
Bourbon or any other base alcohol 
The Bourbon often leaves the drink with richness and a hint of warm flavors. On the other hand, the minty chocolate makes a touch of freshness, coolness, and satisfaction to the final drink.
But remember, always drink frosty cold to enjoy the richness of all versatile flavors. And yes, you can garnish it with some mint leaves as the finishing move that will force you to lick your lips on the last drop.
4. Brandy Alexander 
Yet another equally decadent and sweet chocolate alcohol drink in the brandy Alexander. 
The drink combined creme de cacao and alcohol in almost equal amounts. As a result, the drink lets you enjoy the sparkle of alcohol and the sweetness of chocolate at its peak. And yes, a pinch of ground nutmeg is added at the end.
The end product seems like a chocolate milkshake mixed with a shot of alcohol- a perfect blend of sweetness, smoothness, and sparkliness.
To add a creamy texture, one can add some cream too.
5. Chocolate Old Fashioned
The Old Fashioned Cocktail is a classic cocktail that offers simplicity and yet too much versatility and the crux of it lies in its perfect recipe. One must be very careful in making it, as any bit of carelessness results in a destroyed taste. But the effect is worth it since it offers a delightful flavor. 
However, adding a bit of chocolate starts a new life of sweetness in the drink, making it more like a sweet smoothie to drink.
6. Chocolate Strawberry Martini: The Unique Combo
Chocolate Strawberry Martini combines strawberries and chocolates in one drink that gives floral notes to the whole drink. 
It features both the intense richness of chocolate and the strawberries' floral sweetness in a single sip.
7. Vanilla, Chocolate, and Bourbon Shake
This shake is the best cocktail that lets you enjoy the richness of both a sweet dessert and sparkling alcohol. 
One needs vanilla ice cream, chocolate, and bourbon to make this shake. Take a heavy dose of vanilla cream, Bourbon, and chocolate in a blender, and blend it until it reaches the final, creamy texture. 
Then take it out in your wine glass and until the yummy cocktail. 
The Unique chocolate and vanilla ice cream blend adds a subtle note to the drink.
8. Mexican Spiked Chocolate Drink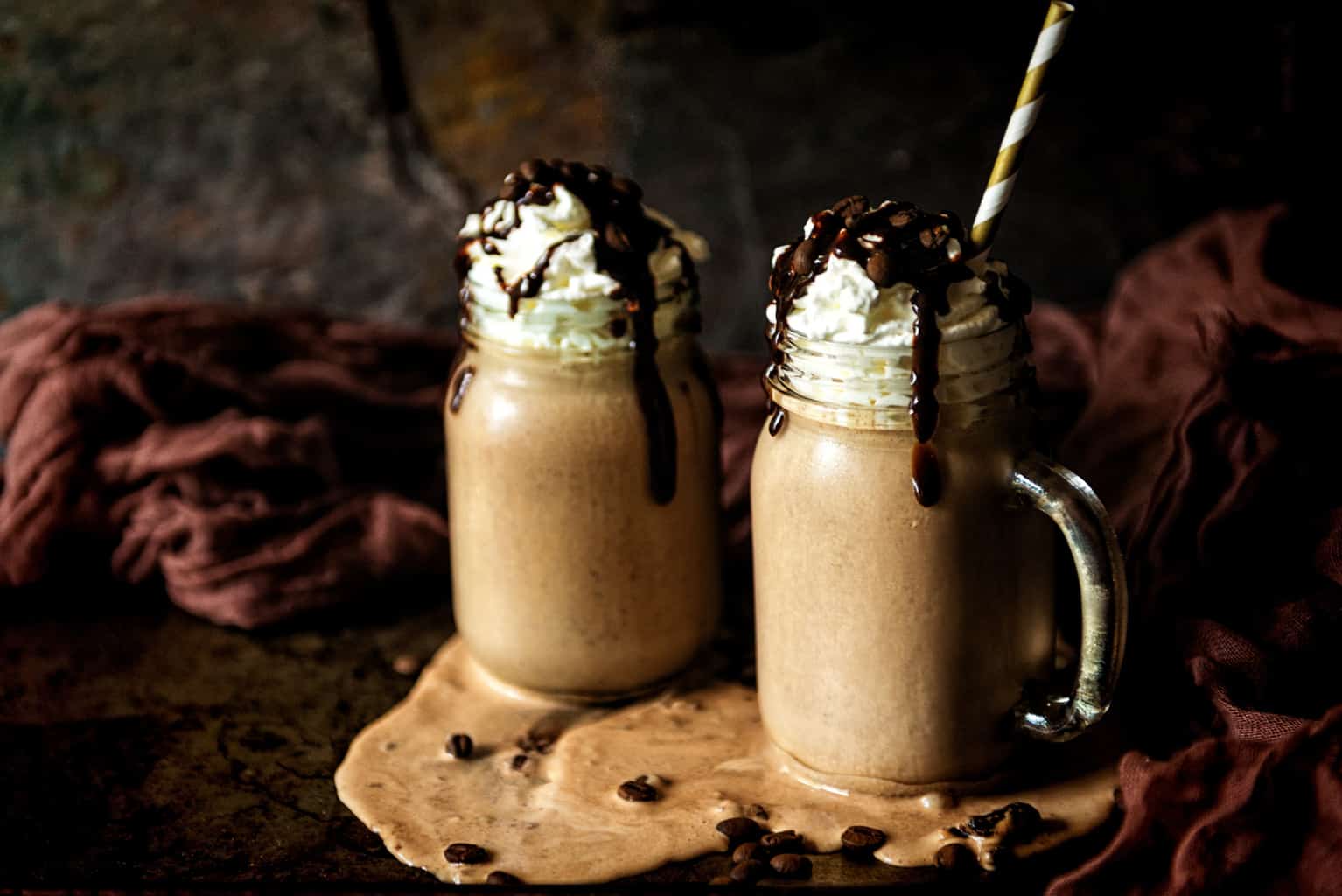 Want something to get warmed up? Then Mexican Spiked Chocolate Drink is an ideal bet. 
In it, the spicy, herbaceous tequila is mixed with chocolate. As a result, it ends up with a drink that provides you with the sweetness of chocolate, followed by the spectacular spice of tequila.
9. Chocolate Cake Shot
Looking for something more intense and chocolatey? 
Chocolate cake shot is the best cocktail for chocoholics. It combines chocolate-rich liquor with cake vodka that leaves the drink with a hard and fast chocolate cake or chocolate smoothie flavor.
10. White Chocolate Martini
And here comes the last drink of our listing- white chocolate Martini. 
Unlike the traditional Martini, this alcoholic drink combines white chocolate with vanilla-infused vodka that leaves the glass with a sweet spin of delightfulness and creaminess. 
Moreover, white chocolate adds a different taste that you definitely won't be able to resist.
A Few Non-Alcoholic Chocolate Drinks To Switch To
Are you on the way to cut off your alcohol consumption? Indeed, a good step. 
If yes, here are the best Non-Alcoholic chocolate drinks and Mocktails to satisfy your sweet craving.
Non-alcoholic Chocolate Martini 
Frozen Hot chocolate 
Non-Alcoholic Chocolate Mocha
Non-alcoholic chocolate cherry Martini 
Chocolate peppermint Mocktail
Conclusion
Indeed, chocolate alcoholic drinks are a treasure that allows you to sip creaminess, a plethora of flavors, sweetness, and experience sparkliness all at once.
In addition to the ones we mentioned, there are many more chocolate alcohol drinks to go for. Moreover, various non-alcoholic chocolate drinks are also available to switch to.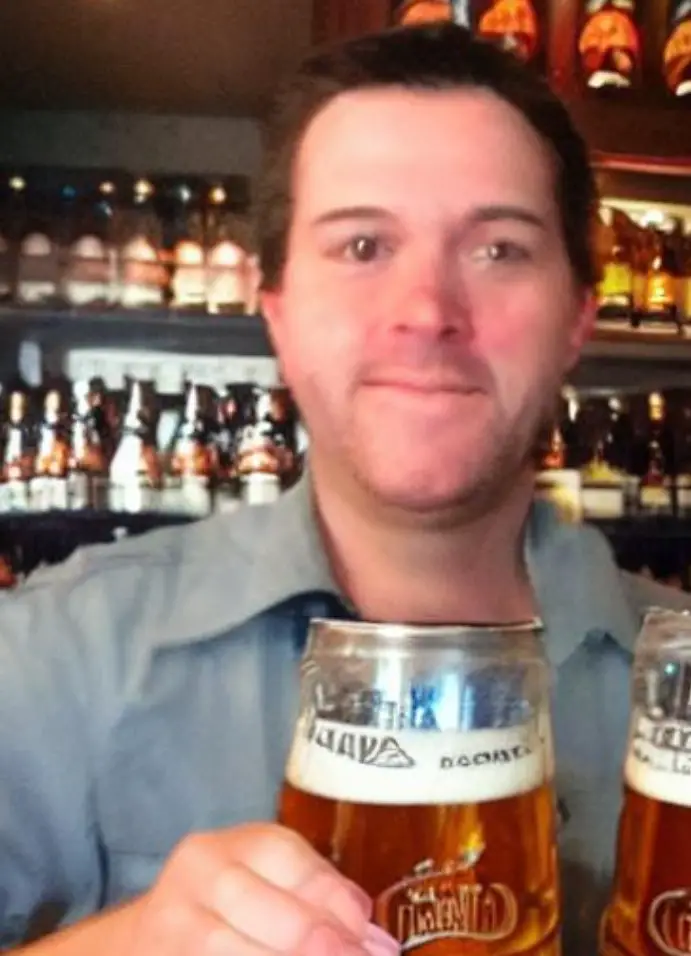 I am a passionate beer connoisseur with a deep appreciation for the art and science of brewing. With years of experience tasting and evaluating various beers, I love to share my opinions and insights with others and I am always eager to engage in lively discussions about my favorite beverage.