Cristiano Ronaldo, the legendary Portuguese football player, is an all-time favorite of everyone. He is still one of the best players in the world because the footballer is much more severe and intense in his diet and training. He is distinguished for his unbelievable accomplishments on and off the pitch.
While it is believed that Cristiano leads a healthy lifestyle, Cristiano Ronaldo's admirers frequently ask, "Does Cristiano Ronaldo drink alcohol." This blog will delve into the relationship ship between alcohol and Cristiano Ronaldo and also his lifestyle choices about diet and exercise. 
Does Cristiano Ronaldo drink alcohol?
Whenever there is a rumor in the media about whether this legendary football player consumes alcohol, the answer is  "No." Yes, he does not look after alcohol, and also he does not even smoke or take drugs. An emotional reason behind this made Ronaldo not even consider consuming alcohol. 
Cristiano Ronaldo is well known and admired for his fantastic body and takes excellent care of himself off the field, and the striker does not drink alcohol owing to his father's untimely death. 
Cristiano Ronaldo has become famous for his tremendous attitude towards football, regardless of where he is on the pitch, and his incredible body. Every year, the Portuguese star is reputed to spend inconceivable money on personal trainers. And what would be the reason behind this famous football celebrity who does not drink alcohol? 
Why does Cristiano Ronaldo not drink alcohol?
Cristiano Ronaldo's father passed away at 52 because of alcohol consumption. It is the reason why Ronaldo does not drink alcohol. Yes, Ronaldo was raised by his mother, Maria Dolores dos Santos and described that his father did not witness his son's sporting accomplishments when he was twenty years old. 
His father left him in 2005 because he was affected by liver failure induced by alcoholism, and it is supposed this is why the well-recognized sportsperson has sworn off drinking totally.
Ronaldo could not hide his emotions while talking with Piers Morgan about his father, that his father had never seen him becoming a player. While remembering his father, he says, "To be the number one, and he doesn't see nothing, and he doesn't see to receive awards, to see what I became." So he knows how alcohol would affect the loved and dearest one. 
Ronaldo tweeted his Twitter page to his brother, saying if he wins the Champions League, he has to stop using drugs and alcohol. He kept his promise, won the match, and asked his brother to keep up his deal. 
His mother has also stated that Ronaldo's older brother was in drug addiction, and the football player paid for the treatment of his brother well being. His mother also added that Ronaldo saw the things that drinking and drugs made his family with negative impacts, which is why he omits alcohol and stands as a legendary player till now. 
After his mother confesses that "Cristiano has seen what alcohol and drugs can do to people close to him, and it's part of why he has become who he is today. What occurred to our family explains why Cristiano doesn't have vices. He doesn't smoke or drink. His addiction is football." 
Ronaldo shared his emotion about his father in an event called Good Morning Britain in 2001; he does not know his father fully and is a drunk person. Both had no normal conversation, and it has been hard for Ronaldo. 
We can understand how much Ronaldo loves his family and football from all these incidents. These occurrences have made Cristiano Ronaldo avoid falling into drinking habits. 
Does Cristiano Ronaldo try Champagne Once? 
When Cristiano Ronaldo acquired the top impressive trophy of his career, the EURO 2016, he was stunned and drunk after the match. He said that "It's the truth. I usually never drink, but that day was so special. It's my most important title." He informed Dazn that he laughed, cried, and got a little drunk. 
During that time, he got dehydrated because of the alcoholic effects and said he dislikes having liquor anymore.
As soon as the game ended, Ronaldo tried out a glass of champagne to rejoice in the triumph; however, it went to his head. Ronaldo remains to be a classical professional and is a motivation to lots around the world. It is lovely to see a footballer having moral habits that could help shape forthcoming generations to withhold from a harmful addiction. 
What are Cristiano Ronaldo's diet and fitness secrets?
No player in football has drawn this much attention for his physical qualities, and only Cristiano Ronaldo made it. Ronaldo follows 15 fitness tips that remain the secret behind speed and strength. 
He starts his workout with simple warm-ups and goes to cardiovascular training. While working out, he ensures he targets the entire body by improving his strength and stamina. During match situations, he reflects in high-density drills. 
Regarding diet, Ronaldo takes protein-rich foods, carbs, vegetables, and fruits. He mostly avoids or eliminates the sugary substance in his diet. He also holds a personal dietician who advised him to take six little meals every day – one every three to four hours. 
Ronaldo's particular favorite food is fish. When he visits restaurants, he orders steaks and salads. But whatever he eats, he is confident that everything is fresh and not frozen. He iterates everyone to stay hydrated, and this is the one he keeps repeating to his followers. 
Final Verdict
Rumors about celebrities' personal life and habits have become common nowadays. When the question was "whether Cristiano Ronaldo drinks alcohol?". Numerous people raised different controversial statements. But the truth is Ronaldo does not drink alcohol all because of his father, who passed away due to alcohol abuse.
He follows a uniquely formatted diet and strict training regimen, which puts him in tip-top shape. "He's got magic in his shoes." The first feature you realize about him is his incredible speed and power, considering he's young.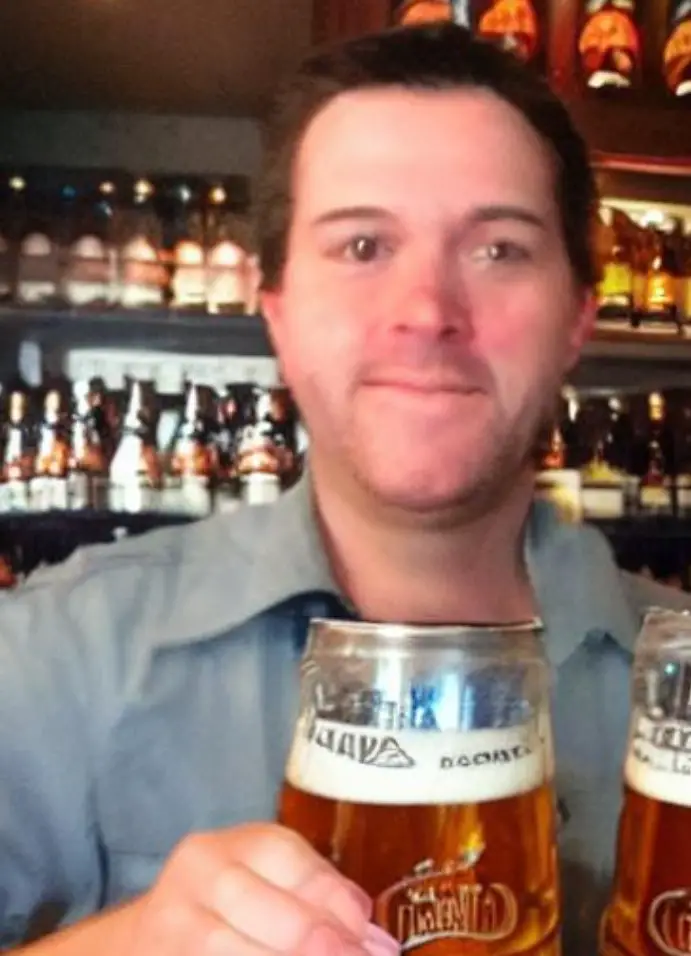 I am a passionate beer connoisseur with a deep appreciation for the art and science of brewing. With years of experience tasting and evaluating various beers, I love to share my opinions and insights with others and I am always eager to engage in lively discussions about my favorite beverage.