Delta Air Lines has proven to be a reliable and affordable mode of transportation for people throughout America. With its routine 5,000 flights, almost going to 60 countries, the airline is a go-to for frequent flyers. 
Delta offers the following services: Delta One, a premium option well known for international flights and wine pairings. Then it's delta premium select, with wider seats and more options on the menu available for select international flights. Next is Delta Comfort+; this is basically an economy cabin but with extra perks involving entertainment and alcoholic beverages even. 
Then it is the main cabin, just an economy seat with standard wifi and non-alcoholic beverages. Ultimately, there is a basic economy for anyone traveling with a budget. This flight offers the opposite perk as it is the last boarding group.
In this article, we will be exploring the alcohol menu provided by Delta Airlines.
Sky High Spirits
Delta continues to offer all kinds of spirits on their flights. If someone has invested their money into an airline ticket from Delta, they ensure the options are available. Visitors with any kind of preferences can be accommodated with complete satisfaction. Here are some of Delta's harder liquors on its alcohol menu. 
Bacardi Rum – $10
Bacardi Rum is a brand loved by anyone who enjoys premium rum. With exotic notes like vanilla and fruits combined, it is delicious. People usually make cocktails with this drink, and the quality is delivered at the end of the day. The price for a standard serving of Bacardi Rum is $10.
Du Nord Social Spirits Vodka – $10
Du Nord Social Spirits Vodka is a local brand of vodka known and loved for its smooth texture. The drink has a complex and robust flavor to it. The price for Du Nord Social Spirits Vodka is $10.
Dewar's White Label Blended Scotch Whisky – $10
Dewar's White Label Blended Scotch Whisky has an exciting but balanced flavor profile. It features notes of honey, vanilla, and subtle smoke, making it ideal to drink neat or include in a cocktail. The price for Dewar's White Label on a Delta flight is $10.
Jack Daniel's Whiskey – $10
Jack Daniel's Whiskey remains at the top of its game, being an all-American favorite. The famous fan-favorite whiskey has an underlying burnt caramel flavor with a tinge of sweetness. A standard serving of Jack Daniel's Whiskey is $10.
Woodford Reserve – $10
Woodford Reserve is widely known to be a rich scotch, loved by those with a timeless preference. It has flavors of oak, vanilla, caramel, and spice. A single serving of Woodland Reserve on a Delta flight costs $10.
Bombay Sapphire – $10
Bombay Sapphire is a fan-favorite brand of gin. With the versatility of the gin, you may even find some juniper, citrus, and vanilla within the drink. One serving of Bombay Sapphire costs $10.
Cocktails
The Bloody Mary, Mimosa, and Greyhound are some of the most well-liked drinks served to Delta first-class customers. These drinks are all created with premium ingredients and will satisfy even the pickiest of taste buds.
Filthy Bloody Mary – $10
This is a favorite among vodka drinkers who want to have a little more fun than usual. The beverage has hot and savory deliciousness, making it ideal for people who don't like fruity drinks. It contains vodka, Tabasco sauce, celery, and tomato juice. The price for a Filthy Bloody Mary is $10.
Tip Top™ Espresso Martini – $12
The Tip Top Espresso Martini gives you a rich taste of luxury with its smooth blend of coffee and vodka. The price for a Tip Top Espresso Martini is $12.
Tip Top™ Old Fashioned Cocktail – $12
The Tip Top Old Fashioned Cocktail is a sophisticated drink. It consists of bourbon or rye whiskey, along with syrup for sweetness, and then topped off with a cherry. The price for a Tip Top Old Fashioned Cocktail is $12.
Beer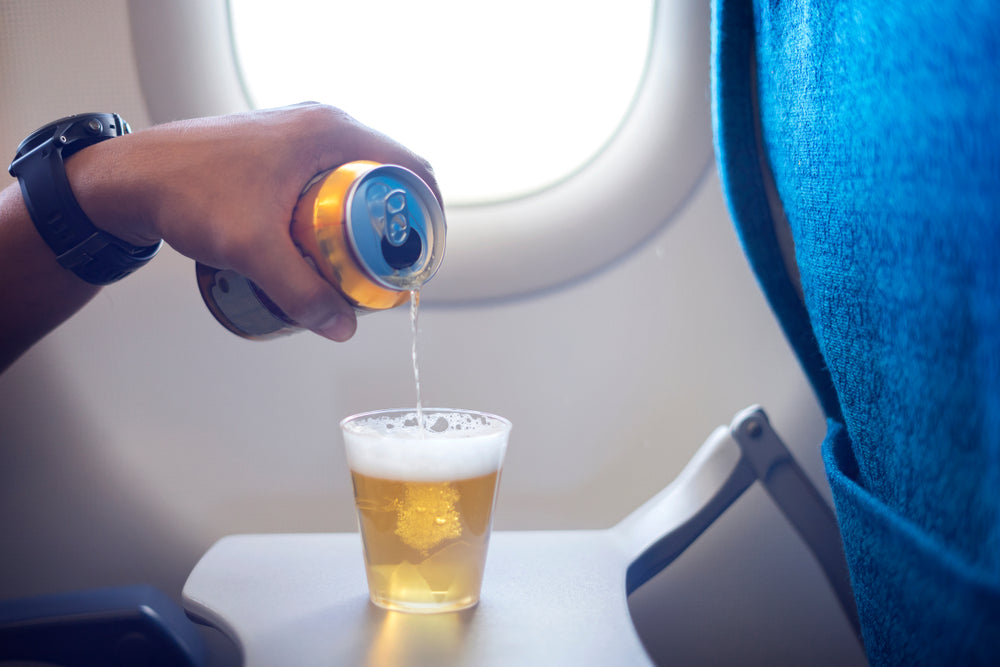 Topo Chico Hard Seltzer – $8
Topo Chico Hard Seltzer is a revitalizing drink that is crisp and fresh in its content. It is a top choice with the combination of Topo Chico sparkling water and a couple of fruit flavors. The bubbling effect makes you feel light. Lemon-lime, strawberry guava, and pineapple are some of the flavors. The price for a Topo Chico Hard Seltzer is $8
Bell's Oberon Wheat Ale – $9
Bell's Oberon Wheat Ale is loved and enjoyed by many on their flights across America. What is better than having a craft beer in the sky? Not much, we bet. This is an ideal choice for any beer enthusiast with its fresh citrus flavors and a hint of sweetness. The price for a Bell's Oberon Wheat Ale is $9.
Miller Lite – $9
Miller Lite is a widely recognized American-style light lager. This has to be at the top of this list due to being a loved beer in America. Miller Lite is a light lager enjoyed by everyone in the country. It pairs well with small appetizers, so perfect for game viewing of any sort. The price for a standard serving of Miller Lite is $9.
Wine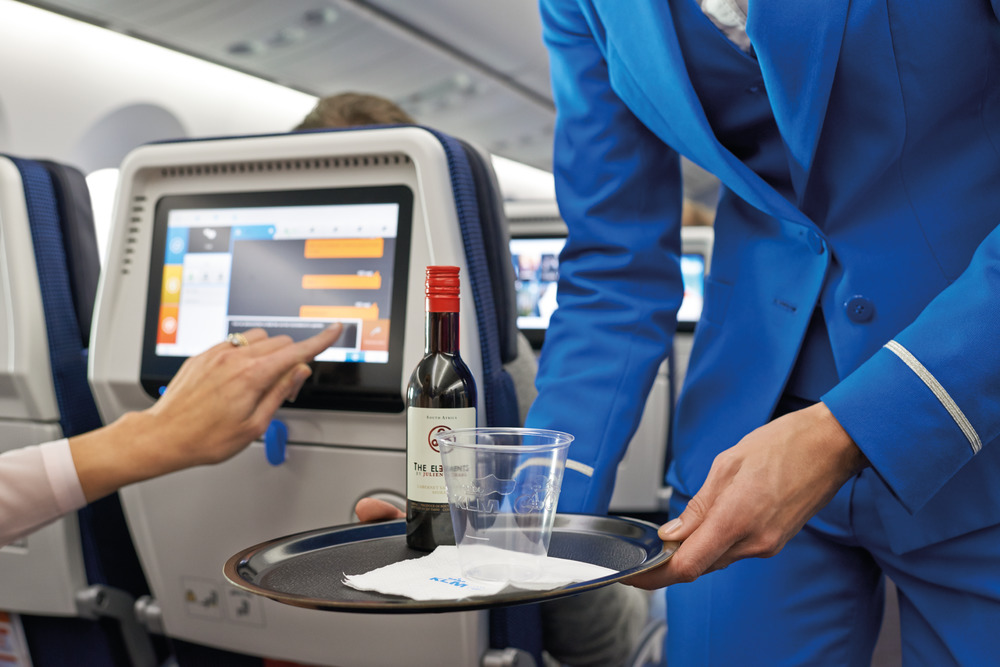 Imagery Cabernet Sauvignon – $11
This wine has a strong character, being a classic red wine. It hints at rich, deep flavors of cherry and blackberries within itself. The drink also hides some spice in its midst. This unique blend pairs well with any food with carbohydrates, such as pasta, meat, and cheeses. The price for a standard serving of Imagery Cabernet Sauvignon is $11.
Imagery Chardonnay – $11
Imagery Chardonnay Is a fresh and exciting white wine. It carries intense flavors of tropical, solid fruits with fruity notes and sweet floral aromas. This wine pairs beautifully with light dishes such as salads and seafood. The price for a standard serving of Imagery Chardonnay is $11. 
Conclusion
Delta has made sure not to compromise on its safety protocols. As any severe airline should, they are also very strict on their guidelines and rulebooks related to alcohol. 
Keeping a hygienic report on the alcohol being served on board is a number one priority for the airline. Doing routine checks so that no customer has to worry about those protocols not being followed.
They also double-check who they serve alcoholic beverages to and how old they are. The legal drinking age in the sky is the same for all of America, which is 21. 
That is something they put precedence in so no underage drinkers are accommodated. In the end, they also strictly prohibit carrying alcohol on board and then drinking it later on. That has zero tolerance for the airline.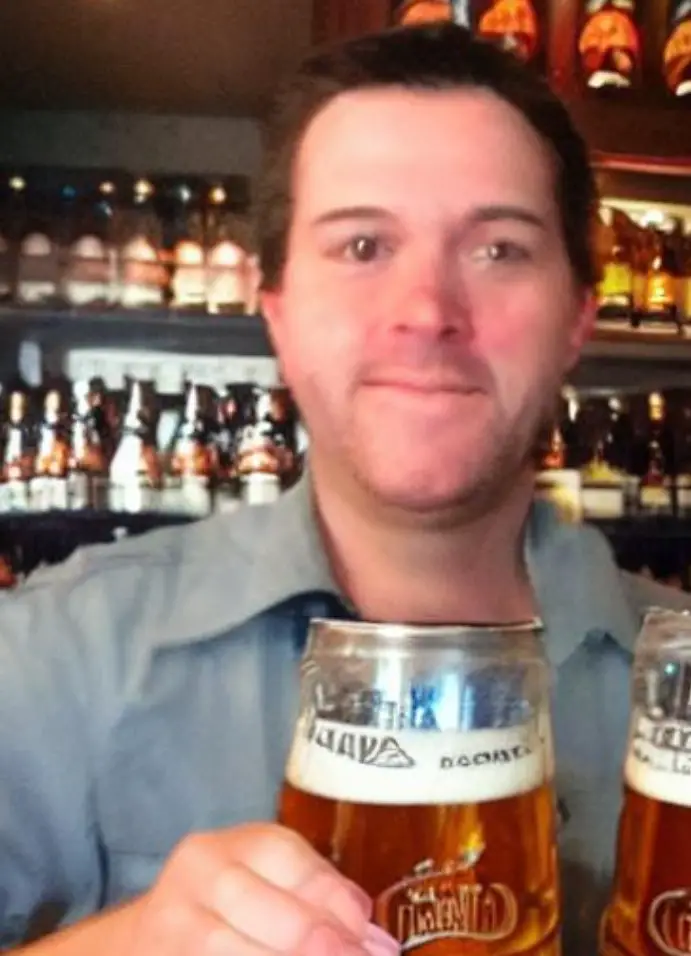 I am a passionate beer connoisseur with a deep appreciation for the art and science of brewing. With years of experience tasting and evaluating various beers, I love to share my opinions and insights with others and I am always eager to engage in lively discussions about my favorite beverage.