You will find many botanical gardens worldwide, and they exist for a reason. Anyone interested in botany or in the field of plant research will find these gardens not only heavenly but also a rich source of knowledge. They have many different varieties of plants that are all well documented and available for the scientific community and visitors alike to discover new aspects about each plant species. 
With places such as these, you not only have the opportunity to nourish your own mind but also get your family and friends interested in something worthwhile. These spaces are specially dedicated to maintaining and enriching plant biodiversity, something that our planet needs as we all combat the climate crisis. Hence, valuing such places is important, and we can do so by making sure that we are respectful of the respective codes of conduct before visiting any botanic garden. 
Why visit a botanical garden?
Botanical gardens are usually maintained by or affiliated with the government, a university, or independently operated. But no matter who's in charge, the primary intention for its presence remains the same: these gardens are a treasure trove of information and scientific data.
Through the diversity that you will find here, you can study plants in detail and relate your study to the natural environment at large. Not only will your understanding of nature grow, but you will also mature in how you think about ecosystems and our planet in general. 
Things to keep in mind before visiting a botanic garden
As with all places that you visit, you need to know how you are supposed to behave while at a botanic garden and how you can make the most of your trip. While you can find most of this information on their website, you can also call the information desk to find out further details.
Getting preliminary information will help you carve out a plan for your visit so that you don't miss out on the best things to see there. Also, be mindful of the purpose of visiting a botanic garden and your comportment by following these guidelines:
1. Be respectful and follow the rules
Each botanical garden is different, so you will have to call their administration to ask for important information and rules to be aware of what is tolerated and the things you need to avoid. You must also keep in mind that a lot of hard work and dedication is given to maintain these vast spaces. You must, therefore, not cause harm to these plant species and only observe them. 
2. Have the intention to learn 
Remember that a botanical garden offers a rich diversity in terms of plant life. If you don't have the intention to learn or are just visiting to kill time, you might as well visit a different spot. If you have curiosity and are willing to enhance your mind, a botanical garden will serve your best interest. 
3. Bring your friends and family
A botanic garden is best visited by having many people by your side. This is because the more people that are around you, the more you will have access to different minds and ways of thinking. This will bring diversity in thought and a chance for you to have elaborate discussions and debates on what you discover there.
If you have children in your family, you can bring them along to see if they are interested in botany. Children who show exceptional curiosity might grow up to be botanists.
Check the rules about alcohol
If you are a drinker and want to know whether it will be against the rules to drink alcohol in a botanical garden, all you will have to do is ask their staff or simply call the reception desk. While some are quite open about the use of alcoholic beverages on their premises, others might be a little more reserved or have their own sets of rules.
The Chicago Botanical Garden, for instance, does not allow any alcohol bought from outside within the premises. If you wish to purchase alcohol, you can do so from their Garden café. Wollongong Botanic Garden, on the other hand, does not allow any alcohol on its premises. Albury Botanic Gardens has yet another rule related to alcohol. While this beverage is generally prohibited within the premises, you can still apply for alcohol approval for special occasions for a fee. 
In most cases, you can get all the information that you want related to alcohol on the website of each botanical garden. They list their rules in detail so that when you arrive, you are not caught by surprise or don't do something that is against their code of conduct. 
Have basic etiquettes 
Even if alcohol is allowed, you need to be sure to drink in limited quantities and not get drunk. If you start misbehaving or damaging the property because you've had too much to drink, you might be asked to leave, may incur a heavy penalty, will damage your reputation, or worse, will be forbidden from visiting the premises ever again.
Good manners are essential to making sure a great ambiance is maintained wherever you go and that you are not an inconvenience to any of the other visitors. Decent behavior will help you have a great and unforgettable time there.
Conclusion
While you might want to have alcohol at a botanical garden since it seems like the perfect spot for a picnic with your loved ones, you need to remember that not all botanical gardens are alcohol-friendly zones.
This is because each administration would have to consider the well-being of their natural environment, and they might consider alcohol consumption to not be in the best interest of their flourishing landscape.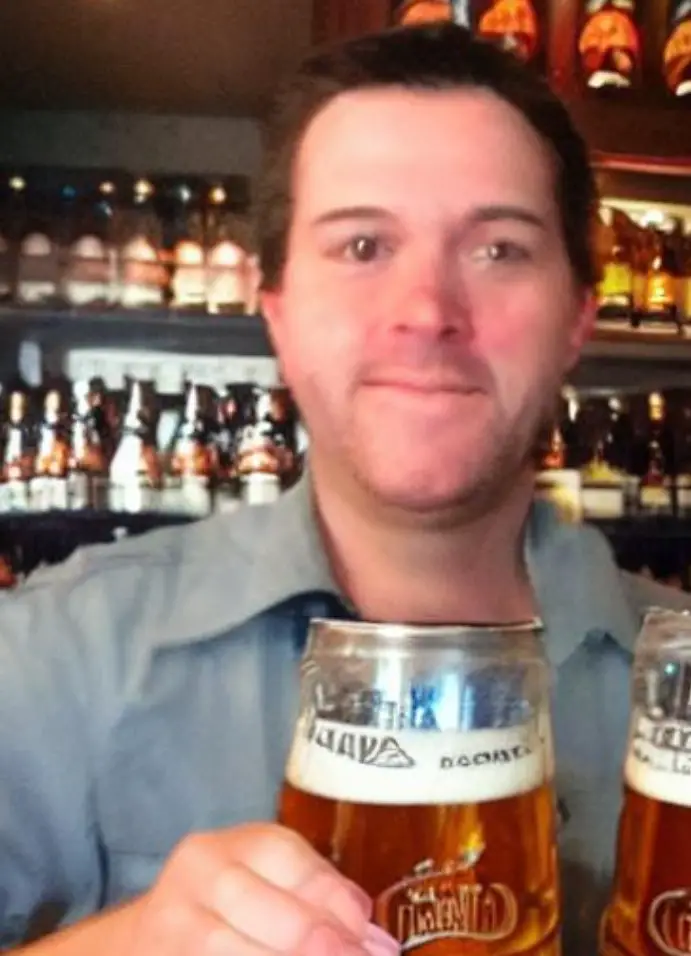 I am a passionate beer connoisseur with a deep appreciation for the art and science of brewing. With years of experience tasting and evaluating various beers, I love to share my opinions and insights with others and I am always eager to engage in lively discussions about my favorite beverage.