Since national parks are perfect relaxation spots, many people wonder if they can spend some time there with adult beverages like beer. But you should know that the rules and regulations for each national park are different, and it is best to check individual guidelines or speak to their staff to see whether you can legally drink at a certain park. In most cases, you will have access to this information very easily, but if it is unclear, it is best to leave the beverages at home. 
What is a national park?
A national park is an expanse of land that is untouched or left unmodified as a result of human activity. It is under government protection, which aims to preserve its natural state. There are many purposes for such parks:
They serve as excellent outing spots
Increased urbanization has left many people frustrated and longing for nature, peace, and quiet. National parks are treasure troves, not just because they offer a natural landscape and a chance to see native animals and insects but also because they are perfect recreational spots where families can get together and have a fun time. So, the next time you are trying to find a fun activity for your loved ones, why not consider having a picnic at your local national park?
They pique the curiosity of the scientific community
Considering that national parks are mostly unchanged, scientists and historians can study the area and all the creatures that live within the premises. For instance, Yosemite National Park serves as a famous ground for thorough scientific research in different areas.
One such research is based on how to protect local bats from a fungus that attacks them and is now spreading in California. These bats are important for agriculture in the region because they remove pests, eat up mosquitos, and deposit fertilizer in the form of their droppings. If their numbers start diminishing, it will be catastrophic for the sector, which will have to spend more on pesticides. 
They help preserve the natural environment
Our towns and cities are quickly being gobbled up by concrete, and national parks play a great role in preserving the greenery or nature. If the government didn't take this initiative of preservation, these areas would also be used to build more infrastructure. Nature and its biodiversity are crucial for a healthy planet and to counter climate change.
Most national parks allow alcohol in certain areas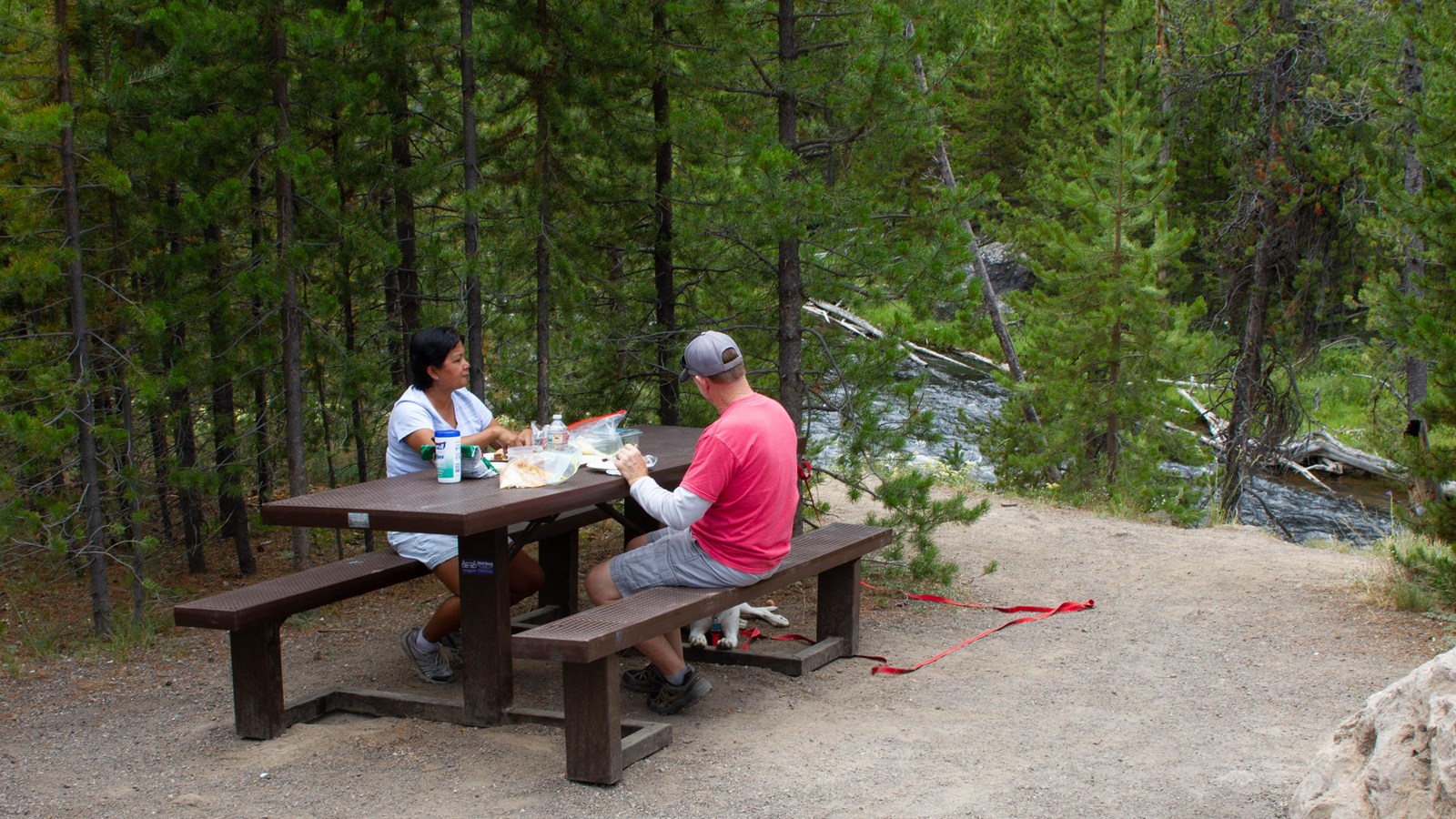 You should easily be able to drink alcohol in areas that are in public use or at the campsite. However, you should avoid drinking it in concession and park buildings. Additionally, there is an alcohol restriction in areas with potential danger, such as close to lakes, ponds, or trails. This makes sense since if you consume too much alcohol, you can end up harming yourself by drowning or tripping over a rock. 
However, even if alcohol is allowed, you need to respect the rules set up around drinking. These rules apply to intoxication in a public setting, having open containers, or drinking while underage. You might incur heavy penalties if you break any of these rules, which will definitely ruin your entire outing. Punishments can be serious such as jail time, a hefty fine, probation, and being banned from the park. 
Some places where drinking is legal
These national parks have bars or pubs within their vicinity where you can enjoy your adult beverage peacefully without any repercussions. The best part is that most come with scenic views or a great indoor ambiance. Here are the four well-known spaces:
1. Yosemite national park's Ahwahnee hotel
The hotel contains a bar where you can go to relax after spending time outdoors exploring the park. At the bar, you will find fireplaces made of stone and a great view of the park, giving it a cozy yet elegant look. Not to mention, you will fall in love with their wide collection of alcoholic drinks such as beers, cocktails, spirits, and wines. They can also serve you drinks without alcohol if you plan to abstain. 
2. Zion national park's Zion Canyon brew pub
While the red rocks are an interesting site at this national park, you might want to head to their Zion Canyon brewpub at the south entrance when you get tired. The best part is that they are open throughout the week. While having a drink, you can enjoy some live music with amazing views. 
3. Grand Canyon's El Tovar hotel
Located at the south rim, the hotel is at a convenient location and offers a wide variety of drinks for its clientele, including an award-winning and well-known selection of wines. You can choose from over 100 bottles according to your taste and will be able to enjoy it while having access to a spectacular view. 
4. Rocky Mountain's The Rock Inn Mountain Tavern
Situated in Colorado, this national park features a comfortable and simple yet elegant tavern where you can enjoy music and a range of cocktails. You'll definitely have a cozy time at this place that resembles a log cabin.
Conclusion
There are many national parks around that not only allow alcohol on their premises but also have pubs or bars built within the premises so that visitors can enjoy some time with their friends and family over drinks. However, carrying out thorough research to make sure that the park you're planning to visit allows alcohol is important so that you don't get into trouble.
You will also have to check if the consumption is limited to a few vicinities within the facility. You can easily find all this information on their website or by talking to their staff.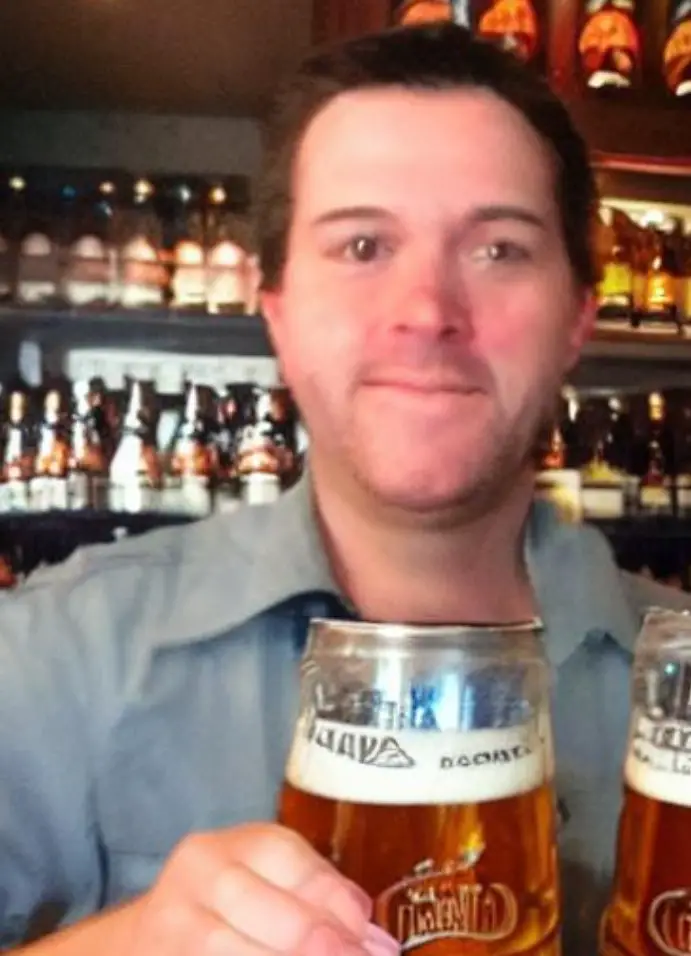 I am a passionate beer connoisseur with a deep appreciation for the art and science of brewing. With years of experience tasting and evaluating various beers, I love to share my opinions and insights with others and I am always eager to engage in lively discussions about my favorite beverage.