Yes, provided you are consuming from a licensed facility, like a hotel, bar, or restaurant. Agadir is located in Morocco, a predominantly Muslim nation whose religious beliefs strictly prohibit the consumption of alcoholic beverages. However, the nation's hospitable and open-minded population does not practice any malicious behavior towards tourists looking to have a drink. Just treat the natives with respect and avoid causing them any trouble.
In this blog, we will talk about drinking habits in Agadir, Morocco, and local rules and regulations, the government's stance, and societal acceptance. Stick around if you want to dive deeper into this.
Government's Take 
Although it is not prohibited to consume alcohol in Agadir, many gray areas need to be addressed. These complications are highlighted in the Moroccan Penal Code (which is written in French, so keep following our blog to learn more about it).
Like most Western countries, you must be of legal age (18 years), and the beverage must be purchased from a licensed distributor. However, alcohol must never be consumed in public places. The government takes a strong stance on this, and perpetrators can face punitive measures such as fines and imprisonment. 
On top of this, the government of Agadir has a zero-tolerance policy against intoxication at any and all sports events or drinking in venues where a sports event is being held. Offenders may be charged as much as 10,000 dirhams (over $950).
The Definite Standpoint on Chronic Intoxication
The country has laws imbued into its penal code for matters pertaining to chronic intoxication. The harsh penalties for any criminal behavior connected to inebriation are greatly emphasized in the penal code. 
Law enforcement officials are always on the lookout for potential links between intoxication and criminal activities, under which the court will determine whether to place the offender in relevant rehab facilities. This is usually only done when there is a solid link between alcohol or narcotics and the criminal behavior of the perpetrator.
Note: To purchase alcohol in Agadir, you must show your ID, showing you're of legal age and are not Muslim. The Laws forbid Moroccan Muslims from consuming alcohol in the country, and there is strict punishment for breaking this law.
The city also has a zero-tolerance policy against driving under the influence, and you will be charged hefty fines and legal consequences if you are caught breaking this rule.
Societal Perceptions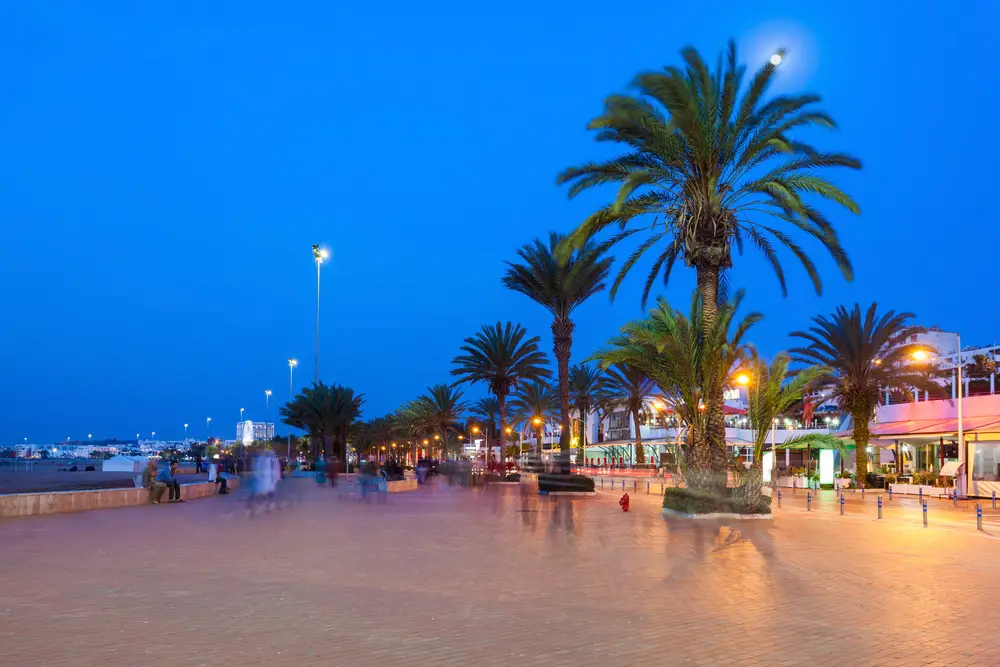 The population of Agadir is predominantly Muslim and follows Islamic principles that mandate them to avoid alcoholic drinks. Therefore, consuming alcohol may be seen as a taboo in many places. Despite being a tourist destination catering to a diverse population, it is still perceived as an abomination, so it is best to avoid carrying alcohol in public.
Two things to be particularly cautious about are: 
Avoid carrying or consuming alcohol in mosques (or other religious grounds), educational institutes, or government buildings.
Tread with extreme caution in the holy month of Ramadan, when the religious spirit of most Moroccans is at its peak.
Where Can You Get Alcohol in Agadir?
Although it does sound like getting around with alcohol is nearly impossible, the city of Agadir has a much more relaxed environment than the rest of the country due to the high influx of tourists. 
Following are some locations you can get yourself a bottle of champagne. 
Uniprix Marjane supermarket
Carrefour Market 
Almazar Supermarket
Metro Cash & Carry
Atout Boisson
If you are the type to gulp down wine while you enjoy your decadent meals, then you should note that it would be pretty difficult to get alcohol in small cafes and restaurants. Obtaining a license to distribute alcohol is extremely difficult and costly, and only high-end restaurants can do so.
But you are not in a small Moroccan city, are you? Agadir has countless pubs and bars, as well as lavish fine dining spots for you to explore, where you can enjoy your perfect meal paired with your favorite beverage. Ask your travel guide, and they will show you the best places in town.
Moroccan Drinks
Despite having strict laws, the country is one of the top exporters of Alcohol in the world. Let us explore some popular drinks served in the country.
Spéciale Flag
A Moroccan beer crafted from barley and multiple aromatics, with a unique flavor profile and many varieties. It is widely available in most places serving alcohol in Agadir.
Casablanca
A highly popular beverage is the Moroccan take on beer. This refreshing drink has gained quite a lot of attention on the global stage and is regularly paired with Moroccan delicacies. 
Mahia
A Moroccan-Jewish is a traditional brandy/spirit that utilizes fruits to culminate a rich, refreshing, and decadent flavor not felt in many beverages. It is also seen as a symbol of cultural and religious importance in the Jewish community.
Storks
A classic Moroccan brand, it serves light and refreshing quality beer with many variations. These classical Moroccan beverages allow consumers to experience a wide array of alcoholic flavors and are particularly enjoyed during special occasions and festivities. 
Tips To Enjoy Alcohol in Morocco
Here are some tips for you to enjoy your beverage without causing any discrepancies in the environment around you.
Drink in designated establishments or the comfort of your private space.
Arrange the transportation to your dwelling prior to getting drunk. 
Limit alcohol consumption in the month of Ramadan.
Avoid drinking in public places, especially areas where sporting events take place.
Conclusion
Unlike Western societies, alcohol plays a much more minimal role in the lives of Moroccans, and the act of alcohol consumption is often seen as immoral. Regardless, Agadir, being a major tourist hotspot, has incurred increased tolerance for alcohol consumption. Therefore, it is also nice to be respectful of their beliefs and values. 
Remember to practice safe drinking habits, drink discreetly where necessary, and abide by the laws of the place that you are visiting, and you will be good to go!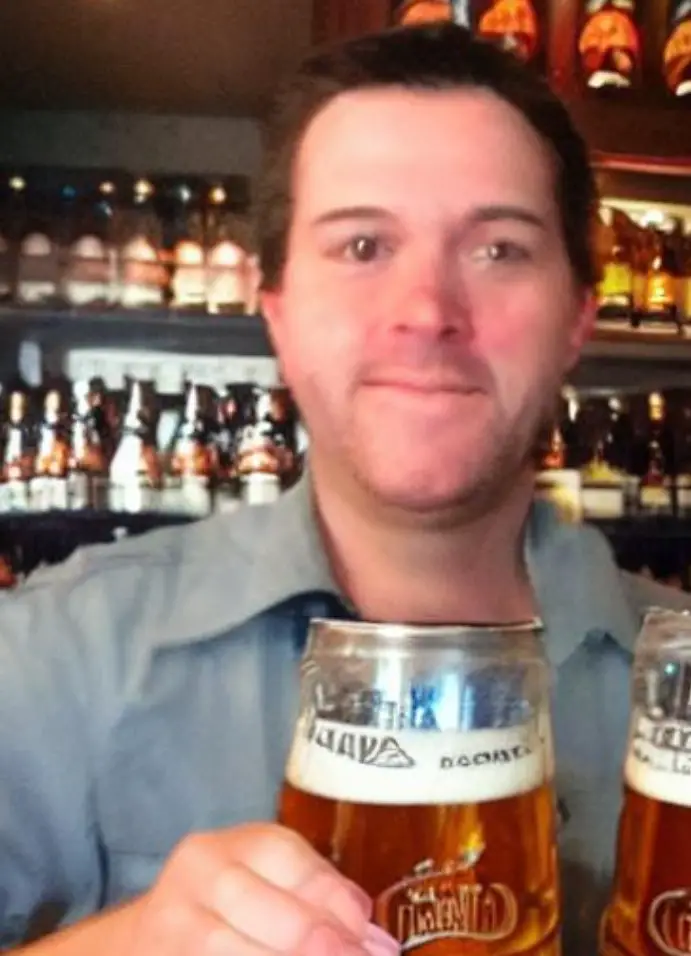 I am a passionate beer connoisseur with a deep appreciation for the art and science of brewing. With years of experience tasting and evaluating various beers, I love to share my opinions and insights with others and I am always eager to engage in lively discussions about my favorite beverage.