You could be wondering whether it is legal to drink alcohol when visiting Morocco. After all, Muslims make up the majority in Morocco, and the Quran prohibits drinking.
You may have stuff stronger than mint tea since drinking alcohol is legal in Morocco. But there are laws that you have to comply with while in the country. Compared with nations like France, Portugal, or Poland, consuming alcohol in Morocco is harder.
While it can appear like that occasionally, Morocco is not a 'dry' nation, and there are places where alcohol is sold. This article provides all you need to find out about the topic.
Is Alcohol In Morocco Legal?
Regardless of what you probably heard, it is not against the law to drink alcohol in Morocco. But you should know there can be gray areas.  
Throughout Morocco, you can purchase various types of drinks. Despite their beverages, wines and liquors are created there. But politicians and the people who ensure you heed the rules care about where and how you drink alcohol. 
You won't be in trouble solely for drinking booze, but you can only do a few things you're familiar with. Something that may amaze you is that you can't try to get into a sports arena or a public area where sports occur or a game has begun if you've been drinking.
From youth to big leagues, it looks like alcohol and sports go together in the U.S., right? However, in Morocco, combining these dots is a crime that may get you arrested.
Can You Drink Alcohol In Public In Morocco?
From all the details drinking in Morocco in public is illegal. The U.S. State Department's website about traveling in Morocco doesn't mention alcohol. 
Instead, it covers matters you could be arrested for and other significant details they feel you should know. But both the U.K. and Canada's official government offices for foreign travel tips say it is illegal to drink booze anywhere except in a licensed restaurant or bar.
 Doing so may get you arrested. "Open-container laws" aren't unique in the U.S., except for a few areas. So, you could already be used to this.
How Is Alcohol Viewed In Morocco?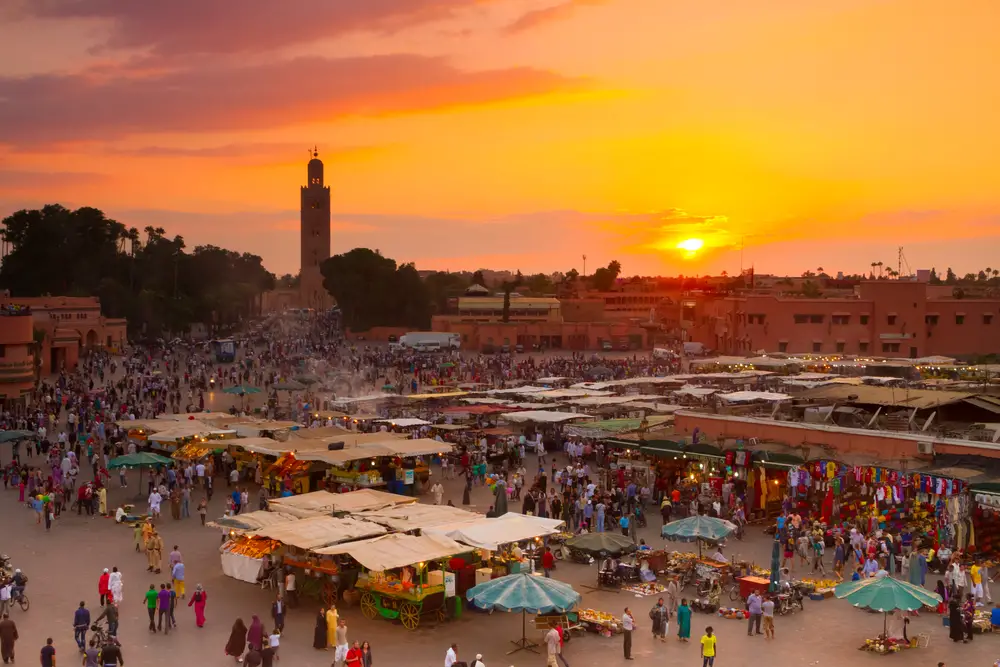 While you can drink alcohol in Morocco, it lacks an excellent reputation, and most Moroccans view alcohol as a substance from the West. Law also says that Muslim Moroccans can't buy alcohol, so you won't find many individuals drinking.
However, research reveals that Moroccans drink far more than they did a few years earlier. Yet, it's still beneficial to be calm and not roam around the city intoxicated. Tourists can still drink booze during Ramadan, but few places will provide it. 
During Ramadan, many restaurants, food stands, and shops will stay closed during the day in Morocco. During this time, it's recommended not to eat or drink (water) in public. 
But after dark, shops and bars typically stay open until 1 am. So evening is the best chance to load up on meals and beverages.
How Much Does Alcohol Cost In Morocco?
Unlike European countries, alcohol is costly in Morocco since it's heavily taxed. Plan to spend €2.50 to €3.50 ($2.90 to $4) for a 25cl local beer and €4 to €6 ($4.65 to $7) for a 33cl beer. You'll spend more in eateries and bars. If you want to locate the best deals, head to the supermarket.
Types Of Alcohol You Can Buy In Morocco
While booze is the drink of the devil, they never hold back on what they can sell you. Morocco's liquor shops look like those you've seen in Europe and the United States.
You can purchase beer, wine, whiskey, tequila, vodka, scotch, brandy, rum, gin, and almost everything else. And many of them are from names you recognize and enjoy. 
Even in places where drinking booze is sinful, folks still make their own. You will find Moroccan beer, a variety of Moroccan wines, and Mahia, Morocco's national spirit.
Mahia – Morocco's National Spirit: Search for Mahia, meaning "water of life," is a kind of liquor created in Morocco. Mahia is a kind of liquor made from dates or figs. Morocco's Jewish community made and was renowned for it in the past. Others have stated that it reminds them of grappa.
Moroccan Beer: There are three primary types of beer made in Morocco: Stork, Casablanca, and Flag Spéciale, and they are not all alike. Stork is a light beer, Flag Spéciale is a pilsner, and Casablanca is the sole beer that's good to drink. Due to this, it costs extra.
Moroccan Wine: Morocco produces various wines, like red, white, gray, and rosé.
Moroccan Gray Wine (Vin Gris): Gray wine is another wine made in Morocco. In both style and color, vin gris is like a lighter rosé. Gray wine isn't gray, thank goodness. 
Where Can You Buy Alcohol In Morocco?
Given the required licensing rule, alcohol is sold only in some regions of the country. This license is expensive in Morocco, so only some shops have it. It's a four-digit number. Small stores and bars may be able to. You can buy booze at:
Liquor Shops: Many 8-pm specialized stores sell alcohol. Taxi drivers will drive you there and get it if you tip them. Morocco has some unique cocktails worth trying. Getting alcohol in Morocco requires more work. Few areas have it. Alcohol is more accessible in megacities and business sectors. But when purchasing it in the country, consider it carefully. When you are interested in your trip with a tasty beer and wine, take one from home instead of risking it in a new country. You can bring alcohol to Morocco, yet you are limited to 1 liter. Read the latest admission requirements before taking alcohol.
Restaurants And Bars: Many eateries and bars sell alcoholic drinks. Fancy places sell alcohol. One example is the Grand Hotel Tazi. There are also choices like Kosybar, Café Arabe, and Jemaa el Fna. But these spots are on rooftops with an excellent view of Marrakech.
Certain Supermarkets: Most alcohol is offered in stores in Marrakech, like Carrefour, Label Vie, and Champion. On the contrary, Atacadao is a trade market with an array of wine and beer.
Conclusion
While you can drink booze in Morocco, it's considered impolite, so remain respectful of the customs and avoid drinking in public. You'll drink in licensed bars, hotels, and most tourist places.
But alcohol is costly, and you should know that not all locations serve drinking drinks. When you travel across rural areas, you probably won't find places that serve alcohol.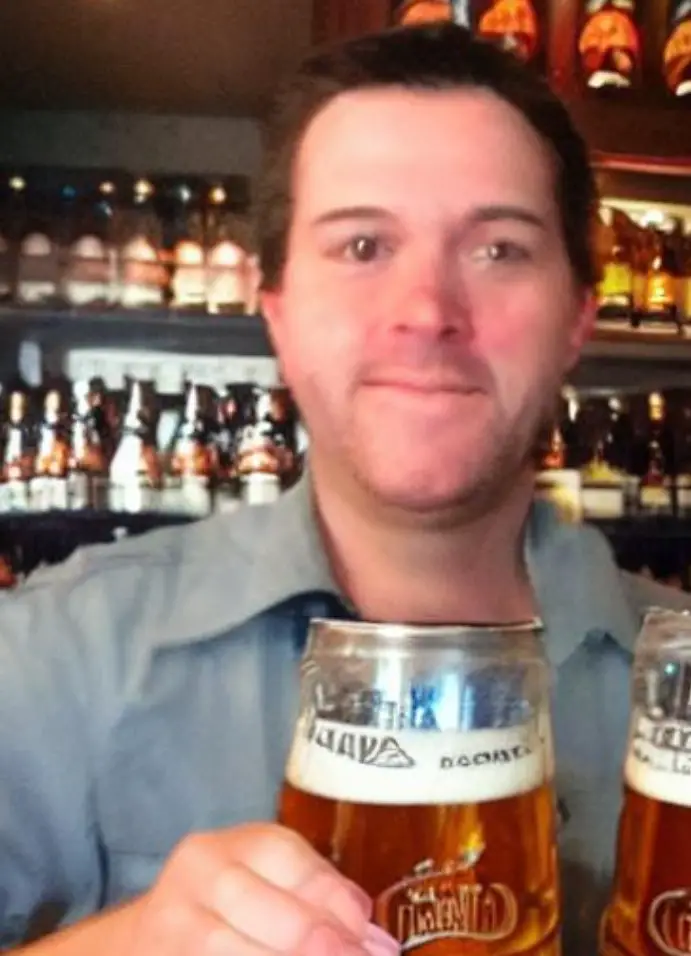 I am a passionate beer connoisseur with a deep appreciation for the art and science of brewing. With years of experience tasting and evaluating various beers, I love to share my opinions and insights with others and I am always eager to engage in lively discussions about my favorite beverage.