This is what you need to know about the drinking age in Aruba. Aruba is known as a popular vacation spot for many tourists, and as such, it is an island that's filled not only with tasty Caribbean and Dutch cuisine but also plenty of alcoholic beverages and activities. This topic will hopefully be able to answer your question about the island's liquor laws, especially if you have intentions of coming down here to party the night away. 
As mentioned, Aruba is frequented by tourists because it's such a beautiful place to relax and take a long vacation in. It's actually a colony of the Netherlands and combines both the cultures of this country, as well as the Caribbean, which it is also a part of. But what kind of liquor laws does this party destination have, and do the authorities take them seriously? What happens if you break the law? This is what you need to know. 
What is the Legal Drinking Age in Aruba?
The official drinking age in Aruba is 18 years old and above. This means that anyone 17 years old and below is technically a minor and cannot drink, purchase, or own alcohol. Bartenders, liquor shop owners, and anyone who works in an establishment that specializes in alcohol should adhere to this law, too, as they cannot provide or sell alcoholic beverages or liquor to anyone below 18 either. The same law applies to gambling, as anyone below 18 cannot enter casinos either. 
What is the Legal Drinking Age in Aruba for Tourists and Foreigners?
Tourists and foreign visitors who want to come to Aruba to get a sample of their nightlife should keep in mind that they will not let anyone in adult-only establishments if the person in question is 17 years old and below. But if you're an adult, then go ahead and visit some of the island's best nightspots and try a few of their delicious alcoholic beverages and cuisine. Those who are into Caribbean cuisine will be delighted with what the island has to offer. 
Do You Need an ID to Drink in Aruba?
ID laws in Aruba are quite lax, and they'll pretty much let anyone in as long as the person looks mature enough. But if you're visiting the country, it's still a good idea to bring a valid ID, a driver's license, or a passport along with you. Any bar, nightclub, or casino has the right to ask anyone for a valid ID, no matter how old they might be, and anyone who fails to do this can be charged. 
Legal Drinking Age in Aruba with Parents 
To be able to drink alcohol in Aruba, you must be at least 18 years old and above. This applies to all people who come to the island as visitors or who grew up there. However, there have been cases in which individuals as young as 16 years old will be able to purchase bottles of beer without anyone being suspicious, even with the parent's permission. However, selling alcohol to minors is against the law, and the authorities will charge anyone who disobeys this. 
Legal Drinking Age in Aruba by Region 
Aruba gets its own share of visitors either from planes or from cruises (Which is actually more common). And visitors who arrive on the island have to officially follow its official drinking laws, which is 18 years old and above. They can find alcohol practically everywhere, including grocery stores, restaurants, bars, and nightclubs. The drinking age is followed throughout the entire island, including its capital, Oranjestad. The Netherlands, which is the sovereign state of Aruba, also has its drinking age set to 18 years old and above. 
Can Minors Drink in Aruba with Their Parents?
No. Although parents are free to bring their children to any restaurant that serves alcoholic drinks (Restaurants, not bars/nightclubs), they cannot consume any form of liquor even with their parent's permission. Some of these establishments have even taken a step further and will place a wristband on minors to ensure that they don't get served alcohol while inside the establishment. 
Consequences of Breaking the Drinking Age Law in Aruba 
Anyone caught drinking under the legal age in Aruba will face the following: Attending a mandatory education program about the dangers of alcohol consumption, community service, and paying a hefty fine. This is appropriate for a crime such as this, as the person involved is still a minor. Meanwhile, Aruba has heavier punishments for other alcohol-related incidents, such as drinking and driving or public intoxication. 
Wrapping up the Drinking Age in Aruba
We hope that you now know everything about the alcohol laws on this island. Aruba is indeed a beautiful paradise to go on vacation in, but be wary of your alcohol consumption and make sure to follow the island's rules. Always follow the legal drinking age in Aruba, take everything in moderation, and be sure to handle your alcohol responsibly.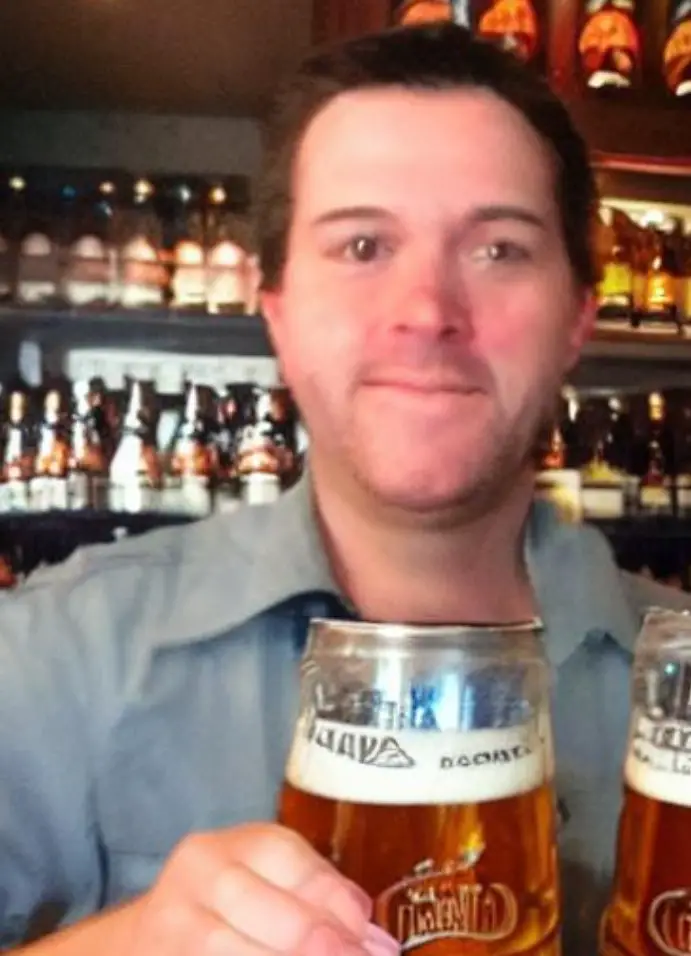 I am a passionate beer connoisseur with a deep appreciation for the art and science of brewing. With years of experience tasting and evaluating various beers, I love to share my opinions and insights with others and I am always eager to engage in lively discussions about my favorite beverage.