If you are planning a trip to South America and want to familiarize yourself with the drinking age in Brazil, then look no further than this topic. The main objective of this topic is to discuss the drinking laws and culture that the country has, as well as the distribution of alcohol and the sale and consumption of the products for minors. We will also be answering some questions regarding the alcohol-related laws you have to obey when visiting the country and what you could face if you break a few of them. 
Brazil is one of the most-visited countries in South America and with good reason. Aside from the highly energetic atmosphere of their home country, Brazilians have this penchant for holding big celebrations, no matter what the occasion may be. Tourists who have visited Brazil have always had a great time there, enjoying the music, the food, the friendliness of the locals, and of course, the food and drink. 
What is the Legal Drinking Age in Brazil?
Brazil's official drinking age is 18 years old. However, the drinking laws in the country are quite relaxed, and drinking is actually quite commonplace wherever you go. This also means that kids younger than 18 are free to purchase alcohol (not necessarily for their own consumption) at their nearest liquor store, and they won't get reprimanded for it. 
What is the Legal Drinking Age in Brazil for tourists and Foreigners?
If you are 18 years old and above, then you are welcome to buy your favorite Brazilian liquor and take part in the country's set of festivities – And believe us, there are TONS of them. From the spectacular Rio Carnaval, which takes place before the beginning of Lent, to the Rock in Rio music festival, to sports-related festivities like the World Cup, it seems like Brazilians will always find an excuse to let their hair down and party all night. 
Do You Need an ID to Drink in Brazil?
For tourists, you will need an ID to be able to enter Brazil's bars and nightclubs. If you don't have one with you, then a driver's license or a passport will work as well. If you look young, then the person at the establishment of your choice will also request that you present an ID for verification. But in the case of buying alcoholic beverages at liquor shops, the IDs will only be checked occasionally. 
Legal Drinking Age in Brazil with Parents
As mentioned, there have been instances of underage drinking throughout the country, whether there is supervision from their parents or not. Despite having a legal drinking age of 18 years old, this isn't really practiced by Brazilians, so alcohol purchase and consumption by teenagers is the norm. According to a recent survey, the average Brazilian gets their first taste of alcohol at 14 years old. 
Legal Drinking Age in Brazil by Region 
Brazil is a massive country – One of the largest in the world, in fact. But this doesn't stop the government from implementing the legal drinking age of 18 years old throughout the entire country. This includes its major cities like Sao Paolo and Rio de Janeiro, to the more remote and calmer areas in the country. But despite being known as a party capital, only 1.4 percent of Brazilians are dependent on alcohol. 
Can Minors Drink in Brazil with Their Parents?
It's quite shocking that at least 21% of Brazilian youth are known to have consumed alcohol before they turn 18. Alcohol is easy to purchase in Brazil, and teenagers are free to buy them in liquor stores without the owners even hesitating one bit. It's pretty much a given that parents are just fine with their children drinking alcohol at home or even in public. 
Consequences of Breaking the Drinking Age Law in Brazil
Brazil actually has one of the strictest drinking and driving laws in the world – Drivers should have a blood alcohol content level of zero. If caught driving under the influence, then the authorities will be tasked to perform a breathalyzer test on the offender. Depending on the gravity of the situation, a person guilty of driving while intoxicated can be sent to jail for six months at a minimum to a maximum of three years. Their driving privileges will also be revoked. 
Meanwhile, there are no laws against public intoxication, as Brazilians can drink openly in public and in their (parked) vehicles. 
A Roundup of the Drinking Age in Brazil
Brazilians are big on celebrating, but if you come to the country to party as hard as they do, be sure to do it in a responsible way. There are still plenty of amazing things you can do in the country without drinking alcohol, but if the occasion you're celebrating does call for some liquor, be sure that you are of the proper drinking age in Brazil, and follow the rules.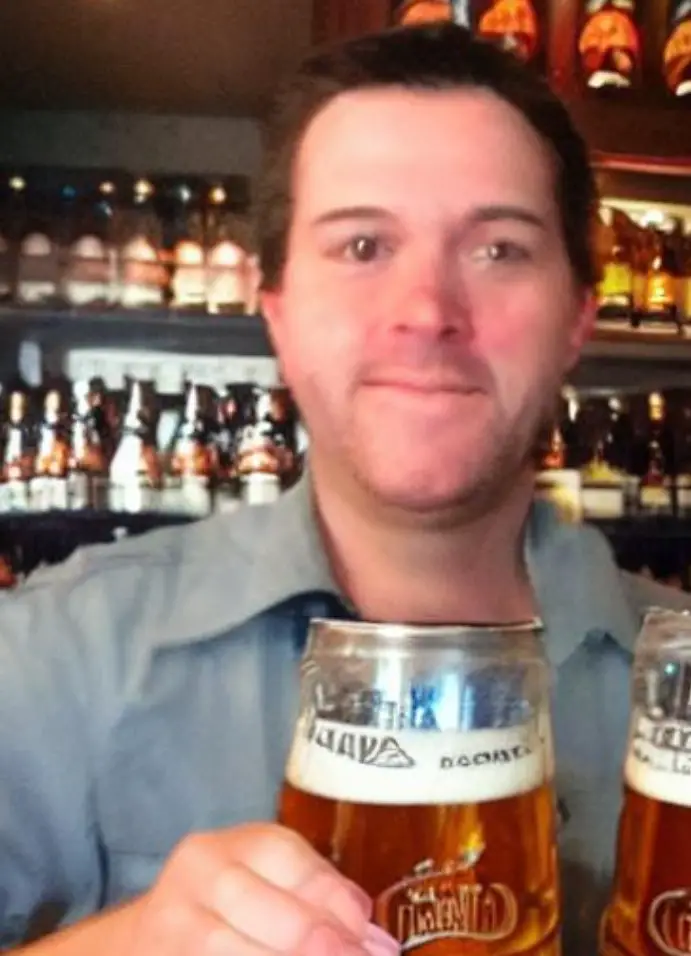 I am a passionate beer connoisseur with a deep appreciation for the art and science of brewing. With years of experience tasting and evaluating various beers, I love to share my opinions and insights with others and I am always eager to engage in lively discussions about my favorite beverage.