Canada is currently one of the sought-after countries in terms of immigration. The country offers different Visa types to ensure each aspiring individual can have a chance to get in and be part of their blooming economy. Despite the beautiful scenery, Canada is also home to some world-class healthcare facilities and different job opportunities. To date, Canada has a total of 38,669,152 residents and ranks 39th in terms of the population globally.
Now if you're someone curious about the legal drinking age in Canada, then continue reading. We've compiled some of the most helpful facts to help out a fellow traveler like yourself.
What is the legal drinking age in Canada?
Canada has a parliamentary form of governance and acknowledges their constitution as the basis of their law. The subject of legal drinking, however, has not been defined yet if we are to talk about Canada as a whole since the power of making laws is shared by the Federal, provincial, and territorial governments. Generally speaking, the legal drinking age in Canada is 19 years old. It is worth noting, however, that the youngest legal drinking age is 18 years old, which is set in Manitoba, Alberta, and Quebec.
What is the legal drinking age in Canada for tourists and foreigners?
There are no statutes or laws that forbid foreigners from consuming alcohol in Canada, so the legal drinking age, regardless of your nationality, will most likely mirror the current territory or region you are in. As long as you're able to show proof of identity, you can consume alcohol but must be mindful of the current laws that govern alcohol consumption locally.
Hence, responsible drinking as a foreigner requires one to do some research about certain policies even before the visit. Some rules apart from the legal drinking age may or may not apply equally, so it's always better to be prepared than be sorry.
Do you need an ID to drink in Canada?
Since there are governing rules regarding the distribution and consumption of alcohol per territory in Canada, it is imperative that someone -who wants to either buy or drink alcohol- must provide proof of identification. A government-issued proof that shows the person's date of birth, regardless of citizenship, is a must.
The following documents or proof of identity can be used in certain instances:
Driver's license
Canadian Passport
Canadian Citizenship Card
Canadian Status Card
Permanent Resident Card
Photo Card (Ontario Only)
The legal drinking age in Canada with parents
We've already mentioned that the legal drinking age in Canada, regardless of Citizenship status, is 19 years old generally and 18 years old in some regions. Drinking with parents can be a tricky subject since, most likely, your parents are already of legal drinking age. Underage drinking though sounds like a non-negotiable subject, so why even think about it?
The idea rests upon the fact that responsible drinking is something parents can teach their children. Drinking alcohol is an unavoidable circumstance and will happen the moment they reach legal age. There are rules to follow and consider, however, when it comes to underage drinking.
A. Only 17 years of age are allowed for underage drinking. This means if you live outside the regions of Manitoba, Alberta, and Quebec, you still have a couple of years before you reach the legal drinking age. That would mean a couple of years of practice if you'd like to use that word.
B. Other minors that are guests in the house are not allowed to drink. Regardless if you're 17 or 18 years of age but just happened to be a guest in the house, you are in no way allowed to drink, even if your parents are present. We can then call this a house-to-house basis.
Legal Drinking Age in Canada by Region
Since the territorial government plays a big role in terms of law-making and implementation in Canada, there are also differences when it comes to the legal drinking age by region. However, it's already been established that the legal drinking age in Canada is 19 years old, except for the three regions, namely Manitoba, Alberta, and Quebec.
When it comes to the legal drinking age with parents, though, you have to be at least 17 years old to be considered legal in terms of alcohol consumption with your parent's supervision.
Can Underage Drinking be Penalized?
Underage drinking is punishable by law. However, Canada has established their way of dealing with Juveniles. Offenders between the age of 12 to 17 years old can be dealt with using the Youth Criminal Justice Act. This means underage drinking that does not follow the given provisions aforementioned are still subject the criminal justice.
Since most of these cases happen in bars and pubs, both the seller and the minor can be penalized. In British Columbia, for instance, if proven guilty, a pub's license can be suspended for 10 days, and they'll have to pay a fine of $10,000, while the minor will have to pay a $230 fine.
Can One Purchase Alcohol for a Minor?
Besides parents, no one is allowed to purchase any alcohol for a minor, especially in a pub. In Alberta, for instance, it is illegal, and those proven guilty can pay a fine of up to $2000, while the minor will have to pay a fine of $200. So, if you don't want to be in trouble and would like to live peacefully in these regions, just obey the rules and don't do anything funny.
Closing Notes
Legal age is a very important subject, especially when implementing rules concerning alcohol distribution and consumption. The age of majority in Canada is 19 years old, while some regions still stick to 18 as the legal drinking age. Despite the differences though, these regions have a couple of things in common.
First, underage drinking is allowed in certain circumstances where a parent is involved, and only parents or legal guardians are allowed to purchase alcohol on their behalf. Second, underage drinkers found violating are subject to their Youth Criminal Justice Act, so age can never be an excuse for violating any rules governing such acts.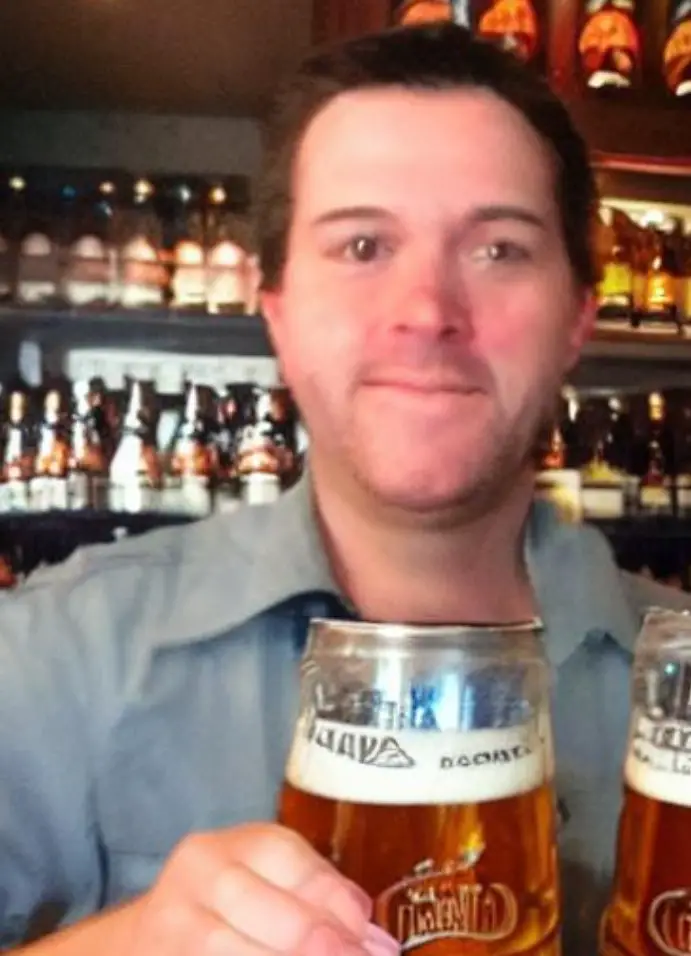 I am a passionate beer connoisseur with a deep appreciation for the art and science of brewing. With years of experience tasting and evaluating various beers, I love to share my opinions and insights with others and I am always eager to engage in lively discussions about my favorite beverage.