The following discussion will be about the drinking age in Hawaii, as well as its laws regarding alcohol consumption and possession. Hawaii is a popular tourist destination and is also known for its warm climate. It is also the final state to be included in the USA. 
The topic talks about the potential consequences you could face when you break drinking laws in Hawaii, what to do if your parents accompany you while going on a vacation there, and the drinking laws for foreigners. If you're looking forward to visiting Hawaii for a wonderful night of eating, drinking, and enjoying yourself, then read on. 
What is the Legal Drinking Age in Hawaii?
Hawaii is a part of the United States. And just like any other location there, the legal drinking age is 21 years old. Basically, this means that anyone who is below 21 years old is prohibited from either possessing, consuming, or purchasing alcoholic beverages in the entire state. 
What is the Legal Drinking Age in Hawaii for Tourists and Foreigners?
Just like residents and natives of Hawaii, it is also illegal for foreigners and tourists to consume, buy, or sell alcohol if they are below 21 years old. Another thing to remember if you're visiting this beautiful state is that you are only allowed to consume one alcoholic drink at a time. If you want to buy a second one, you must finish your previous drink first. 
Do You Need an ID to Drink in Hawaii?
According to Hawaiian law, you must be able to issue a legitimate government ID to be able to purchase or consume alcohol. Plenty of bars in Hawaii actually have updated photos of passports, driver's licenses, and IDs from different countries on display. If your ID, passport, or driver's license looks similar to the ones shown in the establishment, then you're good to go. 
Legal Drinking Age in Hawaii with Parents
The legal drinking age in Hawaii might be 21, but just like a couple of states in the USA, minors are actually allowed to consume alcohol under the supervision of a parent or guardian. The consumption of alcohol for minors should also be held in a private area, and the drink should be given by the supervising adult. 
In some restaurants or bars, servers can provide alcoholic beverages to individuals below 21 years old, as long as they are not below 18 and are under supervision of someone who is over 21. 
Legal Drinking Age in Hawaii by Region 
Liquor laws are very strict in Hawaii, so anyone below the age of 21 is not allowed to consume or purchase alcohol. This applies to all islands in Hawaii, including its capital, Honolulu. If you visit a bar in Maui (which is known to serve alcohol 24/7), Oahu, etc., you will also be requested to present a legal ID, no matter how old you are. 
Can Minors Drink in Hawaii with Their Parents?
If you are below 21 years old, you can actually consume alcohol with a parent or guardian's supervision. However, this alcoholic drink must be served inside a private location, such as a person's house. Because of this, some parents do end up serving alcohol to their children, especially after lunch or dinner, since they think that it's better to get drunk inside their own home than inside a bar or other public area. 
Consequences of Breaking the Drinking Age Law in Hawaii
Hawaii has very strict rules when it comes to drinking and driving. The legal limit for drivers below 21 years old is 0.02% blood alcohol content (BAC), while anyone over 21 should only have at least 0.08% BAC. It is also illegal to use falsified IDs or use another person's ID when buying or consuming alcohol. Another interesting drinking rule in Hawaii is that you cannot consume alcohol on the beach or leave a can or bottle of an alcoholic beverage in any open space, including your vehicle. 
Any individual caught drinking underage in Hawaii will have their license revoked and suspended for at least 180 days. Meanwhile, minors who own a provisional license will also get it suspended for around 180 days if caught consuming or owning alcohol. The offender is also expected to pay around $500 to $1500, depending on the gravity of the situation. 
A Roundup of the Drinking Age in Hawaii 
To round off this topic, we have discussed that just like the other 49 states in America, the drinking age in Hawaii is also 21. The beach and party culture in this island paradise has resulted in stricter laws regarding alcohol consumption and purchase, and with a good reason. Hawaii has a good roster of alcoholic drinks and delicious food to go with it, and nothing's stopping you from trying them all – As long as you follow the rules and do it in moderation.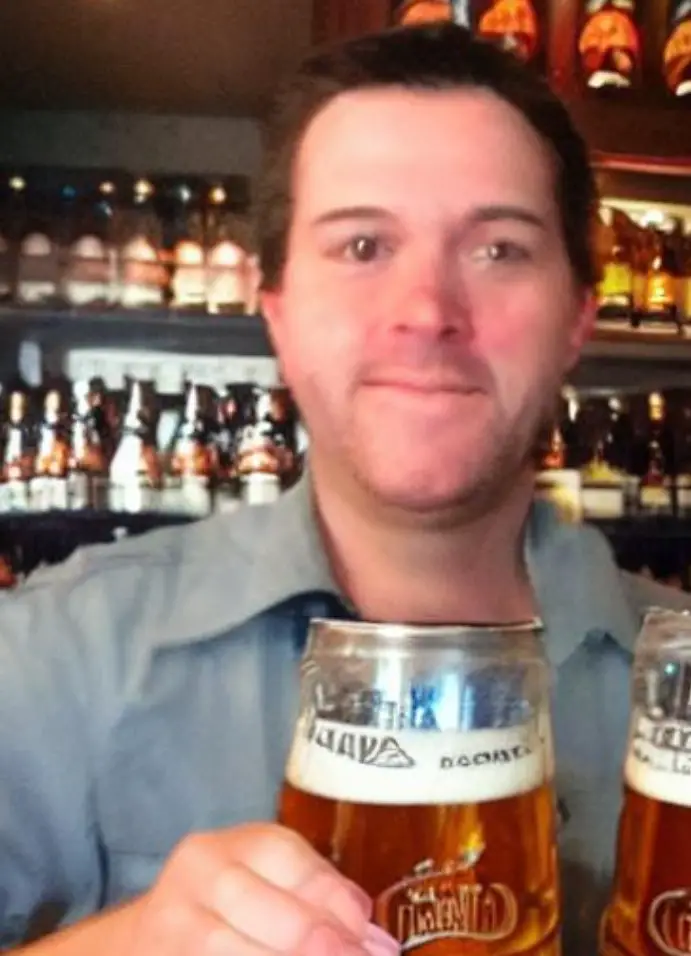 I am a passionate beer connoisseur with a deep appreciation for the art and science of brewing. With years of experience tasting and evaluating various beers, I love to share my opinions and insights with others and I am always eager to engage in lively discussions about my favorite beverage.