Malaysia is a Muslim-majority country located in Southeast Asia and lies just North of the Equator. However, the country embodies two regions: West Malaysia and East Malaysia. West Malaysia is also known as Semenanjung Malaysia, located on the Malay Peninsula. On the other hand, East Malaysia is also known as Malaysia Timur, located on the Borneo island.
Malaysia houses many tourists and travelers, but then again, the question remains: what is the drinking age in Malaysia?
There has been a recent discussion after which the government decided to change things up raise the legal drinking age, and implement this law throughout the country. To clarify, the law is applicable regardless of whether you are in East or West Malaysia.
You already know that when traveling to Malaysia, a country with Islamic laws, it is crucial to respect the culture and laws. Therefore, this guide will cover all the important bits and legal pieces you need to know before setting foot on Malaysian soil.
Legal Drinking Age in Malaysia
As aforementioned, Malaysia is a Muslim-majority country, and therefore, the laws of Malaysia align with its religious values. One is that alcohol is forbidden in Islam or anything that can lead to intoxication.
Nevertheless, the country does host its guests and has leniency towards other religious groups that consume alcohol. Therefore, there are laws regarding the legal drinking age and so forth to ensure the safety and well-being of other groups.
Now, about 8 years ago, the government of Malaysia stated that they plan to increase the minimum age for alcohol possession and consumption from 18 years old to 21. This occurred during a filing to the WTO (World Trade Organization).
It was not defined when this law would be implemented and enforced, but they soon put it into practice, and it was official. Regardless of being a Muslim-majority country, Malaysia still houses Carlsberg Brewery Malaysia Bhd and Guinness Anchor Bhd.
Research showed that about 3.5 million people out of the 30 million consume alcohol, and according to statistics, the revenue in the alcohol market will grow to $1,760.00m by 2023 and is expected to increase further every year by 10.21%.
Malaysia Laws Associated with Alcohol Use
Malaysia has concise and well-designed laws associated with alcohol use. That is to say, some laws even revolve around the use of alcohol in public places. Some of these mostly came into being after the COVID-19 outbreak. Yet the most serious concern remains drunk driving.
The government decided that to mitigate any further risk of catalyzing the spread of COVID-19, it is crucial to refrain from alcohol consumption in public. In addition, for Muslims, the Halal Certification laws are also applicable to refrain from alcohol consumption and possession.
Furthermore, there is a situation of Haze in Malaysia where there are strict health advisory guidelines for workplaces during haze. It is a situation similar to air pollution due to particulate material, which consists of Nitrogen dioxide, Ozone, Sulfur dioxide, PM10, and Carbon monoxide.
These guidelines clearly emphasize cutting down on alcohol during Haze to mitigate any dangers that might lead to serious short and long-term health concerns.
Why Were the Restrictions Implemented?
Alcohol laws of Malaysia do not slack when it comes to general public safety. Moreover, the government was concerned that, disregarding the limited information available on alcohol effects on COVID-19 patients, alcohol still hinders the normal body recovery process from respiratory-related diseases.
For instance, alcohol consumption has short-term consequences that include intoxication, vomiting, blurred vision, slurred speech, and nausea. In addition, the long-term consequences include diabetes, cancer, higher blood pressure, and so on.
In addition, due to hazing, there were even higher chances of life-threatening diseases. Therefore, there was an abundance of preexisting concerns that could only be catalyzed by alcohol consumption.
Nevertheless, the most serious concern in the eyes of the government was drunk driving. The laws on drinking are surprisingly more unforgiving compared to alcohol laws on legal age and consumption during outbreaks and Haze.
Conclusion
Alcohol consumption laws vary from country to country. However, Malaysia is a Muslim-majority country with quite straightforward laws that are applicable in all regions, and offenders serve the same penalties without any discrimination. 
It is important to note that most of Malaysia's alcohol-related laws have evolved and continue to show change for the betterment of its general public.
Nevertheless, the minimum drinking age in Malaysia is 21 years old. Therefore, if you are 21 or above, feel free to visit the lively country, and don't forget to be respectful of the culture and values of people.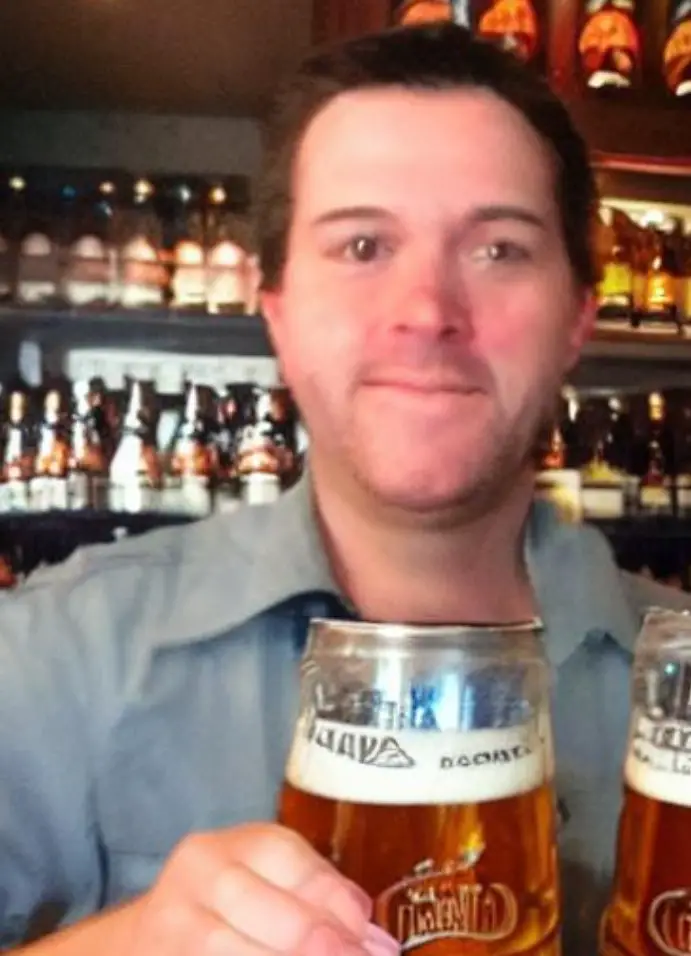 I am a passionate beer connoisseur with a deep appreciation for the art and science of brewing. With years of experience tasting and evaluating various beers, I love to share my opinions and insights with others and I am always eager to engage in lively discussions about my favorite beverage.