If you're looking for any information regarding the drinking age in Tennessee, USA, then this topic is perfect for you. Tennessee, just like most Southern states in America, is known for its hospitality, laid-back attitude among its residents, and of course, the food and alcohol. You might be surprised that despite the birthplace of one of the most consumed whiskey brands in the world, Tennessee actually has one of the country's lowest shares of adults who regularly consume alcohol. 
This topic is excellent if you have any additional questions regarding the liquor laws in Tennessee, as well as other alcohol-related issues such as underage drinking, drunk driving, and the like. Tennessee isn't one of the places that first come to mind when you're planning to go on a vacation in the United States (Unless you're planning to sample different kinds of American cuisine!), but it's nice to learn about the 16th state's drinking culture. If this is a topic that interests you, then continue to read on. 
What is the Legal Drinking Age in Tennessee?
Just like the rest of America, you can only consume or purchase alcohol if you are at least 21 years old and above. This also applies to any establishment that sells alcohol, whether it be restaurants, to liquor stores, or bars – In which any adult who works in any of these establishments cannot allow minors to purchase any of their products. This is a bit controversial as some colleges surrounding Tennessee are known as party schools with students who love to drink alcohol. 
What is the Legal Drinking Age in Tennessee for Tourists and Foreigners?
Even though you've only come to Tennessee for a visit, you still can't consume their alcoholic beverages if you're under the age of 21. Not to worry – There are still loads of non-alcoholic beverages that you can still chug down and enjoy, all the while pairing it up with some delicious food, such as authentic barbecue and other grilled meats. Meanwhile, if you are at least 21, then go ahead and try the state's assortment of liquor and cocktails. 
Do You Need an ID to Drink in Tennessee?
Not only will the authorities card minors who want to consume alcohol to make sure they're over 21, but they'll also do background checks on individuals who want to sell alcohol, even in the long term. This includes people who are at least 50+ years old – As long as they are over 21 years old, they should be the only ones who can buy and sell the alcohol of their choice. Bars, clubs, and liquor stores should also ask anyone below 21 for a valid document to see if they are above the drinking age. 
Legal Drinking Age in Tennessee with Parents
Under any circumstances whatsoever, anyone below 21 cannot consume alcoholic beverages in Tennessee as well as other adult establishments across America. Anyone who owns establishments that sell or serve alcohol also cannot give these drinks to minors, even if it has their parents' approval. If you are a minor, you cannot visit these establishments unless accompanied by a legal adult or guardian. 
Legal Drinking Age in Tennessee by Region 
Tennessee's best liquor is perhaps whiskey, with some of its brands being recognized and consumed all over the world. The other more infamous liquor they're known for is moonshine, an extremely strong liquor that was outlawed for several decades. If you are 21 years old and above, you can try out your favorite Tennessee-based liquor while chowing down on delicious barbecue and other Southern cuisine staples in Memphis, or while watching a live concert in Nashville. 
Can Minors Drink in Tennessee with Their Parents 
As mentioned, there have been cases of underage drinking that are rampant in Tennessee colleges. This breaks the official law that any minor in Tennessee should not be allowed to consume or buy alcohol, even when accompanied by anyone above 21 years old. If a teenager in Tennessee wants to take a sip of their favorite alcoholic beverage, they should most likely only do so in private. 
Consequences of Breaking the Drinking Age Law in Tennessee
The legal blood alcohol content limit in Tennessee is 0.08%. The state's police aren't really tolerant of any individual who is caught drinking and driving, especially minors. Anyone caught drinking while under the influence of alcohol will have to lend a payment of up to $1500 and jail time for up to a year. 
Depending on the situation, public intoxication is also considered an offense in the state, and despite not being sent to jail, getting charged for it could be marked in your criminal history for good.
Rounding up the Drinking Age in Tennessee 
Tennessee may have plenty of cases of drinking below 21, but that doesn't mean you have to follow suit. If you pay a visit to this American state, you must follow the drinking age in Tennessee, as well as the official drinking rules – But don't forget to do it in moderation too.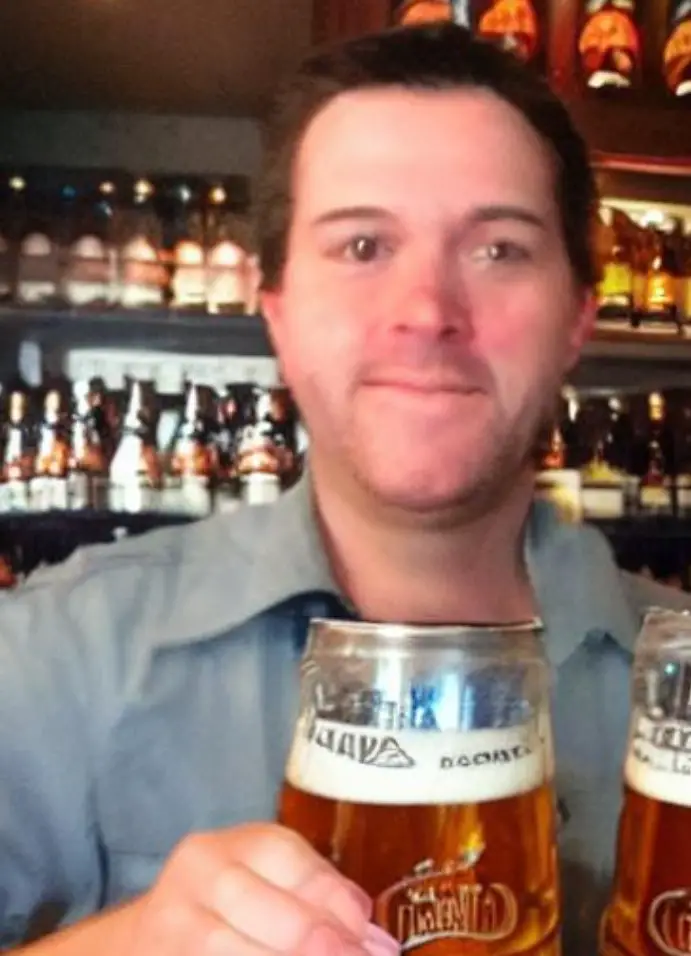 I am a passionate beer connoisseur with a deep appreciation for the art and science of brewing. With years of experience tasting and evaluating various beers, I love to share my opinions and insights with others and I am always eager to engage in lively discussions about my favorite beverage.