Have you ever taken a swig of apple goodness and thought, 'Wow, that's the real deal'? Yep, that's dry cider for you! It's like apples went on a spa day and came back all fancy and fermented. One sniff and BAM! – you're walking through an orchard on a sunny day.
The best part? It's not a sugary, syrupy affair. Nope, this is the grown-up, sophisticated cousin in the cider family. Less sugar, more of that authentic apple zing. It's kind of like how your grandma's apple pie tastes different from store-bought ones – it's the real deal.
Back in the day, this apple delight was the talk of the town in Asia and Europe. Think of it as the ancient version of a trending hashtag. But thanks to some good old trading, it's now a global sensation. Planning a party? Kick things off with dry cider. It's like sending your taste buds on a rollercoaster with those tangy, zesty, and slightly sweet vibes. Cheers to that!
What is Dry Cider?
Ever heard of dry cider? Think of it as the "skinny jeans" version of apple drinks – it's got all the apple flavor but with way less sugar. How, you ask? Well, during the whole fermentation shindig, those natural sugars pack their bags and leave, giving you a crisp drink with less than 1% sugar but a boozy punch of 4-6% alcohol. It's like Mother Nature's own happy hour cocktail for those sweltering summer days.
And here's a fun tidbit for you: Our pals from ancient Europe and Asia were sipping on this long before we even had a name for it. They were the OG cider enthusiasts! And with time, just like how we went from baggy jeans to skinny ones, cider-making got its own glow-up thanks to some nifty wine-making tricks.
And if dry cider isn't your jam, no worries! The cider world is vast – from medium to sweet and everything in between. So, find your flavor, and let's toast to apples!
Sour and Sweet – Perfect for Any Occasion
Tired of those sugary sips at every get-together? Enter dry cider! It's the unsung hero of beverages – perfect for any season, whether you're caroling around a Christmas tree or rocking some summer shades. Not only is it a great alternative to super-sweet drinks, but it's also kind of like the gym of the alcohol world. Why? Because it's low on sugar, making it a more waistline-friendly choice. Plus, it's got that zing to perk you right up!
Healthy Apple-y Treat
Dry cider is not just about tasting good. Dry cider's got some serious credit in the health department, too. Packed with vitamin C and antioxidants, it's like a shield for your body against those nasty colds. And some chit-chat about it being good for your heart and reducing cancer risks. So, next time you're looking for a drink that does more than quench thirst, remember our bubbly friend, dry cider. It's not just a drink; it's a mood lifter in a bottle!
How is it made?
Well, first things first: let's chat apples.
Now, not just any old apple will do for dry cider. We're talking about the cream of the apple crop here, the MVPs of cider apples. These beauties are sugar-packed and tannin-rich, giving dry cider that "oh-so-amazing" aroma, taste, and silky smoothness. Choosing apples is the first step in making dry apple cider. 
Ever heard of:
– Fuji
– Gala
– Pink Lady (no, not the band!)
– Cortland
– Jonagold
Yep, those are our stars!
A Step-by-Step Guide to Make Dry Cider
Ready to take a delicious journey? Let's dive deep into the cider-making rabbit hole and see the magic unfold!
1. Harvesting and Preparing Apples
First off, you have to raid that orchard. Once you've snagged those shiny apples, toss aside any that look rotten or like they've seen better days. A good old wash, then de-leaf and de-stem the apples, and you're in business.
2. Extracting the Juice
Bring in the heavy machinery! We're talking cider mills or juicers to squish those apples into pulp. Then, a press gets all that juicy goodness out, and voilà, you're all set for the fermentation fiesta.
3. Fermentation Process
Pour that apple nectar into big old tanks, add a sprinkle of yeast, and let them ferment together. In about two weeks, the yeast eats up all the sugar, turning it into alcohol. And just like that, we've got a cider that means business!
4. Creating a Dry Cider Profile
So, remember that sugar we were talking about? Gone! Poof! During fermentation, it's all converted into alcohol, giving cider that sleek, no-sugar touch. Perfect for those who aren't fans of the sweet life.
5. Filtration and Clarification
Now, we want our cider to look sharp and dapper. So, off with the tiny apple bits and rogue yeast residue! This cleanup job ensures you get that mesmerizing and clear golden-hued drink.
6. Carbonating the Cider
Fancy some fizz? Carbonating's the trick! You could throw in some sugar for the yeast to nibble on and add bubbles or shoot in some carbon dioxide. Either way, you get that delightful tingle on the tongue.
7. Packaging
And for the grand finale – bottle all that liquid gold! Whether in cans, bottles, or kegs, seal it up tight, and ta-da! Your dry cider is ready to rock any party.
And that, my friend, is the delightful dance of making dry cider!
What Does Dry Cider Taste Like? 
Imagine biting into a tart apple with a little sprinkle of sass – that's your dry cider! Thanks to its low sugar squad, you get a kick of acidity. Apple tannins throw in a blend of sharp, sour, and a wee bit sweet vibes. But hey, let's not put all dry ciders into one basket!
The apple type, fermentation fiesta, and how long it's been chilling in storage can make each one taste like it's doing its own unique dance on your taste buds. Fresh-off-the-tree ciders? They're like that refreshing splash of water on a hot day. And the older, aged ones? They bring depth, like a seasoned storyteller.
A World Beyond Dry: Are All Ciders Playing it Cool?
Not every cider's on the dry side of the spectrum. When we say "dry", we're talking about the cool kids made from apples that are light on sugar. While most ciders are swimming in sugary sweetness, our dry buddy is a blend of sweet and tart apples. It's a zesty mix of sweet and tangy.
Dry vs. Sweet Cider: The Ultimate Showdown
Picture this: a boxing ring. In one corner, you've got sweet cider, flaunting its sugary flair, thanks to that added sugar pre-fermentation. It's thick, rich, and oh-so-syrupy.
And in the opposite corner? Our champ, dry cider! No added sugars, no sweeteners, just pure, unadulterated apple goodness. Sleek, less sweet, and with a texture as smooth as your favorite jazz tune. It's got a fan club that's growing by the minute, because who doesn't love a refreshing, low-sugar sip?
4 Best Dry Cider Brands
There are quite a few manufacturers of dry ciders in the market. Here are some of the best dry cider brands with a brief outline of their tastes and food pairings.
1. Angry Orchard Crisp Apple
This dry cider is manufactured by Angry Orchard and contains 5% ABV. This dry cider tastes crisp and refreshing and goes best with salad and grilled chicken.
2. Woodchuck Amber
This is another famous dry cider brand manufactured by Woodchuck. It has a balanced and smooth taste with 5% ABV. The Woodchuck Amber goes best with coleslaw and BBQ ribs.
3. Strongbow Gold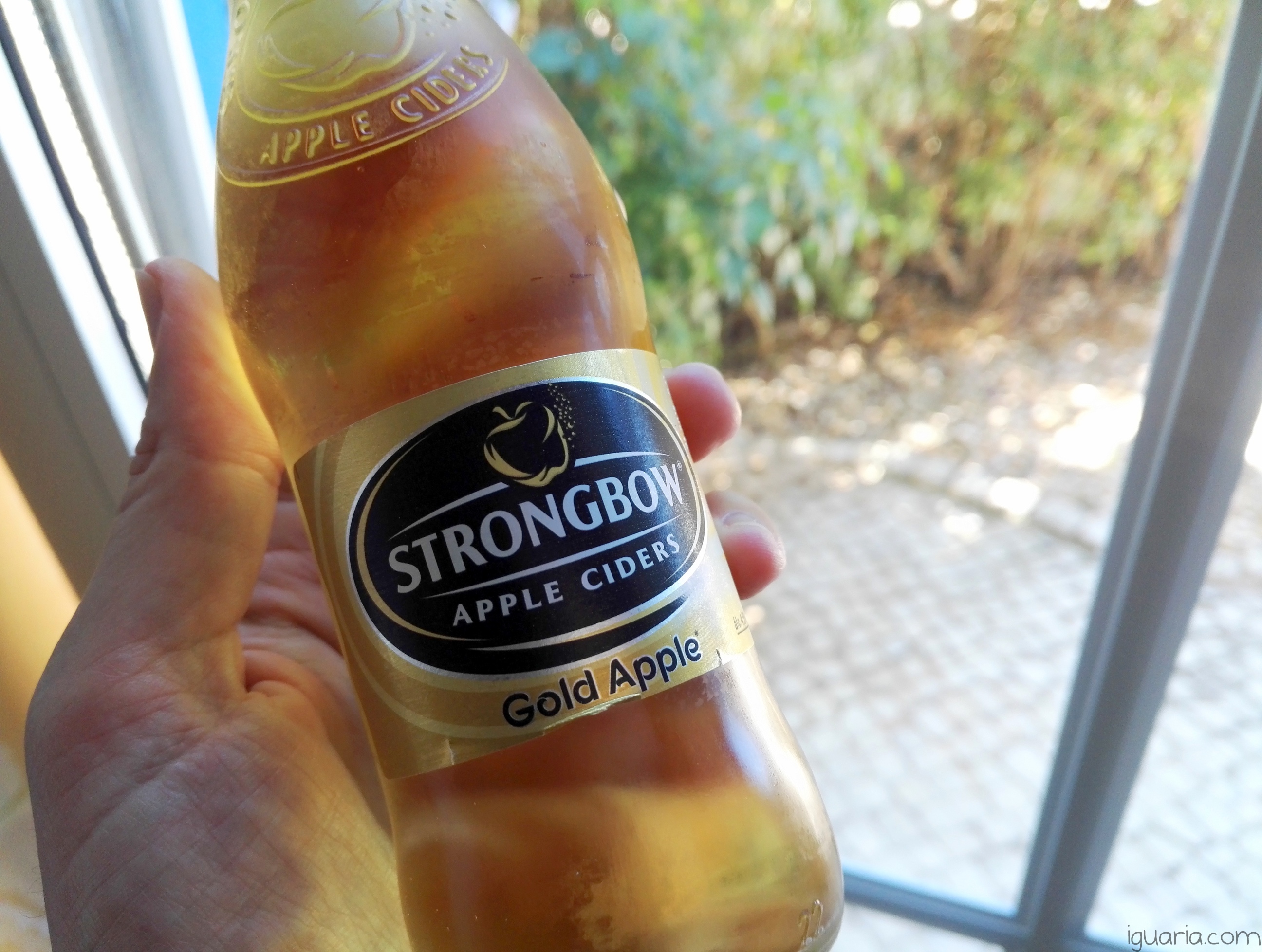 The Strongbow Gold is manufactured by Strongbow and contains 5% ABV. It also has a crisp and refreshing taste, and you will enjoy it the most with hummus and grilled vegetables.
4. Johnny Appleseed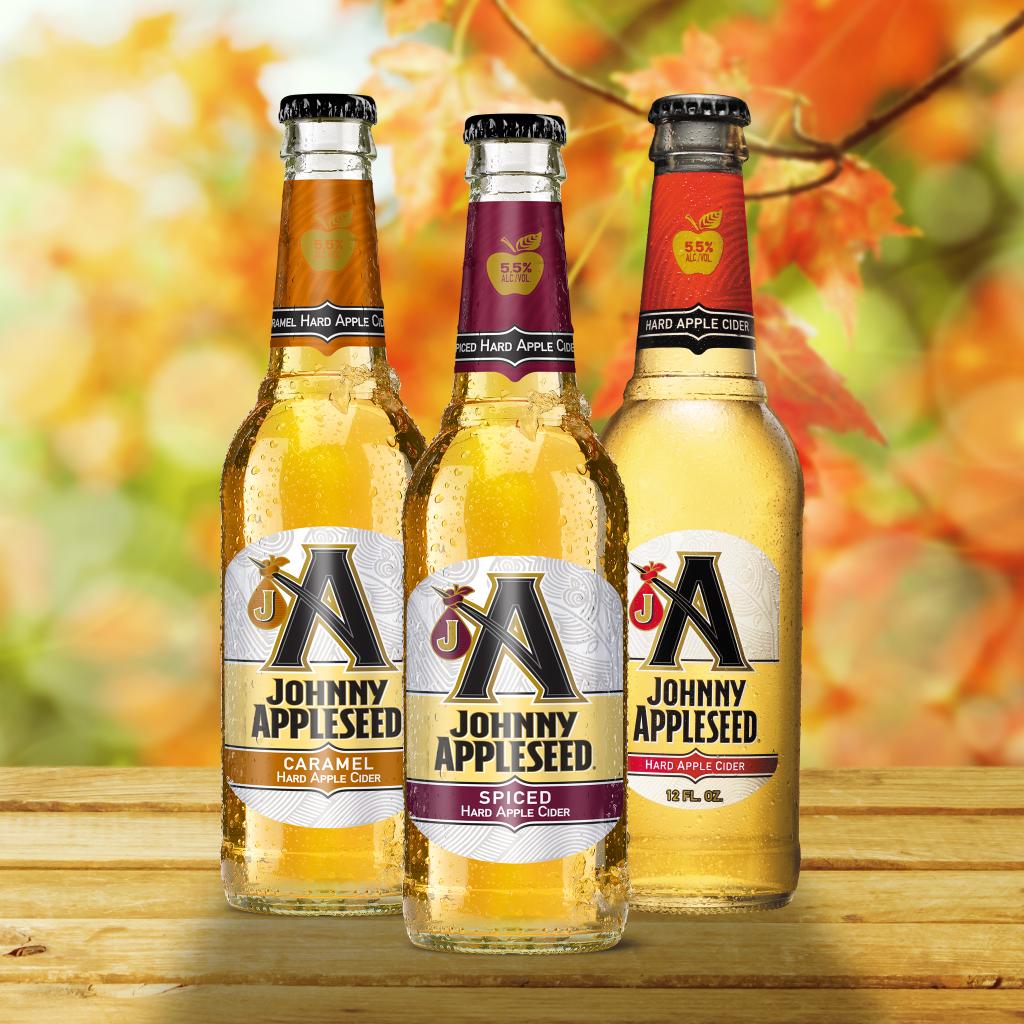 This dry cider contains 6% ABV and is manufactured by Johnny Appleseed. It has a sweet and refreshing taste and goes best with ice cream and apple pie.
Conclusion
Think of dry cider as that friend who brings a homemade apple pie to the party – it's got that semi-sweet charm and is packed with goodness. Bonus: It's like a mini workout sesh for your immune system! 
So, next time you're in a beverage bind, wondering what to sip without the guilt trip, remember our apple-y amigo. It's like getting a hug from Mother Nature in a glass, perfect for just about any shindig or solo sip session. Cheers to that sweet nectar of joy!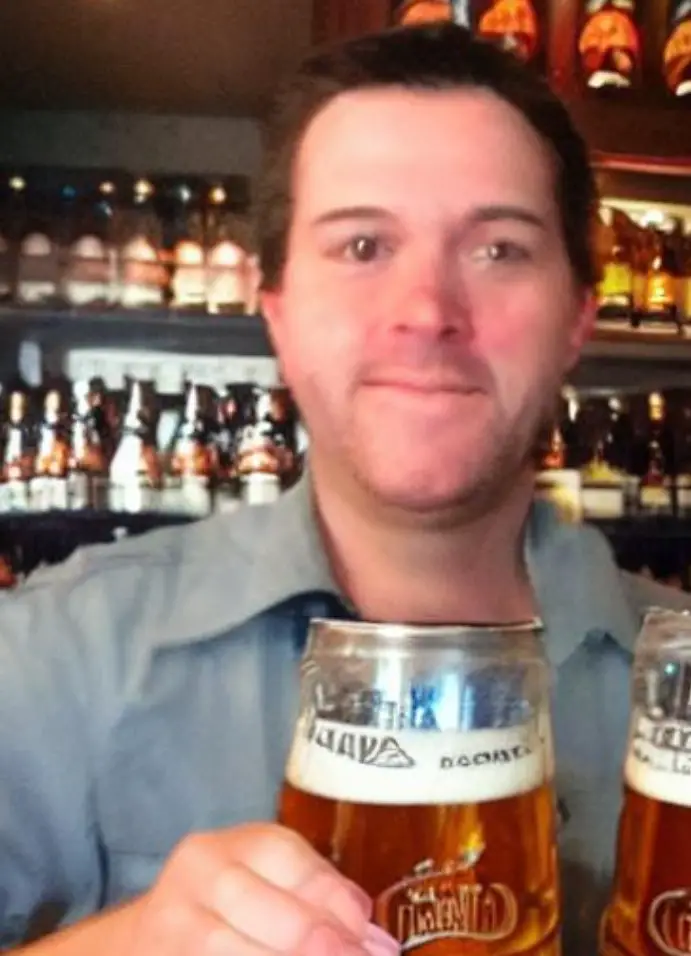 I am a passionate beer connoisseur with a deep appreciation for the art and science of brewing. With years of experience tasting and evaluating various beers, I love to share my opinions and insights with others and I am always eager to engage in lively discussions about my favorite beverage.