Welcome to a haven where the aroma of freshly brewed coffee mingles with the allure of indulgent libations – Dunkin Donuts! In a unique fusion of two beloved worlds, this extraordinary establishment has crafted a captivating "Dunkin Donuts Drinks Menu" that promises an unforgettable experience for coffee lovers and cocktail enthusiasts.
Step into a realm where the warmth of expertly crafted coffee meets the creativity of expert mixology, resulting in a selection of beverages that tantalize the taste buds and elevate the spirit. In this article, we embark on a flavorful journey through the enchanting concoctions that grace the menu, exploring the blend of classic coffee creations and innovative cocktails that set Dunkin Donuts apart. So, grab a seat, take a sip, and join us as we celebrate the delightful synergy of coffee and spirits at Dunkin Donuts.
Espresso & Coffee
From classic coffee delights to indulgent lattes and expertly prepared espressos, Dunkin Donuts offers a delightful array of options to satisfy every caffeine craving. Start your day on a classic note with a steaming cup of coffee or cool down with the refreshing Iced Coffee or Cold Brew, each crafted with precision to awaken your senses.
The Americano presents a rich and robust option for those seeking a bolder flavor, while the Iced Americano offers a chilled twist on this beloved classic. Dive into the world of lattes, where every swirl adds a unique charm to your coffee experience.
The Butter Pecan Swirl, Caramel Swirl, French Vanilla Swirl, and Mocha Swirl lattes take you on a journey of delightful flavors that complement the smoothness of the espresso perfectly. Prefer your coffee on the rocks? The Iced Latte and Iced Signature Latte are your go-to choices for a cool and creamy pick-me-up, while the Signature Latte adds a touch of sophistication with its exquisite blend of flavors.
Indulge in the artistry of coffee with the Macchiato and Iced Macchiato, each presenting a perfect harmony of espresso and velvety milk.
The Cappuccino and Iced Cappuccino offer a delightful frothiness that makes every sip a moment to cherish. Finally, for the purists, the Espresso is a testament to the simplicity and intensity of a perfectly brewed shot of coffee.
Coffee $2.99
Iced Coffee $2.99
Cold Brew $3.49
Americano $2.79
Iced Americano $2.99
Latte
Butter Pecan Swirl $3.79
Caramel Swirl $3.79
French Vanilla Swirl $3.79
Mocha Swirl $3.79
Iced Latte $3.79
Signature Latte $3.99
Iced Signature Latte $4.29
Macchiato $3.29
Iced Macchiato $3.59
Cappuccino $3.29
Iced Cappuccino $3.59
Espresso $2.99
Teas
The Bold Breakfast Black Tea and Harmony Leaf Green Tea take center stage for the tea purists, each offering a distinct and robust flavor profile that captures the essence of traditional black and green teas.
For moments of tranquility and relaxation, the Chamomile Fields Herbal Infusion and Cool Mint Herbal Infusion present a delightful escape, infusing each cup with the calming notes of chamomile and the refreshing burst of mint. The Decaf Breakfast Black Coffee offers a satisfying alternative if you want to enjoy the tea experience without caffeine.
Embrace the vibrant world of herbal infusions with the Hibiscus Kiss Herbal Infusion, where the enticing flavors of hibiscus create a delightful and tangy harmony.
The Iced Tea selection provides a refreshing respite for those seeking a chilled delight. The Sweet Tea and Unsweetened Iced Tea offer classic options to quench your thirst, while the Sweetened Iced Tea and Unsweetened Iced Green Tea add a flavor twist to the chilled brew. The Sweetened Iced Green Tea provides a subtly sweet and refreshing alternative.
Bold Breakfast Black Tea $3.29
Chamomile Fields Herbal Infusion $3.29
Cool Mint Herbal Infusion $3.29
Decaf Breakfast Black Coffee $3.29
Hibiscus Kiss Herbal Infusion $3.29
Harmony Leaf Green Tea $3.29
Iced Tea
Sweet Tea $2.99
Unsweetened Iced Tea $2.99
Sweetened Iced Tea $3.49
Unsweetened Iced Green Tea $3.49
Sweetened Iced Green Tea $3.49
Dunkin' Refreshers
Mango Pineapple $4.48
Peach Passion Fruit $4.48
Strawberry Dragon Fruit $4.48
Hot Chocolate
Original $3.48
Espresso $3.48
Matcha Latte $3.99
Iced Matcha Latte $4.29
Chai Latte $3.79
Iced Chai Latte $4.09
Frozen Drinks
Frozen Coffee
Butter Pecan Swirl $5.39
Caramel Swirl $5.39
French Vanilla Swirl $5.39
Mocha Swirl $5.39
Coolatta
Blue Raspberry $4.23
Strawberry $4.23
Vanilla Bean $4.23
Frozen Chocolate
Butter Pecan Swirl $4.89
Caramel Swirl $4.89
French Vanilla Swirl $4.89
Original Frozen Chocolate $4.89
Frozen Matcha Latte
Skim Milk $5.48
Whole Milk $5.48
Brew At Home
Packaged Coffee
Ground Dunkin' Midnight $7.99
Whole Bean Original Blend $9.99
Ground Original Blend $6.99
Ground Hazelnut $6.99
K-Cup Pods
Dunkin' Midnight $9.99
Original Blend $9.99
French Vanilla $9.99
Decaf $9.99
Packaged Tea
Bold Breakfast Black Tea $3.99
Chamomile Fields Herbal Infusion $3.99
Cool Mint Herbal Infusion $3.99
Decaf Breakfast Black Tea $3.99
Hibiscus Kiss Herbal Infusion $3.99
Harmony Leaf Green Tea $3.99
Conclusion
As the curtain falls on our journey through the "Dunkin Donuts Drinks Menu," we are left with a sense of wonder and satisfaction that only a truly exceptional experience can provide. Dunkin Donuts has proven to be a masterful blend of coffeehouse comfort and mixology mastery, redefining the concept of a truly delightful beverage destination. From classic coffee creations that warm the soul to imaginative cocktails that ignite the senses, each libation on the menu tells a story, inviting guests to savor every moment and every sip.
With an unwavering commitment to quality and creativity, Dunkin Donuts continues raising the bar for coffee and cocktail connoisseurs. So, whether you need a morning pick-me-up, a midday escape, or an evening indulgence, Dunkin Donuts' diverse and delectable drinks menu is the perfect destination for your caffeine and cocktail cravings. Cheers to the art of fusion and the joy of discovery at Dunkin Donuts!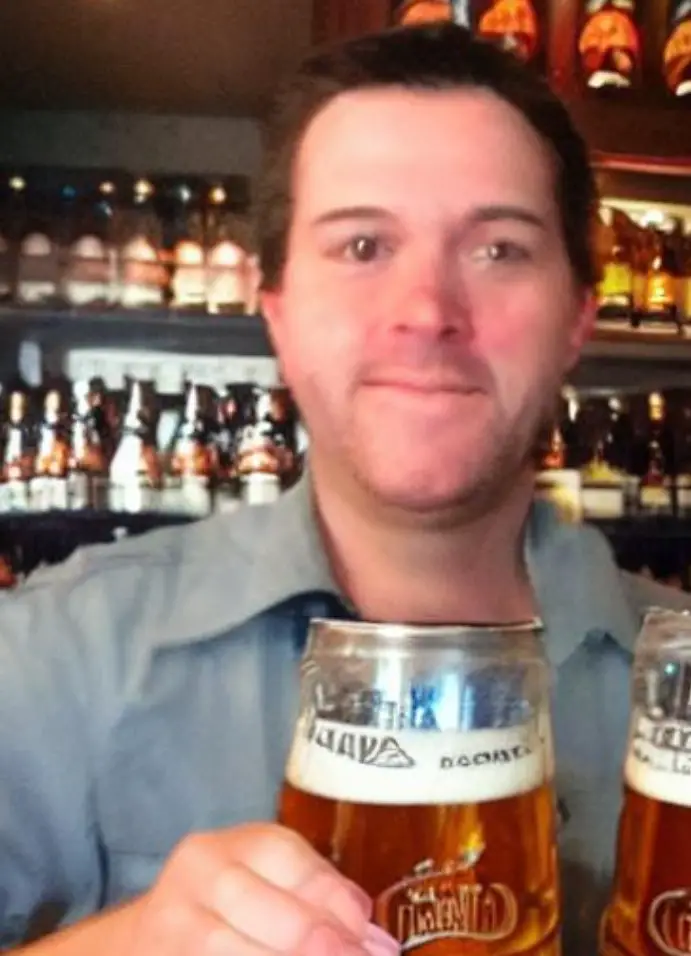 I am a passionate beer connoisseur with a deep appreciation for the art and science of brewing. With years of experience tasting and evaluating various beers, I love to share my opinions and insights with others and I am always eager to engage in lively discussions about my favorite beverage.