A French saying, 'La vie est trop courte pour boire du mauvais vin,' meaning, 'Life is too short to drink bad wine,' says everything about the drinking culture in France. Believe it or not, France is among the best places to spend a fairytale life. It offers exotic nightlife, art & literature, incredible tourist attractions, and the world's finest culinary scenes. According to French people, romance, art, and wine are all required to live life to the fullest. 
Say 'Oui' if you love to drink quality beers and plan to visit France soon because here is the list of the top ten exclusive French beers to uplift your mood.
1. Kronenbourg 1664
Whenever someone thinks of the most famous French beer, the first name that pops up in one's mind is Kronenbourg 1664. Being a European Pale Lager, this alcoholic liquor looks crystal-clear because of its golden color, especially when you pour it into a pint glass. Filled with a malty and grainy aroma, Kronenbourg 1664, with an ABV of 5.5%, is a refreshingly crispy beer with floral notes.
Prepared with fizzy carbonation, it makes a foamy head that looks inviting. It is a medium-bodied beer with an excellent mouthfeel and a metallic finish. Not only a favorite of French people, but Kronenbourg is also popular among tourists.
2. Desperados
Flavored with Tequila, Desperados is another renowned pale lager beer brewed by Fischer Brewery in France. Later in 1996, Heineken purchased all rights to this beer from the owner. Like Kronenbourg 1664, you can also find Desperados anywhere in the country.
One characteristic of this liquor is its Tequila flavor, making it 10x times more tempting than other competitors. The beer has 5.9% alcohol content. It has aromas of corn, citrus, and sweet malts. Plus, this light-bodied beer is slightly similar to Sol and Corona beers. The taste of Tequila may seem artificial to those who are fond of premium lagers. 
3. Pelforth Blonde
Heineken, a well-known brewing company in France, has a wide range of beers. One is Pelforth Blonde. It is a Pale Lager with 5.8% alcohol by volume. With an aroma of corn, grains, malts, and herbal hops, the beer pours a golden color with a dense one-finger white head.
The flavor profile of Pelforth is quite similar to its aroma, i.e., a hint of pale malts and herbal hops. This light-bodied beer with light to medium carbonation and a crisp mouthfeel is a typical French beer that can go well with every occasion. Despite its popularity, Pelforth is inexpensive, but its aftertaste is slightly bitter.
4. Adelscott
A unique French beer with distinct characteristics, Adelscott is a product of Brasserie Fischer with 6.4% alcohol content. Being a smoked beer, it has a different whisky aroma with a hint of coffee, caramel, and vanilla. This beautifully golden-colored alcohol makes a creamy, off-white foamy head when poured.
Even the taste of Adelscott can remind you of butter, caramel, and wood. With light carbonation, this smoked beer, enriched with many flavors, can be a good option when you have nothing to drink. Also, its distinct taste may invite you to try it if you are not afraid of experiencing new things.
5. La Goudale
La Goudale, a product of Les Brasseurs de Gayant, is a Biere de Garde style beer with an ABV of 7.2%. It pours a deep amber color drink with a dense foamy white head that looks nice in a glass. This head retention of this quality beer is perfect, leaving fine lacing. The nose is bready and grainy malts with the spiciness of wood, floral notes, apple, and apricot with a touch of yeast.
Enriched with premium quality flavors, La Goudale tastes like the aroma but with a hint of caramel and honey. It gives a sweetish and medium level of bitterness with a semi-dry finish. On the palate, the mouthfeel is smooth. La Goudale should be among the top choices for special occasions. 
6. Licorne Black Beer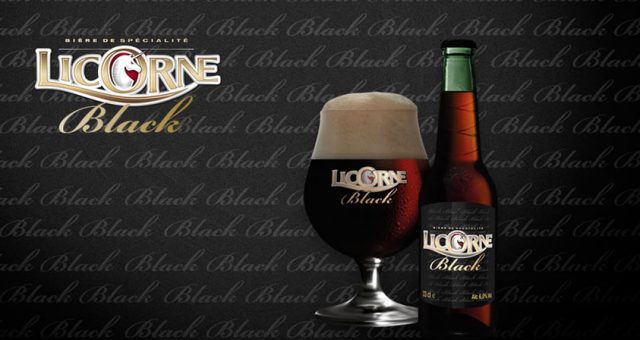 From Brasserie Licorne, Licorne Black is European Dark Lager with dark ruby color and 6% alcohol content. The creamy off-white head with nice lacing that rise around all sides of the glass is inviting. With a nutty, toasty, and caramelized malty smell, Licorne tastes like caramel, nuts, malts, dark fruits, and apples with a subtle touch of mild hops. It offers a crispy and smooth mouthfeel because of its light to medium body.
7. Pietra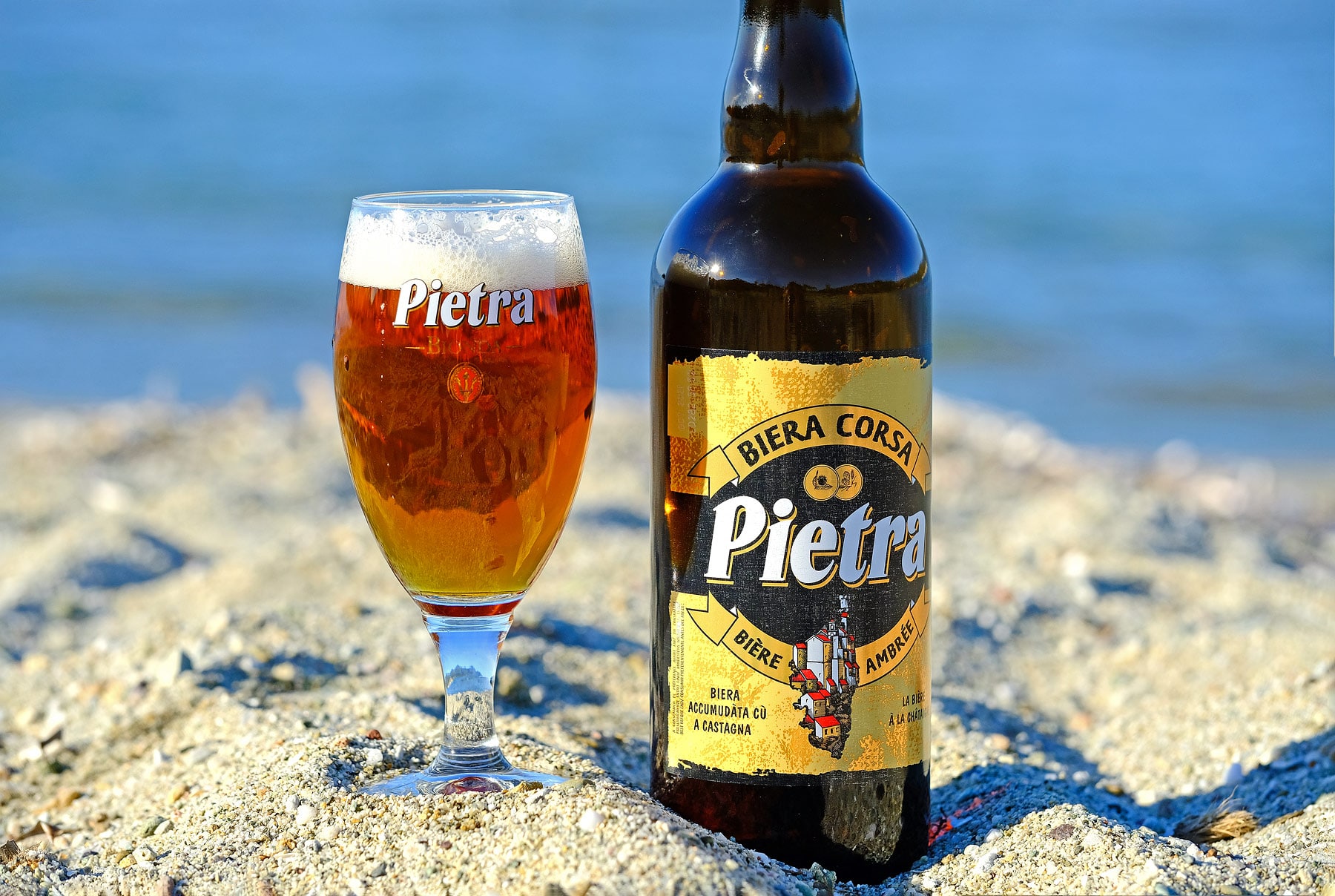 A specialty beer with low fermentation, Pietra, brewed by Brasserie Pietra, is a Vienna Lager with 6% alcohol by volume. With the help of high-quality ingredients, including chestnut flour and selected malts, Pietra appears highly beautiful with amber color and thick creamy head. Its unique recipe with enriched flavors and a lingering finish with slight bitterness makes Pietra a worth-trying liquor.
8. 3 Monts Beer
Experience the ever-lasting taste of 3 Monts beer brewed by Brasserie 3 Monts is a Biere De Garde with 8.5% alcohol by content. It pours a pale semi-transparent golden color with a dense white head with good retention. With notes of malts, honey, apple, and wheat, 3 Monts has a flavorsome taste with a hint of lemony hops, yeast, and citrus peel. Consider it a refreshingly nice beer to spend your leisure time.
9. La Choulette
Since France has brewed some of the world's finest beers, you will not disappoint with La Choulette, a Biere De Garde, with an ABV of 8%. It has a dark amber color with a foamy head. The aroma is sweet, while the flavor is sweetish with woody notes. Overall, it is one of the beers with the highest quality.
10. Page 24
Like La Goudale, Page 24, brewed by Brasserie Saint-Germain, is a Biere De Garde style beer with an ABV of 6.9%. It is the type you can live for because of its incredible qualities. The appearance is amber-colored with a slight touch of copper when poured into a glass. With an apple and malty aroma, the taste is similar to the smell with a balanced carbonation. Page 24 is a light to medium-bodied beer with a refreshing mouthfeel.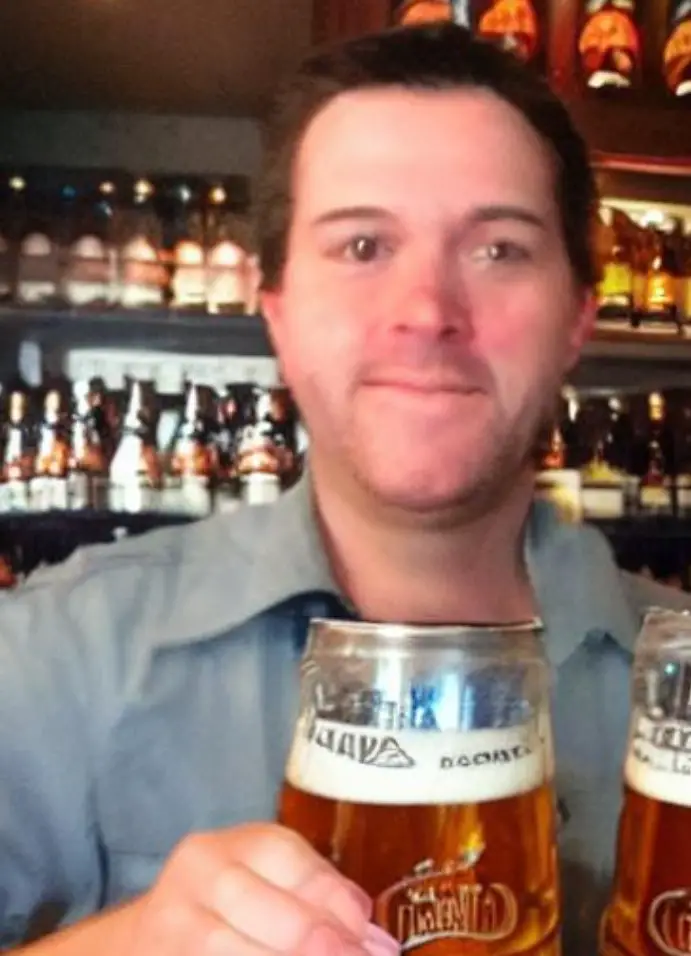 I am a passionate beer connoisseur with a deep appreciation for the art and science of brewing. With years of experience tasting and evaluating various beers, I love to share my opinions and insights with others and I am always eager to engage in lively discussions about my favorite beverage.