Do you also feel more drunk after drinking a can of Four Loko than others? Then calm down, buddy, as you are not the only one.
Most users claim to get tipsy and intoxicated after consuming one can of Four Loko. The reason is that Four Loko contains more alcohol than beer. Its alcoholic content usually ranges from 8% to 14%. But that is only one factor. Additionally, the drink is rich in sugar levels and caffeine content. Similarly, when you eye at the size, the can of four loko is double that of a standard 12-ounce can. That is why you get intoxicated by even one can of Four Loko. 
Want to unleash more exciting stuff about four loko malts and their alcoholic content? Then let's delve into the details. 
How Much Alcohol Is In Four Loko?
Generally, Four Loko Cans containing the following percentage of alcohol are available 
8% ABV
10% ABV
12% ABV
14% ABV 
However, the brand claims the innovation series and pregame ones to have 13.9% ABV exactly. 
For example, 
Sour Blue Razz from pregame contains 13.9% alcohol by volume 
Warheads Sour Loko from the Innovation series contains 13.9% alcohol by volume
Four Loko USA has 14% alcohol by volume
Strawberry Lemonade from core flavors has 12% alcohol by volume
So, the amount of alcohol present in four loko depends on the type of series and flavor you are drinking. 
Why One Can Of Four Loko Makes You Tipsy?
A common observation is that where you need to drink multiple standard cans of beer to get intoxicated, one can of Four Loko is more than enough to get you down. But ever thought why?
The reason is that one can of Four Loko is 23.5 ounces, double the size of a standard can, i.e., 12 ounces. Roughly, a can contain alcohol equal to that in 5.5 to 6 drinks.
So, you drink more, and since it's high in alcohol content, it makes you feel tipsy much faster.
Additionally, four loko contains caffeine and other stimulants, along with high sugar content, that all sum up to make you feel drunk within no time.
How Much Alcohol is in four Loko in comparison to beer?
The amount of alcohol present in four Loko is more than that of a beer. Though it might be shocking for a few people, yes, Four Loko is more alcoholic than beer. 
A standard 12-ounce of regular beer is known to have almost 4 to 6% ABV. 
On the other hand, a 12-ounce can of Four Loko contains 8 to 14% alcohol in it. 
Additionally, one more factor to consider is its caffeine content. 
Four Loko is a malt rich in caffeine. In fact, the analysis has shown that standard Four Loko Can has caffeine as high as 156 mg. And certainly, that's a high amount. Therefore, whether it be with respect to alcoholic content or caffeine, in either case, you can't drink four loko without keeping a count of shots, as in the case of beer.
The reason is that most beers are caffeine free and low in ABV. On the other hand, four loko contains both in a comparatively high percentage. 
What is Equivalent to Four Loko?
To better understand how four loko contains more alcohol than our regular drinks, let's have a quick comparison. 
Number Of Beers In Two Four Loko
Since beer is the most commonly consumed alcohol, a comparison was made using two cans of four loko with beer. And the results were quite alarming.
The amount of alcohol in two cans of Four Loko equals four cans of beer (the same size can).
Number Of Red Bulls In Four Loko
Similarly, the caffeine content was compared with that of red bull. 
Results showed that a 16.4 oz can of red bull contains the same amount of caffeine as Four Loko's standard 23.5 oz can.
Is the Alcohol Content In Four Loko Too High? A Few Studies And Proofs To Consider 
Since Four Loko is high in terms of alcohol content and caffeine, it is more harmful and deleterious for health than regular beer and malts. And here is the supporting proof of it.
A study published in the American Journal Of Drug and alcohol abuse shows that youngsters who drink high alcohol-containing Four Loko for the first time experienced more harmful consequences than those who drank low one. Three hundred thirty-six students from Florida, Montana, and Virginia participated. It was found that students who drank 12 to 14% alcohol containing Four Loko blacked out twice as compared to students of Florida who drank the 8% version.
As a result, the attorneys of different states asked the manufacturers to reduce the alcohol amount and serving size to that of industry standard. But, no action was taken by the brand. 
Similarly, another request regarding the reduction in the alcohol content of high ABV malts by Four Loko was made since it turns out to have multiple harmful aftereffects on the human body later. But sadly, again, no step was taken.
Types Of Flavors In Four Loko
Now that we are well abreast with the alcohol content in different Four Loko cans and their harmful consequences let's quickly go through the famous categories and flavors that Four Loko sells.
These are:
Core flavors include electric lemonade, red, black, gold, fruit punch, peach, strawberry lemonade, watermelon, and grape.
Sour Flavors include sour grape, Sour apple, blue razz, and sour melon.
Innovation series including four loko USA and warheads sour loko.
Pregame has sour blue razz, sour peach, wicked tea, etc.
Can You Get A Zero Alcohol Four Loko Can?
Until now, Four Loko has not manufactured any non-alcoholic or zero alcohol-containing can. 
However, various other brands produce mocktails and non-alcoholic beer and sodas. So, you can opt for them.
Conclusion
Four Loko contains alcohol ranging from 8% to 14% ABV, depending on the flavor you opt for. 
However, the problem is that the standard can size of Four Loko is 23.5 g, double that of a standard beer. Additionally, Four Loko adds caffeine to the drink, too, along with lots of sugar. All these factors impact human health devastatingly, as well as cause one to become tipsy within no time.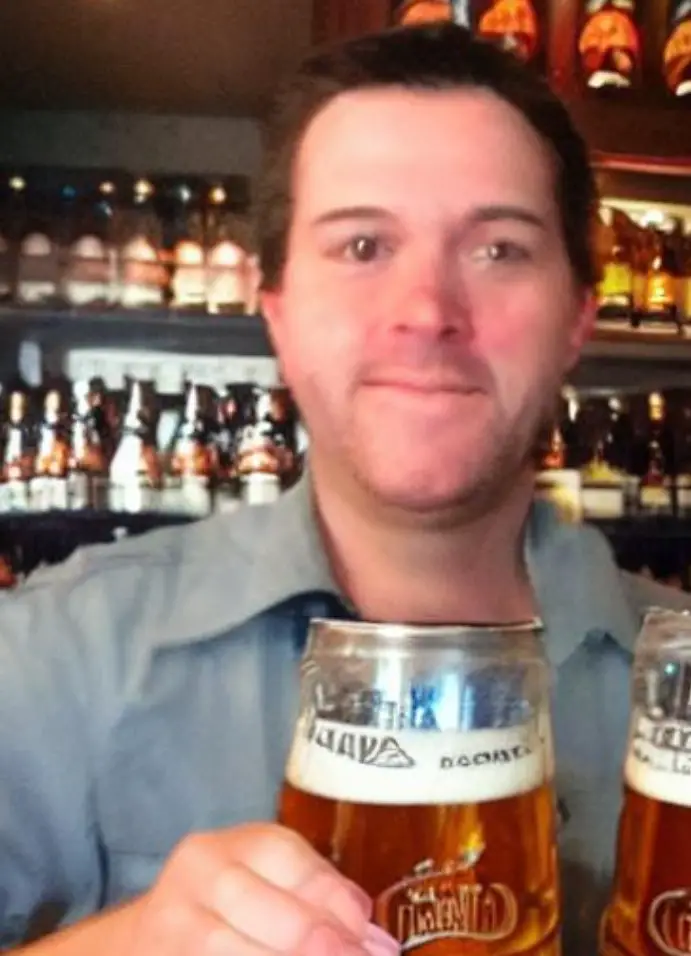 I am a passionate beer connoisseur with a deep appreciation for the art and science of brewing. With years of experience tasting and evaluating various beers, I love to share my opinions and insights with others and I am always eager to engage in lively discussions about my favorite beverage.