Are you looking for ways to get free beer bottles without purchasing them? Although buying new bottles might seem the most straightforward answer, it can rapidly get pricey. Fortunately, there are various inexpensive ways to acquire empty beer bottles. There are choices for every budget and inclination, including asking friends and family, browsing Craigslist and Freecycle, buying used bottles, and buying new bottles in bulk.
If you make beer at home, you know how important it is to have enough bottles. But, it might be expensive to purchase new bottles each time, and discarding used bottles is not environmentally friendly. 
We will delve more into each of these approaches in this post to assist you in identifying the ideal system for your requirements. This guide will offer helpful tips on where to find empty beer bottles.
1. Ask Friends and Family
Asking your friends and relatives for empty beer bottles is one of the simplest and most obvious ways to obtain them. There's a good possibility that the beer enthusiast you know has a collection of empty bottles. You'll have enough bottles for your upcoming batch of beer if you offer to take them off their hands. Make sure to give the bottles a good cleaning and sanitization before using them.
2. Check Craigslist or Freecycle
Checking Craigslist or Freecycle is an excellent additional resource for finding free beer bottles. These websites enable users to list products, such as empty beer bottles, that they no longer require or want. Search for advertising in your neighborhood and move swiftly because free things usually disappear soon.
You may also consider posting a "wanted" ad, as someone may have bottles they will give away.
3. Visit a Recycling Center
A recycling facility can be an excellent choice if you're looking for many beer bottles. Many recycling facilities accept glass bottles and pay a small fee per pound. Even while it might not be enough to pay, this is an excellent method to reduce the expense of purchasing new bottles. Make sure to inquire about the policies and processes at your neighborhood recycling facility.
4. Talk to Local Bars and Restaurants
Another choice is to speak with nearby restaurants and pubs. Several businesses may be happy to give out free beer bottles because they go through many each week. Ask if they have any empty bottles they would be prepared to part with when you stop by.
Be sure to bring a box or container to transport the bottles, and always be polite and respectful when requesting.
5. Purchase Secondhand Bottles
Buying used bottles can be a terrific choice if you're willing to invest some money in them. Look out for your neighborhood thrift shops, yard sales, or internet shops like eBay or Facebook Marketplace. You may frequently find good-condition old beer bottles at a fraction of the price of brand-new bottles. Please make sure to properly inspect the bottles to make sure they are in good shape before buying.
6. Buy New Bottles in Bulk
Finally, buying new bottles in bulk can save money if you need help finding enough free or inexpensive bottles. Bulk bottle sales are expected at homebrew supply shops, which can ultimately save you money. Remember to determine the price per bottle to ensure you receive the best value.
7. Host a Bottle Swap
Think about organizing a bottle exchange with nearby homebrewers. It is a fantastic method to exchange bottles with homebrewers. Use this chance to impart advice, recipes, and skills.
8. Attend a Beer Festival
A beer festival can be a fantastic place to find empty beer bottles in addition to being a fun event. There will be locations for recycling or discarding empty bottles at several festivals. If you want to take some of these bottles home with you, ask the organizers.
9. Visit a Local Brewery
You can purchase or receive free empty bottles from some breweries. It is worthwhile to see if they still have bottles they don't need.
Please identify yourself and inquire about their bottle rules whenever you visit a neighborhood brewery. While some breweries may forbid guests from taking bottles home, others could be content to give them away for nothing or sell them for a lower price. 
10. Repurpose Used Bottles
Think about using empty bottles you have sitting around. Before using the bottles, make sure to give them a thorough cleaning and sanitization. Also, reused soda bottles can function just as well as beer bottles if you want to make smaller batches.
11. Ask at local liquor stores.
Liquor stores often receive shipments of beer in cases with extra bottles. Try asking if they have spare bottles they'd be willing to give away.
12. Go to yard sales 
Like garage sales, yard sales can be a great place to find free beer bottles. Be sure to ask the sellers if they have empty bottles they want to give away.
13. Visit construction sites 
Construction sites often have empty beer bottles that they don't need. If you see a construction site in your area, you can ask the workers if they have any bottles you can take.
14. Use social media
Social media can be a great way to find free beer bottles. You can post on your social media accounts asking if anyone has extra bottles they don't need. You may be surprised by how many people are willing to help you.
Conclusion
Having enough bottles can be challenging, especially if you're starting.
The good news is that finding empty beer bottles doesn't have to be expensive. Countless options include:
Asking friends and relatives.
Looking on Craigslist and Freecycle.
Holding a bottle swap.
Going to beer festivals.
Also, consider visiting nearby breweries or recycling used bottles to save even more money.
Using these approaches, you may quickly identify the ideal strategy for getting the bottles you require for your endeavor. So go ahead and experiment with different recipes, and have fun creating your custom brews!
Always clean and sanitize the bottles thoroughly before using them, and happy collecting!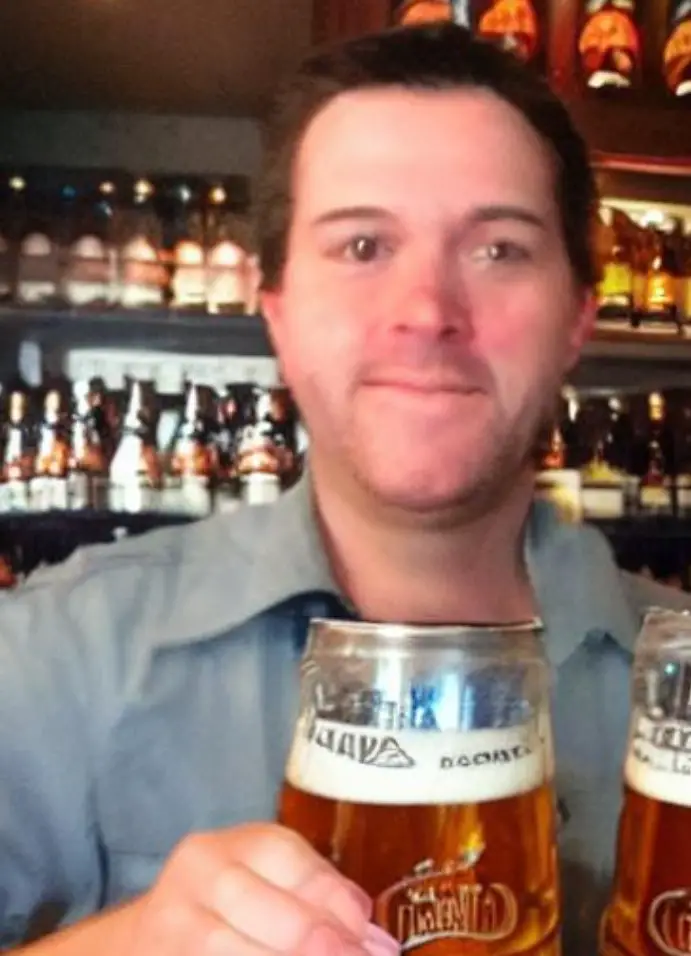 I am a passionate beer connoisseur with a deep appreciation for the art and science of brewing. With years of experience tasting and evaluating various beers, I love to share my opinions and insights with others and I am always eager to engage in lively discussions about my favorite beverage.