Discover the new world of flavors by choosing the best IPA beer to quench your thirst this year. From Sierra Nevada California IPA to Stone IPA, the authenticity of taste will tantalize your taste buds. 
If you are a beer enthusiast searching for the best IPA brands for your next party with your friends, look no further! Here is a compilation of ten famous IPA beer brands from around the globe. Pick your favorite and share it with your friends.
1. Sierra Nevada California IPA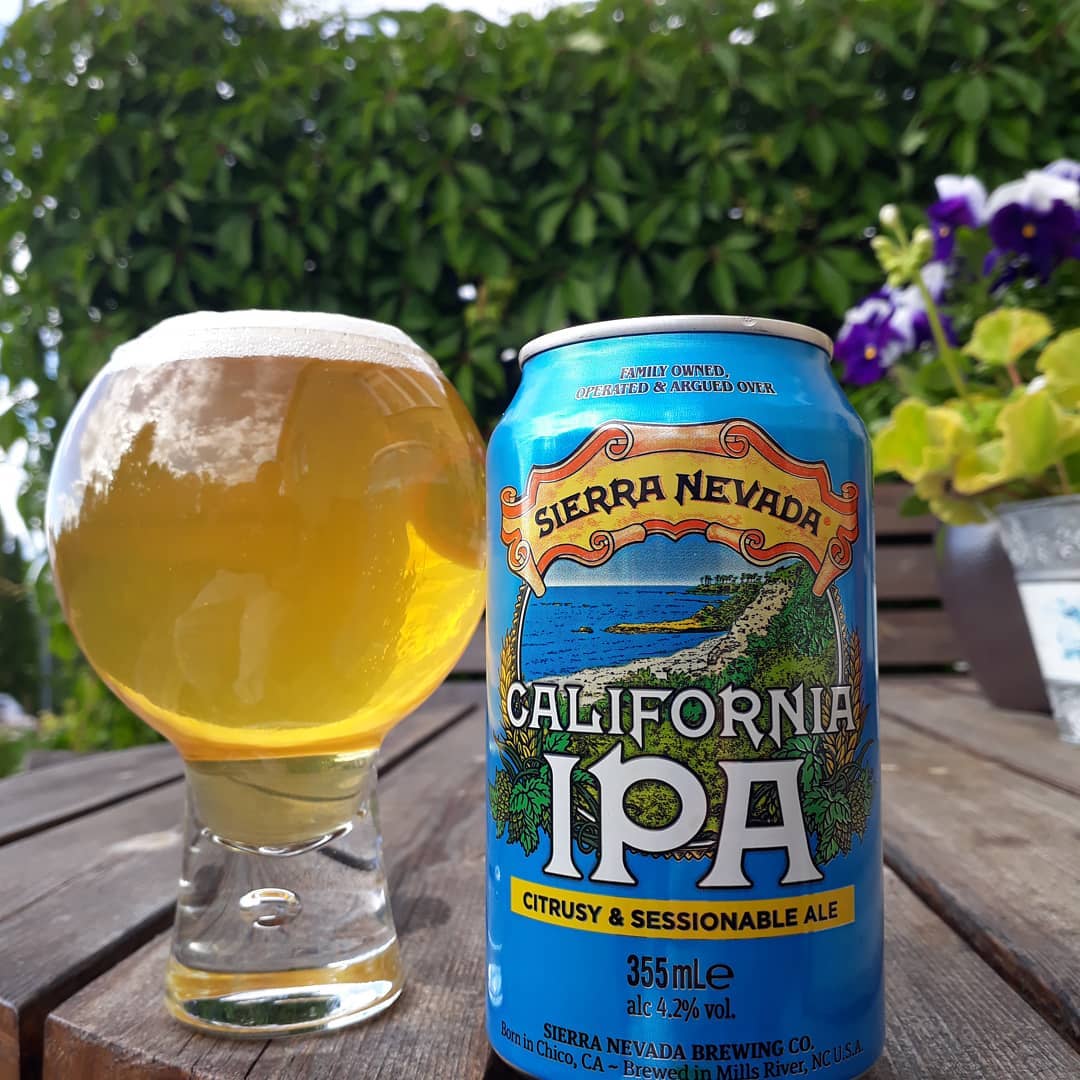 Insanely popular beer worldwide, Sierra Nevada California IPA, a Session IPA brewed in the United States, is a crowd-pleaser with its flavorsome taste. 
The pale golden color with slight haziness looks tempting in a glass. Its medium-retention white head with citrusy and bready aroma further enhances the appearance. However, the taste offers pineapple, lemon, and bread with hints of Chinook, Simcoe, and Crystal hops. 
Sierra Nevada IPA has a crisp, thin mouthfeel with medium carbonation and a lingering bitter flavor at the end. Also, it is an excellent choice for beer lovers.
2. Omnipollo Zodiak IPA
Best serve in a Shaker or Tulip glass, Omnipollo Zodiak IPA is a pride of Sweden with 6.2% ABV. It pours a hazy yellow shade with an egg-white head that retains moderately. 
The pleasant aroma of pine and citrus can make you try this beer, while the taste is more pine-forward with traces of citrus zest. With a selected range of Simcoe, Centennial, and Citra hops, the flavor of this IPA is all about hoppy bitterness.
Omnipollo Zodiak is a highly-carbonated liquor with a bitter lingering finish. Moreover, it perfectly goes well with traditional Swedish dishes.
3. Pirate Life Brewing IPA
Pirate Life Brewing is an Australian brewing company that brews the best version of an Indian Pale Ale (IPA). The beer contains a 6.8% alcohol content. Its hazy golden shade is a treat to watch with a small white head that dissipates quickly. The head leaves random lacing behind.
Pirate IPA offers an aroma of pine, citrus, and caramel, while the taste is piney with traces of pineapple and tropical fruit. It is a medium-bodied beer with moderate carbonation. Moreover, the feeling is refreshingly crisp with a semi-dry to dry finish. Discover more flavors by tasting this absolute deliciousness. 
4. Dogfish Head 60-Minute IPA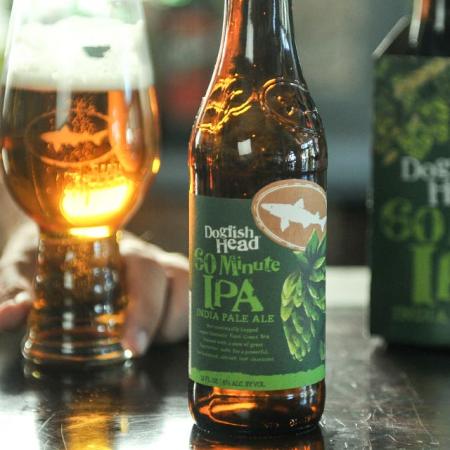 A flagship session beer brewed by Dogfish Head in Boston, United States, Dogfish Head 90-Minute IPA is among the world's top-selling IPAs. It offers a genuine hoppy character with 6% ABV. The pale golden appearance with a small white head is a decent combination.
With pine, cider, citrus, orange zest, resin, floral, and lemon, the aroma of Dogfish is tempting. Its taste follows the nose well with the Mystery Hop X, Warrior, and Amarillo hops. This beer is medium-bodied with good carbonation and a bitter finish. Serve it with spicy food to heighten the flavors.
5. The Alchemist Heady Topper
Heady Topper is an Imperial IPA brewed by The Alchemist Brewery. It contains 8% alcohol content with visible carbonation. The amber color with haziness look attractive, while the fluffy white head retains well.
With a hoppy & bitter character, Heady Topper is a delicious blend of six hops. The piney and citrusy aroma with hints of wood and tropical fruit is incredible. Its taste follows the scent quite well, with a lingering dry finish. The bitterness of this immensely famous drink intrigues connoisseurs to drink more after a sip.
6. Mikkeller Burst
Danish beers are matchless because of their distinctiveness in flavors and elegant appearance. Take the example of Mikkeller Burst, a hoppy IPA with 5.5% ABV. It pours a hazy yellowish-golden color with a short-lived thin white head that often leaves random lacing behind. 
The hoppy, citrusy smell is tempting with piney and tropical fruit touch, but the taste is rich and follows the nose well with grassy hops. Mikkeller Burst is a medium-bodied liquor with average carbonation. It is an ideal option for casual meetups. Also, you can enjoy it with your favorite Danish dishes.
7. Brewski Pango IPA
Pango IPA is the top-selling product of Brewski, a brewing company in Sweden. It offers a murky yellow appearance with fruity, hoppy aromatic flavors. The beer contains 5.9% alcohol content. Its two-finger white foamy head does not retain well but often leaves sparse lacing. 
The smell and taste of Pango IPA burst with mango, pineapple, and passionfruit with a trace of citrus zest, but the flavor of passionfruit dominates the flavor profile. Its mouthfeel is light to medium-bodied with decent carbonation. Overall, it is a decent beer with prominent deliciousness. 
8. BrewDog Punk IPA
A Scottish IPA brewed by BrewDog Brewery, Punk IPA is a flavorsome beer with 5.4% ABV. Its pale golden color with a small white foamy head sweetens the look of this modern liquor. 
It has selected ingredients, including Amarillo, Chinook, Cascade, Ahtanum, Nelson Sauvin, and Simcoe hops. The aroma is piney and fruity, while the taste offers fruitiness upfront and a citrusy feel in the background. It is a good thirst quencher with a lingering dry finish.
9. Bell's Brewery Two Hearted IPA
American IPAs are highly popular around the globe. One top-rated Indian Pale Ale is a Two-Hearted IPA brewed by Bell's Brewery in Michigan, United States. With a 7% alcohol content, this deep golden liquor with slight haziness and a creamy, frothy white head makes it look remarkable. The three-finger whopping white head of foam retains a long time and leaves good lacing behind. 
With dry caramel malt, citrus, and hoppy scent, the delightful beer from the Bell's is an excellent drink with the same flavors as the aroma. Moreover, it is a medium-bodied beer with moderate carbonation and a creamy finish with hints of well-balanced bitterness. 
10. Stone IPA
Another American IPA with distinct characteristics, Stone IPA, is a flavorful beer with a 6.9% ABV. Stone is among the top-rated beers in the United States that offer citrusy flavors and hoppy aromas. It pours a transparent amber shade with a thick foamy head that retains a few minutes.
The smell is fruity with a trace of resins, but the taste is bitter citrusy with a sweet malty flavor aftertaste. It is a medium-bodied alcoholic beverage with moderate carbonation, perfect for a hot summer day.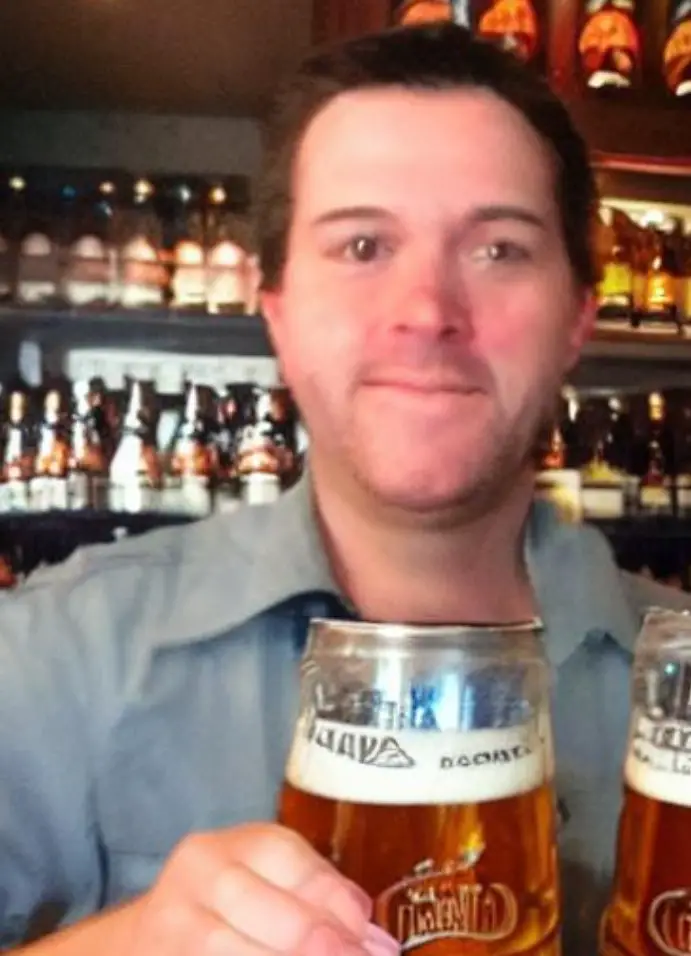 I am a passionate beer connoisseur with a deep appreciation for the art and science of brewing. With years of experience tasting and evaluating various beers, I love to share my opinions and insights with others and I am always eager to engage in lively discussions about my favorite beverage.