With its all picturesque landscapes and gorgeous views, Ireland is famous for its lively and old-age beer culture. The pubs are the focal points where Irish people gather to spend time with their friends and colleagues to release all-day work stress or other problems. Consider them more like social centers than drinking hubs.
With time, several small breweries came into being in Ireland to preserve and uplift traditional brewing methods. The most famous Irish beers include Guinness and Smithwick's. Also, Stouts, Ales, and Lagers are everyone's favorite in Ireland. 
To explore the best-quality beers brewed from locally sourced selected ingredients, go through these ten Irish beers to celebrate your special moments.
1. Guinness Extra Stout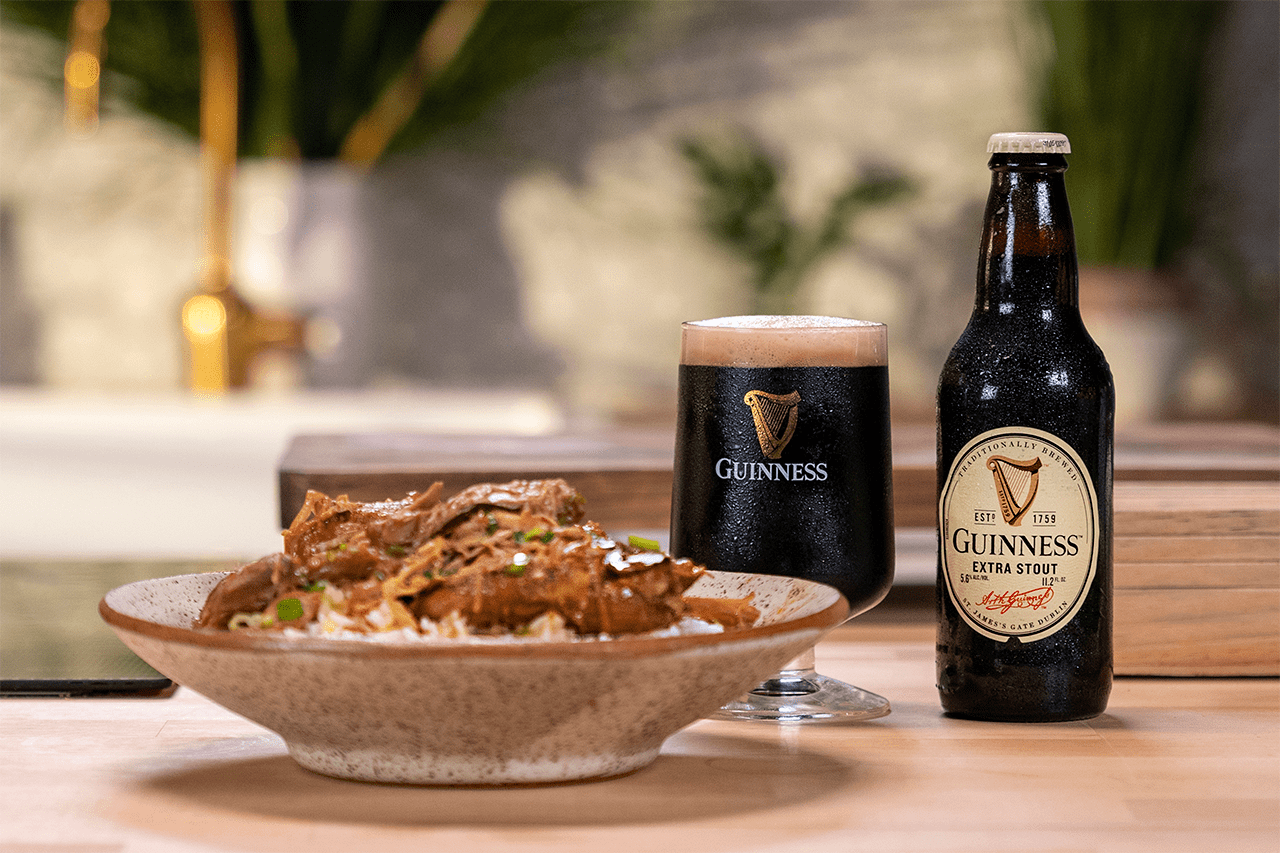 Ireland is home to the highest quality beers. The best of all is the Guinness brand, but its Extra Stout flavor has broken all the records of being the flavorsome liquor in the region. It pours a deep brown hue with red highlights. 
Capped with an inch-dense foamy, soapy tan-white head that immediately dissipates, the beer smells of caramelized sugar with notes of milk chocolate, cocoa, and roasted malts. Guinness is a dry but pleasant drink with a rich flavor profile, including caramel, toasted grains, cocoa, and sweet chocolate. 
Moreover, it is a medium-bodied Stout with good carbonation, giving a smooth mouthfeel. You can pair it with your favorite Irish food to ignite your taste buds.
2. Sullivan's Maltings Irish Red Ale
Did you know that Sullivan's Maltings Ale has won the Best Draft Beer award at the Oscars of the Beers?
An Irish Red Ale with a classic ruby hue and a standard 5% alcohol by volume is an exceptional product by Sullivan's Craft Brewery. Its khaki foamy head enhances its appearance. The smell of rich malts (toasted and caramel malts), biscuits, and dark berry is cool, but have you tasted it yet? This Red Ale exceeds the aroma with light toffee, blackberry, and dark breaded malt with a subtle touch of raspberry, dark tea, and herbal hops.
The body of Sullivan's Red Ale is medium with a decent amount of carbonation. Also, it offers a bitter-sweet combo of finish with notes of malts and herbal hops. 
3. Murphy's Irish Stout
Murphy's has been offering premium quality beers since its launch in 1856. Its Irish Dry Stout with a low 4% ABV has a deep black shade when poured into a glass with a beige-like head. 
The aroma is of dark toffee and toasted malts. Its flavor profile includes dark fruit, toffee, burnt grain, and toasted malts mingled with herbal hops to balance the taste. Moreover, it is a medium-bodied Stout with low carbonation and a lingering finish.
4. Smithwick's Irish Red Ale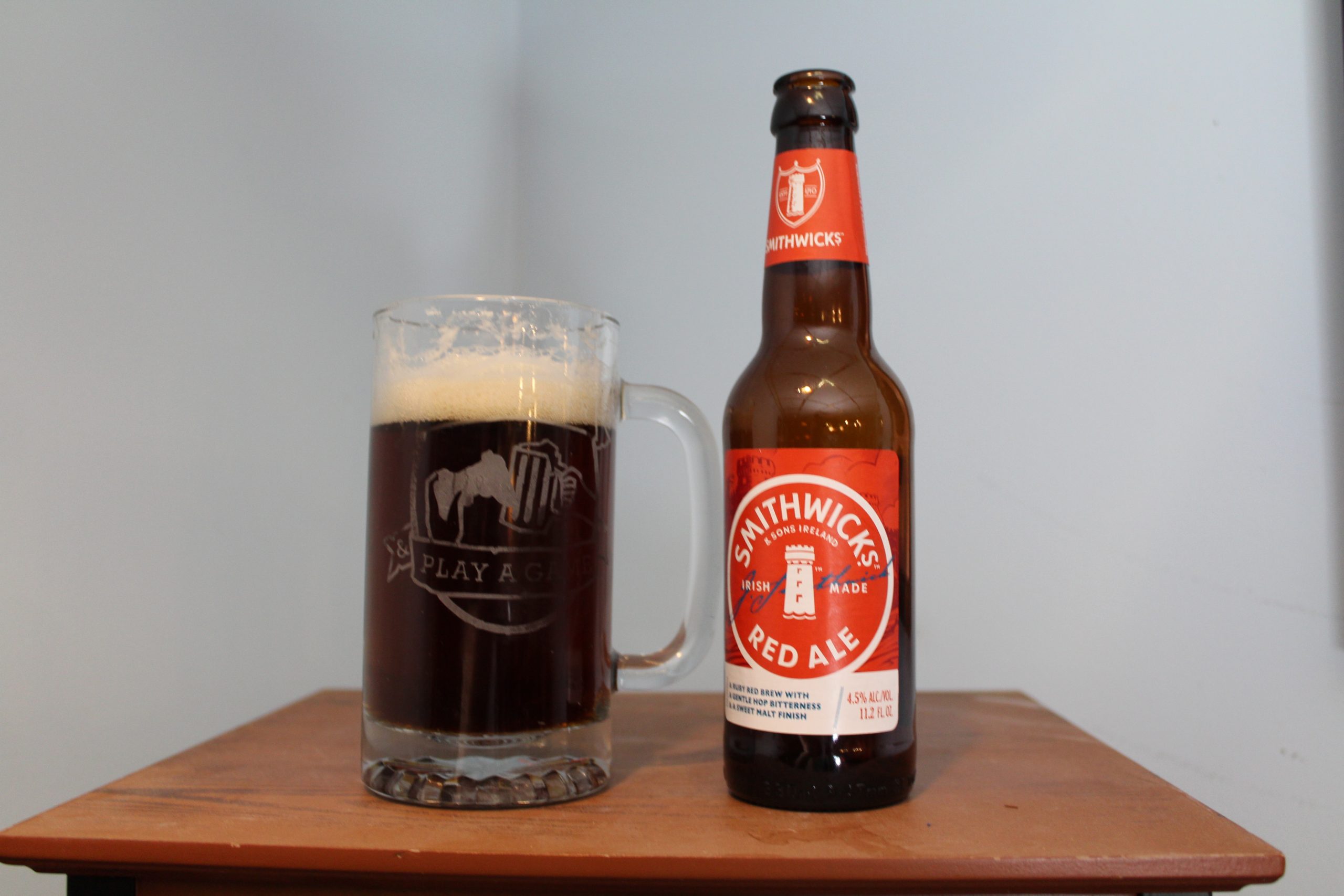 Smithwick's beverages are nationally famous in Ireland. One of its best beers is Irish Red Ale, a fine reddish brown-colored liquor with a thick tannish head that further converts into a creamy texture. It contains 3.8% alcohol by volume.
The lovely clean scent of roasted barley, malts, and hops is inviting, while the taste is the same as the nose. It is a highly drinkable Ale that pairs well with seafood.
5. O'Hara's Irish Stout
Started in 1999, O'Hara's Irish Stout, with a 4.3% alcohol content, has been a symbol of authenticity and quality since its first launch. The deep-colored Dry Irish Stout offers a rich flavor profile with hints of licorice, coffee, and fuggle hops. 
To all Stout drinkers, taste O'Hara's Irish Stout to discover a perfectly-balanced full-bodied beer with a smooth mouthfeel. It has taken the traditional Irish brewing traditions to the next level.
6. Kilkenny's Irish Cream Ale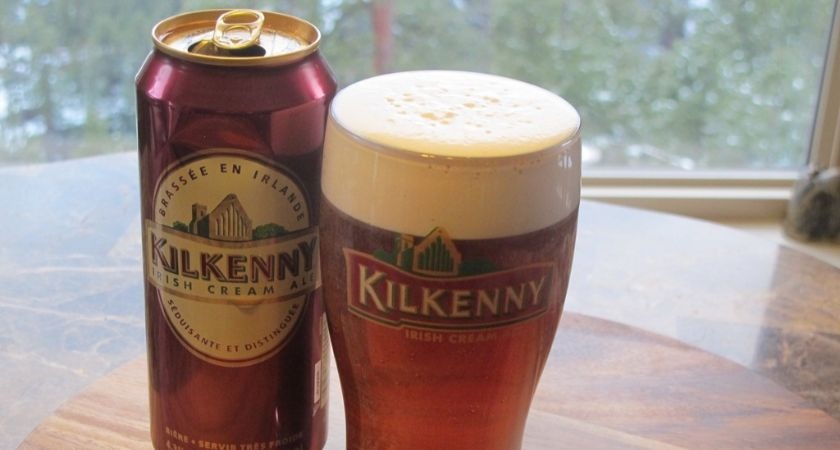 Kilkenny's Irish Cream Ale is all about creamy texture and flavors. It is a top-rated innovation of the Smithwick's Brewery with an ABV of 4.3% and a creamy, dense beige-shade head.
This Irish Red Ale is a medium-bodied drink brewed from soft water, minerals, and malts with a hint of bitterness. Also, its mouthfeel is rich and creamy with low carbonation. Discover other flavors by tasting them on your next trip to Ireland.
7. Harp Lager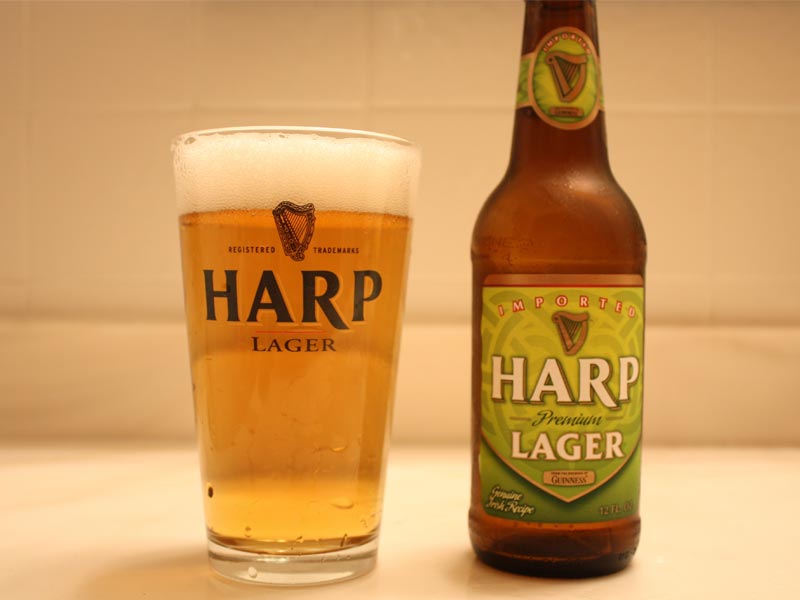 If you have to describe Harp Lager by Guinness in one word, it would be 'delicious.' 
A European Pale Lager from the mesmerizing Irish land has 4.5% alcohol by volume. It possesses a golden-colored appearance with a slightly short white head. The scent is a light malt with a subtle touch of lemon. Harp's taste offers a well-balanced combination of sweet malts and bitter hops.
Harp Lager is a light-bodied liquor with high carbonation, making it a better option than an adjunct lager.
8. Cael and Crede Barrel Aged Amber Ale
The Amber Ale of Irish land, Cael & Crede, brewed by Carrig Brewing, is a worth-trying beer because of its finest locally sourced ingredients, such as Irish malts and the pure water from the river Shannon. 
It pours a clear amber shade with a short-lived thin head. The scent is malty and sweet with the same flavors, but hints of whisky barrel taste are evident. Cael and Crede is a clean, crisp, and sweet beer to enjoy whenever you want.
9. Beamish Irish Stout
Beamish & Crawford Plc., an Irish brewing company, introduced its Irish Dry Stout with a low alcohol ABV of 4.1%. The opaque black color gives a lively touch to this incredibly creamy beer. Its dome-shaped white head enhances the overall appearance.
With the scintillating beamish aroma of roasted malt with a hint of faint caramel and cherries, the flavors of Beamish Irish Stout follow the nose with more enhanced ingredients, such as earthy hops and light coffee. This beer gives a smooth nitro mouthfeel, making it a premium Stout with a flavorsome taste.
10. Porterhouse Temple Lager
Premium Pale Lager from Dublin, Ireland, a symbol of elegance and genuine quality, Porterhouse Temple Lager looks perfect with its crystal-clear golden body and an off-white head. The alcohol content is 4.2%. Carbonation is appropriate, with an impressive flavor profile and tempting aromas. 
The scent gives hints of grain, caramel malts, and mild fruit with a mix of grass, while the brewing company has extracted flavors from the fruit, caramel malt, apple, grain, mash, and grassy hops. Porterhouse Temple Lager offers a smooth mouthfeel with a lingering finish. This enjoyable drink can go well with Sushi, Pasta, and other cuisines.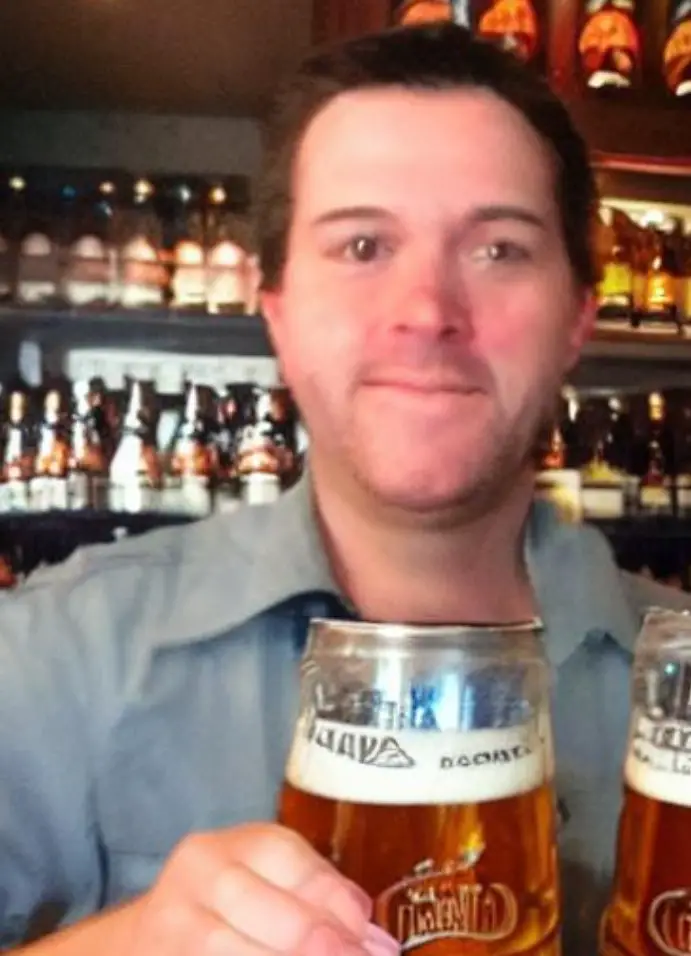 I am a passionate beer connoisseur with a deep appreciation for the art and science of brewing. With years of experience tasting and evaluating various beers, I love to share my opinions and insights with others and I am always eager to engage in lively discussions about my favorite beverage.