Beer is often considered an alcoholic drink with the least alcohol content, usually ranging from 4% to 6%. In many countries, people have beer to chill and relax after a hectic day at work. However, in Saudi Arabia, the rules are different. It is one of those few countries where alcohol is officially restricted. Whether you are a national or a tourist visiting the country, nobody can possess alcoholic beverages during their stay within the country. If caught, several penalties follow.
Is Beer Banned In Saudi Arabia?
If you are wondering whether beers are banned in Saudi Arabia, the answer is "yes." The country has been against the consumption of any form of alcohol for ages. This is because Saudi Arabia has a long history of strictly following Islamic law and following a conservative culture. Since Islamic law prohibits the manufacture, sale, and consumption of alcohol, drinking any alcohol in Saudi Arabia is illegal.
According to Sharia law, Muslims are prohibited from consuming alcohol in the country. However, such restrictions are more rigid for non-Muslims or those who do not practice Islam. Therefore, legal actions are taken against non-Muslims if caught possessing or using alcohol. This rule is also applicable to tourists visiting the country.
Consequences of Drinking Alcohol In Saudi Arabia
Saudi Arabia is one of the most conservative nations in the world. This fact is understandable since it houses Mecca – the holiest city according to Islam. Saudi Arabia has been following the Sharia law for eternity. Thus, the rules followed in the country are stringent. For instance, Saudi Arabia prohibits people from consuming or possessing alcohol. Once caught, strict penalties follow.
Muslims and Non-Muslims Get Different Penalties
Saudi Arabia completely bans consuming, importing, brewing, and selling alcohol. Thus, nobody can get any alcohol in the country. Many foreigners and locals visit neighboring countries to party and club with friends. However, it is against the law to return any form of alcohol in your possession. It is also not allowed for people to cross the border intoxicated.
If caught with alcohol, there are several types of penalties for the accused. You may either be imprisoned or given multiple lashes. On the other hand, if you are caught selling alcohol to any of the locals of Saudi Arabia, you will receive 500 lashes.
Tourists Entering Saudi Arabia
Unfortunately, tourists entering the nation are also not exempted from the legal ban on the consumption and possession of alcohol. Whether during entry to Saudi Arabia or en route to the country, tourists are forbidden from consuming alcohol. When you cross the Saudi border with alcohol in your possession or in an intoxicated state, the authorities can arrest you.
Drinking in public is a criminal offense in Saudi Arabia. The accused can receive a maximum of 500 lashes as punishment. Although the number of lashes is discretionary, the social status of the accused will determine whether he will receive the lashes on his back or his feet.
Diplomats can take in alcohol because their bags are not strictly checked like others. A variety of alcoholic beverages are available at various functions in foreign embassies. On the other hand, foreign armies also have their technique of getting alcoholic drinks.
Drinking Alcohol in Hotels in Saudi Arabia
Although Saudi Arabia does not allow the distribution of alcohol in any of its hotels, the country is soon planning to break its policy of a complete ban on alcoholic beverages. Instead, Saudi Arabia will offer alcohol at a new resort situated on the island of Sindalah.
The island of Sindalah is a part of Neom, a megacity in the Red Sea. The resort is said to include a bar for cocktails, a unique bar for desserts and champagne, and a third for premium wines. The island is within a few miles from Sharm El Sheikh resort city of Egypt, where alcohol is available.
Is Alcohol Sold In Saudi Arabia?
The Kingdom of Saudi Arabia's Tax and Customs Authority, Zakat, has clarified its new regulations on duty-free shops. They have explained that the duty-free shops will be allowed to sell those products for trade in the Kingdom nation. These duty-free stores will be across the sea, land ports, and airports. Since alcohol is prohibited for sale across Saudi Arabia, duty-free stores cannot sell alcoholic beverages.
Is There A Punishment For Drinking Alcohol In Saudi Arabia?
According to the Islamic religion, drinking alcohol is forbidden or considered "haram." It is also mentioned in the Quran that intoxicants are the work of Satan himself. Saudi Arabia is one of those few countries in the world famous for its strict Islamic beliefs since ages. Thus, they have strict rules against the brewing, sale, consumption, and possession of alcoholic beverages.
If caught consuming, brewing, or possessing alcohol, there are strict punishments. The accused may receive up to 500 slashes or imprisonment. Tourists entering the country are also subject to such rules and penalties.
Conclusion
Beer is considered one of the lightest alcoholic beverages allowed in most countries worldwide. Unfortunately, it is not the same in Saudi Arabia. In this Muslim nation, it is illegal to brew, sell, consume, or possess alcohol. This rule is not just applicable to the nationals but to tourists as well. If anybody is caught having or containing alcohol, severe punishments await the individual. The penalty may include up to 500 slashes or several years of imprisonment. However, Saudi Arabia has decided to be lenient towards its alcohol law. A resort on the island of Sindalah is said to offer alcohol to guests.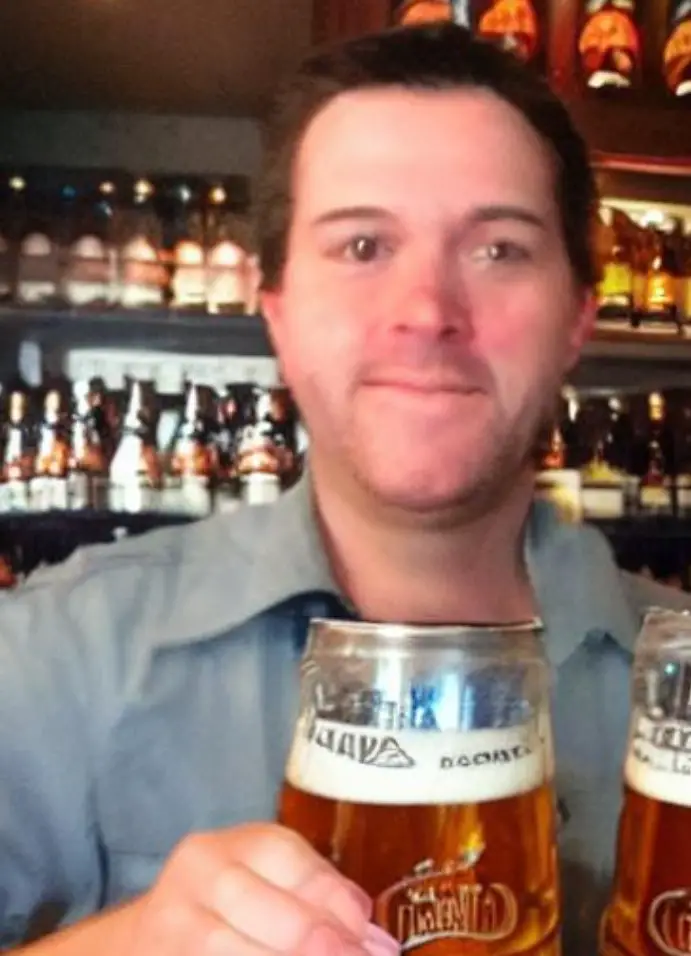 I am a passionate beer connoisseur with a deep appreciation for the art and science of brewing. With years of experience tasting and evaluating various beers, I love to share my opinions and insights with others and I am always eager to engage in lively discussions about my favorite beverage.