Are you a big Kiwi lover? Then give a high five, buddy, as not many people enjoy the delicious drinks and desserts, including kiwi in them.
Kiwi is one of the most refreshing fruits with a blend of tropical sweetness, a hint of tartness, and slight citrusy undertones to provide a blast of mouth-watering flavors. Let it be kiwi cheesecake or smoothie; all share a refreshing profile. But what about the Kiwi alcoholic drinks? Yes, they exist, too, with a variety of options to choose from. The drinks share a vibrant green hue and tantalizing essence you probably have never experienced before.
So, let's set out to read the article and toggle through the best Kiwi alcoholic drinks to try this Saturday evening. 
1. Kiwi Margarita 
Classic margaritas are usually the easiest to-go drink that leaves you with a feeling of freshness and coolness. Moreover, you can add a new tangy profile and vibrant undertones to the drink by adding kiwi puree or slices to the glass.
To prepare the drink, add all the ingredients, including ice, tequila, lime, and kiwi puree, to the shaker, and here you go. You can also add orange liquor to give your drink a citrusy boost. Now shake the mix, and here you go. Pour it into a glass, and the mouth-reviving drink is all set to amaze your taste buds.
2. Kiwi Lime Mojito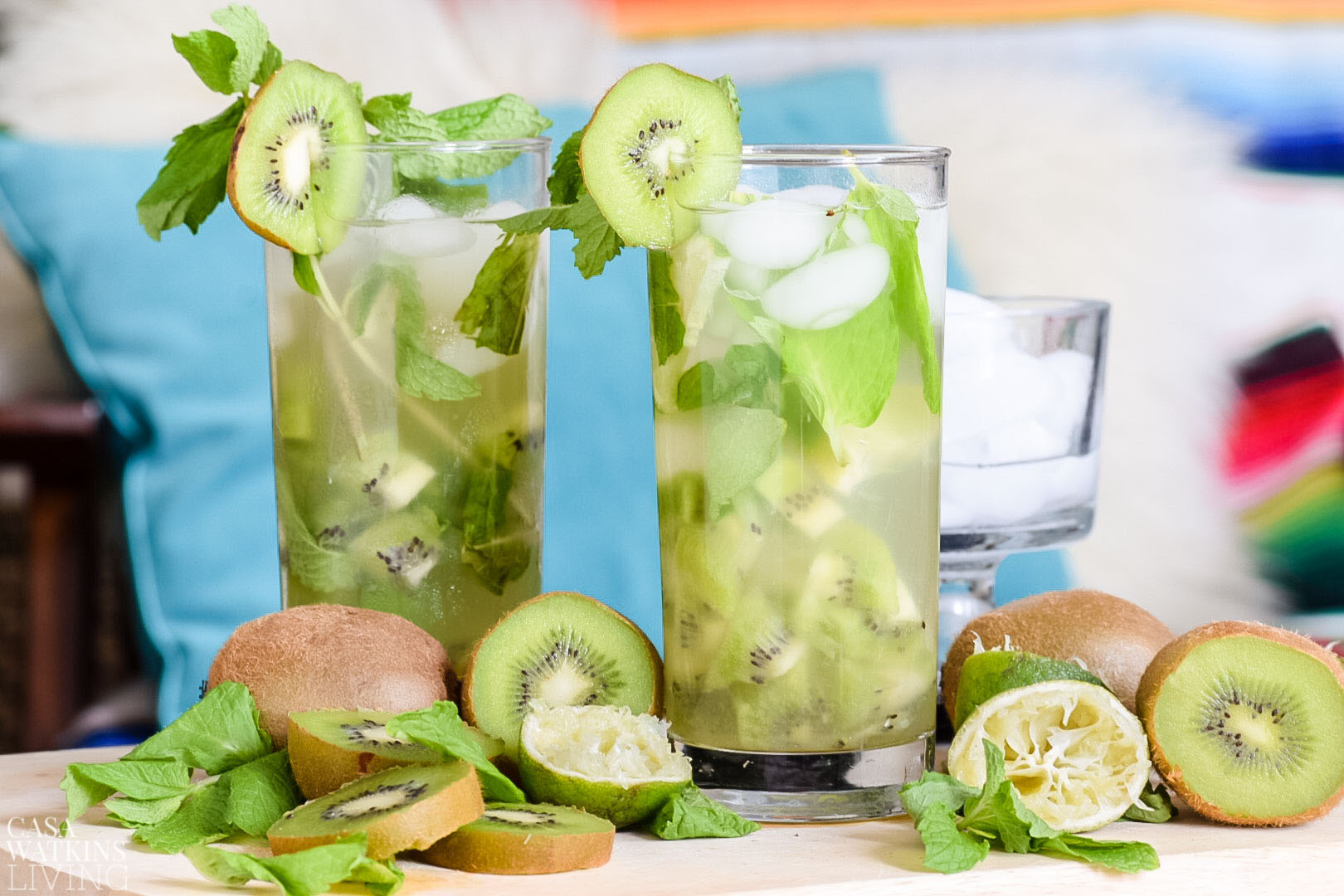 Whether looking for a drink to add to your wedding reception or a girl's day out, Kiwi Lime Mojito is undoubtedly the right bet. 
The drink includes preparing kiwi puree, which is then added to a glass containing rum and ice cubes. To it, mint leaves and lime wedges are added to give a refreshing and tangy taste. 
3. Kiwi Daiquiri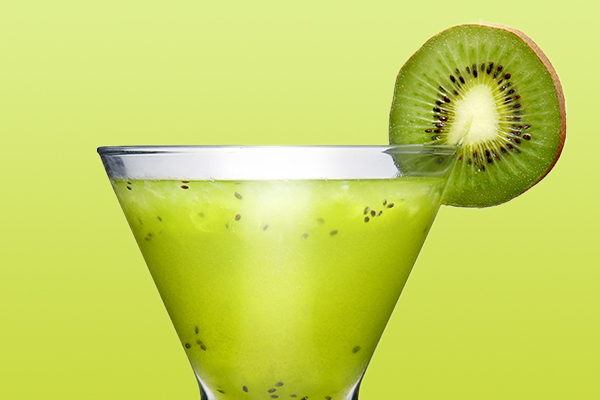 And here comes the slushy textured drink whose freezy feel will take your summers to the next level. 
Kiwi Daiquiri involves mixing kiwi with lime juice and rum to leave the drink with a subtle taste.
To make one:
Take a blender and add freshly prepared kiwi puree to it.
Mix it with base liquor (mostly rum), sugar, and lime juice until you get a smooth feel.
Pour it into the glass, refrigerate it, and turn it into a slushy drink.
Moreover, you can garnish it with mint leaves and kiwi just before serving to boost its appearance.
So, why not make kiwi Daiquiri And leave your guests with a wow look?
4. Watermelon Kiwi Cocktail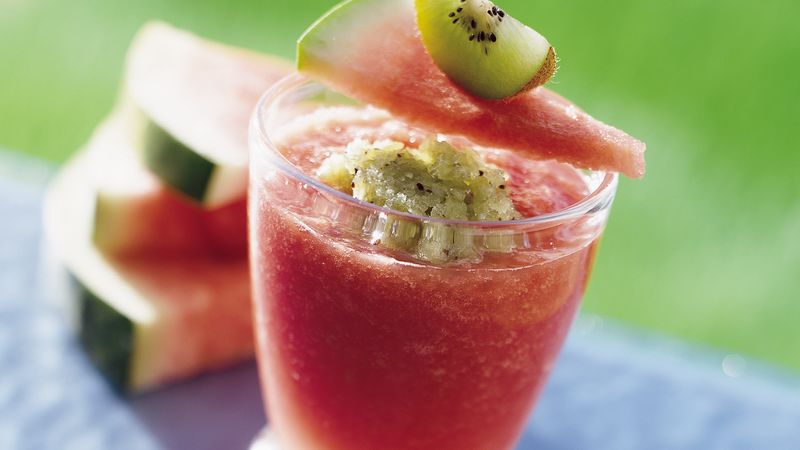 And here comes another fruit that goes in the flow with the unique tanginess of kiwi. 
Watermelon Kiwi Cocktail is a light yet soothing and refreshing drink that is a perfect way to end your busy day.
All you need to do is take watermelon and kiwi in a bowl and muddle them to the extent they mix together. Then pour it into a glass having ice cubes in it. Finally, add the base liquor like rum or white wine, and that is it. Your cocktail is ready to drink. However, garnish it with watermelon chunks and kiwi to give it a better look.
Similarly, you can also go for a watermelon kiwi mocktail if you are not into drinking. Just replace wine with juice like apple or grape juice, and let it do wonders.
5. Kiwi Cucumber Gin Cocktail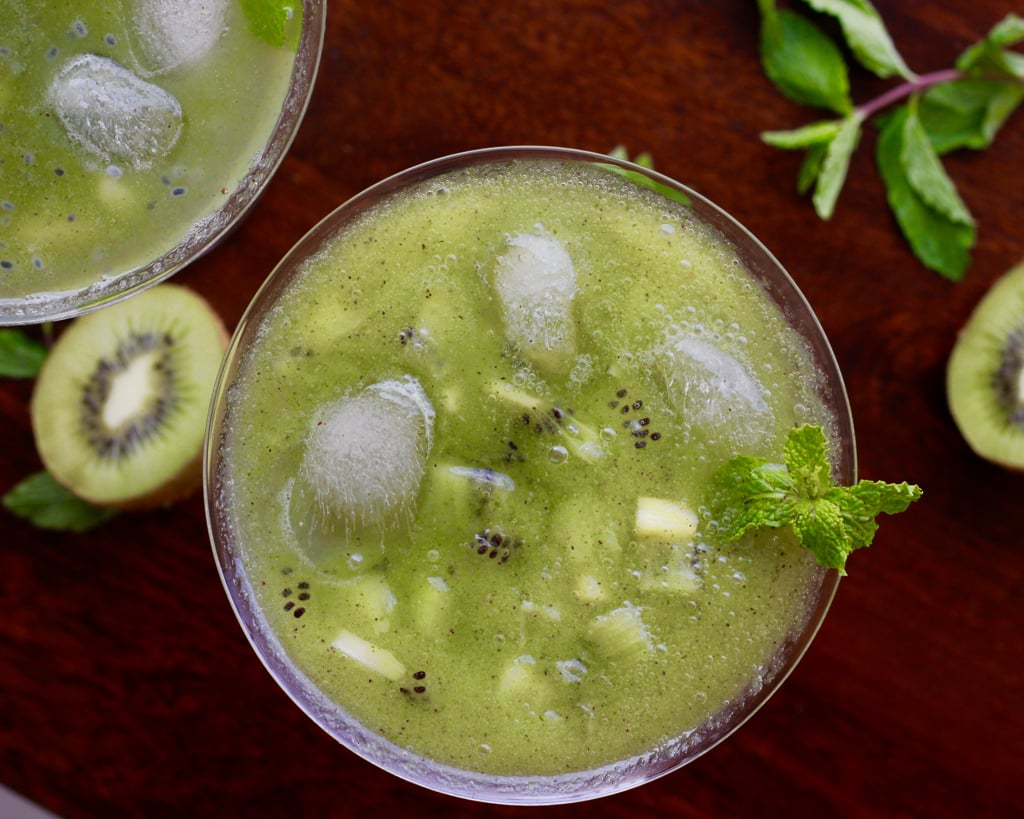 Hey, if you don't love extra sweet drinks, here comes the right one for you: Kiwi Cucumber Gin Cocktail.
This neutral, bright-tasting drink involves adding kiwi, cumber, and lime slices to gin, and the drink is ready.
All you need to do is take gin as base liquor (floral gin works best). Add Cucumber slices and mint leaves in a shaker to which kiwi puree or syrup is added. Mash or muddle the mixture, adding ice and gin to the shaker and shaking it vigorously. 
Now, pour it into the serving glass, and add a frothy head of sparkling water at the end.
So, if you are on a diet, you can enjoy sipping this low-sugar, low-carb drink.
6. Green Goddess Kiwi Cocktail 
Green Goddess Kiwi Cocktail is another refreshing cocktail to add to your table. 
The cocktail uses rum as base liquor (or sometimes gin); you simply need to add kiwi puree to it, and your drink is ready. 
However, you can tweak the recipe and add flavors to it by adding mint leaves, sugar syrup, or lime juice- anything that can quench your thirst further.
Indeed, the final drink has floral notes with a hint of earthy undertones that contend with your heart and taste buds to the fullest.
7. Kiwi Rickey
Kiwi Rickey is a layered cocktail that is easy to prepare and provides a mouthful punch of flavors. The cocktail includes zesty kiwi and citrus lime as the star ingredients, to which a base liquor is added, which separates a liquid layer. Moreover, a splash of soda water is added to give the drink a sparkly, frothy head. So, why not make one and give a fruity sparkle to your body?
8. Kiwi Dream
Looking for a revitalizing tropical drink that will take you to another world? Then Kiwi Dream is the perfect bell to ring.
The drink includes Malibu coconut rum as base liquor that gives a creamy texture, sweet pineapple juice, and a zesty undertone of lemon juice. And then, finally, kiwi is added to it. 
Resultantly, you get a fruity, well-balanced drink ready to make you happy and satisfied.
Final Verdict 
Indeed, the tart richness of kiwi is a perfect profile to add to cocktails and get a sizzling drink. It makes your drinks fresh, sparkling, and mouth-reviving. 
So, why not make these Kiwi cocktails your easy-to-go drink this summer?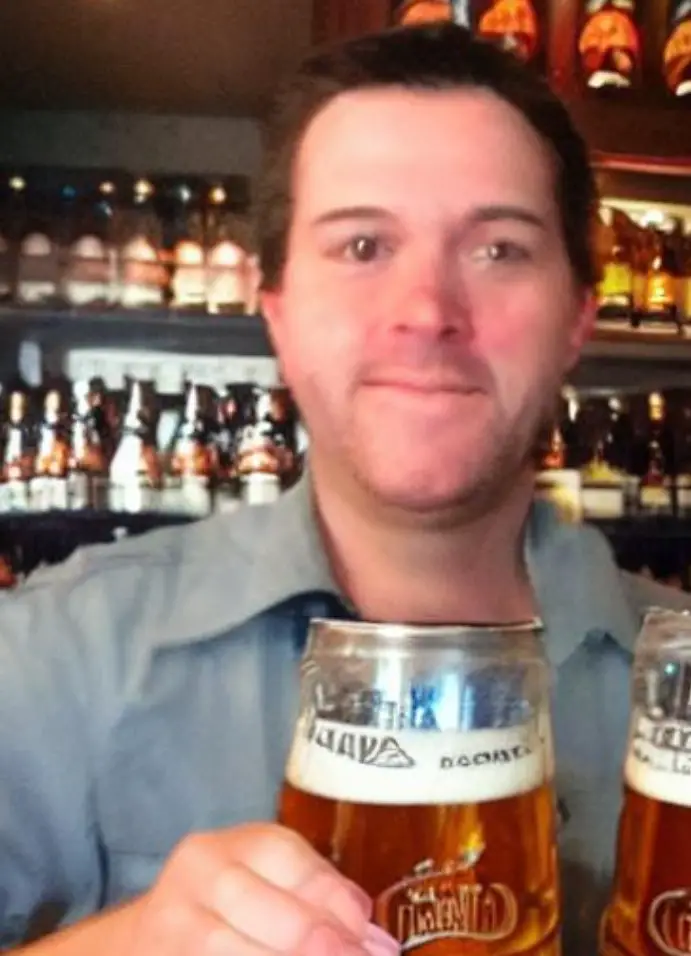 I am a passionate beer connoisseur with a deep appreciation for the art and science of brewing. With years of experience tasting and evaluating various beers, I love to share my opinions and insights with others and I am always eager to engage in lively discussions about my favorite beverage.