Are you aiming for a mindful switch to low-alcohol drinks to promise better health without compromising flavor?
Indeed, low-alcohol drinks are mostly lagers and ales made by removing alcohol and its inebriating effects without putting a stop to the soulful taste. They usually contain less than 20% alcohol by volume and are low in terms of calories. 
So, this article covers some appealing options in this category.
9 Best Low Alcohol Drinks To Buy
From fruit-filled booze to frizzy cocktails, there are numerous low-alcohol drinks that you can go for. Out of these, the nine most common and liked ones are:
1. Small Beer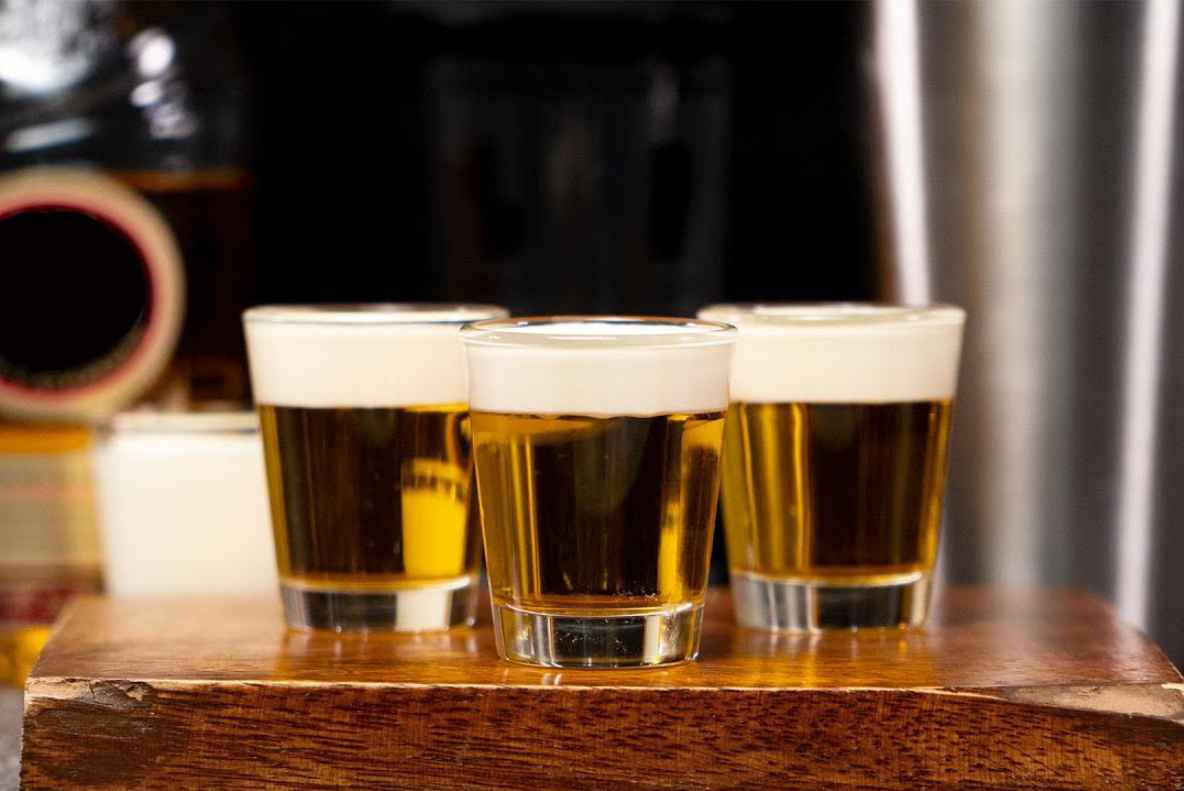 If you are looking for a sweet day-drinking beer that offers you crispness and yet doesn't get you drunk, a small beer is a soulful option to consider. It has a low ABV that usually lies between 0.5 to 2.8%.
It is mainly produced by ale brewing of grains and contains the following:
Oats
Rye
Wheat
Barley
Hops
Yeast
However, since it contains low alcohol, it doesn't get you drunk and contains nearly half calories. So, what can be a better bet to make?
2. White wine spritzer
A white wine spritzer is yet another drink low in alcohol that you can switch to. It is loaded with only three essential ingredients:
And since wine, particularly White Wine, contains low ABV (mostly less than 10%), the spritzer is a good mix to go for, especially at cocktail parties.
Moreover, to add flavors, you can garnish it with some lemon slices and fizzy water to get a hoppy drink.
3. Fortified Wine Flavored With Herbs
And when mentioning low alcoholic beverages, how can one forget to enlist fortified wine vermouth?
It is a 75% wine-based crispy cocktail with an average of less than 17% ABV. Moreover, it has a diverse taste of flowers and herbs due to added botanicals.
And since it is low in terms of alcoholic content, Fortified wine flavored with herbs vermouth is the best day-drinking booze that won't get you drunk. 
The main ingredients are:
Fortified wine
Herbs and spices (mugwort)
Citrus peel
4. Mimosas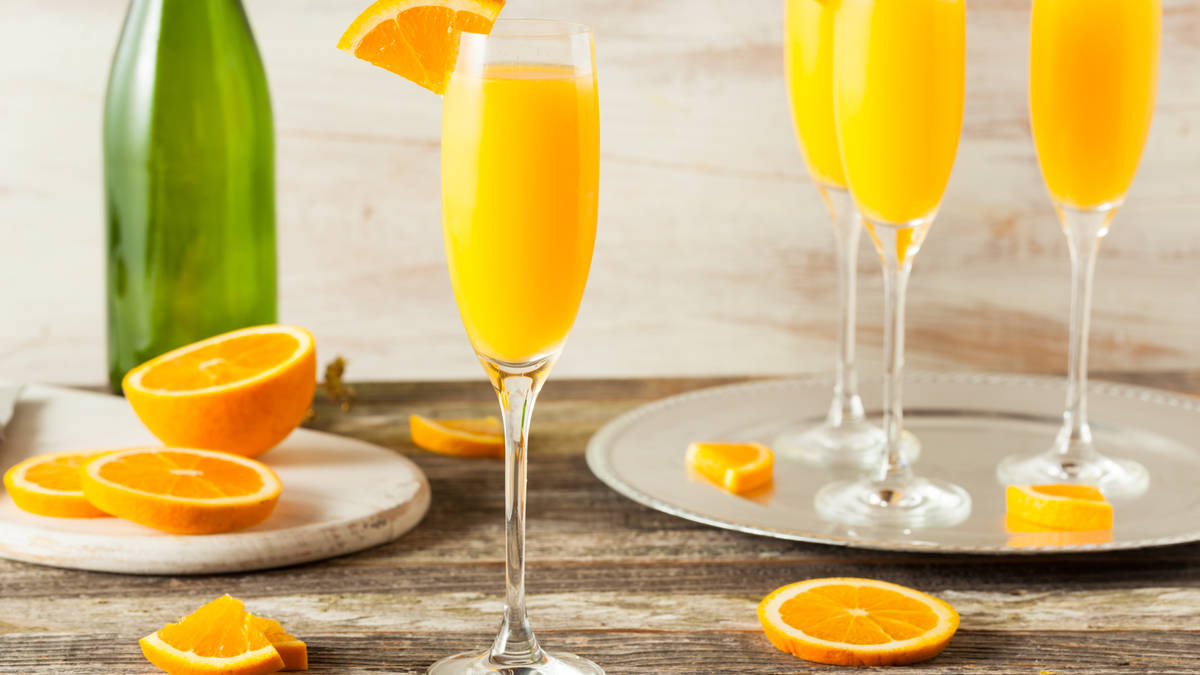 Another sound option to go for is mimosas. It is a crispy mix of sparkling wine and mostly orange juice in equal ratios. The sweetness of orange and the sparkle of wine combine to give a perfect blend of frizziness and sweetness.
And to add more, it usually has less than 10% ABV. So, why not get these mimosas as your easy-to-go drink on a casual get-together?
5. Non-alcoholic spirits (Mocktails)
Non-alcoholic spirits are dealcoholized spirits with completely removed alcohol. In fact, it is so popular in the U.S. that its total sales are known to have increased by 88%.
And now, alcohol-free versions to booze like gin and whiskey are also available.
Moving to their alcoholic content, Mocktails mostly have less than 0.5% ABV.
So, what are you still looking for? Add these spirits to your bar cart, and enjoy a healthy, alcohol-free drink.
6. White Port And Tonic
White port and tonic are also rounded as one of the best low alcohol-containing beverages. 
It is a white wine cocktail crafted with two times as much tonic, topped with ice, and garnished with orange to give a frizzy taste and soulful flavor. 
Moving to its alcoholic content, usually, the wine contains 20% ABV, but since it is diluted with tonic, the content further lowers to 10%.
In short, White port combined with tonic is the best beverage to sip on a warm day.
7. Alcohol-free cider
How about hearing upbeat music with a chilled, alcohol-free cider drink in your hand this Saturday night?
Alcohol-free cider is a perfect blend of tangy notes and sweet aroma. 
And when eyeing the average alcohol by volume, you will be happy to learn that it shares 0 to 0.05% alcohol in it only. 
To add more, it contains a rich composition of antioxidants, minerals, and essential vitamins that leave good aftereffects on your body afterward. 
8. Non-Alcoholic Cordial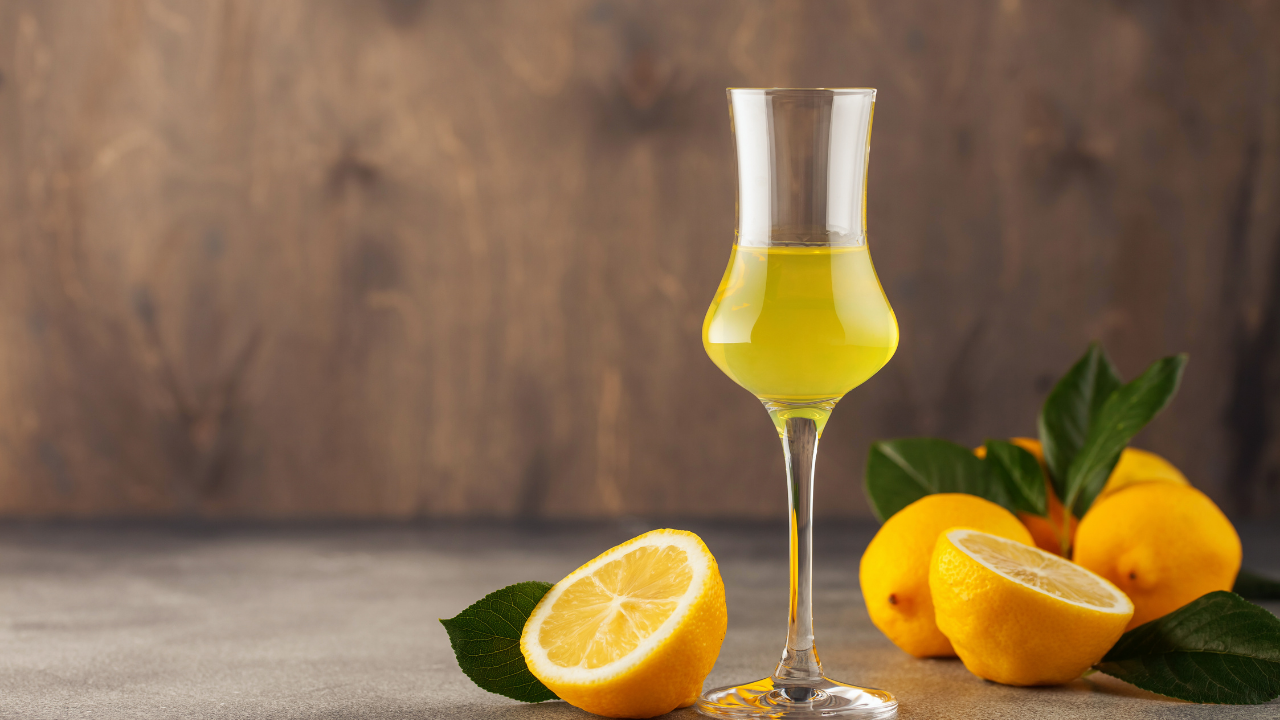 Non-Alcoholic cordial is yet another drink for beer lovers to lean on. 
It is a fruit liqueur made composed of fruits, sugar, and water. 
And to add a frizzy taste and vibrant flavor, you can garnish it with a slice of lime and fresh leaves of mint.
9. Light ABV Riesling
Last but not least comes Riesling, one of the most famous wine varietals, which contains only 9 to 11% alcohol by volume. It contains grapes, added sugars, and yeast, thus leaving it with a fruity note and bracing flavors.
And with this, we rounded off the best low-alcohol drinks to stock up on. So, if you are thinking of cutting back on alcohol but can't find some promising alternatives to switch to, these are the best low alcohol content booze to opt for that offer both promising taste and mindful flavors.
A Few Advantages of Drinking Low Alcohol 
Before concluding the articles, let's enlist some advantages of switching to low-alcohol beverages. These include:
Reduced risk of type 2 diabetes due to less sugar consumption
No hangover
Fewer chances of getting intoxicated
Lower calories consumption 
Better health and liver function
Decreased risk of cancer
Promotes healing power
Better sleep
Reduced Alcohol dependency 
Moreover, recent studies have shown that drinking low-alcohol drinks and low alcohol consumption is associated with much less risk of death and harmful health effects.
Final Verdict 
To put it bluntly, drinks with low alcohol content are the best way to light up your casual evening and freshen up the mood. These beverages have less alcohol content than a regular glass of standard wine, saving calories and granting you better sleep, hydrated skin, and a boosted immune system.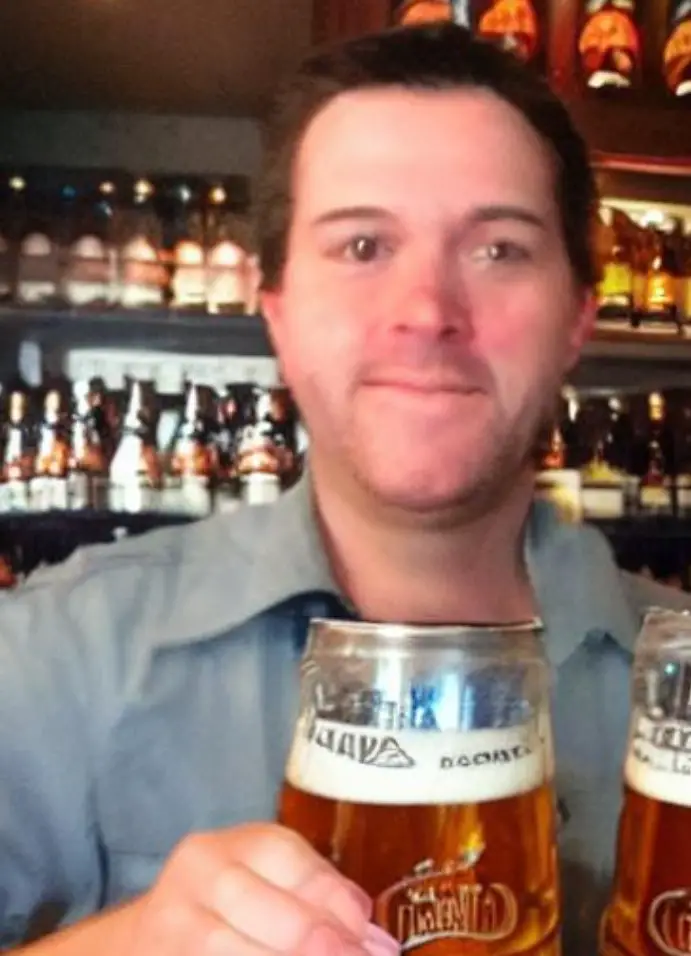 I am a passionate beer connoisseur with a deep appreciation for the art and science of brewing. With years of experience tasting and evaluating various beers, I love to share my opinions and insights with others and I am always eager to engage in lively discussions about my favorite beverage.