What can be a better feeling than enjoying the tropical sweetness of mango with its juicy nectar sinking through your teeth and quenching your thirst? But how about the mango alcoholic drinks and cocktails?
Yes, where you have mango juice, desserts, cake, and ice cream, you are open to enjoying its flavor in alcohol too. It acts like a mixture of nature's jewel of mango and alcohol that is all ready to tantalize your mouth. 
So, let's plunge into the article and find the best mango alcoholic drinks to savor.
1. Fresh Mango Martini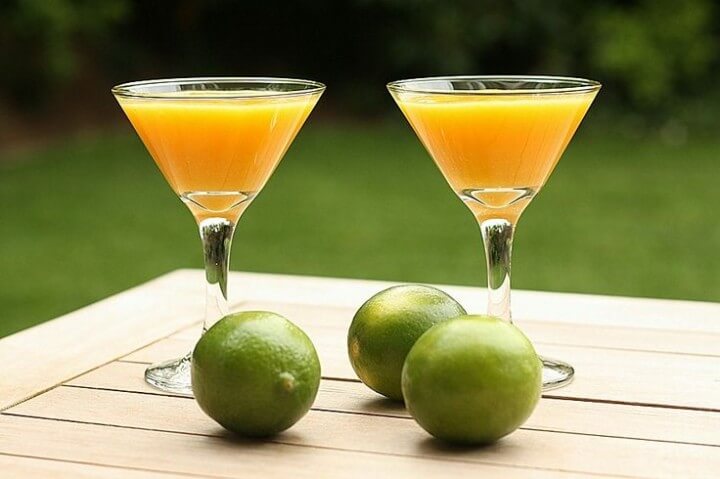 Fresh Mango Martini is one of the most famous mango alcoholic drinks worldwide. It involves a burst of mango richness along with any alcoholic base liquor. 
The drink involves pureeing or grinding the fresh mango into liquid, juicy form. Add fresh lemon juice or lime, along with sugar. Then the blend is added to dry vermouth, rum, or brandy. Moreover, you can add some ice topping if needed. 
As a result, you get a very juicy drink whose every sip brings a burst of vibrant flavors to your mouth to enjoy.
2. Mango Margarita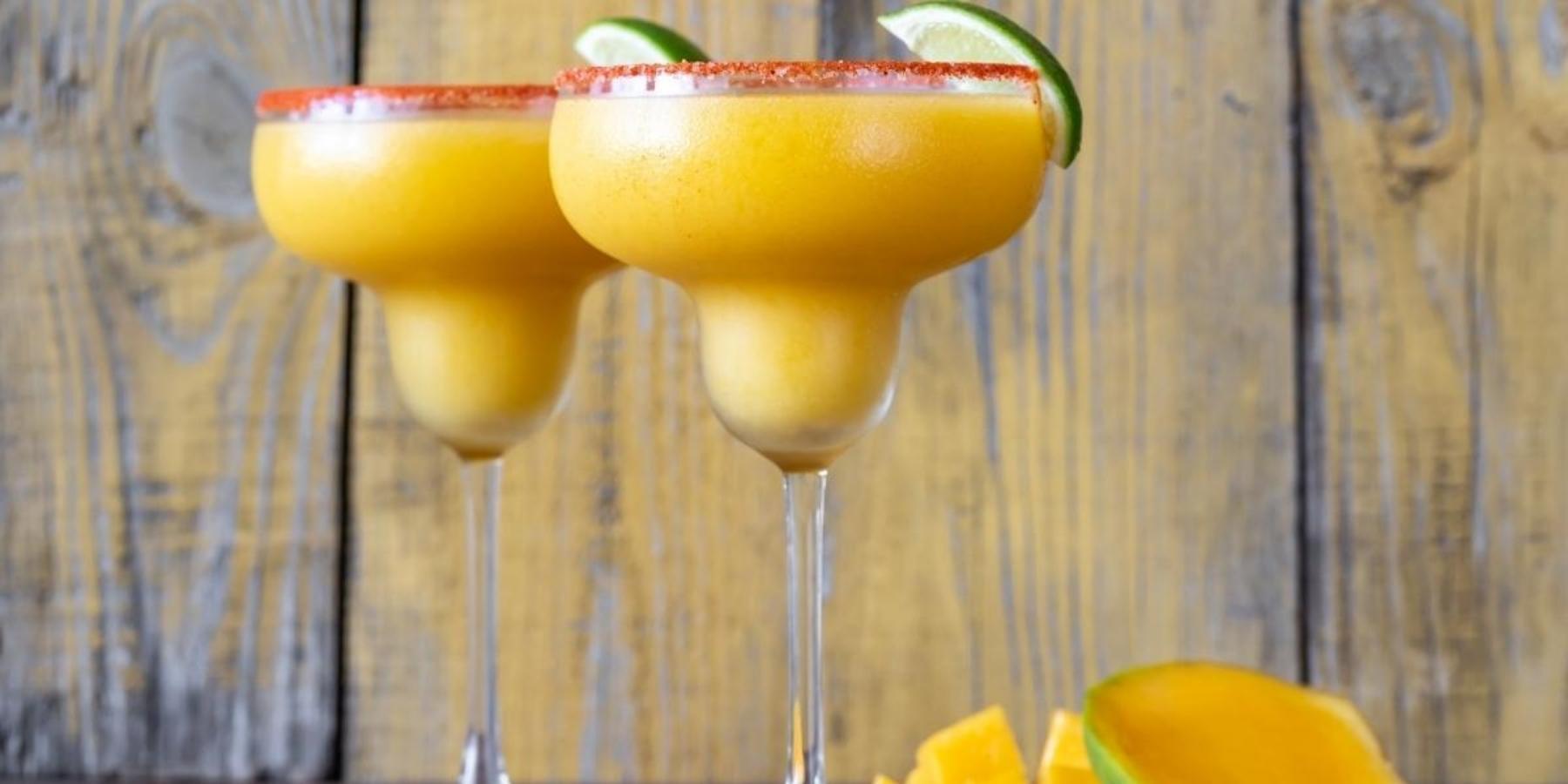 Are you a Margarita lover? Then mango Margarita is surely your easy-to-go drink this summer. 
It involves taking tequila as a base in a glass that fills it with mango liquor and surely some lime slices to add a sparkling taste. Now, blend the mixture, and enjoy the succulent essence of juicy mango. 
Add some raw pieces of mango to make it sweeter, juicer, and more tempting.
Moreover, you can go for adding some orange liquor in addition to mango to boost a citrusy sparkle.
3. Mango Collins
Seems like the name of an author? But no, it's a sweet, flavourful cocktail with slight variation from the standard one.
The drink includes fresh mango chunks and mango nectar with a hint of citrous acid to add sparkle. The combination is then added to dry gin and sparkling water, which adds a rich array of tantalizing flavors to your drink.
4. Mango Mojito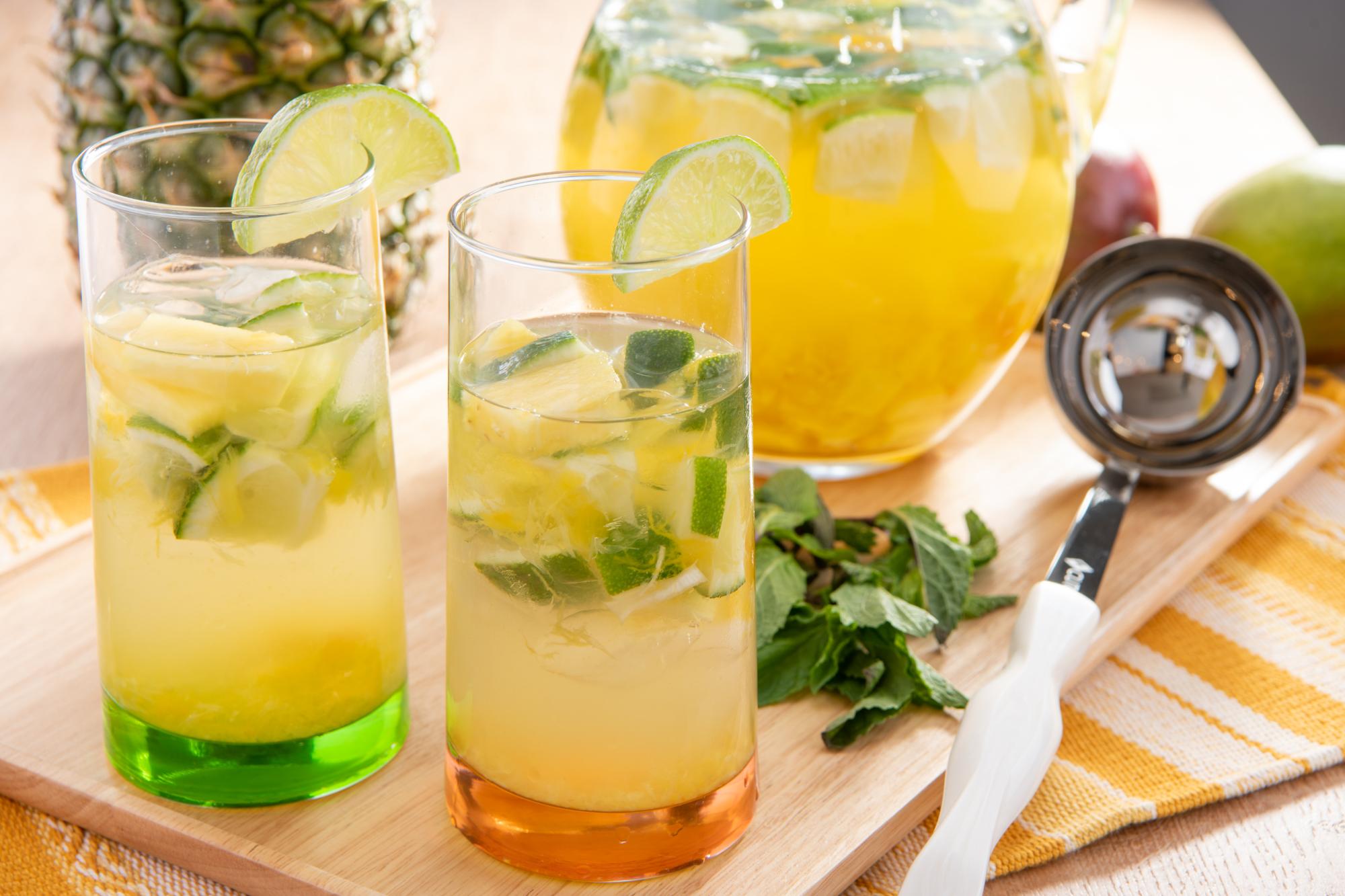 Looking for a perfect summer drink that can punch you with a splash of freshness? Then cheer up, buddy, as you have a mango mojito. 
The drink is made by following a pretty simple recipe. It includes adding mango puree, lime, and sugar to rum as a base, and then some mint leaves are added to grant the drink a cool and refreshing feel, along with the sweet profile of mango.
So, why not get a glass and enjoy it on a hot, beach day?
5. Mango Orange Cocktail 
The drink combines the sweetness and tropical taste of mangoes with the citrusy flavor of oranges. As a result, the final flavor profile enriches the taste buds with a sizzling taste.
The recipe includes combining orange blossom in white rum (or any other base liquor of your taste) and adding mango puree or liquor. 
6. Mango Lava Flow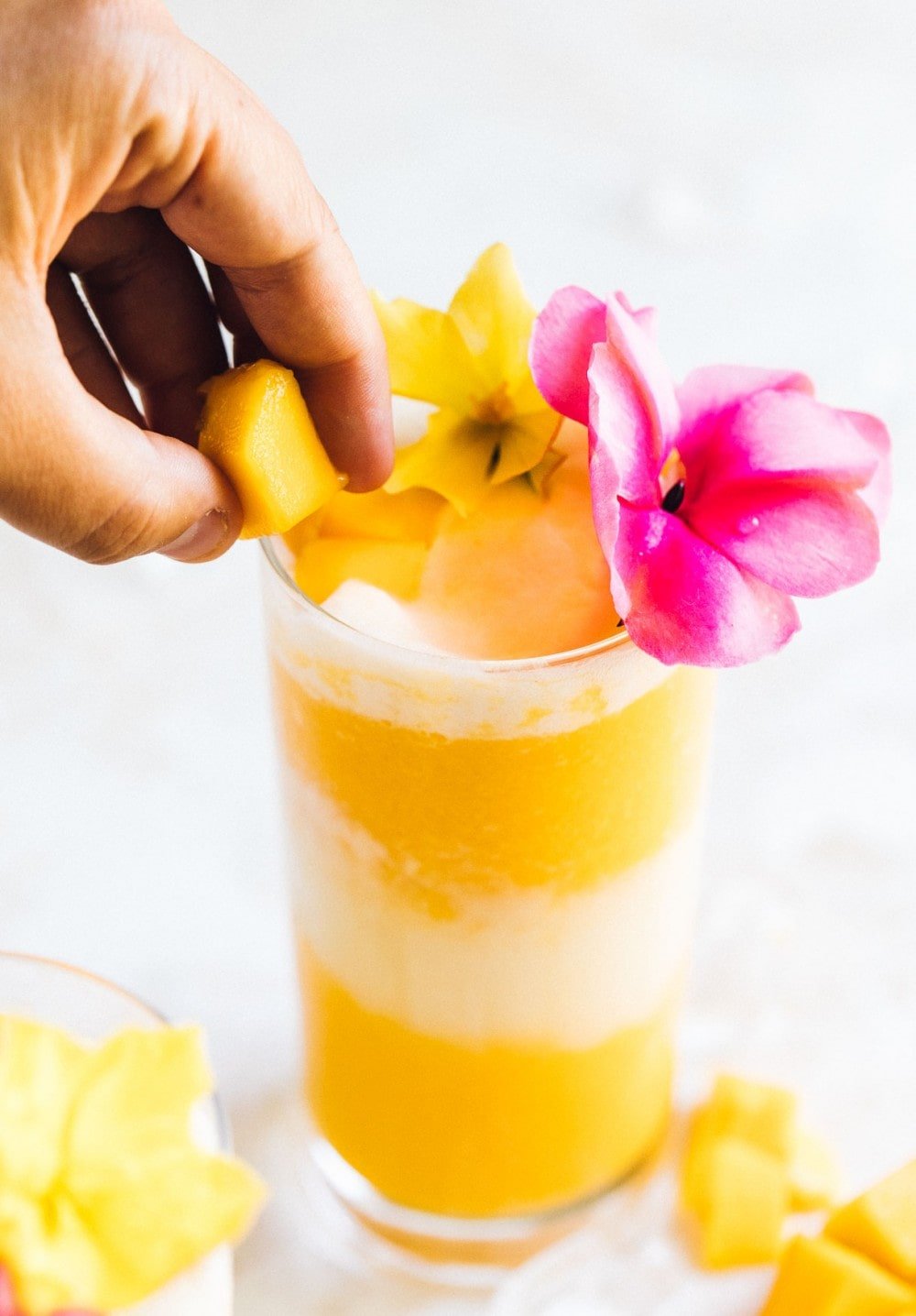 You will for sure have heard about lava cake. But wait a moment, what is this mango lava flow?
Mango Lava Flow is a unique, one of its type drink that includes a number of ingredients to let the final taste be soul refreshing. 
The drink involves refrigerating the mango, coconut, banana, and pineapple puree to give a slushy look. Once the puree obtains a slightly frozen, slushy texture, it is added to a glass slowly, and then rum (mostly white rum) is added as an alcoholic liquor. 
The drink not only looks impressive but offers a unique taste that has the tropical sweetness of mango, banana, and coconut and a unique profile of rum- all at the point.
7. Mango Iced Tea 
Mango Iced Tea is another unique distillery drink to try. It combines iced tea with mango rum and whiskey to create a rich flavor profile. Moreover, lime slices are added on the top rim or garnished as the topping. 
The recipe simply includes taking a large wine glass, filling it with mango rum and whiskey in proportions, followed by garnishing, and here you go.
Easy yet delicious drink! So, why not give it a sip?
8. Mango Lassi cocktail
Mango Lassi cocktail involves transforming the yogurt-rich lassi drink into a mango cocktail. 
All you need to do is take a blender and add in it yogurt, freshly cut mango slices, dark rum, and turmeric. Blend it thoroughly, and here you go. Pour it into a glass and top it with a spoon of honey.
Moving to its flavor, the Mango Lassi cocktail incorporates the sour, tangy taste of yogurt and the sweet profile of mangoes that balance out each other's effects, leaving the drink with a unique, thirst-quenching flavor.
9. Mango Daiquiri
And when mentioning the best mango alcoholic drinks, how can one skip to enlist mango daiquiri? Just sip it, and the drink takes you to another world of taste and flavors.
To make it, take a blender, add mango, white rum, and ice in it, followed by blending it till you get a smooth consistency. Then add some lemon juice and sugar syrup to adjust the final flavor. 
10. Mango Pisco Sour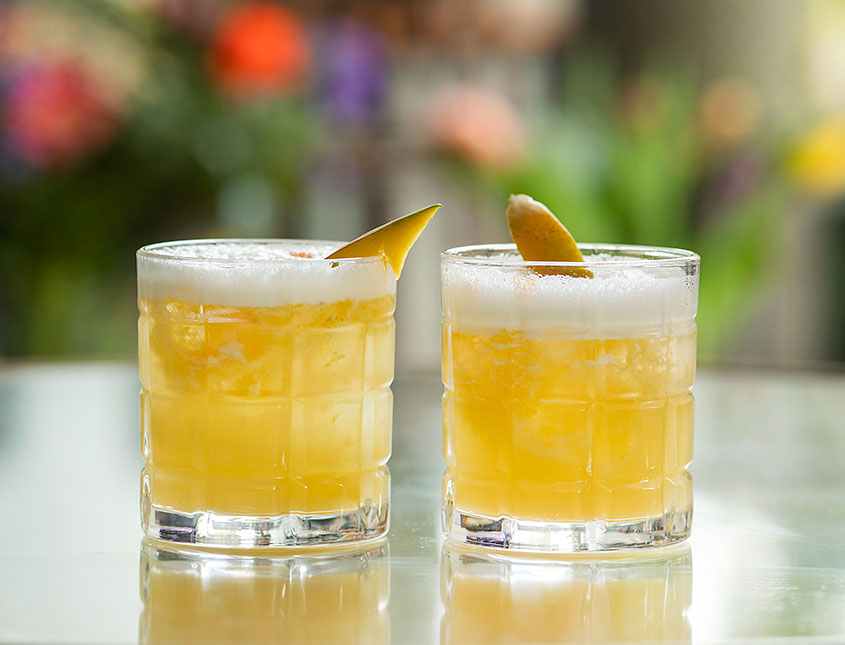 And the last drink of today's listing is the one with a frothy head- Mango Pisco Sour.
Pisco sour grants a sparkling texture and frothy head to the drink. 
To make one, all you need to do is gather all the ingredients (pisco, mango, lime juice, sugar syrup, and ice) and put them in a shaker. Shake them vigorously, and pour them into a wine glass. 
Remember, it's better to shake and not blend. However, you can blend it slightly if you don't have a shaker.
Final Verdict
So, these are a few known mango alcoholic drinks you should try in the summer. Other than these, there is a list of other unique drinks to try, including the French Sparkle and patch smash.
So, why not make one, and let the sparkle of drinks amaze you?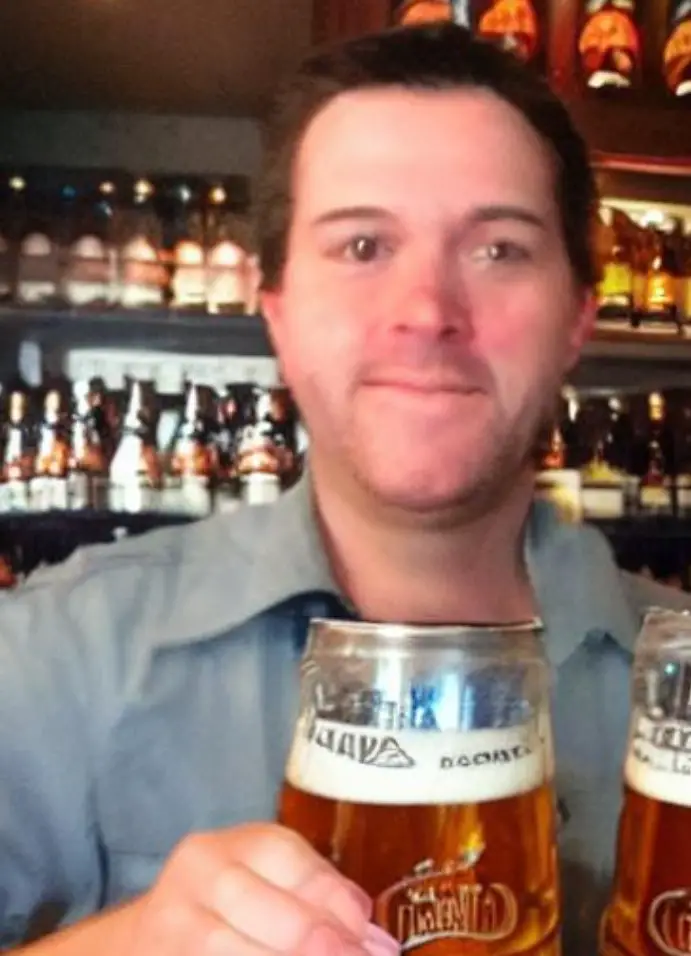 I am a passionate beer connoisseur with a deep appreciation for the art and science of brewing. With years of experience tasting and evaluating various beers, I love to share my opinions and insights with others and I am always eager to engage in lively discussions about my favorite beverage.