Who does not know about the Mexican drinking scene? Being one of the most alcohol-consumption nations, Mexico offers refined and exclusive liquors to taste, and beer is the hot favorite in the country. Its drinking culture dates back to the era of the Aztecs and Mayans.
In Mexico, people consume beer to release stress, celebrate special occasions, and enjoy social gatherings. Here is a distinct collection of liquors to pick for your next event, so check out the list of ten refreshing beers from Mexico and decide for yourself.
1. Corona Extra Mexican Lager
Reminiscent of straw, Corona Extra Mexican Lager, insanely popular in Mexico and the United States, is a refreshing Lager by Grupo Modelo, with 4.6% alcohol by volume. During the Covid-19 pandemic, people mistakenly considered Corona with the virus, which caused a downfall in its sales.
The aromatic flavors of Corona, including rice, malted barley, and hops, are flavorful enough to impress any drinker. Plus, this crisp Lager often serves with a wedge of lime to overpower the effects of bitterness. It gives a sweet mouthfeel on the palate, but the finish is subtly bitter. However, it fades away quickly. 
2. Modelo Especial
A deliciously creamy beer by Grupo Modelo, Modelo Especial, an International Pale Lager with 4.4% alcohol by volume, is a golden-colored Adjunct Lager that creates a fluffy white head when poured into a glass. It is one of the best alcoholic drinks in Mexico because of its malty, biscuity, and creamy corn aroma with a touch of herbaceous hops but very mild on the nose.
The flavor profile is decent. It follows the nose with lively carbonation and a smooth, crisp mouthfeel. Modelo Especial would be a fantastic sipper to taste on any occasion.
3. Bohemia Oscura
Bohemia Oscura, a Vienna Lager by Cerveceria Cuauhtemoc Moctezuma with an ABV of 5.5%, is a copper-colored beer with an orange shade that retains for a short time, leaving little to no lacing. The smell is lovely and rich with malty flavors. Bohemia Oscura offers a flavorsome profile that exhibits the beer brewed from the selected ingredients, including a mixture of chocolate, coffee, and caramel. 
This medium-strength Vienna Lager is highly drinkable and provides a deliciously smooth mouthfeel, making it an excellent choice to spend a hot day in Mexico. Plus, it can go well with spicy cuisines, grilled meat, and stews.
4. Sol Cerveza
With a yummy combination of corn, malted barley, yeast, and hops, Sol, a tasteful American Adjunct-style Lager, is a light yellow beer with a one-finger fizzy white head that disappears quickly. The head leaves a decent covering that looks attractive. The smell and taste suggest a malty, yeasty, and hoppy character, even on the first sip. Also, it is an easy-to-drink liquor with average carbonation.
Along with Sol Cerveza, Cerveceria Cuauhtemoc Moctezuma produces other popular variants, such as Sol Clamato (clam and tomato juice beer), Sol Mich (Michelada flavor), and Sol Limon y Sal (Lime and Salty beer). Overall, this Lager contains distinct qualities that make it among the leading beer brands in Mexico.
5. Carta Blanca
In a golden yellow body, Carta Blanca, an American Adjunct-style Lager, looks stunning with a three-finger fizzy snow-white head that reduces to only one finger with more fizziness after a while. The head retention is terrific with plentiful carbonation. Carta Blanca has an alcohol content of 4.5%. 
The aroma has a typical Lager essence with a corny flavor and a hint of skunky hop presence, similar to Corona beer. Its flavor is the same as the smell, with more corny flavors on the palate. With a light body with heavy carbonation, this Lager is surprisingly tasty and perfect for dinner.
6. Estrella Jalisco
Marked as one of the most authentic Mexican Lagers in the United States, Estrella Jalisco exhibits a sparkling crystal-clear yellowish-golden beer. Per serving, it contains 4.5% alcohol by volume. A head of foamy white head always appears when poured into a Pilsner/Lager glass, but it usually fades away faster.
The unique recipe of Grupo Modelo differentiates Estrella Jalisco from others. It uses a strain of yeast to ferment the beer. Other prominent ingredients include corn, malted barley, and hops. Also, this light-bodied liquor with a high level of carbonation can serve with traditional Mexican food.
7. Cerveza Pacifico Clara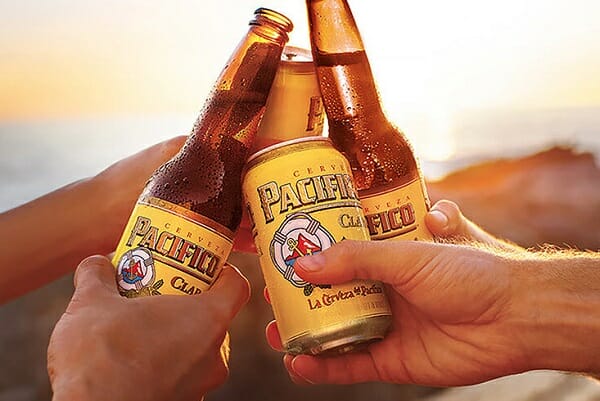 Believe it or not, Grupo Modelo is the leading beer brand in Mexico, with several worth trying variants. One widely consumed variant is Cerveza Pacifico Clara, or simply Pacifico, which has 4.5% alcohol by volume.
Pacifico, a pale straw American Adjunct-style Lager, forms a thin head with minimal retention and no trace of lacing. The nose is also faint with mild malty graininess and sweetness, while the flavors have toasted malts and grains with a subtle touch of hops. It is a light and refreshingly drinkable beer with a dry, bitter finish.
8. Dos Equis Special Lager
Serve as a refreshing sipper on hot days, Dos Equis Special Lager, an American Adjunct-style Lager that contains a mild 4.2% alcohol by volume, has a clear gold body with fine carbonation. It forms a three to four-finger head with fair retention and average lacing. If talking about the smell and taste, they are clones because of malted barley, corn, hops, and Ascorbic Acid. All ingredients play a crucial role in forming a smooth finish.
9. Modelo Negra
The chestnut brown-colored Modelo Negra is Dunkel beer with an ABV of 5.4%. It bursts with aromas and flavors extracted from the finest quality ingredients, such as roasted nuts, fresh brown bread, caramel, and banana. The mouthfeel of this light-bodied beer is sweet and fruity. With high drinkability, Negra offers a lingering bitter finish, making it an enjoyable sipper.
10. Indio Cerveza
Indio Cerveza is another Mexican beer brand with a mild alcohol content of 4.1%. The amber-colored appearance of this Vienna Lager looks inviting. It creates a bubbly white head with high retention. Indio is a smooth liquor with low carbonation and malty flavors. The smell and taste are similar due to malts, caramel, and hops. Additionally, you can pair it with many Mexican foods.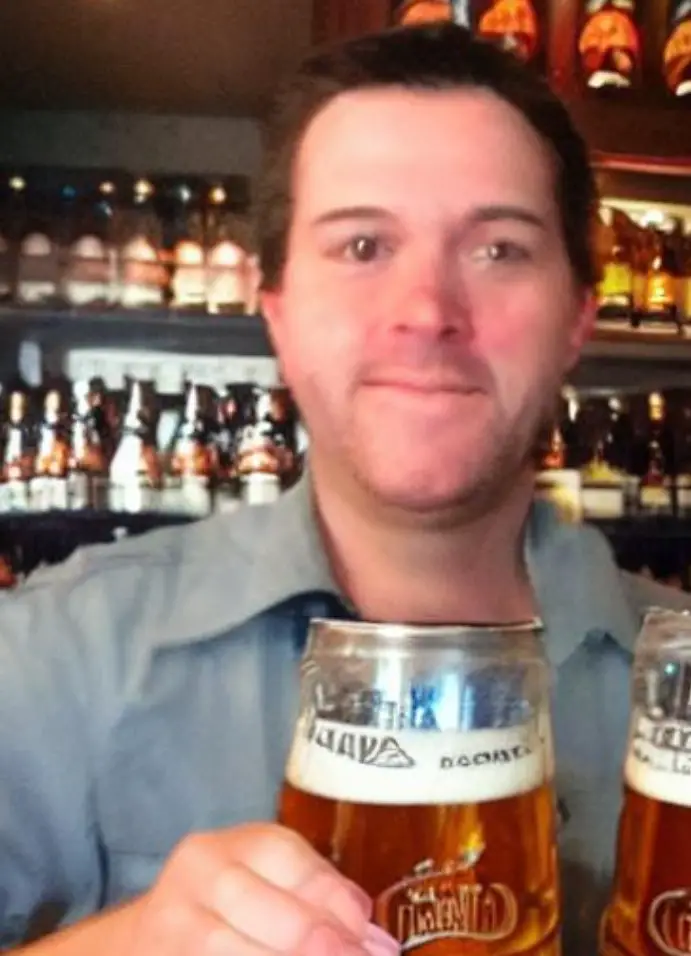 I am a passionate beer connoisseur with a deep appreciation for the art and science of brewing. With years of experience tasting and evaluating various beers, I love to share my opinions and insights with others and I am always eager to engage in lively discussions about my favorite beverage.