New Zealand, an island country, is a small region with vibrant attractions and diverse cultures. Its beer scene is unique and thriving, with hundreds of internationally recognized brands.
Discover the distinct varieties of flavors by choosing from these ten best beer brands from New Zealand to taste with buddies.
1. Speight's Gold Medal Ale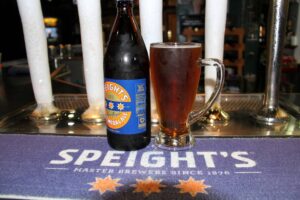 Kiwis love Speight's Ale more than any other beverage in the country. Consider it a pride of New Zealand's beer industry because of its catchy appearance, inviting aroma, and perfectly-balanced flavors. It has a strength of only 4% alcohol by volume. The golden brown body beneath the small white head looks decent, but the head retention is low.
Speight's Ale offers an aroma and taste of caramel malt and related fruity flavors with a hint of blueberry and mild hops. The mouthfeel is thin with good carbonation. It is a quaffable beer with a pleasant taste and sweet finish. Moreover, this is an ideal option in hot weather.
2. Lion Red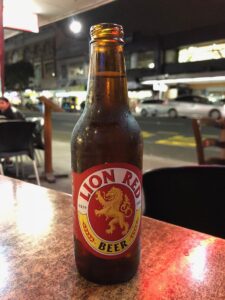 A product of Lion Breweries is Lion Red Lager. It has a strength of 4% ABV. Its slightly dark golden body with foamy head enhances its appearance, but the label design on the bottle is equally attractive. However, head retention is low.
The smell is similar to the typical Adjunct Lager with sweet maltiness and hoppy bitterness, while the taste is not different than the aroma. It is a light-bodied alcoholic beverage with heavy carbonation and a metallic finish. Lion Red is a great thirst-quenching sipper to beat the heat in New Zealand.
3. Emerson's 1812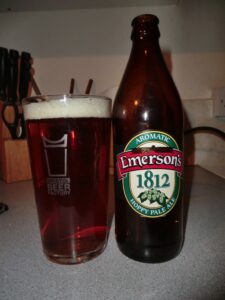 The English Pale Ale style is popular in the country because of its amber appearance and dense head. Emerson's 1812 is the best example. The beer pours a beautiful golden color with a thick foamy head that always stays persistent. It has a standard 5% alcohol content.
The nose suggests caramel and dark toffee malt with a hint of citrusy fruitiness. Its taste reflects the aroma, with a well-balanced flavor profile. Emerson's 1812 is a medium-bodied ale with a well-carbonated character. It finishes dry, intriguing beer enthusiasts to have another sip to satisfy their cravings.
4. Tui East Indian Pale Ale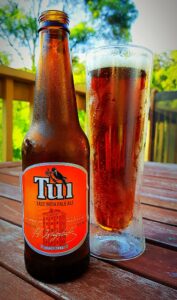 Tui is an English IPA brewed by Tui Brewery. It has a burnt copper color with a thin white head and minimal carbonation. The aroma of caramel, peach, and marmalade is present, while the flavor profile dominates with spicy and earthy notes. It has a faint hoppy taste, so some drinkers may not find it as pleasant as it is.
Tui offers a light to medium-bodied feel with lively carbonation. It finishes with a malt flavor, but the all-around taste is pleasantly refreshing. Also, it goes down well, so consider it one of the best thirst-quenching liquors in the country.
5. Monteith's Black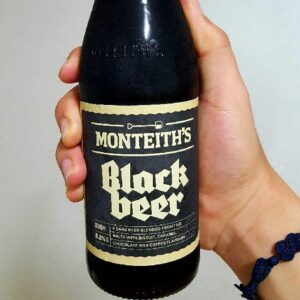 A type of Schwarzbier produced in New Land, Monteith's Black beer is a liquor with a 5.2% ABV. It is a product of Monteith's Brewing Co. The beer is among the top-selling alcoholic beverages in the country. It has a dark brown to black body with a fine-looking head that retains for a few minutes. 
The aromatic flavors of chocolate, caramel, and toffee make it a fruity beer with a smooth mouthfeel. Also, it is a highly-carbonated drink, so taste it with your friends at a wild house party.
6. Mac's Gold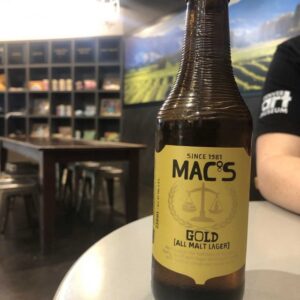 Are you a fan of American Lager? Check out the best-selling product of Mac's Brewery in New Zealand. Its name is Mac's Gold. The beer pours a clear golden color with a frothy white head of foam that dissipates within the blink of an eye. It holds a 4% alcohol content.
The mild grainy malt smell and flavors are pleasant enough to make this refreshing drink anyone's favorite. It feels crisp and clean on the palate with a light finishing touch. Mac's Gold is a moderately-balanced alcoholic beverage that goes down well.
7. Tuatara Indian Pale Ale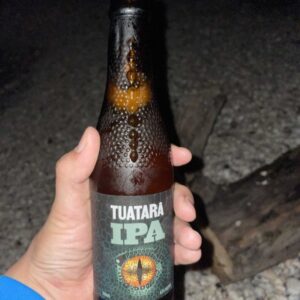 They say, 'Don't judge a book by its cover,' but have you seen the label design of Tuatara IPA? It looks gorgeous!
The beer has a deep copper body beneath a high-retention creamy white head that leaves good lacing behind. In its smell, you will feel the tempting aromas of crisp citrus, lemon, orange peel, pine, spice, tropical, and grassy with hints of herbal and tea-like bitterness. The taste has everything you can sense on the nose, with additional flavors of biscuit, sweet candy, and dough. 
Tuatara is a medium-bodied liquor with lively carbonation and a pleasantly dry finish. The crisp feel of this perfectly-balanced drink will urge you to have more. 
8. Yeastie Boys Gunnamatta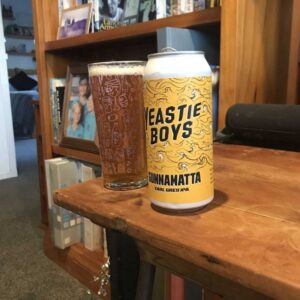 Gunnamatta is an American IPA produced by Yeastie Boys in New Zealand. The nice-looking beer has an ABV of 6.5%. Its transparent amber body with orange touch is eye-catchy, while the frothy white head with good retention adds beauty to its appearance. 
If you are fond of bergamot, the aroma of Gunnamatta will ignite your taste buds. The flavor of earl grey tea further adds an enjoyable and distinctive element to this IPA. Also, light hops with a trace of caramel taste delicious. The beer is a well-carbonated drink with a medium-bodied feel and dry finish. Undoubtedly,  it is among the best IPAs in the beautiful island country.
9. Epic Imperium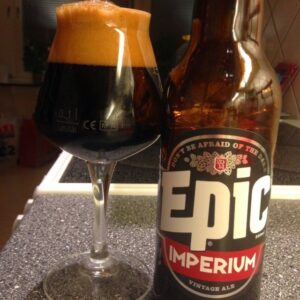 Are you looking for something epic to drink? Look no further than the Epic Imperium by Epic Brewery!
Epic Imperium is an Imperial Stout brewed in Auckland, New Zealand. It contains a 9% alcohol content. The black body and a thick beige head sweeten the look of this liquor. Its aroma offers roasted malt, chocolate, licorice, and dried fruits, while the taste reflects the nose well with a touch of floral bitterness. It finishes bitter, but the medium-bodied feel with decent carbonation is intriguing enough to taste this stout more than once. 
10. Liberty Brewing Yakima Monster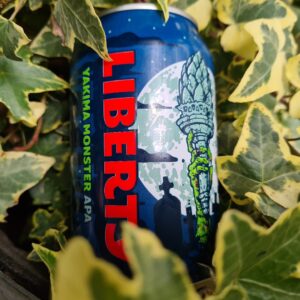 Does Yakima sound Japanese to you? Well, it is not!
Yakima Monster is an American Pale Ale produced by Liberty Brewing Company in New Zealand. The pale-orange color with a well-retained white head is a treat to watch. It smells hoppy with citrus, tropical fruit, peach, and piney aromas. The taste follows the nose with a refreshing mouthfeel. Yakima Monster is a delightful drink you should add to your bucket list.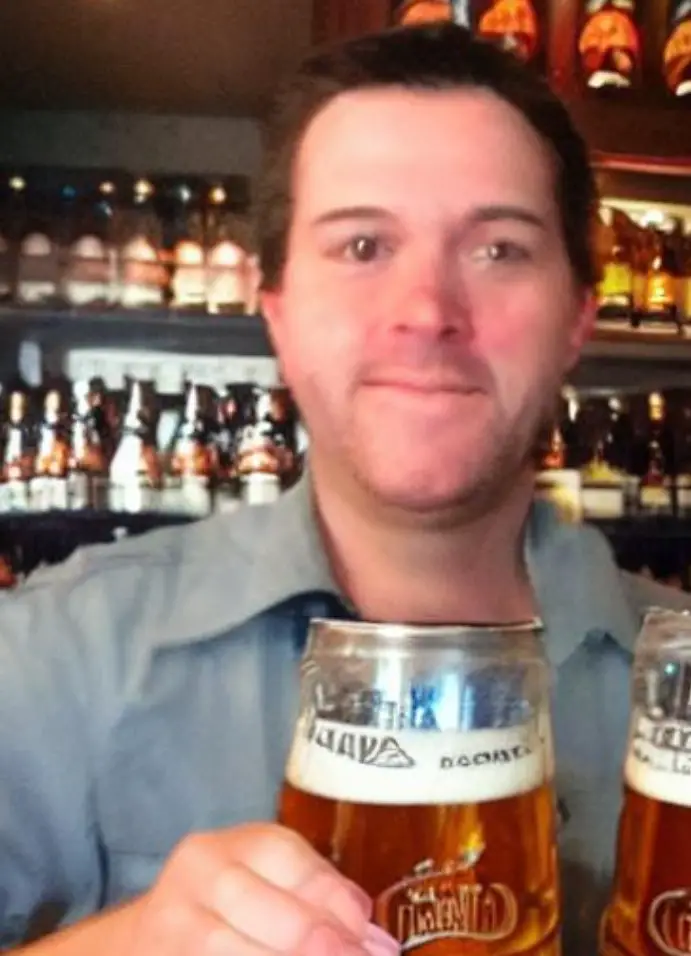 I am a passionate beer connoisseur with a deep appreciation for the art and science of brewing. With years of experience tasting and evaluating various beers, I love to share my opinions and insights with others and I am always eager to engage in lively discussions about my favorite beverage.