If you want to find the best non-alcoholic IPA (Indian Pale Ale) beers of the year, then you're in the right place. Here, we include several recommendations from seasoned non-alcoholic beer connoisseurs, who want to ensure that others like them can enjoy only the best of the best non-alcoholic IPAs out there today. Once you read the stuff that we prepared below, you'll surely be able to make a more informed decision on which to choose among these ten tasty beers.
In our collection, we included ten IPA beers enjoyed by both veterans and beginners who just love the refreshing taste of non-alcoholic IPAs. We rank these products based on taste and price. So without further ado, here's a list of what we consider to be the best non-alcoholic IPA beers this 2023:
10 Tasty Non-Alcoholic Beers to Enjoy This Year
We initially prepared a long list of IPA beers from the recommendations of our peers. Then, we trimmed this down into a more manageable collection by using our years of experience in tasting and evaluating IPA beers among other types of alcoholic and non-alcoholic beverages. Many of us also brew our own non-alcoholic IPAs, so we know what we're doing. Dive right in!
1. Karbach Free And Easy NA IPA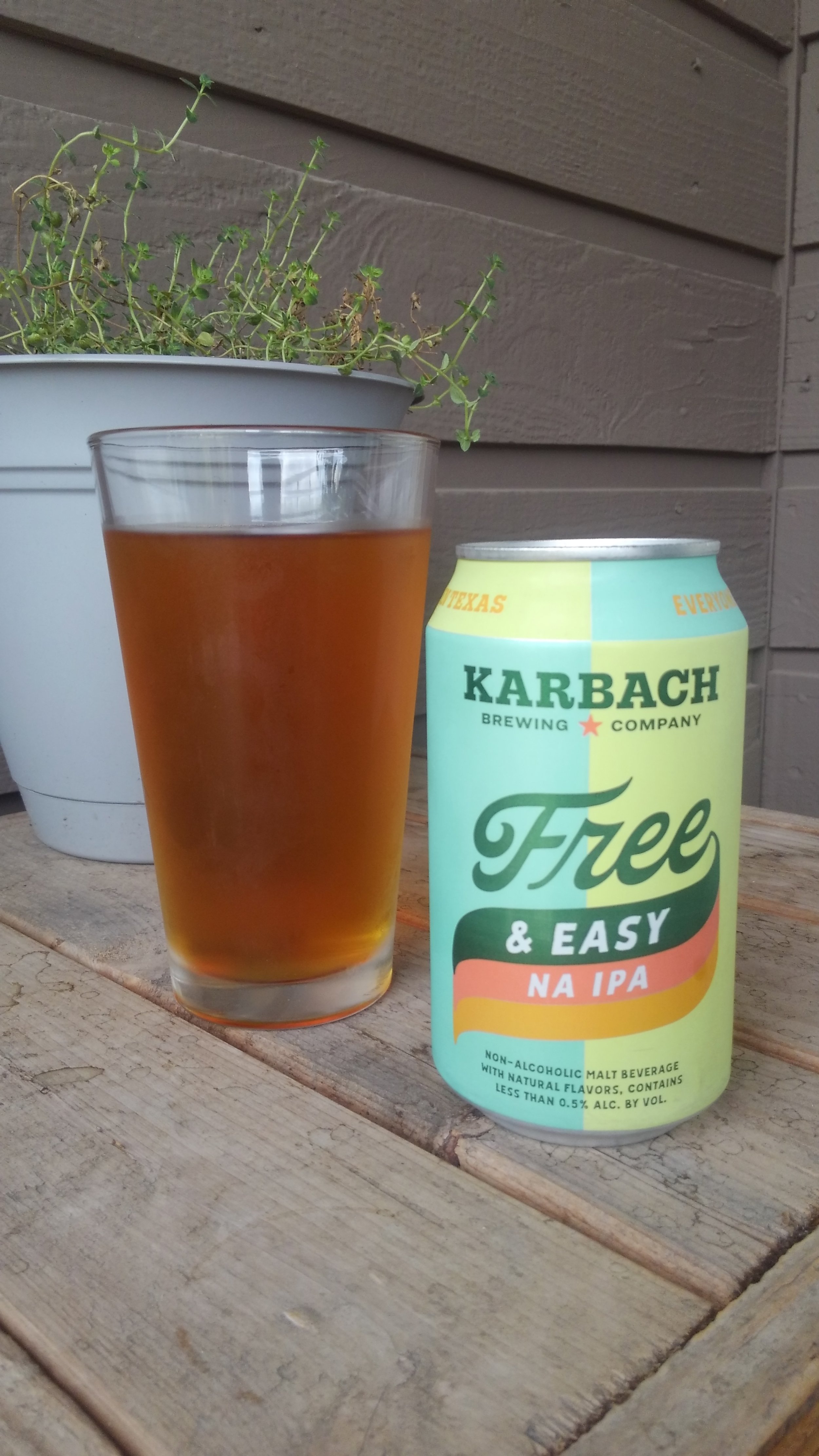 The name of the product gives drinkers an idea of what to expect with this product. Made in Houston, Texas, Free and Easy comes with a strong lineup comprised of very aromatic hops. In fact, people who have tried this product for the first time actually have a hard time believing that this is a non-alcoholic product.
Pros
Smooth and sweet taste with hints of grapefruit, orange zest, and citrus
Best paired with barbecued meats such as grilled chicken, pork chops, and catfish 
Only has 70 calories while maintaining the flavorful taste of an alcoholic beer 
Cons
High in carbs
Not keto-friendly 
2. Athletic Brewing Company Run Wild Non-Alcoholic IPA 
Based in Connecticut, Athletic Brewing creates its non-alcoholic beers while maintaining a craft-brewery mindset. The first taste introduces flavors of malt, fruit, and the product's signature hops. Experts have compared this non-alcoholic beer to some of the best West Coast American IPA, which is actually a good thing.
Pros
Has a nice, malty taste with a faint hint of citrus 
Scent of beer is better than expected
Cons 
Rather dry aftertaste
Ending tastes a bit flat
3. Brooklyn Brewery Special Effects IPA
A company known for producing some amazing beers – Both alcoholic and non-alcoholic – Brooklyn Brewery made this particular beverage for beer lovers everywhere, and enjoy a nice, hoppy, and refreshing beverage at any time of the day. Their Special Effects non-alcoholic IPA is always available to help you get through some hectic days and nights.
Pros
Very zesty citrus taste 
Less than 100 calories 
Cons
No aroma 
Aftertaste has been described as being similar to medicine
Foam on top quickly dissipates after the product has been opened
4. Two Roads Brewing Juicy IPA 
This beer is pretty new to the game, having been launched only in 2022. It has been described as having an unfiltered, cloudy, and hazy look – Especially when poured into the glass. It is an IPA that uses a large amount of Bavaria hops, as well as Citra & Mandarina, and Hallertauer Blanc. 
Pros
Contains tasty notes of fully-charged DIPA 
Tastes similar to lychees, oranges, tangerines, and grapefruit with a hint of malt
Refreshing flavor
Cons
Very watery aftertaste
Dry, with a texture similar to rye bread
5. Hazy IPA Best Day Brewing 
Hailing from Northern California, Best Day Brewing has granted beer enjoyers around the globe one of the best non-alcoholic IPAs on the market today. Their Hazy IPA is a non-alcoholic beer that is specifically brewed for craft beer enjoyers. It's got a nice hop-forward aroma combined together with resinous grapefruit, and a bit of pine. 
Pros
Packed with lots and lots of flavor
Best enjoyed during warm nights by the campfire 
Doesn't feel heavy on the stomach after drinking 
Cons
A bit bitter for a non-alcoholic IPA 
6. Partake Brewing Non-Alcoholic Pale IPA
This beer boasts a delicate balance between a slight bitterness as well as sweetness coming from the malt. The bitterness comes from the water used for brewing the beer, as well as a combination of the hops, barley, and yeast from the brewery. Pairs nicely with spicy food such as Mexican cuisine.
Pros
Nice and bubbly feel, especially when it hits the throat
Excellent taste for a non-alcoholic IPA 
Dry, smooth, and clean finish
Cons
Beer taste is practically non-existent, which can put off a few drinkers 
7. Itsalika West-Coast Style IPA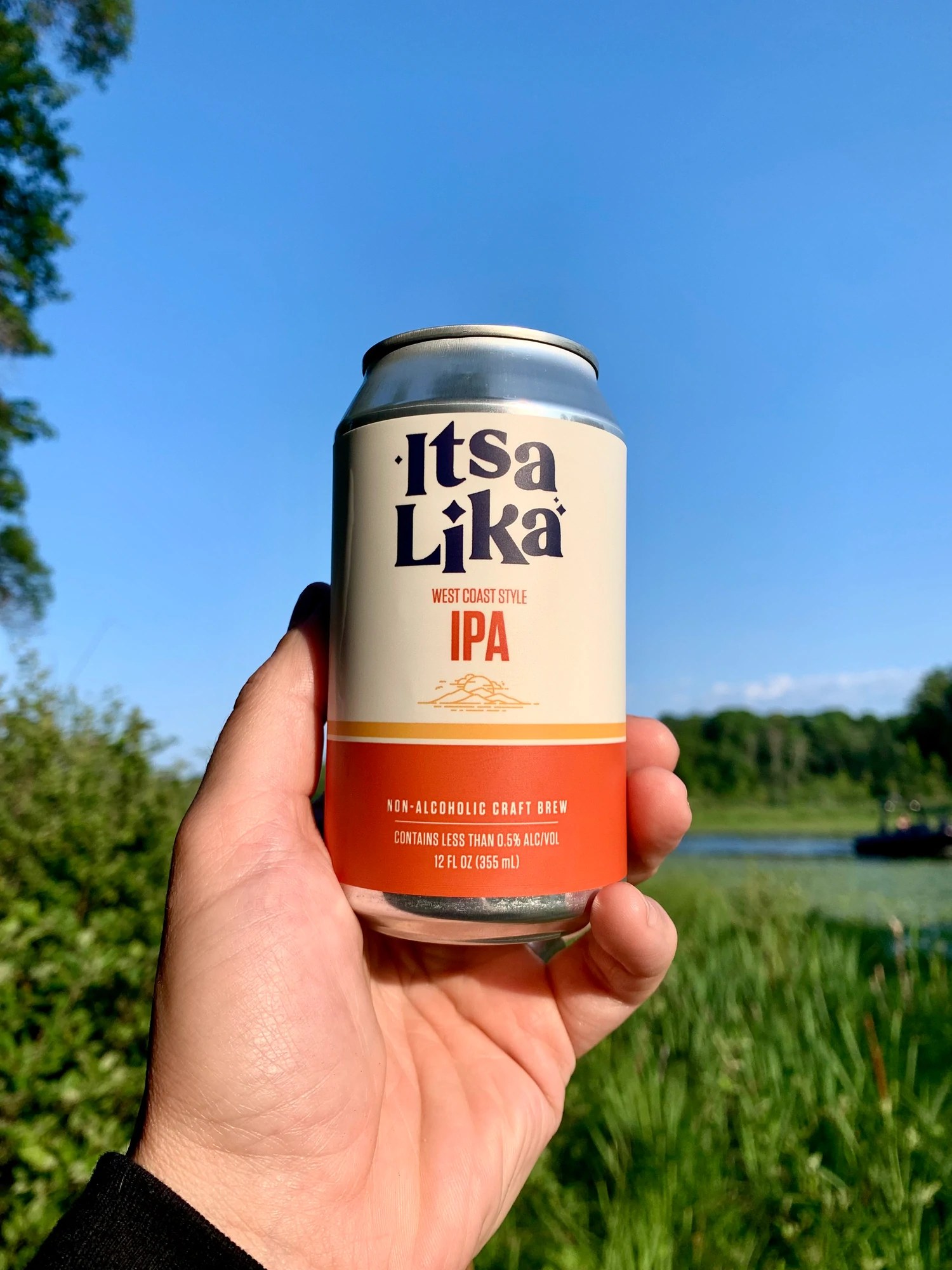 This beer is one of Itsalika's best-selling products. It is a type of non-alcoholic IPA with hops grown from the left coast. The drink is crafted using Itsalika's special brewing process, making the product a favorite amongst Itsalika loyalists. The taste has a bold hop aroma, combined with the perfect balance of pine and citrus. 
Pros
Only contains 54 calories
Flavorful and refreshing taste 
Cons
Sadly, it cannot be shipped to certain states due to regulations 
8. Funky Fluid Point Five Hazy IPA
This non-alcoholic IPA beer tastes very much like the real thing. Its main ingredients are Azacca hops, Citra hops, and Galaxy hops – All coming together in an amazing blend that results in a golden yellow non-alcoholic IPA beer, filled with fruity notes that are surely addictive. The drink ends with a bitter finish that's pleasing to the palette. 
Pros
Double dry-hopped
Has a nice mouthfeel with each sip 
Nice combination of fruity notes with a bitter finish 
Cons 
Slightly watery taste for some drinkers
It's quite hoppy and can be overwhelming for first-time drinkers 
9. Wayfarer by Atmos Brewing
This is a non-alcoholic IPA beer made in Idaho. Formerly known as Ethos Brewing, Atmos Brewing is the non-alcoholic branch of the famous company Sawtooth Brewery. Released during the height of the pandemic in 2020, this non-alcoholic IPA is very solid, with each can containing around 16 ounces of pure goodness.
Pros 
Tastes very fresh 
Great combination of ingredients
Flavors are very citrusy
Cons
A bit expensive for IPA beer
10.Lagunitas Brewing Company IPNA 
Lagunitas is a company that has been brewing non-alcoholic IPAs for decades. They have a wonderful roster of both alcoholic beer and non-alcoholic IPAs that are enjoyed by drinkers everywhere. This product comes with a nice, pine-like, and citrusy taste.
Pros
Tastes similar to an alcoholic Lagunitas beer
Wonderful flavor and scent
Cons
FAQs About the Top 10 Best Non-Alcoholic IPAs
Why Drink Non-Alcoholic Beer?
Non-alcoholic beer is a healthy alternative to alcoholic drinks. Aside from avoiding the bad side effects of alcohol consumption, you can also experience improved sleep, reduced risk of contracting a cold, and better bone growth.
Other benefits of drinking non-alcoholic beer include less risk for heart disease, and being able to maintain your weight. Non-alcoholic beer is also safer for individuals with liver issues, and those trying to stay sober. Here's a 2020 scientific study about the potential benefits of non-alcoholic drinks, published by a research group at the Aston Medical School of Aston University in Birmingham, U.K.
How is Alcohol Removed from Fermented Beer?
Brewers interfere with the yeast before it gets fermented to create beer. This leads to inhibiting the alcohol in the beer during the beverage's creation process.
Another method that brewers do is "de-alcoholization", a process in which extreme heat removes alcohol before the beer is made. Here's a research report that describes in more technical scientific information the different processes where alcohol is reduced or completely removed from fermented alcoholic drinks.
Wrapping Things Up — What's the Best Non-Alcoholic IPA Today?
This list is proof that even our meticulously pruned compilation of available non-alcoholic IPA beers is just as diverse compared to its alcoholic variants. Though of course, everything still depends on your personal preferences – Perhaps you prefer a lighter lager beer, compared to a crisp and refreshing pilsner, or a dark chocolatey stout?
Larger, more commercialized beer brands have also launched non-alcoholic versions of their beer. But the best ones for us come from craft breweries that continue to develop methods devoted to this category, such as the top 5 ones in our collection of the 10 best non-alcoholic IPAs this year – Specifically the Karbach Free And Easy NA IPA, which has garnered the highest ratings from our peers and the communities that participated in our study.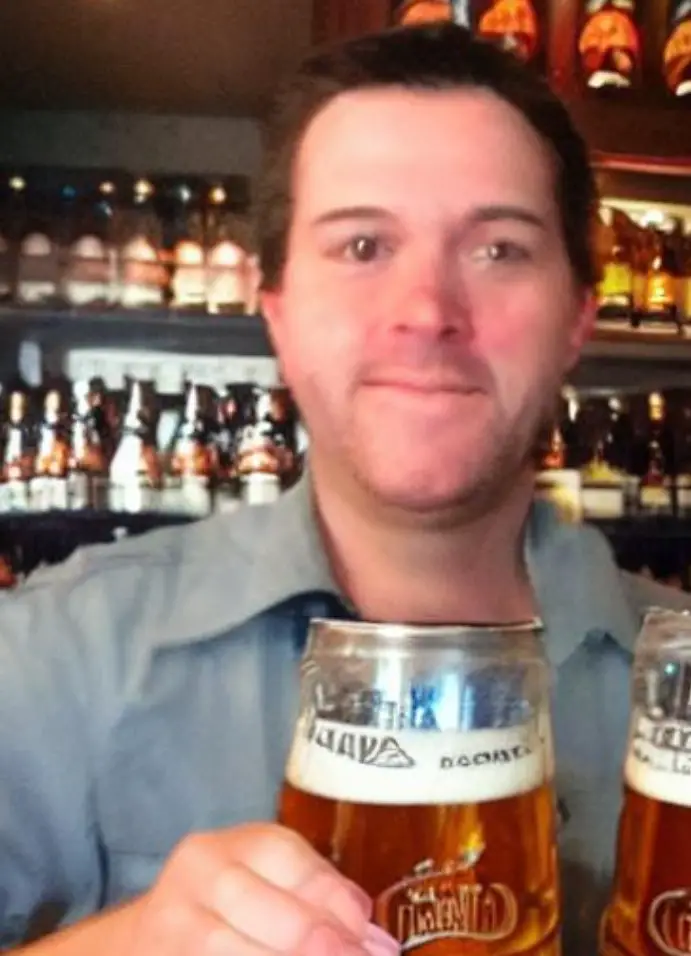 I am a passionate beer connoisseur with a deep appreciation for the art and science of brewing. With years of experience tasting and evaluating various beers, I love to share my opinions and insights with others and I am always eager to engage in lively discussions about my favorite beverage.