A part of Scandinavia, Norway, has a growing beer industry with hundreds of new breweries and brewpubs that have started working actively in the country. Several international brewing companies, such as Carlsberg, Heineken, and others, are investing in the Norwegian markets because of high demand.
The beer scene is vibrant because Norway organizes various festivals annually to introduce unconventional and innovative flavors to beer connoisseurs. Some of them include the Bergen Beer Festival and Oslo Beer Festival.
To explore more, check out the list of ten best beer brands from Norway to discover authentic flavors.
1. Ringnes Pilsner
The pride of the Norwegian beer industry, Ringnes Bryggeri, is an insanely famous beer brand in the country. It produces different styles/flavors, but Ringnes Pilsner is its best-selling product.
The pale golden body topped with a creamy, foamy white cap is a treat to watch when poured into a Pilsner glass. It contains 4.2% alcohol content, which is moderate. 
The scent suggests typical Pilsner malts and a hoppy aroma, while the taste is malt-forward with floral and citrus notes and a metallic aftertaste. It is a well-carbonated, pleasantly refreshing beer, ideal for dealing with the everyday workload. 
2. Austmann Bryggeri Classic IPA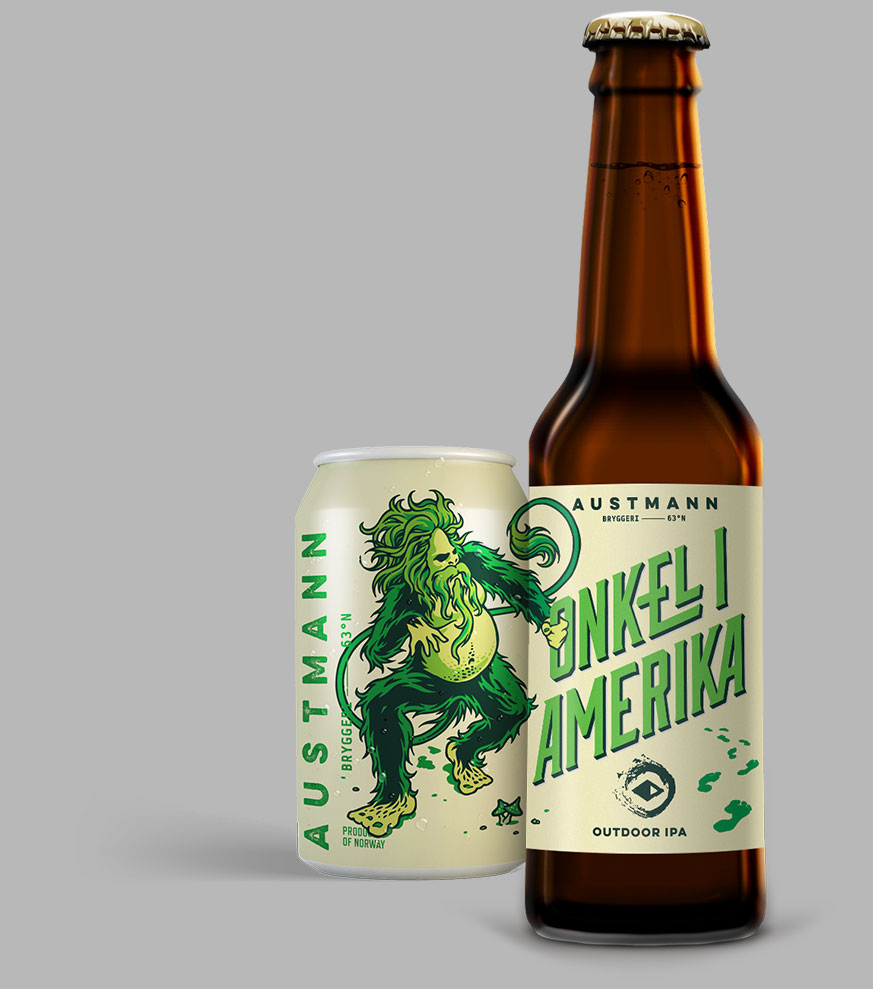 If you ever visit Norway, you will see Austmann beers almost everywhere in the biggest stores, pubs, and restaurants. Its Classic IPA is immensely popular among Norwegians and foreigners. With 7% ABV, Austmann Indian Pale Ale is a classic beer with a transparent golden body and a finger-thick white head of foam.
The scent has suggestions of pine and citrus with flowery touch. Its taste follows the nose quite well, with tinges of pale malts. Moreover, the Classic IPA is a medium-to-full-bodied beer with a nicely carbonated texture and a lingering dry finish. 
3. Hansa Pilsner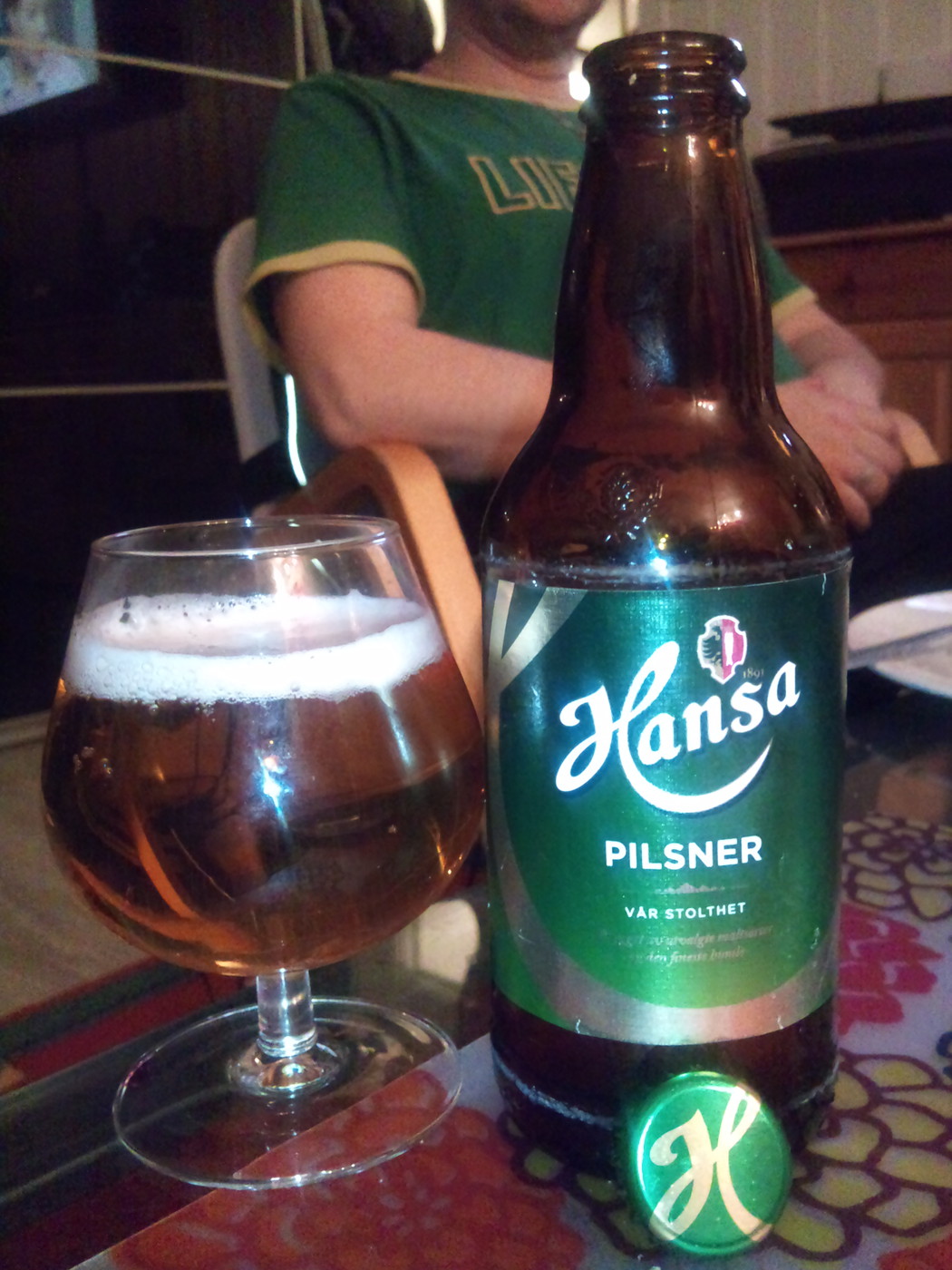 Another most consumed beer from Hansa Borg Bryggerier, Hansa Pilsner, is a vibrantly refreshing golden-colored beer with 4.5% alcohol content brewed in Bergen, Norway.
The golden body looks appealing with a short-lived white head of foam. Mild aromatic notes of grains, malts, and floral hops are the key elements that make this Pilsner worth trying. The taste is not different than the smell, with hints of grassy or herbal hoppiness.
Hansa Pilsner is a light to medium-bodied alcoholic drink with a slightly dry finish. Also, it is quite a drinkable beer, and you can pair it with any traditional food.
4. Arendals 1489 Pilsner
Norway has a thriving beer scene with several internationally recognized beer brands. One is Arendals, a prominent brewing company that earns massive profits with its variant, Arendals 1489 Pilsner. 
A transparent pale golden body with a diminishing white head that fades quickly but leaves spotty lacing behind adds decency to its appearance. The aroma and flavor offer malty notes with some butter and bread hints. Arendals 1489 Pilsner is a smooth, easy-drinking beer with a malty finish. You can serve it with any Norwegian dish to heighten the taste.
5. Ӕgir Bryggeri Indian Pale Ale (IPA)
An American IPA beer brewed by Ӕgir Bryggeri in Norway, Indian Pale Ale is a delicious drink with 6.5% ABV.
The orange-shade body with a long-lasting white head is pleasant enough to attract beer enthusiasts. Its smell offers an American hoppy aroma with hints of orange, grapefruit, and pine. The taste is not different than the nose.
Light body, medium carbonation, and lovely hoppy notes make it an absolute delight, so what else do you want from a quality IPA?
6. Aass Juleøl
Aass Brewery is a household name in Norway and an internationally recognized brand with various flavors. Aass Juleøl is the most popular variant featuring an innovative label design and weirdly delicious taste with 4.7% alcohol content. 
The Vienna Lager pours a beautiful chestnut color with a small white head that dissipates quickly. Its scent suggests roasted malt, coffee, and caramel with fruitiness. The taste is sweet malt with fruity flavors, including dates, figs, and plums. However, the hints of coffee and caramel dominate the flavor with a slightly bitter finish. Believe it or not, Aass Juleøl is a great sipper.
7. Kinn Vestkyst
To all IPA lovers, if you haven't tried Kinn Vestkyst yet, you have missed the unique hoppy aromatic flavored beer. It is a flavorsome alcoholic drink brewed by Kinn Bryggeri in Norway. With 7% ABV, its body is a slightly hazy amber with a dense foamy white head.
It offers a clean fragrance of hops with traces of citrus, pine, orange peel, grapefruit, caramel, and biscuit. Kinn Vestkyst is a medium to full-bodied beer with soft carbonation and a hoppy finish, making it a well-balanced IPA to try on special occasions.
8. HaandBryggeriet Norwegian Wood
Norwegian Wood is a Smoked beer brewed in Norway by HaandBryggeriet, a preeminent brewery famous for its innovative styles and yummy flavors. It possesses 6.5% alcohol content.
The amber color with a brownish touch enhances the appearance of Norwegian Wood. Its egg-white head retains well. The aromatic flavor of bready malt with a heavy dose of smoke works wonders in elevating the flavor profile. A subtle bitterness is a part of this drink to make it a well-balanced beer. The mouthfeel is medium-bodied with heavy carbonation. Overall, it is an impressive sipper to uplift anyone's mood.
9. Lervig Aktiebryggeri Lucky Jack
An American Pale Ale, Lucky Jack, is one of the best-selling products of Lervig Aktiebryggeri, with 4.7% ABV. Its body is clear golden, topped with a decent white foamy head that retains for a few minutes.
The aroma/taste offers piney notes, floral, tropical fruits, and citrus with hints of resin, giving a medium-bodied mouthfeel with decent carbonation. With its deliciously smooth flavors, you can add it to your bucket list.
10. Nøgne Ø Imperial Stout
A Russian Imperial Stout brewed in Norway by Nøgne Ø is a creamy beer with a complex flavor profile. With 9% alcohol content, the beer pours a deep dark brownish color with a 1cm thin white head of foam that fades away within a few seconds. 
The roasted malt, coffee, chocolate, and sugary aromas extracted from the selected ingredients, including Munich, oat, Maris Ottar, roasted barley, Grimstad water, English Ale yeast, and dark chocolate malt with traces of Columbus and Crystal hops, are lovely.
Moreover, with a smokey taste towards the end, Imperial Stout is a medium-bodied beer with good carbonation and a velvety aftertaste. Indeed an excellent sipper for beer connoisseurs.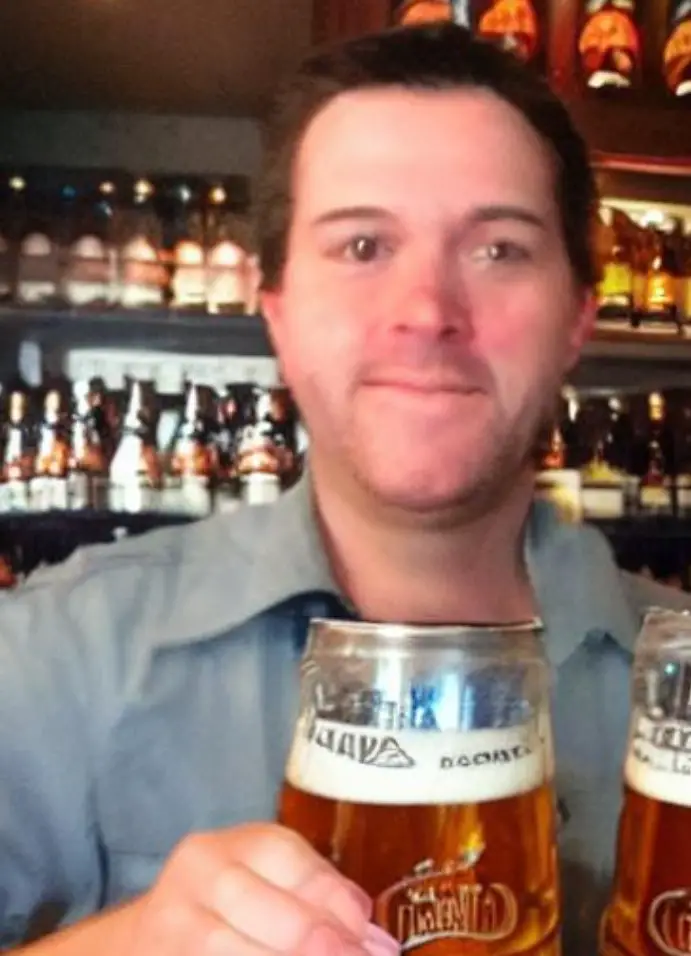 I am a passionate beer connoisseur with a deep appreciation for the art and science of brewing. With years of experience tasting and evaluating various beers, I love to share my opinions and insights with others and I am always eager to engage in lively discussions about my favorite beverage.