As our lives become increasingly interconnected and our routines more fast-paced, dining experiences have evolved in remarkable ways. With just a handful of taps, we can have restaurant-quality dishes delivered straight to our doorstep. But what about a situation where you're craving a glass of wine or a six-pack of beer to accompany your meal? Can you satisfy your alcohol cravings through the same convenient app?
In this blog post, we'll dive into the question of whether you can order alcohol on DoorDash. We'll explore the policies, regulations, and options available when it comes to adding alcoholic beverages to your DoorDash order.
Navigating Alcohol Delivery Regulations with DoorDash
Craving that perfect drink and opting for a convenient solution like DoorDash? While the prospect of alcohol delivery brings a world of convenience, it also comes with some important ground rules. These rules are in place for responsible and safe alcohol delivery. Let's delve into the specifics of these regulations:
Age Verification is Essential
To engage in alcohol delivery, you and the delivery driver must both be at least 21 years old. This age requirement isn't just a formality – it's a legal obligation. Your age will be verified through valid identification, and the delivery driver's age will also be confirmed. This ensures that only adults are involved in the process, aligning with the legal drinking age.
Sobriety is Key
When your alcohol delivery arrives, you should not have any signs of intoxication. If you're clearly intoxicated, the delivery may be declined. Maintaining sobriety during the delivery process contributes to responsible consumption and overall safety.
Restricted Delivery Locations
Not all locations are suitable for alcohol delivery. Places like educational institutions, state grounds, liquor stores, and certain storage facilities are off-limits due to legal restrictions and safety concerns.
Where Can You Get Alcohol on DoorDash?
If you're wondering where you can order alcohol on DoorDash, it's pretty straightforward! Once you create your DoorDash account(if you don't have one already) and click on the "Alcohol" tab, you will find a variety of choices available.
Here's a list of the different types of places you can get alcohol from on DoorDash:
●     Many restaurants offer alcohol options to go along with your food.
●     You can also get alcohol from grocery stores.
●     Even convenience stores have alcohol available for delivery.
●     If you're into wines, you'll find options from Total Wine.
●     Your local liquor shops might also have alcohol available.
How to Order Alcohol on DoorDash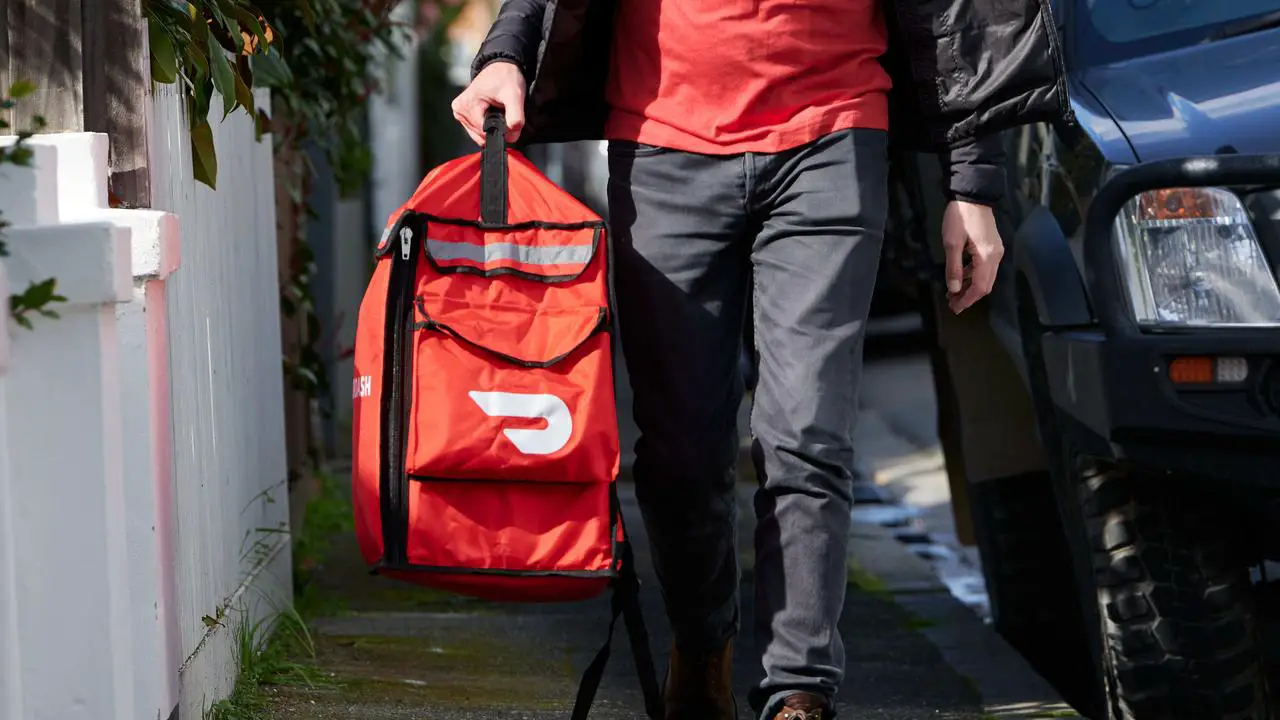 Getting your hands on your favorite drinks through DoorDash is a breeze. Whether you're using the app or the website, here's how to make it happen:
Ordering Through the App
Find the Alcohol Tab
Ready to explore the world of beverages? Open up the DoorDash app and look for the "Alcohol" tab right at the top of your screen.
Pick Your Drinks
Browse through the selection and add your preferred drinks to your cart.
Checkout
Follow the regular prompts to complete your order. Remember, you'll need your ID handy for when the DoorDash courier arrives.
Ordering Through the Website
Click the Alcohol Tab
When you're on the DoorDash website, maneuver to the "Alcohol" tab in the menu at the top of the page.
Select Your Drinks
As you explore the "Alcohol" tab, a world of choices opens up before you. From various types of drinks to a range of trusted brands, the possibilities are abundant.
Proceed to Checkout
Like before, follow the steps to finalize your order. Don't forget to keep your ID ready for the delivery person.
Important Reminder: Age Verification and ID
DoorDash is strict about making sure alcohol only goes to those who are old enough to enjoy it responsibly. Here's what you need to know:
ID at Delivery: When your DoorDash courier arrives, you'll need to show a valid photo ID that proves your age. In case you don't have your official ID, you can show your driver's license or passport too.
No Unattended Alcohol: The courier won't leave your alcohol unattended, so you'll need to be there to accept the delivery.
No Intoxication: Dashers won't deliver alcohol to someone who seems drunk. It's all about keeping things safe.
Masked Delivery: For safety, delivery drivers wear masks when they interact with customers.
Remember, even if you're just ordering a bottle of wine, you still need to show your ID. If you're underage or provide false information, DoorDash can take legal action.
Where DoorDash Delivers Alcohol
DoorDash's reach is expansive, covering a multitude of cities and countries to bring you convenience at your fingertips. DoorDash, with its base in San Francisco, operates in over 7,000 cities across various corners of the world. Its footprint extends throughout the United States and Canada, and it has even ventured into Australia and Japan. This includes bustling hubs like Washington, D.C., and the vibrant territory of Puerto Rico.
Along with the District of Columbia, DoorDash offers alcohol delivery to customers in 20 states. This means you can enjoy your favorite drinks without stepping out of your door. In the United States, DoorDash has alcohol delivery available in a number of states, including familiar names like California and New York.
Keep in mind that rules for alcohol delivery can change from state to state. This means what you can order and how you can get it might vary depending on where you are. Look up your local laws and regulations, so you're aware of the options in your area.
Conclusion
With DoorDash's alcohol delivery service, the convenience of enjoying your favorite meals at home extends to your choice of drinks. From wine to beer and more, DoorDash brings the drinks to you, all at the tap of your phone.
Remember, while it's easy and fun, you also need to be responsible. Make sure that you have your relevant and updated ID ready when the delivery arrives.
So, whether it's a movie night or a celebration, DoorDash gives you the option to pair your food with your preferred drinks, all without leaving your doorstep. Here's to enjoying life's pleasures responsibly and conveniently, thanks to DoorDash!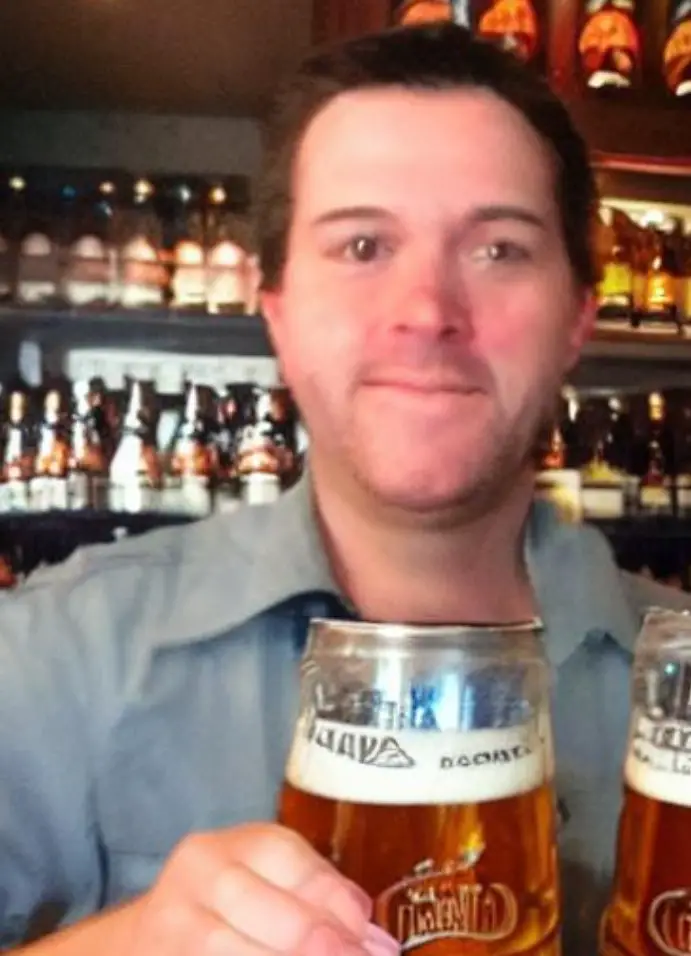 I am a passionate beer connoisseur with a deep appreciation for the art and science of brewing. With years of experience tasting and evaluating various beers, I love to share my opinions and insights with others and I am always eager to engage in lively discussions about my favorite beverage.